Despite living in Italy for 13 years, I'm still a bit of a Grinch when it comes to Italian holiday cuisine. Blasphemous, I know, but much of it just doesn't excite me that much. And sometimes, it shakes me to my core, as is the case with Christmas Eve dinner, easily my most dreaded holiday event. I attribute this to seafood trauma — a term I just invented and will happily define forthwith.
I grew up in Florida, where our Gulf of Mexico seafood was fresh and abundant. I adore boiled peel-and-eat shrimp, shrimp cocktail, fried shrimp and hushpuppies. A blackened grouper sandwich? Bring it. Sautéed snapper? Nom-nom. Lobster bisque? Now I'm swooning. 
In Italy, my issue isn't a question of freshness, but of preparation methods. Specifically, almost every fish and sea critter arrives staring back at you on the plate, or looking like it's ready to swim or crawl away. Eyes, claws, paws, tentacles, whiskers — you name it — nothing is removed prior to serving. Even something like fried shrimp, which one assumes would be peeled and beheaded before frying, arrives intact. It's usually part of a fritto misto, or mixed fried plate, which many Italians go nuts for. But since all the crustaceans are fried shells-on, you have to clean off the shells and the fried coating, prior to eating. In the end, you're left with a piece of shrimp the size of the tip of your index finger, and a plate full of discarded, deep-fried shrimp shells, heads, tails and tentacles.
What's the point? It's the same reason I never liked to go eat steamed Blue Crabs when I lived in Maryland. I'd pick and pick and pick at the crab shells to get at the meat, and wind up with bloodied hands, still hungry, filling up on saltines and cocktail sauce.
Dessert on Christmas Eve is the only respite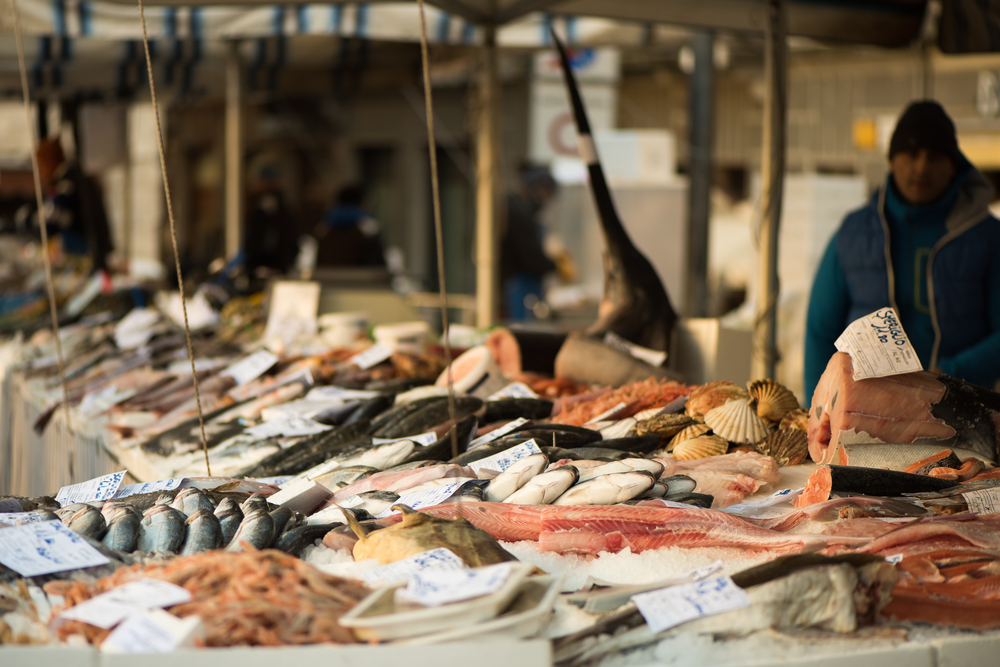 It's tradition in Italy to eat a huge seafood meal on the evening of December 24, which the Italians refer to as the vigilia di natale, or the vigil to await the birth of the Baby Jesus at midnight. Traditionally, there is no meat allowed on the 24th, so all meals must consist of seafood. (It's bad news for land animals the next day, when pork, lamb, chicken and beef are served for Christmas lunch.)
But don't let the idea of a serene "vigil" to await the Christ Child conjure up images of austere dinners. The feast is an absolute orgy of shells, tentacles, claws and eyeballs. It is my worst nightmare of a meal, served up plate after plate. The platters and bowls just keep coming and coming: An appetizer of baby shrimp with what looks like Thousand Island dressing on top — for Italians, it's called salsa cocktail (cocktail sauce. I've grown to like the combination, though, since at least the shrimp are peeled). A cold salad of tiny little baby octopus in oil and vinegar. Plates full of whole, shiny silver sardines and salty anchovies. Bowls of mussels in tomato sauce. Soup with more eyeballs and pinchers than I could ever hope to count. Pasta with clams, whole shrimp and indistinguishable bits of crustacean. Pasta with salmon-vodka-cream sauce (actually, that one's pretty good, too). Baccalà. The inevitable fritto misto. The only dish that's not fish-based is dessert, which is usually tiramisu.
The first year I ate the vigilia meal with my husband's family, I earned roars of laughter when I whispered to him — a little too loudly — that I didn't want the "soup with all the little animals in it." I've since learned to eat a little of this and a little of that, and politely turn down the plates that threaten to hold staring contests with me.
Look, I'm self-aware. I know it's very American of me to expect the animals I eat to arrive on my plate no longer resembling animals. A statement like that surely drives vegetarians around the bend, too — and understandably. But for as much as I've ventured forth from my burgers-and-fries, roast-beef-and-potatoes culinary upbringing, I still like my seafood a bit more sanitized.  
The inevitability of festive fish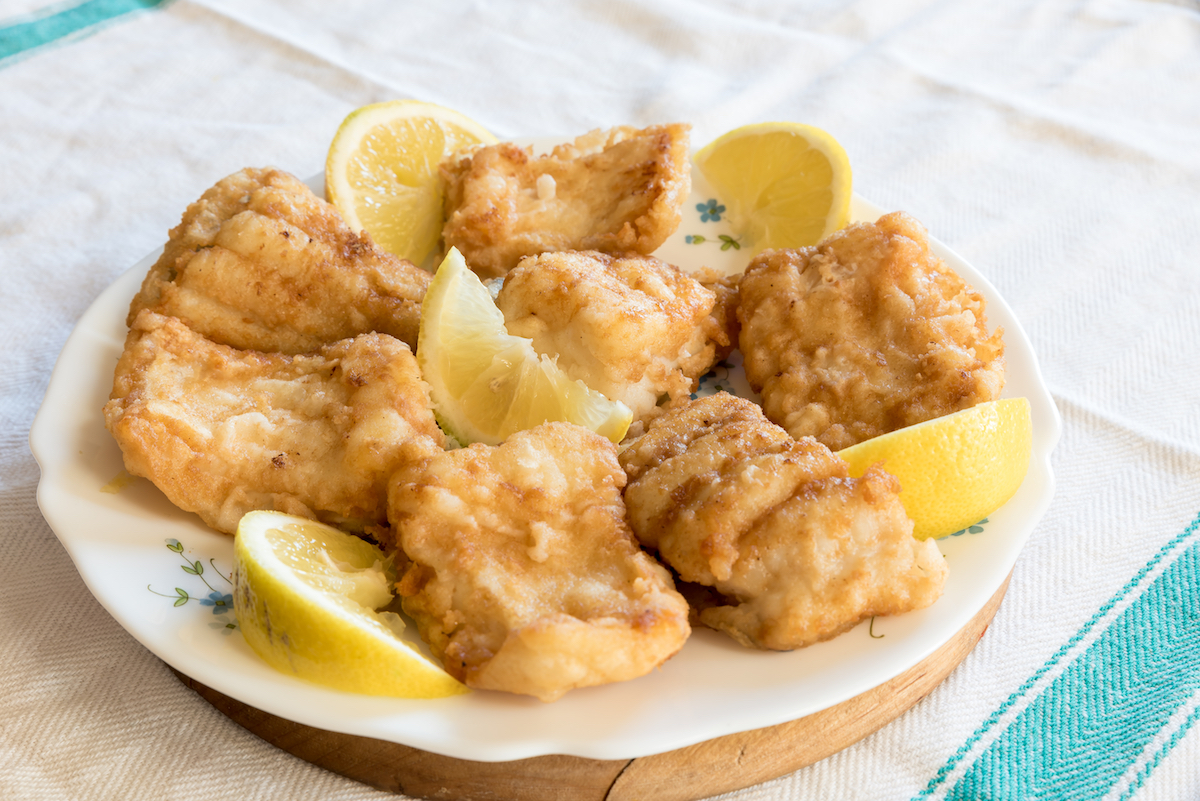 A few years ago, I was secretly thrilled when our cousins who usually host the vigilia said they couldn't manage it. But that left us without a family dinner for Christmas Eve, and no one seemed particularly pleased about that, myself included. So I pitched what I thought was a brilliant idea of a Christmas Eve apericena, or dinner of heavy antipasti, at my mother-in-law's. Everyone could bring an appetizer, drop in when they wished, stay as little or as long as they liked, snack, drink and be merry. I marketed my idea as a simple, low-key, low-pressure plan where no one was stuck cooking all day and there was no table for 25 people to set.
And then things started to get complicated. Since it was vigilia, Antonella would bring fish soup. (Eyes! Tentacles! Claws! All swimming in broth!)  Graziella offered to make mussels and the salmon-vodka-cream pasta. Franca would tackle stuffed seppie, or cuttlefish.
I'm sure you know where this is going. Just like the Grinch couldn't crush the Christmas spirit in Whoville, I couldn't escape the inevitability of the Christmas Eve seafood feast. The table was set for 25, and the eyeballs and tentacles and tails and claws and shells kept coming and coming. Humbug!
Since then, I've learned to make a few things I know I'll like — crabcakes, a smoked salmon en croûte dish, and artichoke dip, which is always a crowd-pleaser, despite its noticeable lack of eyes and legs. I'll fill up on appetizers and play with the little kids in attendance (who share my disdain for food with tentacles), skip the wigglier plates and save room for dessert. After all, I didn't come here to try to change a culture. But I sure do wish they'd clean their damn shrimp before they fry them.