Famed for its world-class vineyards, medieval hilltop towns, and the elusive white and black truffles, Monferrato is fast becoming the go-to area for food and wine tourism in Italy's lush region of Piedmont. Its cultural landscape and wine heritage gained UNESCO World Heritage Site status in 2014, helping to protect and celebrate this unique region.
Discover below just some of the reasons Piemonte and the Monferrato region need to be on your bucket list as the world opens again to international travel.

The Landscape - A UNESCO World Heritage Site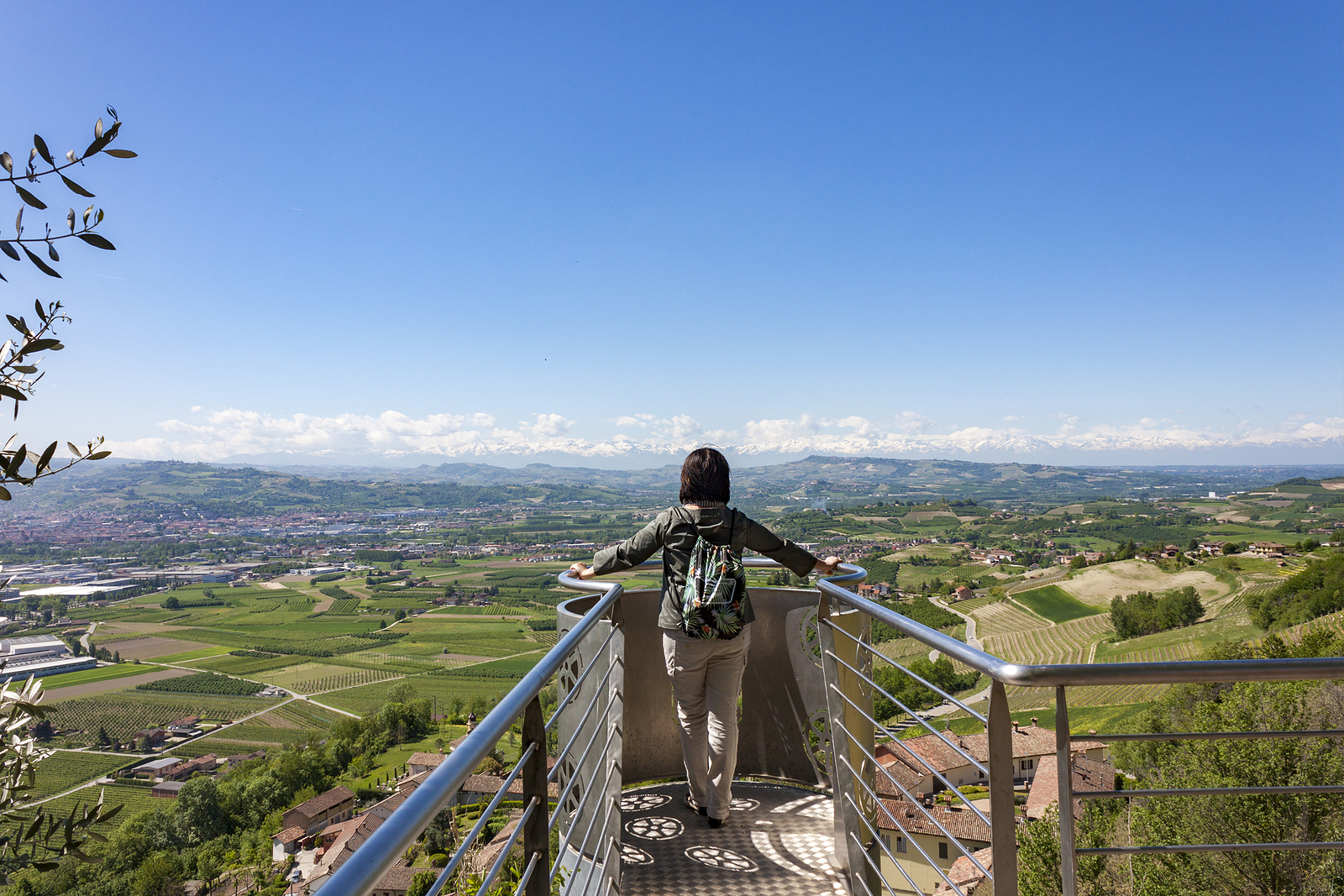 The UNESCO-listed landscape of Piedmont is located between former Italian capital Turin to the west, the business powerhouse of Milan to the east, and the Mediterranean Sea just an hour by car to the south. The 2014 UNESCO designation encompasses the whole range of processes relating to the grape cultivation and winemaking that has characterized this countryside for centuries. The vineyard landscapes of the Monferrato hills were created from this long tradition and offer unique panoramas of carefully cultivated hillsides where historic castles, hilltop villages, churches, and farms punctuate the views with their distinctive silhouettes. 
Driving the country roads will afford you countless breathtaking vistas. For the must-do Instagram moment, seek out The Big Bench Project, a community initiative to support local tourism and craftsmanship in the area. These now iconic, out-of-scale yet discreet benches provide a unique vantage point where you can take a moment to absorb the beauty surrounding you. You really could be nowhere else other than Piemonte. 

The Wine Cathedrals and Tunnels of Canelli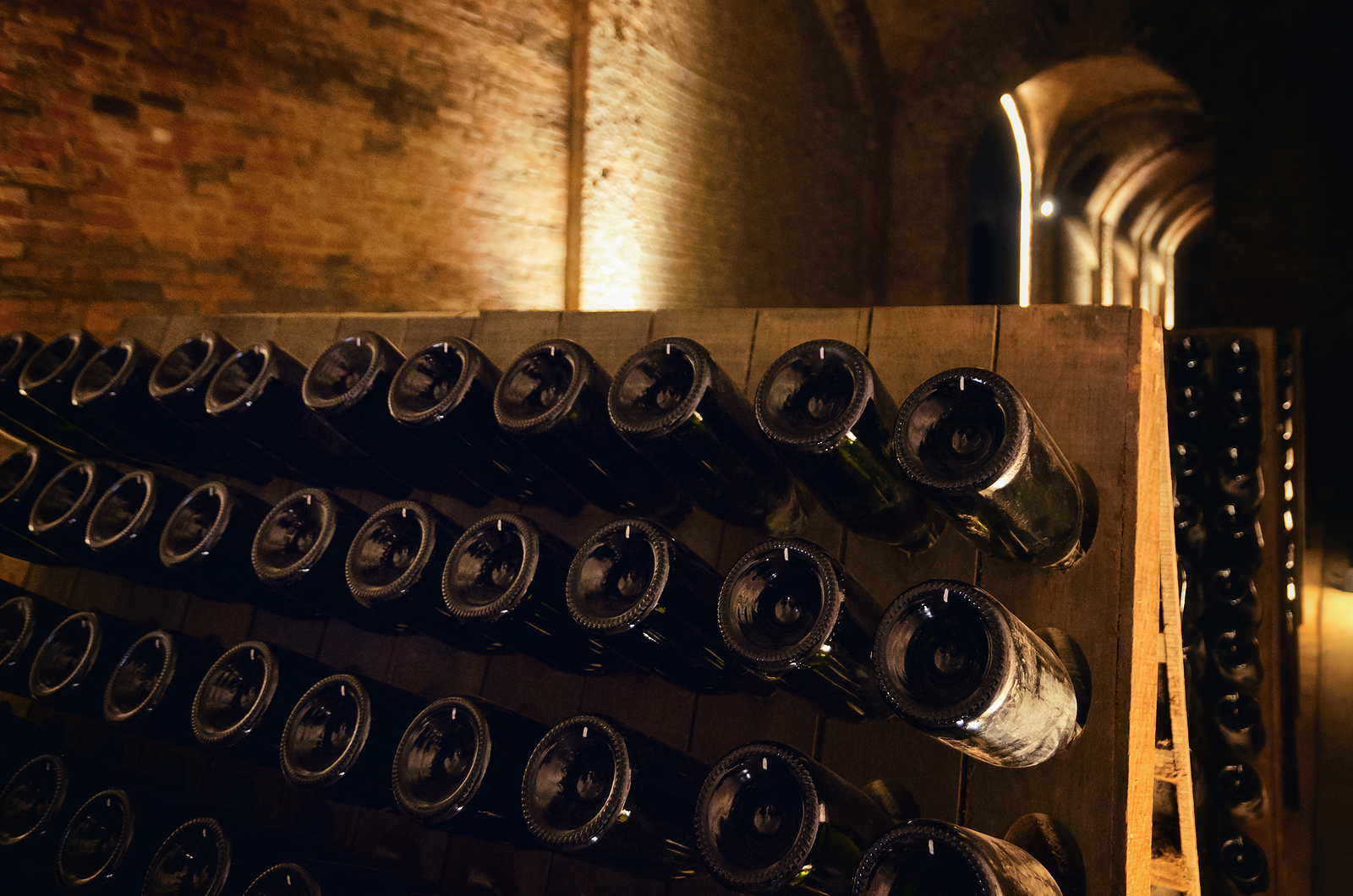 Considered the "crown jewels" of Piedmont's UNESCO status, the wine cathedrals and tunnels of Canelli were excavated by hand beginning in the 16th century. Today, there are more than 20 kilometers (12 miles) of tunnels stretching under the hills surrounding this ancient town. The premium wineries of Bosca, Contratto, Coppo, and Gancia are the custodians of these magnificent UNESCO sites, which provide the perfect storage temperature for over 5 million bottles of wine. A tour of these unique and unforgettable sites—and, of course, a tasting session—is an absolute must. 

The Food   
The Piemontesi are rightly very proud of their traditional products and the region boasts many extraordinary gastronomic pleasures. There are too many to do full justice to here, but highlights include Robiola di Roccaverano DOP cheese, a popular soft mild cheese with its roots traced back to the middle ages and the only Italian goat cheese to achieve DOP protected status. Look out for carbo gobbo di Nizza at local food markets when in season, a relative of the artichoke with a delicious, nutty taste. Pasta traditions are plentiful, but two notable favorites are agnolotti del plin—little pinched parcels containing meat—and tajarin, a long and very thin pasta often served with ragu.
In addition to its vineyards, the Monferrato hills are lined with thousands of hazelnut trees and the nuts used in many sweet and savory dishes including a very famous chocolate and hazelnut spread. But don't go for the big brand here; instead, hunt for gianduja at local stores and markets for a more authentic and ethically delicious treat.
Piedmont is home, of course, to the most prestigious Italian truffles, and the Monferrato hills will be alive with trifauli (truffle hunters) during the harvest seasons, accompanied by their faithful truffle-hunting dogs. 
Piedmont was the birthplace of the Slow Food movement and its influence on dishes and customs in homes and restaurants across the Monferrato region is evident and celebrated.

Nizza DOCG: The New King of Italian Wine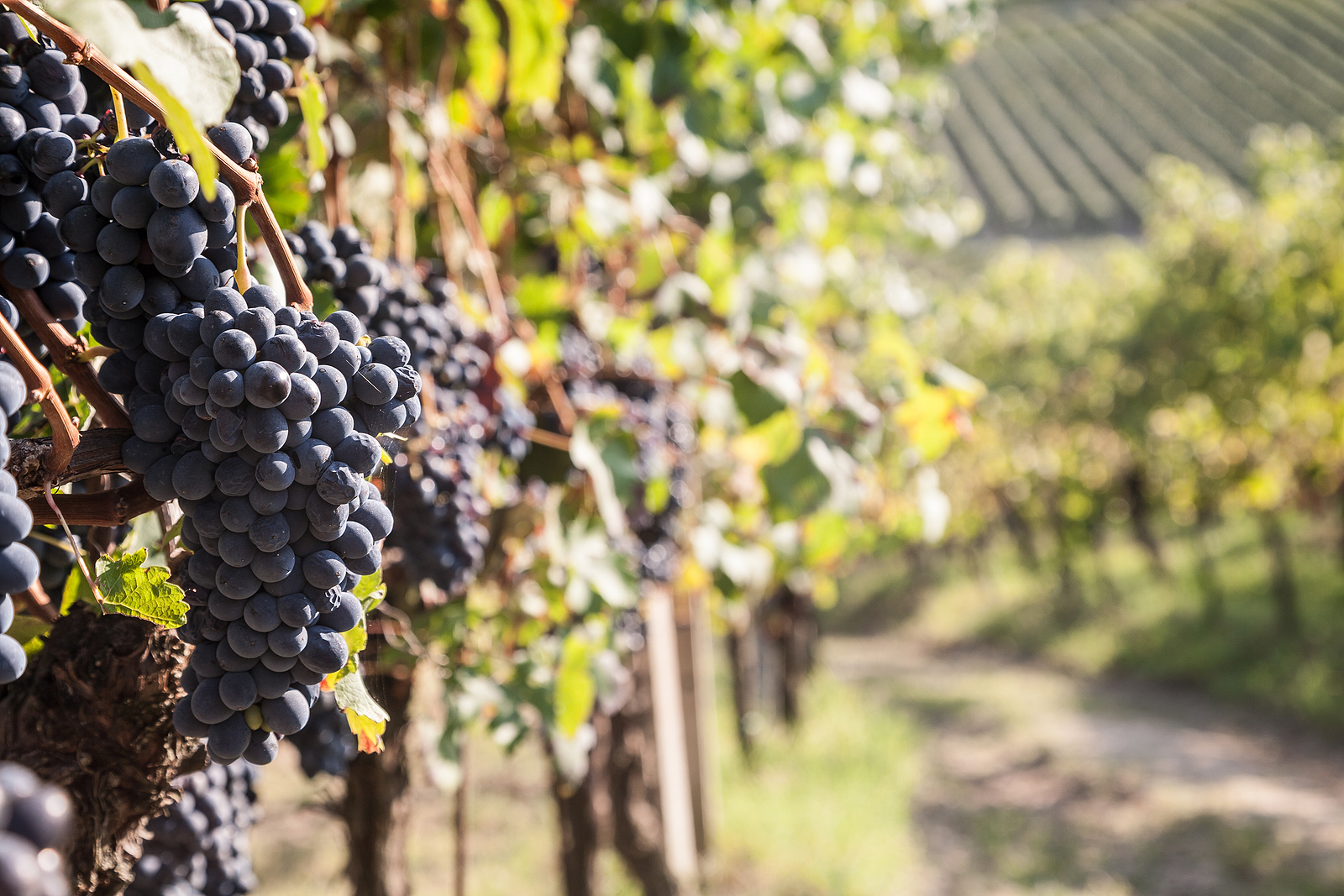 For many years, the better-known neighboring wines of Barolo and Barbaresco were thought of as the grander wines fit for important occasions. This all changed in 2014 when the fine quality of specific Barbera d'Asti DOCG plots was finally recognized. These prized plots now bear the name Nizza DOCG, after the town central to its production, Nizza Monferrato. Noted Nizza DOCG producers such as Michele Chiarlo, La Spinetta, and Coppo are only too happy to arrange tastings of their precious vintages.  
Festas & Fairs Like Nowhere Else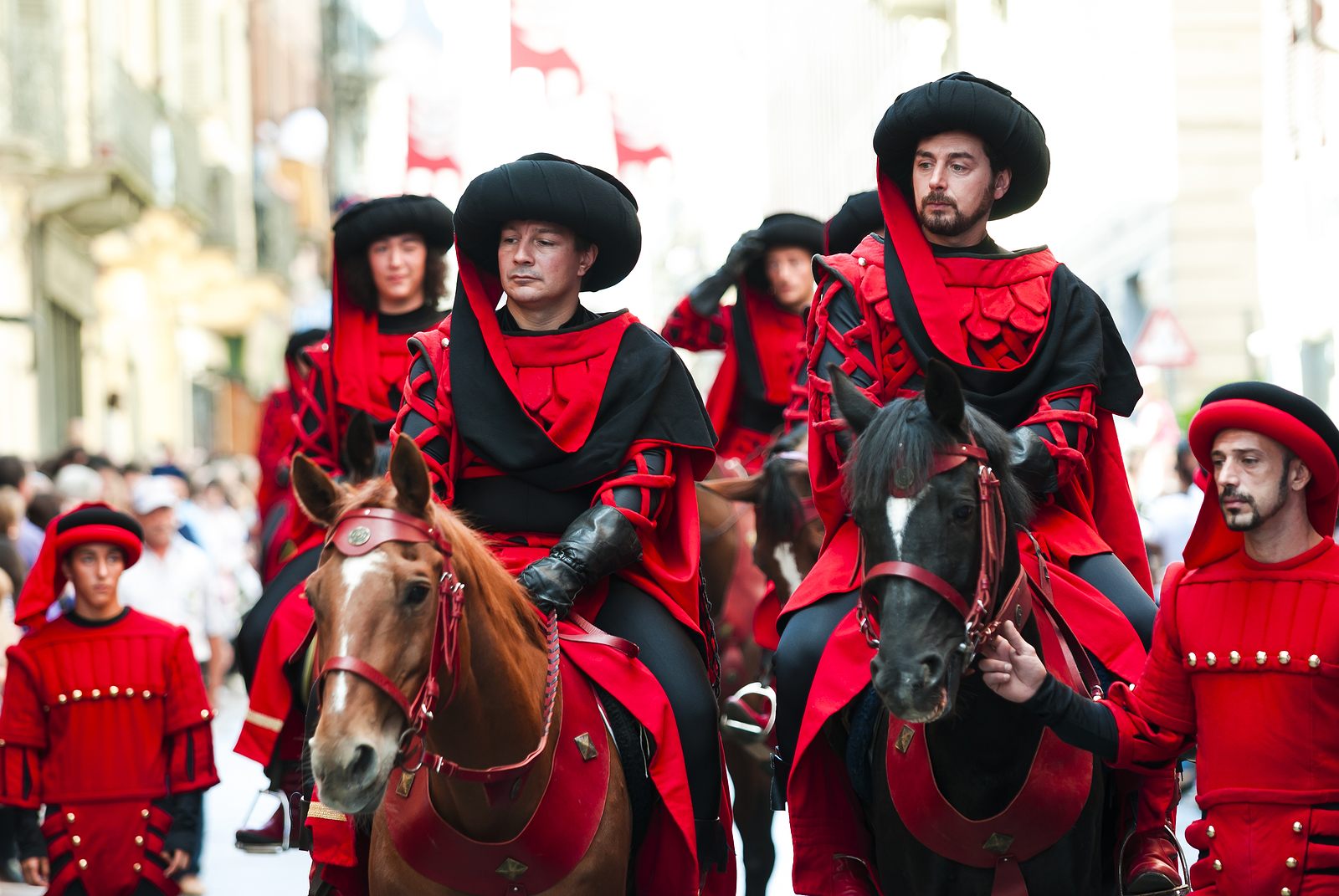 With dozens of small towns and hamlets all fiercely proud of their traditions and history, the Piemontesi never miss an opportunity to celebrate. From April to October, events are held almost weekly across the region and include everything from traditional to over the top. Check out Corsa Delle Botti in Nizza Monferrato, a unique spectacle that features the ancient tradition of racing wine barrels through the streets of the town cheered on by hundreds of spectators. Or perhaps the Canelli Wine Run, a non-competitive 5 km race through the streets and up to the famous Castello Gancia, where you can enjoy sweeping views over the colorful countryside.
For a grander event, the Palio di Asti has been taking place in the region's capital since 1275. This historic bareback horse race begins with a procession of more than 1,200 participants from the local towns in a riot of proud flag waving and medieval pageantry. Locals celebrate their jockey and horse as they are blessed before heading to Asti for the race. Looking for something a bit calmer? Check dates for I Colori del Vino and enjoy an enchanting evening as you stroll the historic winding streets of Canelli and celebrate the glorious Moscato Canelli, paired with tasty dishes from the region.
Getting There
The Monferrato region of Piedmont can be reached from four international airports (Turin, Milan Malpensa, Milan Linate, and Genoa) in around 80-90 minutes by car.
Where to Stay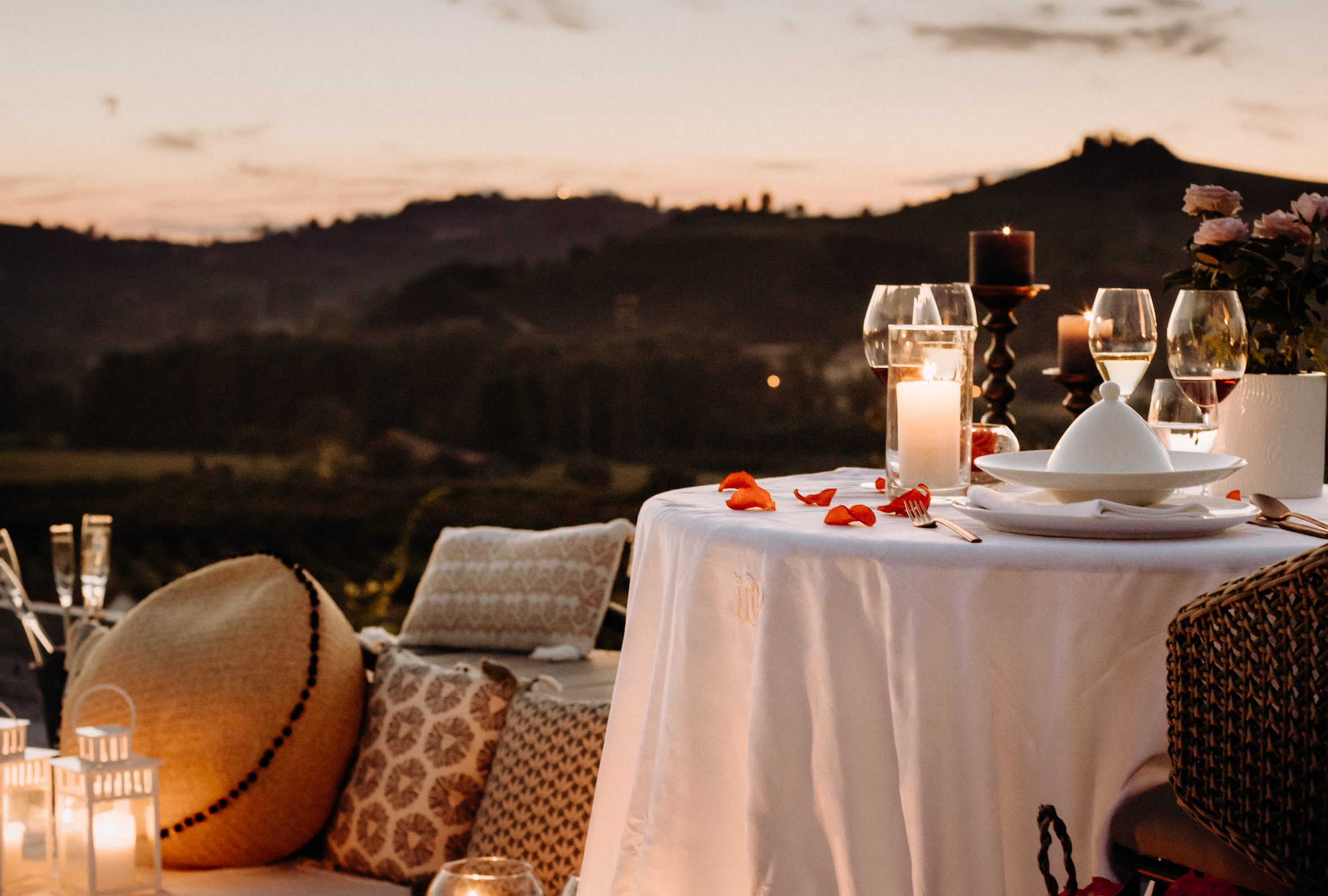 Almaranto Hotel & Retreat is a tasteful and sensitive restoration of a historic structure in the heart of the Monferrato region between Canelli and Nizza Monferrato, now transformed into 23 spacious rooms and suites. Each guest space has its own individual character and many feature private terraces or gardens, all nestled among lush Barbera vineyards and hazelnut groves.
As well as 19 spacious bedrooms, Almaranto offers four premium suites finished with extra touches such as carefully selected antique furnishings and exquisite Italian tiling. Each suite also has a large garden or terrace, with combined indoor and outdoor living space ranging from an impressive 75 sq. m. (800 sq. ft.)  to a whopping 175 sq. m. (1,900 sq. ft.) for the top Almaranto Suite—one of the largest hotel suites in Piemonte—with a private dining and seating area, spacious light-filled bedroom with king size bed, and a whirlpool spa bathtub. All overlook a private 100 sq. m. (1,075 sq. ft.) roof terrace with panoramic views of the Monferrato hills. 
Almaranto is owned by Alexa Schulte and Markus Schulz and is the culmination of a long-held dream to bring their passion for Italy's culture, food, and wine together under one roof.  
Two restaurants bring the owners' culinary passions to life: the fine-dining option of Adagio with its five and eight-course tasting menus and extensive wine list and the more casual Anima Lounge & Bistro with poolside and vineyard views. Continuing the food passion is Adagio Accademia, the hotel's professional cooking school. Individual classes and full courses will showcase the best of Italian cuisines, using simple, seasonal ingredients to their full potential.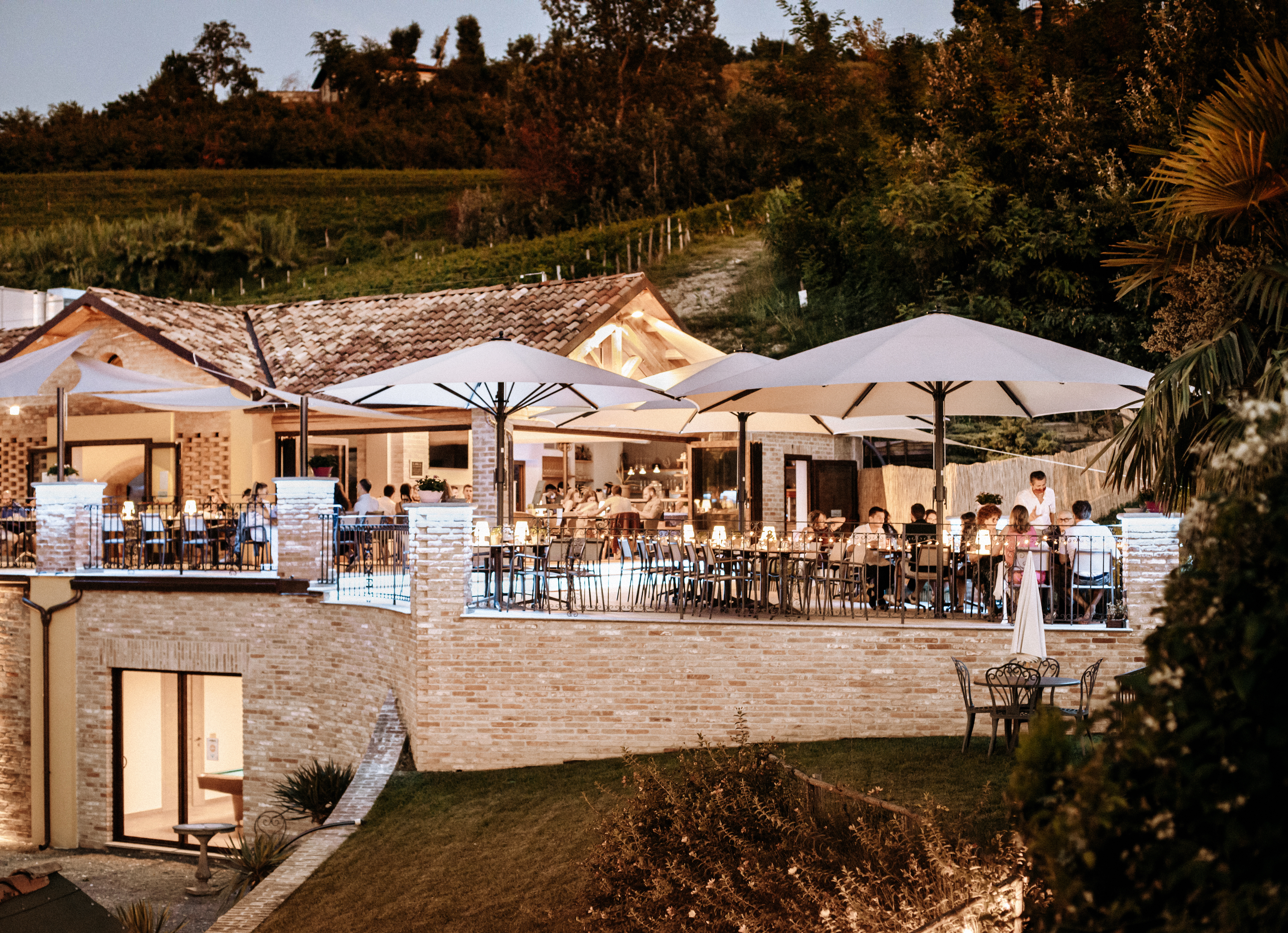 The perfect Italian backdrop for any celebration 
Almaranto can be hired exclusively so you'll have the entire hotel to yourself. Distinctive event spaces include its 200-year-old vaulted brick cellar, a charming central courtyard for alfresco dining, and the ivy-covered rotunda as the romantic location for a wedding ceremony.   
Digital services for a post-pandemic world
The needs of the post-pandemic modern traveller are catered for, as well. Services include online check-in and web-based hotel/local area guides and guests can interact with the hotel team via Whatsapp to ask any questions or make requests, and to reduce physical contact onsite for those who prefer to do so. 
Italy Magazine reader offer
As a special deal for readers of Italy Magazine, book Almaranto Hotel & Retreat with promo code ITALY to receive 20% off standard rates, a welcome drink on arrival, 10% off evening dining, and a complimentary bottle of local Barbera wine for you to enjoy or take home. Book by 30th September 2021 and stay by 31st August 2022; minimum stay of two nights required. Terms and condition apply.