[Margaret Gigliotti and Domenico Pizzoferrato in their home turned B&B in Abruzzo.] 
For our series exploring the stories of people who bought property in Italy, we're featuring today Margaret Gigliotti, who, after traveling to Italy for years and years, and with Italian heritage herself, decided to retire in the land of her ancestors.
Margaret's grandfather was born in Maida, in the region of Calabria. "He died when my eight siblings and I were young." Margaret, who is originally from Amherst, Ohio, says. "We never learned to speak Italian or really knew much about our Italian roots."
In 1997, Margaret traveled to Italy with her parents to search for their roots in Calabria. "Unfortunately, we didn't speak Italian and Maida is a very small village, but we did find a man who spoke English," Margaret recalls. "He showed us around and introduced us to many people, even the mayor, but we didn't find any relatives there."
After that Italian trip came many more and, in 2008, while visiting the Amalfi Coast, Margaret felt as if Italy was calling her. She realized she wanted to retire in Italy, and, in 2009, she started her house-hunting trips. She found the perfect home two years later, in an unspoiled corner of Abruzzo, Roccacasale, province of L'Aquila, and also fell in love and married an Italian, Domenico Pizzoferrato. Together, they opened their home as a B&B, La Rocca Mia House B&B.     
"We opened our home as a B&B so that we could bring other adventurers who were looking for that hidden gem in Italy," Margaret says. "We help them to experience the true Italy outside the big cities and tourist spots."
"I feel like Abruzzo is much like Maida at the time my grandfather immigrated to the United States," Margaret says. "Employment is low and the young people are moving out of the region leaving many of the small villages empty.  I feel like I've found my place in the world and maybe it's because of my roots that Italy is my home."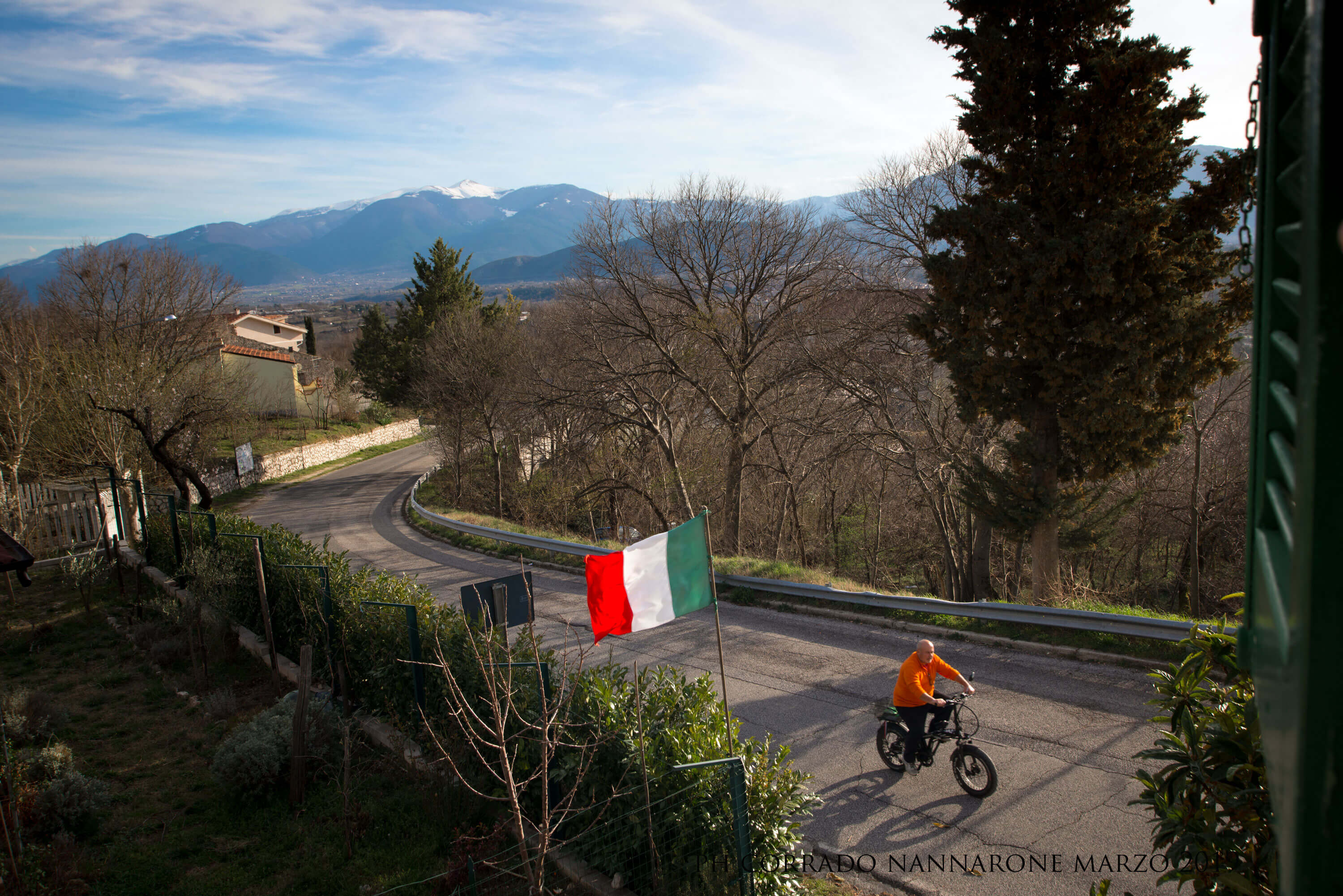 [Roccacasale, Abruzzo. View from La Rocca Mia House B&B.]
- Margaret, why did you decide to buy a B&B and why did you choose Abruzzo?
I bought the house first as a place to live during my retirement, but only had the idea to turn it into a B&B after the purchase. It just seemed right for us to open our home to others who wanted to experience the true life in a rural village in Italy. Turns out, that's a popular thing that people are looking for in a holiday abroad. I chose Abruzzo by accident really.  I was originally looking in Le Marche until I discovered that a friend of mine from Amherst had bought a home in Abruzzo.  I came out here to visit him and then fell in love with the magic of Abruzzo!
- How did you get started looking for a property?  
I started by using an agent, but then discovered that there were so many 'for sale by owner' homes in the area. Since so many people have moved out, the families are stuck paying the taxes on the houses left behind. Once people find out that you are looking to buy a home here, the people start coming out of the woodwork to show you 'their' home for sale.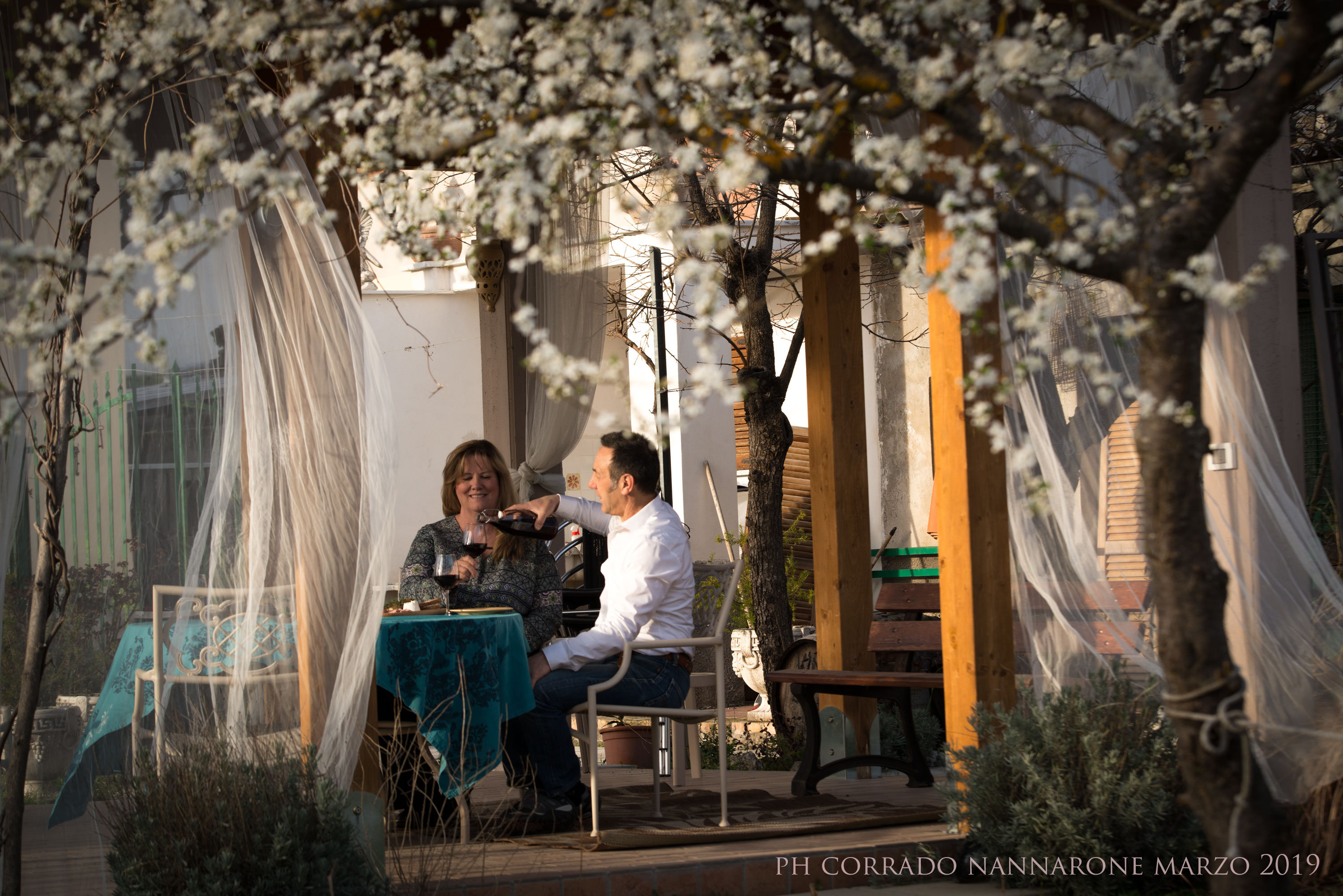 [Margaret Gigliotti and Domenico Pizzoferrato in the garden of their B&B.]
- What were the main difficulties during the research/purchasing phase? 
I guess the most difficult part of the purchase was the red tape. It can be a complicated process, but my husband Domenico took care of that for me. It takes time to go through all the steps and papers that you need to fill out. I was very lucky to have found him! I have to thank him for his patience and all the time he spent with the lawyers and commune before the sale went through. Funny story, one of the two sisters that owned the house passed on to them by their Aunt, was a cloistered nun at the Vatican. I had to get permission from the Vatican Council to buy the house and then had to wait for her (she can leave the Vatican only once in a year) to sign the papers!
- What was your experience like with Italian real estate agents?  
They didn't really seem to put a lot of effort into finding a house for me. I had to ask to see the houses that I had seen online. That's probably why I decided to go with 'for sale by owner' homes.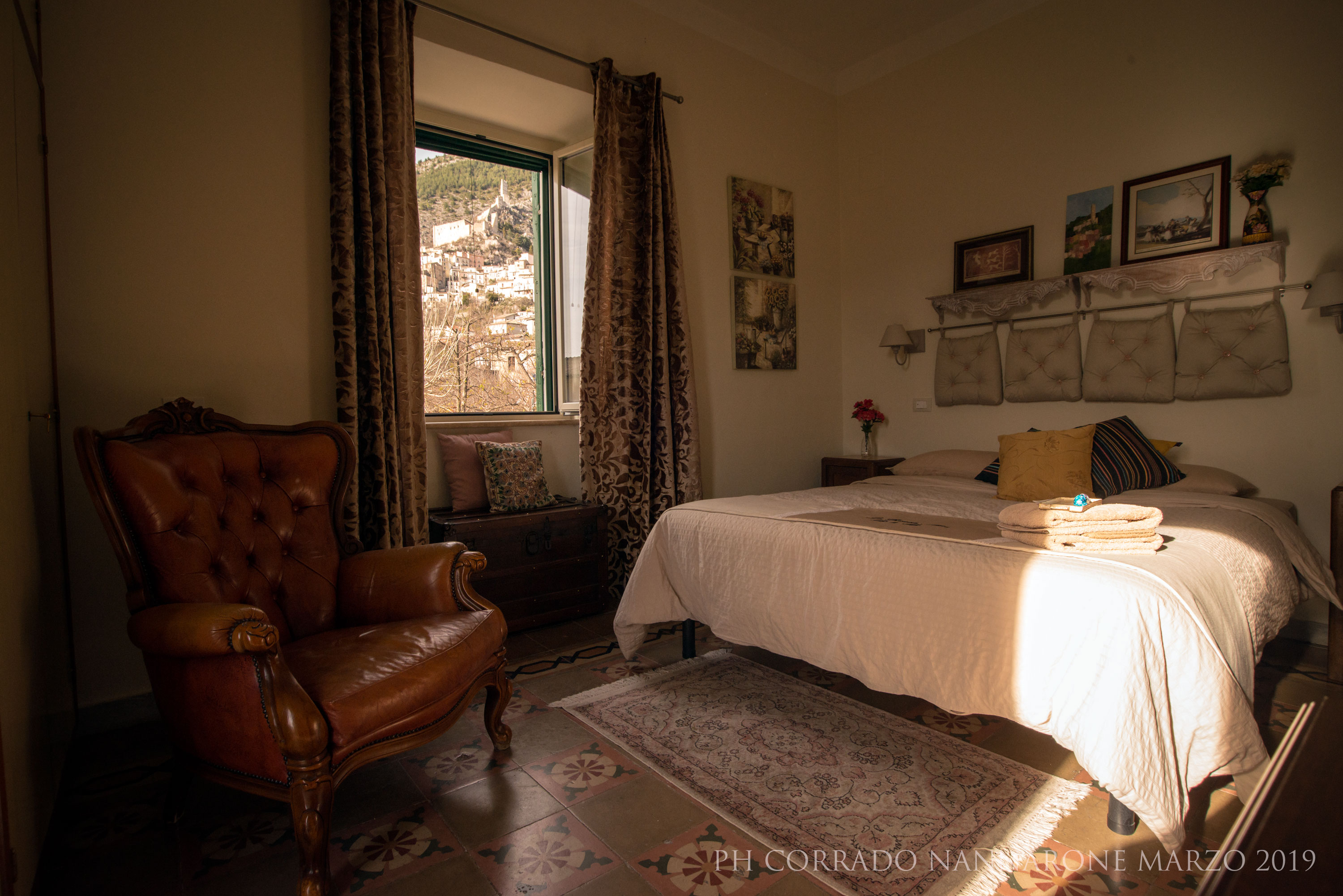 - What were the main difficulties during the renovation process?  
Again, Domenico took care of all of that! Thank goodness. He hired the architect, the plumber, electrician and everyone else who worked on the house. I think the main problem was always waiting and talking to the different locals who were going to do the work. Since we were looking for the best price, we used different people instead of choosing one company to do all the work. Waiting for them to actually do the work was also frustrating, but I had time so it wasn't that bad.
- Have you made friends where you live now? Overall, what was the transition like? 
The Italian Language! Ugh! Domenico spoke only Italian when we met so I needed to learn it fast. I'm still taking courses to improve, but I understand almost everything now. Yes, I've made friends, both Italian and expats. Again, with Domenico being a native of the area, it wasn't hard. Plus everyone here is so friendly and helpful. I was really lucky.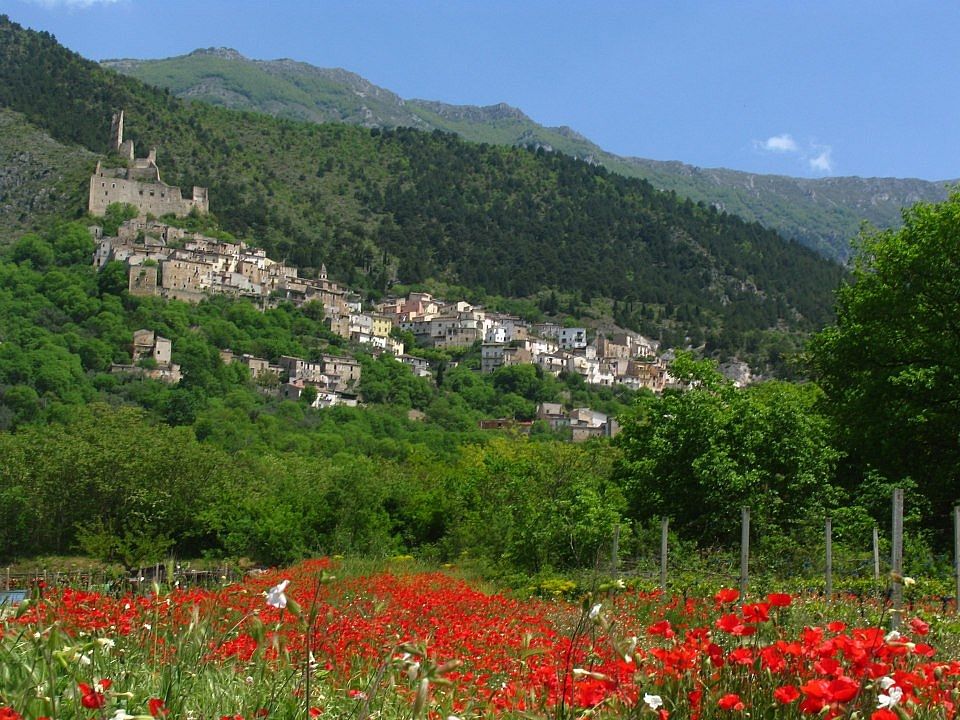 [Roccacasale, Abruzzo, in the spring.]
- What are your tips for someone interested in buying property in Italy?  
Find someone that you trust that can help you through the hurdles. Be patient, don't expect to have things like you do back home, wherever that might be. Be ready for problems and solving them with a positive attitude. Embrace the culture. Be kind and helpful to others and they will do the same for you.
- Thank you, Margaret for sharing your story with ITALY Magazine readers.
Find Margaret and Domenico at La Rocca Mia House B&B, Roccacasale, L'Aquila, https://www.laroccamiahouse.com/
Photos courtesy of Margaret Gigliotti.