Italy's borghi preserve that fascination of places stuck in time where life goes on as if in a different era. This rings even truer in those villages you can only reach on foot, where you can feel as if you are leaving the outside world behind while enjoying silence and relax. 
Chamois, Aosta Valley
Set in the beautiful Valtournenche of Italy's smallest region, Val d'Aosta, Chamois has only 100 residents and can be reached on foot via a long mule track that starts from the nearby village of Buisson, or by bike from the village of La Magdeleine. For the lazy, however, there is also cable car that will get you there in a few minutes while enjoying a spectacular view. You will appreciate the quiet of this car-free mountain town. 
Laturo, Abruzzo
Immersed in the greenery of the Gran Sasso and Monti della Laga National Park, the village of Laturo definitely enjoys an isolated position. It has no access roads and can only be reached by footpaths. Until the 1950s, the village was inhabited by about 50 families for a total of 200 people, who occupied about 30 houses. The isolation and decline in pastoral economy caused the village to depopulate. In recent years however, the village has been slowly coming back to life. The small chapel of the Madonna di Loreto has reopened for worship and many houses have been renovated.
Ginostra, Sicily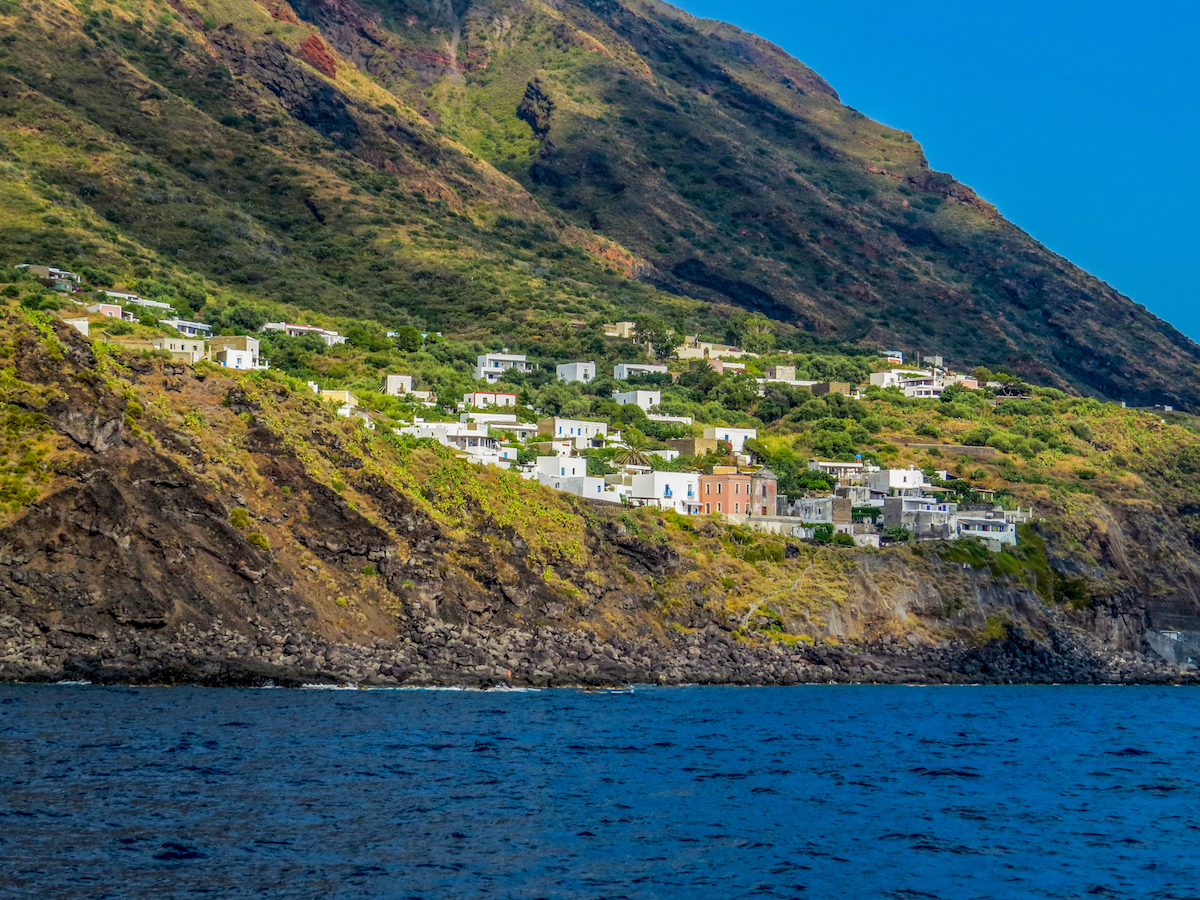 On the island of Stromboli, Ginostra, set amid olive, lemon, caper and prickly pear, can only be reached by sea. Nestled at the foot of the volcano (which you can hike), Ginostra was for a long time served by a port so small that it could only accommodate one boat at a time. It has about 40 permanent residents, and a number of mules and donkeys. A new pier opened in the early 2000s, which is also when the village got electricity and running water.The narrow streets can be explored on foot or, if you are so inclined, by riding a donkey. 
Stavoli, Friuli Venezia Giulia 
Stavoli is a small hamlet almost completely isolated from civilization. Perched almost 600 meters high and nestled in the mountains, it is framed by a beautiful view of the Alps. Inhabited until the 1950s by peasant families, Stavoli is now mostly uninhabited, although there are some renovated houses used for vacation. To reach Stavoli, you have to go on a long walk; there is only one path that leads to the village, the Italian Alpine Club CAI path n. 417, which starts next to the last house in the nearby village of Campiolo Alto.
Savogno, Lombardy
It sure is not easy to reach Savogno, a ghost village nestled between the waterfalls of the Val Bragagna. Located in the province of Sondrio at 932 meters above sea level, Savogno was abandoned in 1968, except for one stubborn resident who remains. In summer however, the place comes alive again with the return of old residents, who live in the valley during the year.
Outside visitors can only reach Savogno on foot via a steep mule track consisting of 2,886 steps (!).