Picture Italy. What do you see? 
Perhaps it's the Colosseum, its boundless history and imposing architecture. Maybe it's the Leaning Tower of Pisa, surrounded by dozens of people trying to get that photo. Or do you imagine the grand duomo di Milano beside its sprawling piazza?
But maybe you're not thinking of the cities. Maybe what springs to mind is yellow, tree-lined fields in Tuscany; green mountains with a sea view in Campania; vineyards and olive groves all the way to the horizon.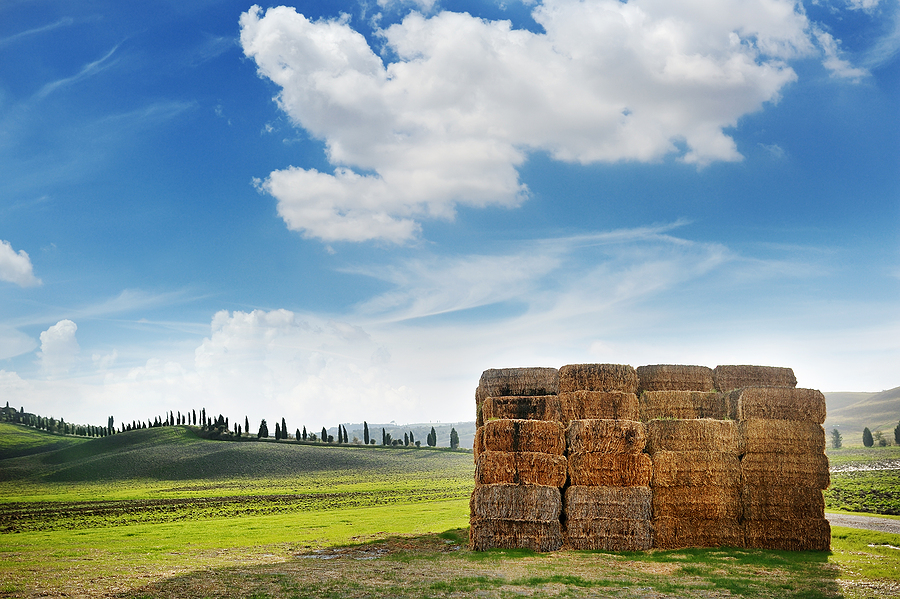 Whether you live here or fancy a destination wedding, it's a dream to take advantage of Italy's stunning and diverse countryside to tie the knot. One way to do this is to get a wedding planner who knows the scene. But what if, for budget or control reasons, you want to do it all yourself? Where do you start?
Things to remember!
Before we get into the details of planning your countryside wedding, here are a few tips to bear in mind…
• While many wedding professionals are used to dealing with non-Italian weddings, many people you will need to talk to may only speak Italian! People in this industry are very helpful, though, and you're likely to come across those who can help you out with a bit of translation or interpreting.
• The only kind of religious wedding in Italy that does not require a prior civil ceremony is a Catholic wedding. If you wish to get married in a Catholic church, there are many further steps required that we don't cover here. However, you can still use all of this advice to plan your reception.
• If you don't want to get married in church, you'll need a civil ceremony. This can be conducted at a comune (town hall) of your choosing or, depending on the licensing of your venue, onsite – for a fee which can be as much as €1,000 extra. As the civil part of the wedding is quite dry, many couples choose to have a simple civil ceremony at the comune followed by a bespoke ceremony at their reception venue.
Finding a location
Italy is a big place! The first thing you'll want to do is work out what region you're going to host the wedding in. If one or both of you have Italian family, this might already be decided for you. Otherwise, there are lots of things to think about.
Firstly, transport. 
How will your guests get there? If you have a lot of international visitors, you'll want to pick a region with a major airport. The easiest in this regard would be the areas around the biggest cities like Milan and Rome, but Pisa opens up Tuscany and Bologna makes Emilia-Romagna an option, for example. Take a look at SkyScanner to check flights from relevant cities. Meanwhile, a glance at Italiarail will help you to understand the national train routes so you can see whether guests coming from other parts of Italy will be able to get to you by public transport.
The next consideration is the weather. You'll probably already have an idea what time of year you'll want to get married, so think about what the implications on your choice of region will be. Of course, Italy is blessed with wonderful weather for much of the year, but that doesn't mean it is always perfect – and for a countryside wedding that is an important consideration! A beautiful seafront wedding in Liguria can be perfect, but in November it rains – a lot. On the other hand, the heat of August in the southern regions might be too much for a lot of guests.
Deciding on the region is only the first step. Then you need to pick a venue. If possible, take a few days in your wedding region and line up viewings of a few venues.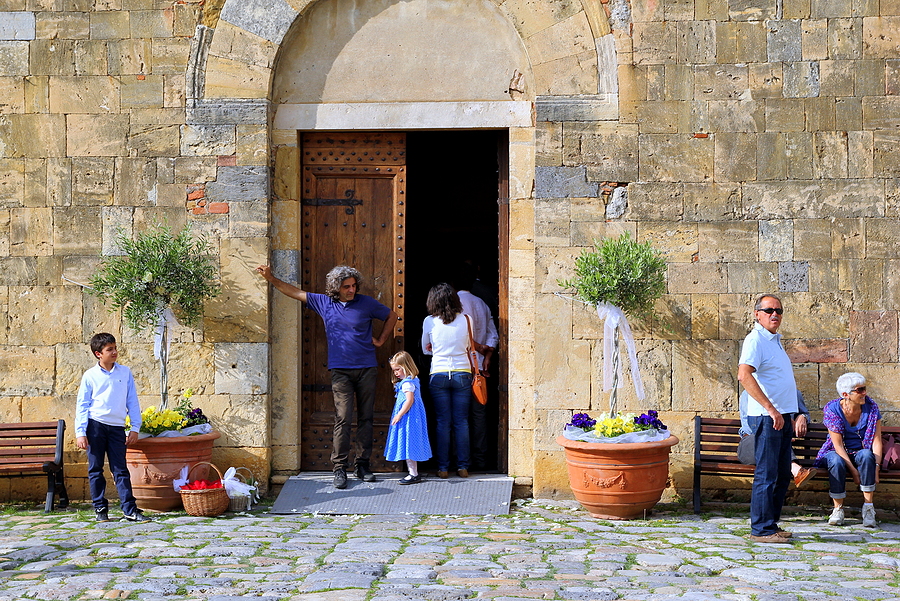 Choosing a venue
There are three main ports of call for country weddings in Italy depending on your budget and the aesthetic you're going for. Make sure you have a rough idea of how many guests you will want to invite and what your budget will be. Matrimonio.it is a fantastic resource for your wedding venue. Unfortunately, the full range is only visible in Italian, but Google Translate's tools should be good enough to give you the gist and many spots are used to dealing with English-speaking spouses-to-be. The first, and most rustic, is an agriturismo. 
Even if you don't speak Italian, you might be able to work out what that means – it's literally agricultural tourism, often a farmhouse or vineyard which hosts tourists, diners and events. Agriturismi are also often quite budget-friendly, with venue costs ranging from under €1,000. Your family and friends are sure to be delighted with an authentic piece of rural Italian life, and if you're lucky you might get some local food and wine furnished to you as well.
For a grander option, try a countryside villa. Once built for the wealthy families of the regions, many of these beautiful dwellings are now offered out for events like your wedding. A villa wedding will bring elegance to proceedings as you celebrate your new life on stunning grounds.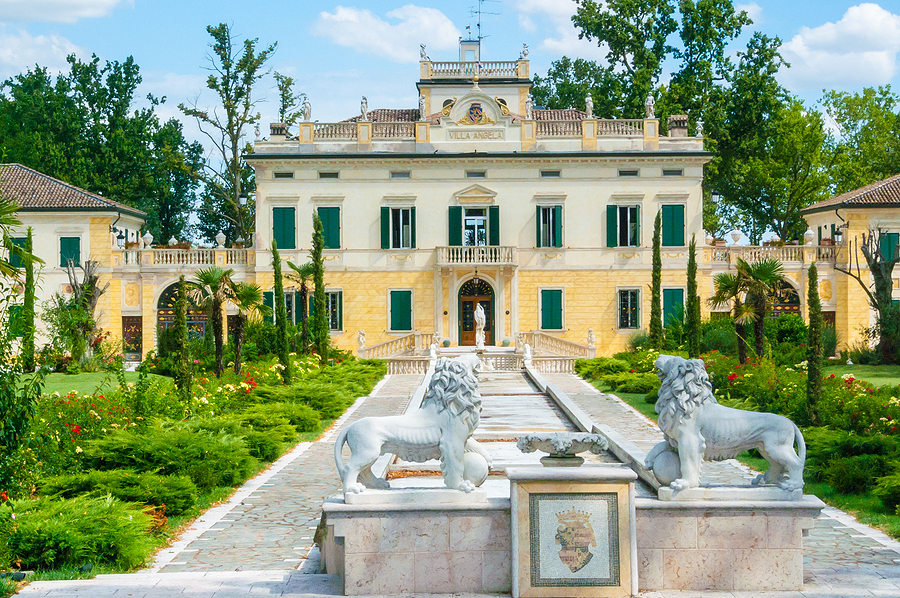 If you want to take yourselves back to medieval Italy, then perhaps a castello or castle is the option for you. This has the grandeur you might expect from a structure built with both nobility and security in mind, while often giving breathtaking scenery and photo opportunities like no other.
With all these options, make sure that any needs you have – guests with disabilities, onsite accommodation, parking, etc. – are discussed fully before you put money down. A rustic Italian countryside wedding venue is a dream, but it is often not purpose-built like a city hotel. Make sure you won't get any nasty surprises down the line!
Getting suppliers
You can't have an Italian wedding without lots of mouth-watering Italian food. Talk to your venue host about this: sometimes they have exclusive agreements with caterers, so try to get an opportunity to taste their food before you sign on the dotted line. Even if this isn't the case, the manager of the venue will be likely to know the suppliers in the area better than anyone, so they'll likely have some recommendations to get you started.
The host is also a useful point of call for many other suppliers. Florists will usually make time for you to come and see their arrangements and discuss ideas for your wedding, while make-up artists and hairdressers will cherish the opportunity to give you a practice run before the big day. It's worth making the time to visit before the big day, even if this is just in the week leading up to it.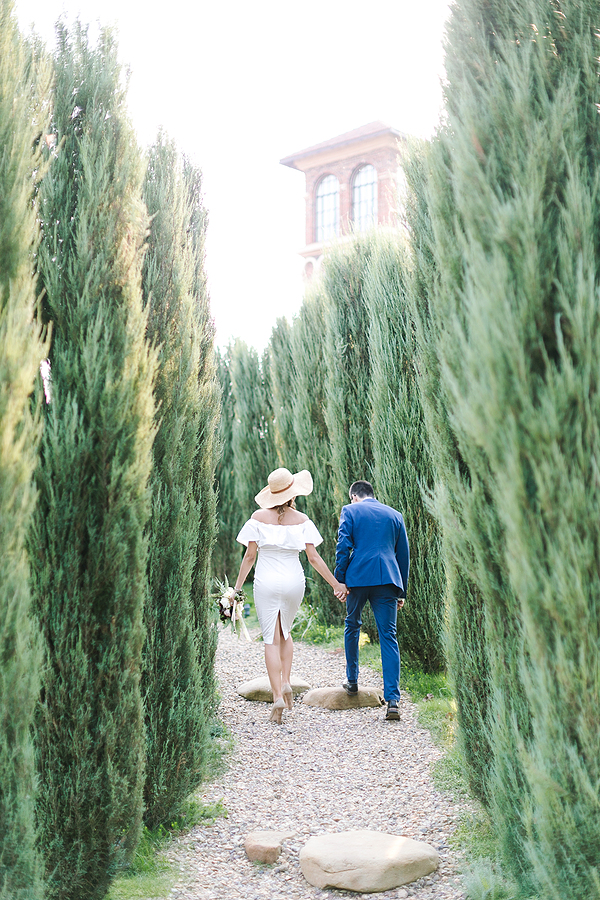 Accommodating your guests
Some venues in the countryside have accommodation onsite, which can be particularly useful for the wedding parties. For other guests, it can sometimes be a challenge!
There are couples who choose to make a block accommodation booking for their invitees. The managers of the venue should be able to give you details of any significant hotels in the area, but be aware that there might not be any! Booking.com is a useful resource to find B&Bs and the likes, and it is worth exploring the nearest big towns, both for lodgings and for taxi companies.
The other approach is simply to allow your guests to find their own places to stay. This sounds like the lazy option, but for a wedding in campagna it might be the simpler and preferable approach. Your invitees might enjoy the opportunity to plan their own itinerary around the day – not to mention finding something that matches their budget. 
It's expected nowadays that your wedding will have a website for your guests to see everything in one place and RSVP online. This is a good place to put links and suggestions for where your guests can look for accommodation options. The more information you put online, the less likely you are to have to answer complicated questions in the stressful leadup to your wedding.
Enjoy the day!
Planning your own wedding in the Italian countryside can be challenging, but it is also extremely rewarding to get that dream day just the way you want it. Once you've got everything arranged, the payoff is spectacular and you're sure to have a day that will create lifelong memories for you and your guests. Evviva!