Once upon a time Salina was considered the "lesser" of the Aeolian islands despite being the second biggest after Lipari with three different comuni of Santa Marina, Malfa and Leni and six volcanoes scattered around its 10-square mile surface. However, it was a place that silently carved out a very special place in the heart of island lovers. It smartly matched its wild nature and untamed spirit with a relaxed and friendly atmosphere offering a dashing bit of otherworldly hospitality.
Here, Michelin-star restaurants are hidden behind the secluded gates of family inns and the best wines are served by winemakers on a panoramic terrace using a vine leaf as a coaster while crystal clear waters are just a step away from the hydrofoils. And, though nothing lands in your lap since you have to climb through ferns and craters and puff along steep slopes to reach the most beautiful places and enjoy a magic sunset in the Pollara bay – it remains totally worth it. Especially when the hot summer sun grows dim giving way to the blissful warmth of the early days of autumn. Here are our suggestions to explore the island beyond the obvious, sharing the first-hand experiences and personal suggestions from local expert @EolieLover.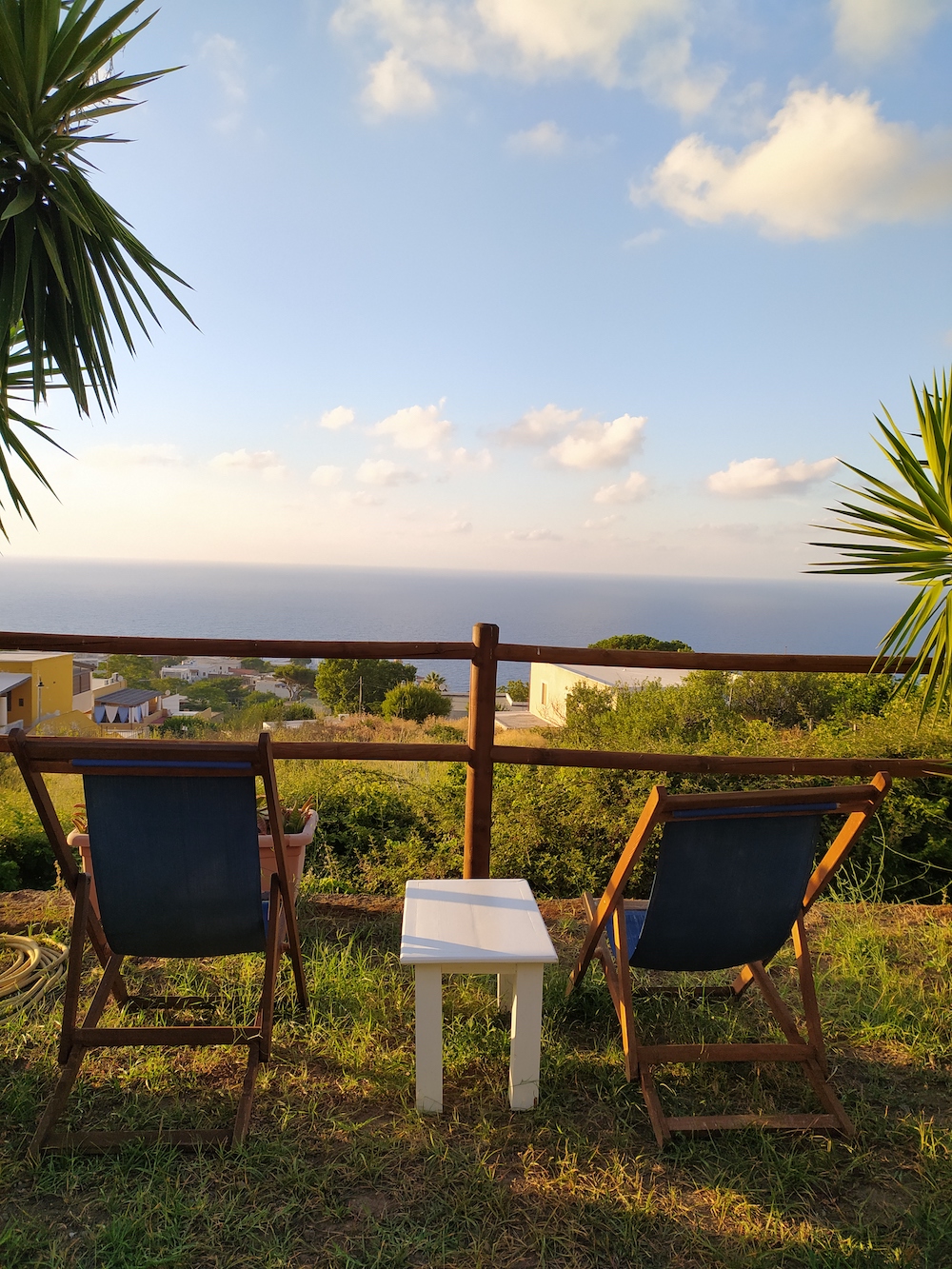 A Granita breakfast 
The typical Sicilian breakfast which is also perfect as a snack or a quick and "light" lunch is based on the heavenly pairing of fluffy "brioche col tuppo" (leavened pastry with a dough "topknot") and a dollop of refreshing granita. The traditional slushy made with fresh fruit or almonds and coffee. Don't miss one of these at the Paperò cafè in Rinella Village or at the Malvasia cafè in the cozy square at Malfa.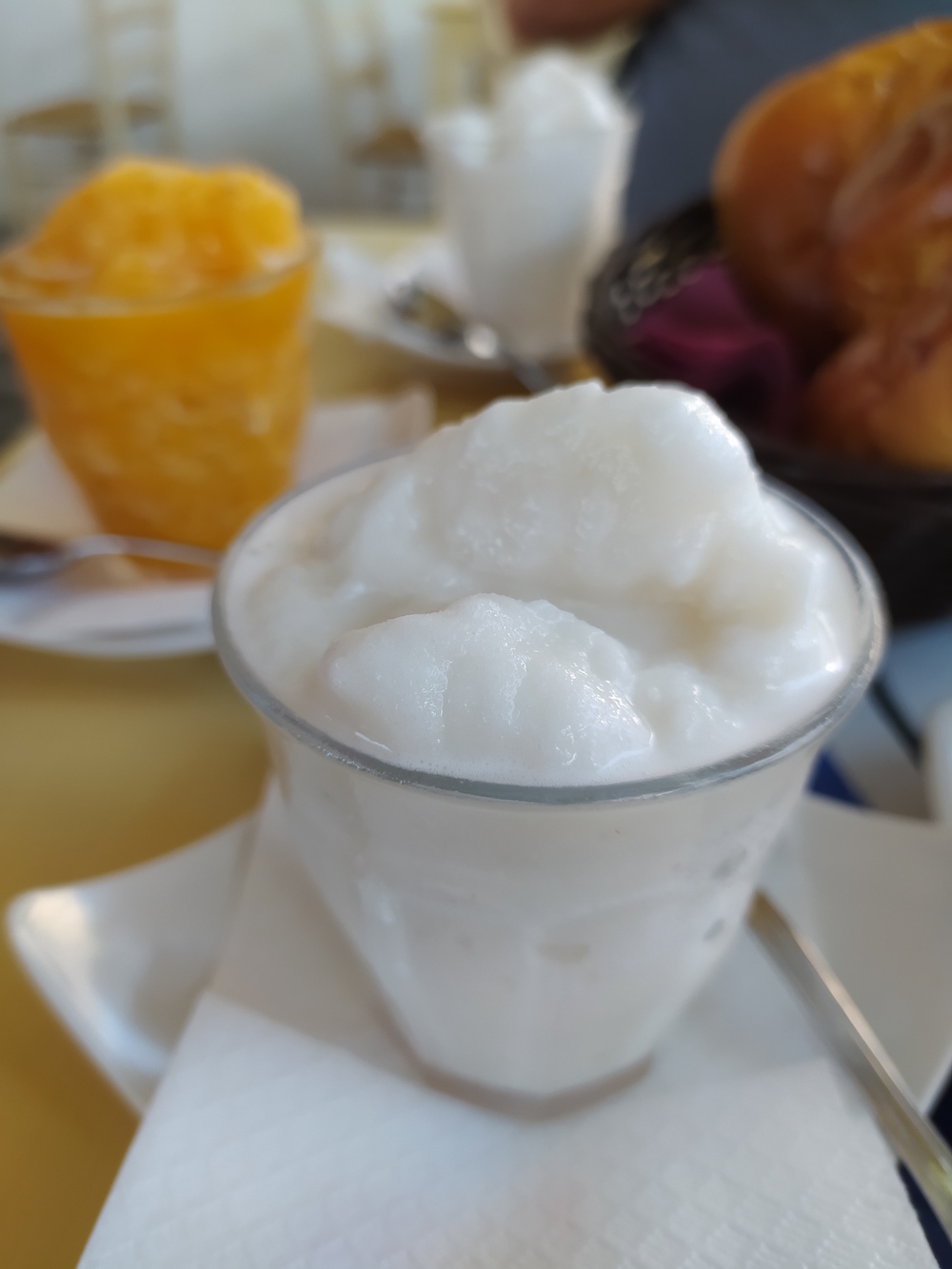 Wine tasting at Caravaglio
An old Italian adage says "in small barrels arrives good wines". This remains quite true in Salina where tiny vineyards facing the sea provide excellent wines, especially vini bianchi (white wines) from the Malvasia local grape variety. You can find options in local restaurants but to delve deeper into the island wine culture and enjoy great wines (including excellent dry and raisin Malvasia and the superb Linsolita, made with grapes grown in the nearby island of Panarea) it's better to enjoy a warm welcome from Nino Caravaglio and his wife Elisa along with a dramatic sunset over the sea at the Caravaglio Winery, not too far from Malfa.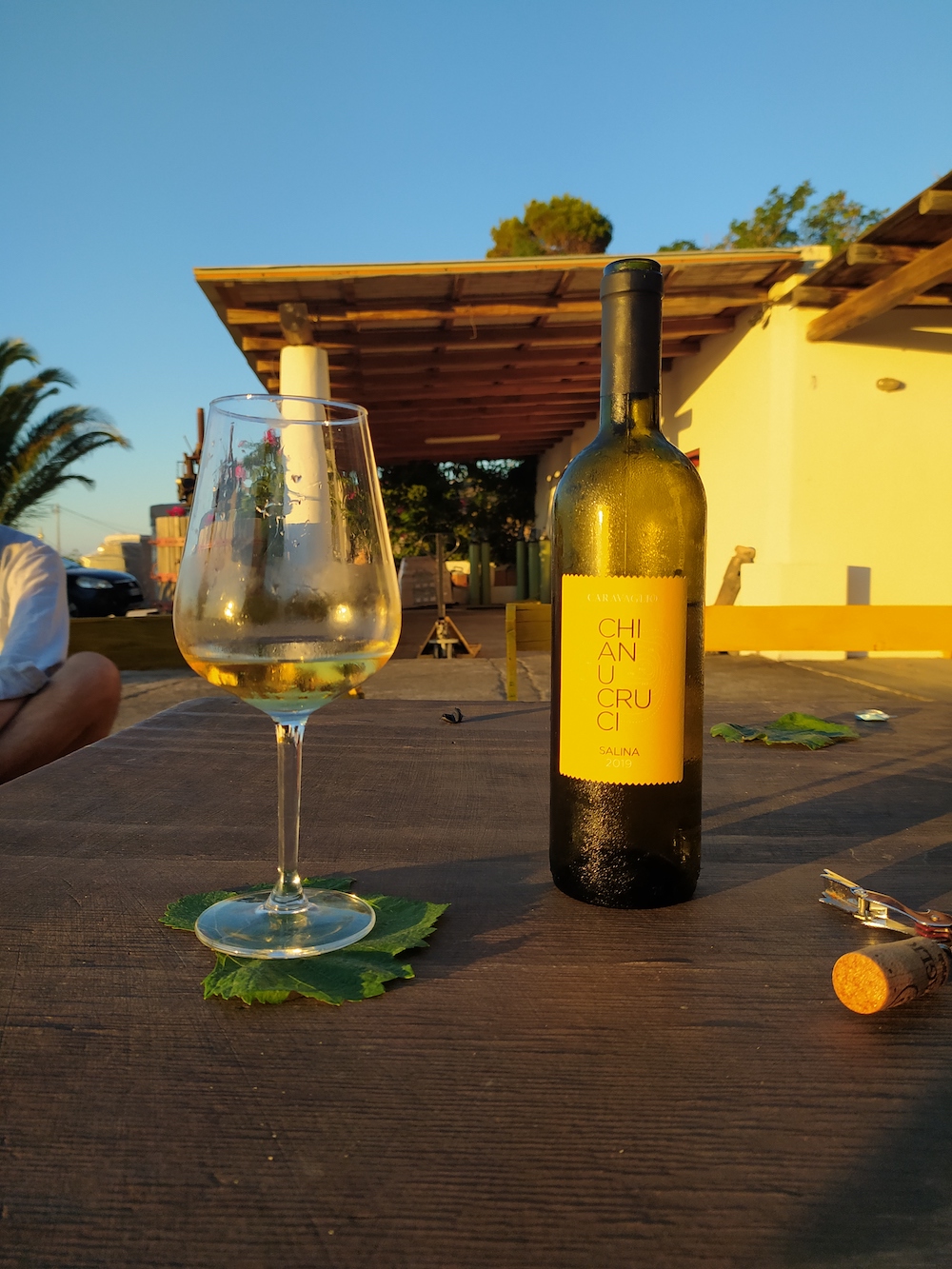 Shopping for capers at Sapori Eoliani
The small or "huge" (depending on varieties and proportions) buds of the ubiquitous caper plants are a staple of Aeolian cuisine and considered a true delicacy. The De Lorenzo family has been growing and selling Capperi di Salina (a Slow Food Praesidia) from several generations at Sapori Eoliani, preserving them under salt or vinegar to safely gourmet travelers all around the world. They are simply the perfect, fragrant souvenir.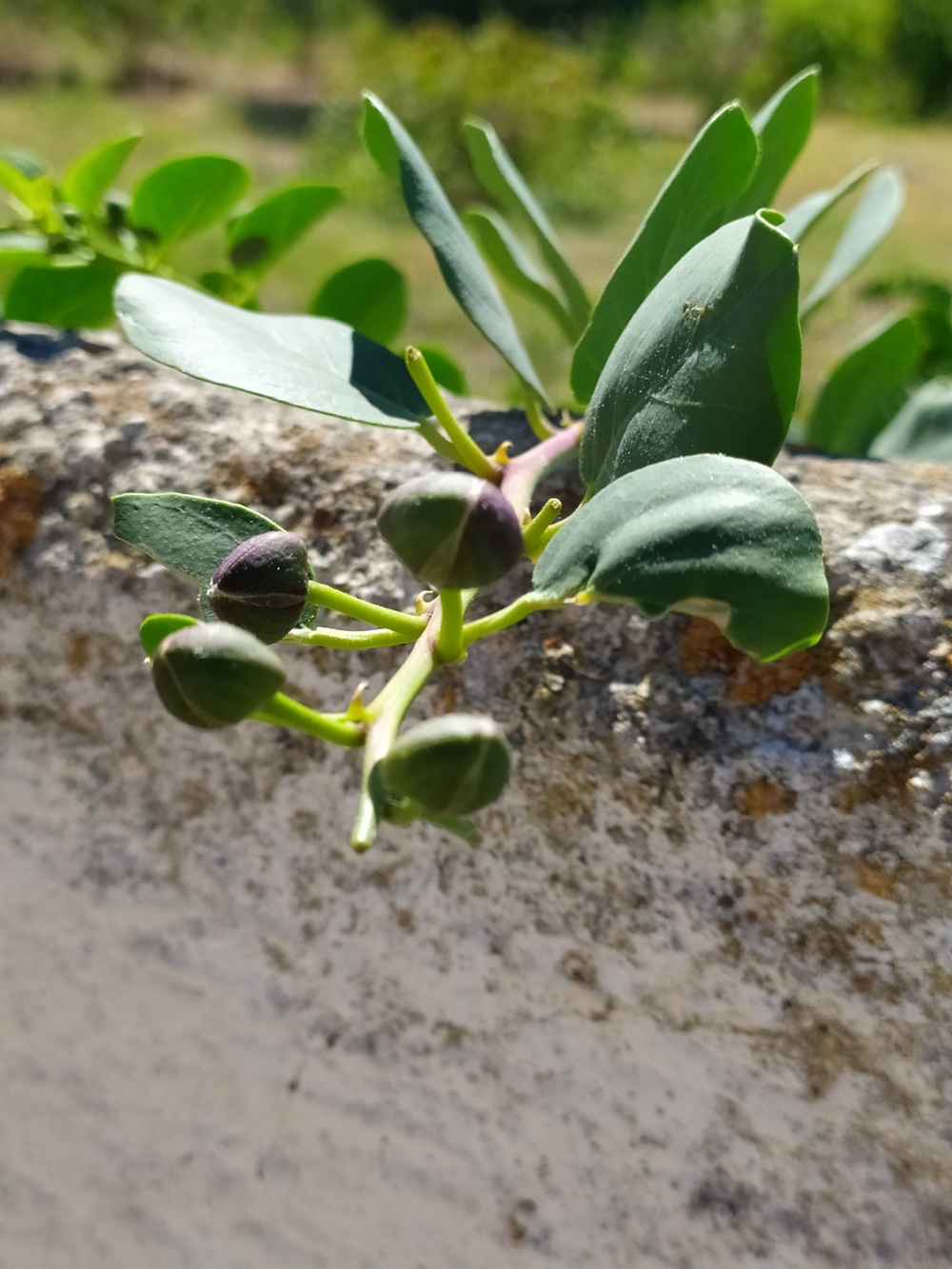 A Food Tour with Salina Ecogastronomica

If you want to learn more about the harvesting of capers, wine making, local cuisine (and architecture, too) and all things Aeolian; the small group tours proposed by Salina Enogastronomica are a great way to do that. Be ready to get your hands dirty (and maybe lick them afterwards).
Trek up the mountain

With its 968 meters high (3,176 ft) the volcano-layer of Monte Fossa delle Felci is the highest peak in the entire archipelago, almost nearly matched by the opposite peak Monte dei Porri. Both are part of a Natural Reserve and the mountains are covered with a lush vegetation showcasing ferns, eucalyptus, elms, cypresses, pines, heather and other Mediterranean flora. The climb to the top of Monte Fossa delle Felci from the church of Madonna del Terzito in Val di Chiesa village takes about two hours and is for intermediate climbers. An easier walk is the Bigantino's path starting from Lingua and leading to a tiny beach.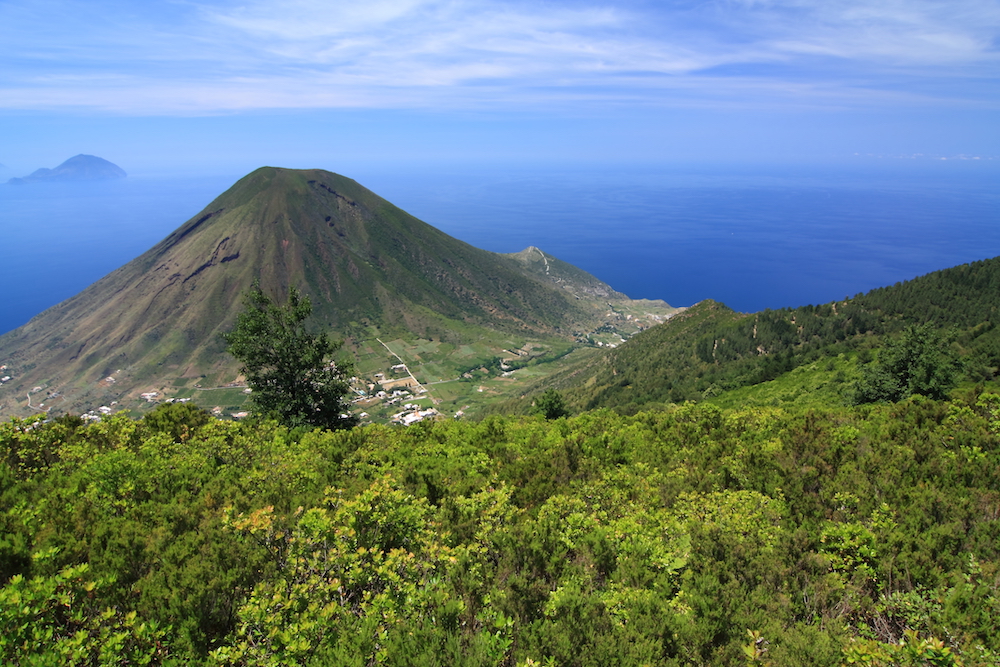 Local bites: the best pane cunzatu

Pane cunzatu – literally, seasoned bread, is the most famous Aeolian specialty. It is different from the namesake recipe you can find all over the island, which is more similar to a sandwich. Here a huge, round flat loaf's base is topped with a generous amount of local delicacies, resembling more a pizza. Born as a simple dish, the original recipe would include tomatoes, extra virgin olive oil and fresh cheese, adding capers and oregano as much as you like. Today many venues on the island are proposing richer version, adding ingredients without restraint. The most famous is Da Alfredo with casual outdoor tables overlooking Lingua's seafront. Yet, our suggestion is to give a try the pane cunzatu served at the nearby Gambero restaurant.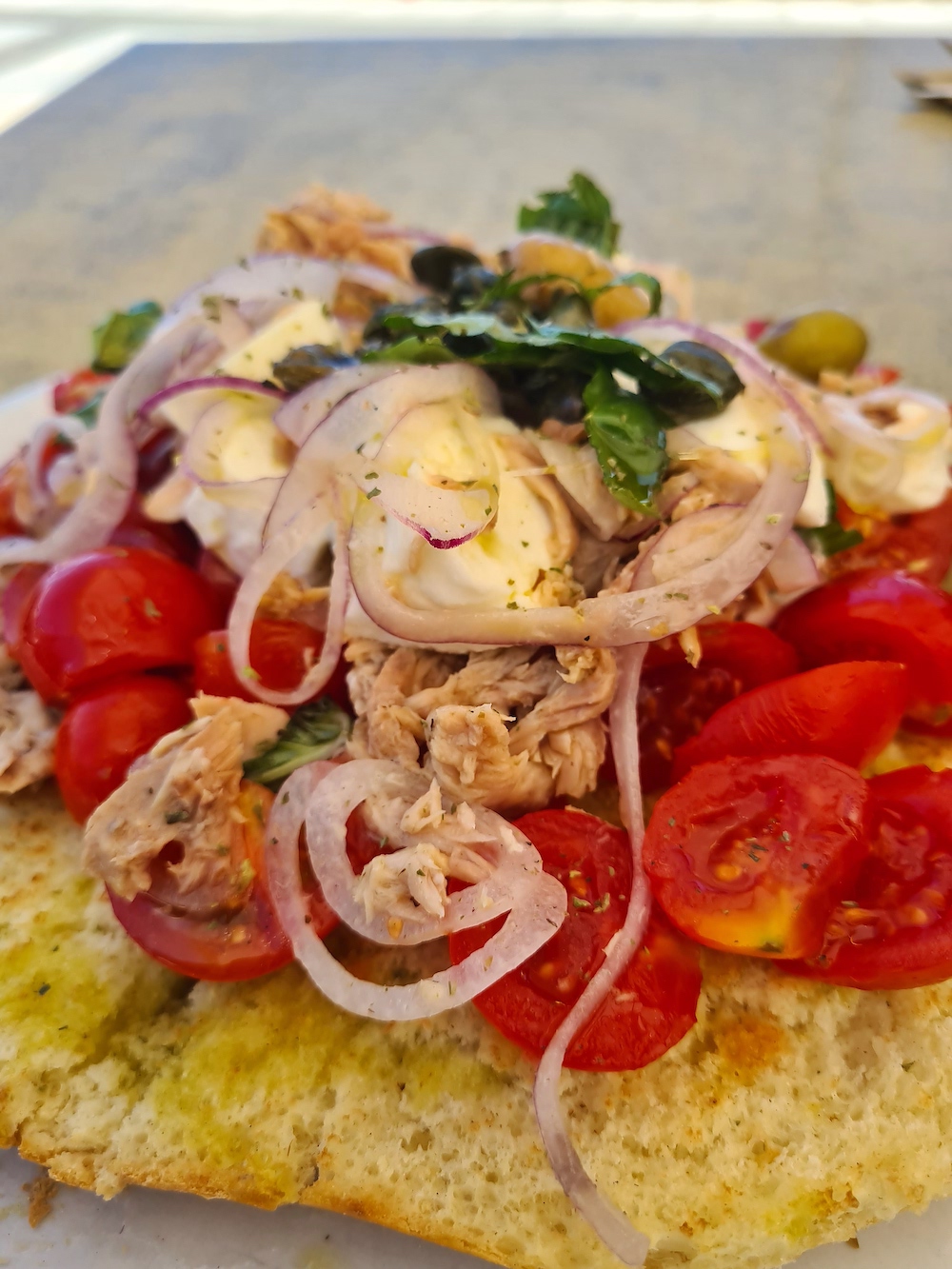 Aperitivo Hour 
We still haven't made our minds up whether the best part of summer aperitivo is the drink in your hand or the sunset over the sea. For sure, the ones you can have in Salina are even more magical thanks to both the view and the atmosphere. Here is a selection of our favourites. In Malfa, there is the lovely garden by the pool at Ravesi Hotel complete with a DJ-set and delicious bites to pair with their cocktails and wines. Or head to the romantic western terrace of the charming Hotel Punta Scario overlooking the sea, where from 6:30pm guests are served selected Sicilian wines. In Leni, head to the peaceful boutique hotel Al Belvedere to enjoy the view over the farthest and wildest Aeolian islands of Alicudi and Filicudi, all while enjoying local wines and a selection of cheese, smoked fish and tasty snacks.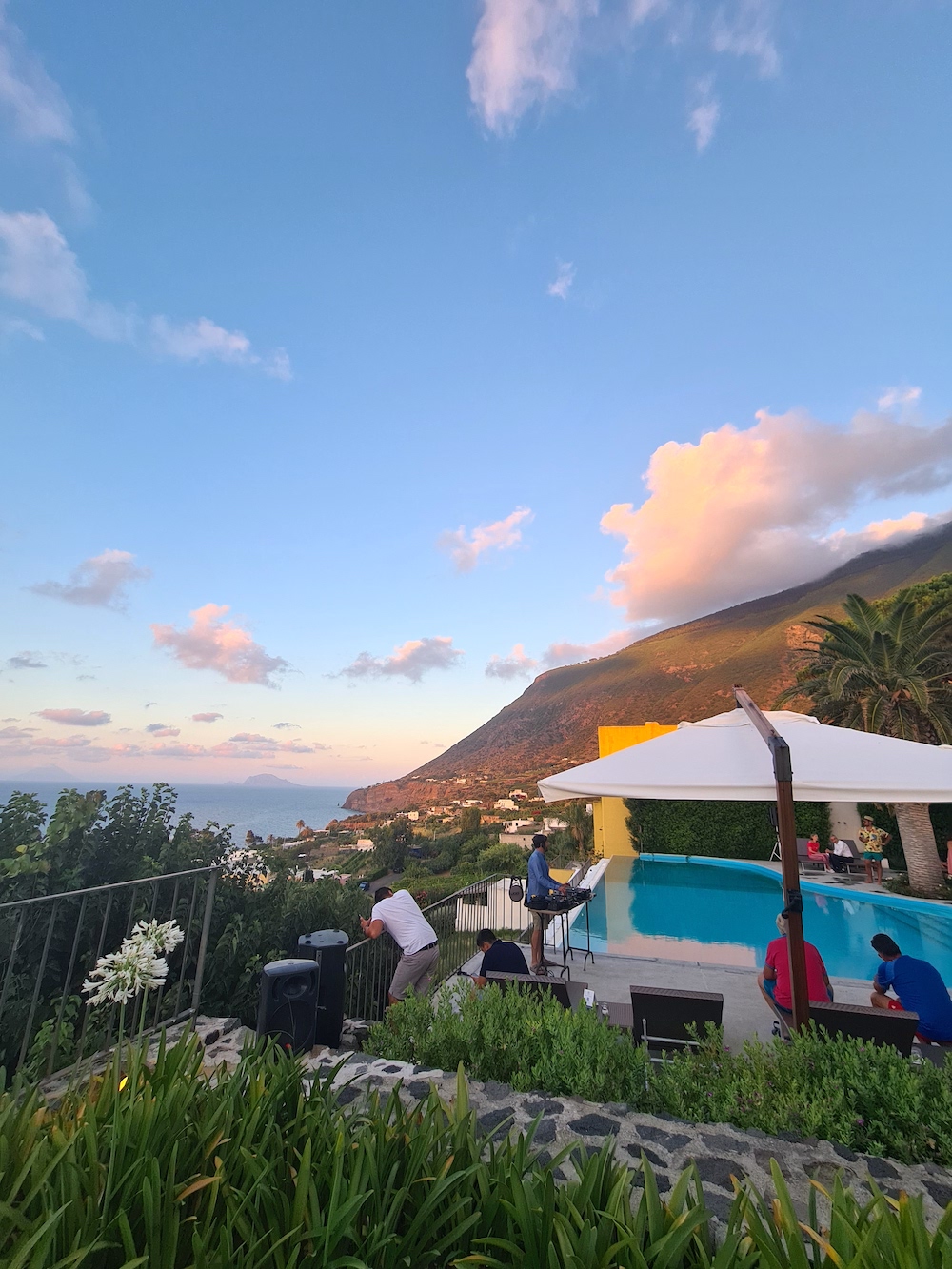 A Michelin-star menu and a spa, or simply a cozy dinner 

When it comes to dinner, there's plenty of good options on the islands. Yet, if you want to experience something special, consider the followings (and book in advance).
The young and talented chef Martina Caruso is in charge of the Michelin-awarded restaurant at the elegant yet informal Signum hotel whose rooms are scattered around a beautiful garden while her brother Luca manages the very well-stocked cellar.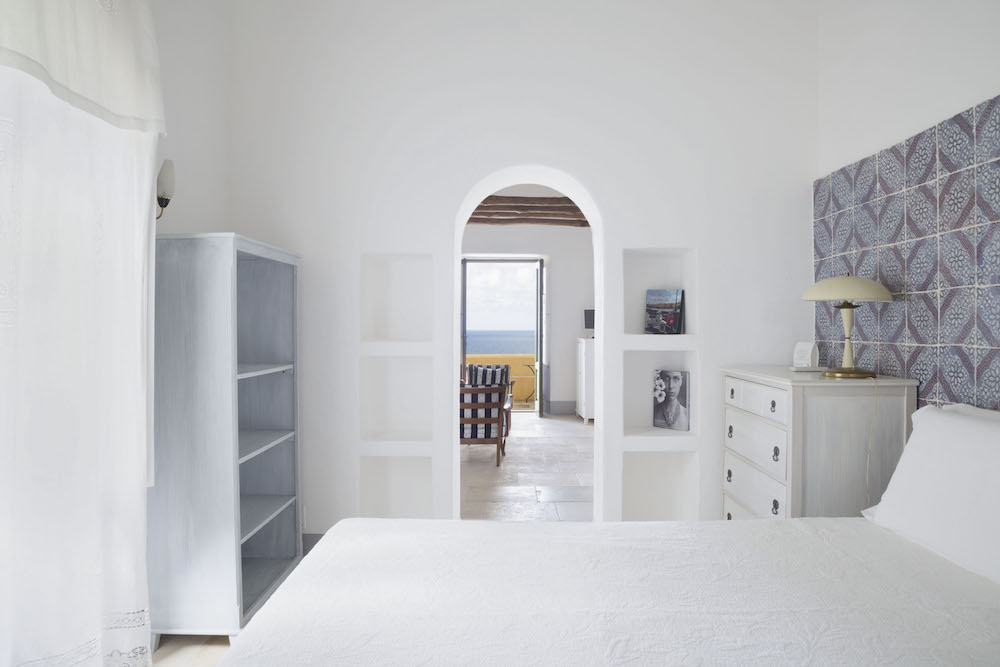 The menu mixes local ingredients and cosmopolitan allure in dishes such as BBQ breaded saddlefish with almonds and Leche de tigre or mixed pasta with mussels, zucchini and Ragusano cheese.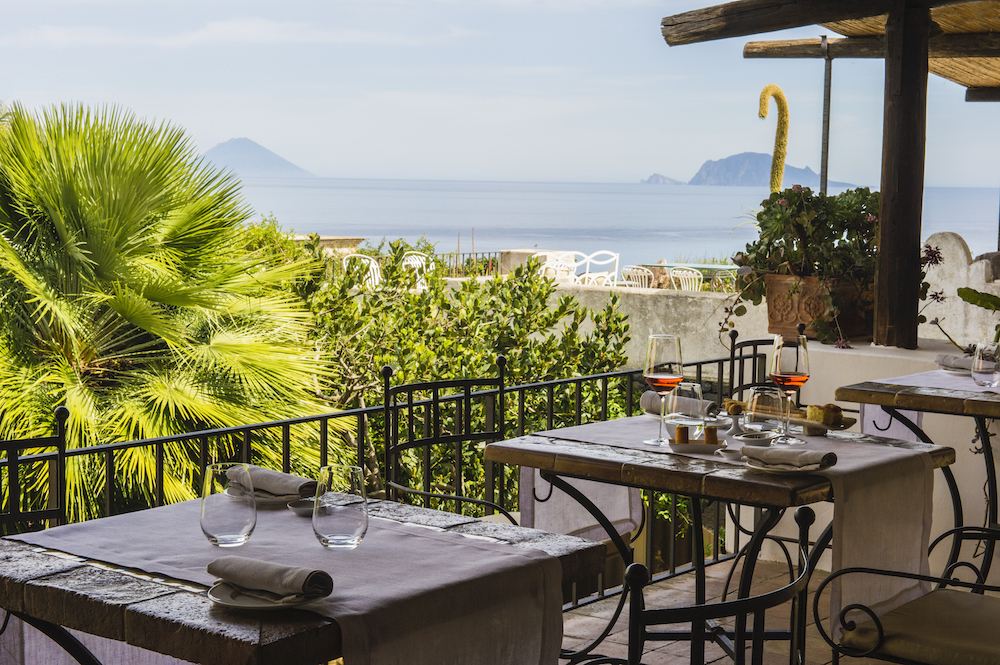 Before dinner, consider pampering yourself at the enchanted spa (partially open air) with salt treatments, geothermal water and holistic massages. For a different, yet authentic and extremely tasty experience join the embowered garden table at A Casa di Carla (Carla's House, shared with her husband Carmelo) to enjoy Carla Rando's homemade, down-to-heart yet perfectly executed recipes such as "aglio olio e peperoncino" spaghetti with mint and chickpea cream and the traditional sweet and sour roasted rabbit. 
A night at the palace

Salina could be wild and pristine, yet for sure it's not uncultured. The island's cultural hub is the beautiful Palazzo Marchetti, a former private mansion in Malfa now managed by an association led by Clara Rametta, owner at Signum Hotel and the mayor of Malfa.
Pursuing an ambitious project to create a modern, low-environmental impact auditorium and screening room to honor the island long-lasting relationship with the motion picture industry, Palazzo Marchetti hosts concerts, readings and exhibits.