Located right in the heart of Sicily, Piazza Armerina boasts one of the largest and richest historical centers in Sicily. Built on three hills, in an area settled by the Romans, Piazza Armerina has preserved its medieval layout, while its monuments display a range of architectural styles, from Norman to Gothic to Baroque, remnants of its glorious past, which earned it the title of 'Urbs Opulentissima,' bestowed upon by Holy Roman Emperor Charles V in 1512.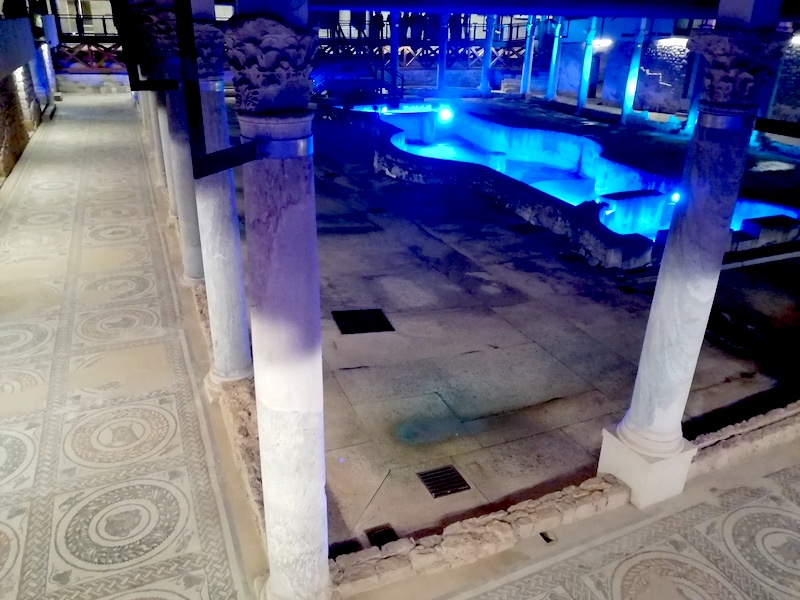 [Piazza Armerina.]
Piazza Armerina is home to the Roman Villa del Casale and its famous mosaics, the 'finest mosaics in situ anywhere in the Roman world,' as described by Unesco, which inserted it into its World Heritage list in 1997.
Villa Romana was a lavish patrician residence built at the center of a huge latifundium (agricultural estate) at the end of the 4th century AD. It is thought to have belonged to a member of the Roman senatorial aristocracy, who traded in exotic animals.  
The villa and its mosaics were abandoned for centuries and only rediscovered in the early 19th century.
The perfectly preserved floor polychrome mosaics occupy 3,500 square meters and are the main attraction of the villa, which also included thermal baths, sumptuous rooms and colonnaded halls.  
Made of many different marble and glass chips, the mosaics are outstanding for their vivid colors and their craftsmanship, influenced by North African culture. They depict hunting scenes, cupids fishing, chariot races, young athletes in skimpy dresses, sagas of heroes and myths like Ulysses and Polyphemus, scenes from daily life. Each room had a theme. Strolling on elevated walkways, visitors peek into the lifestyle of the Roman elite.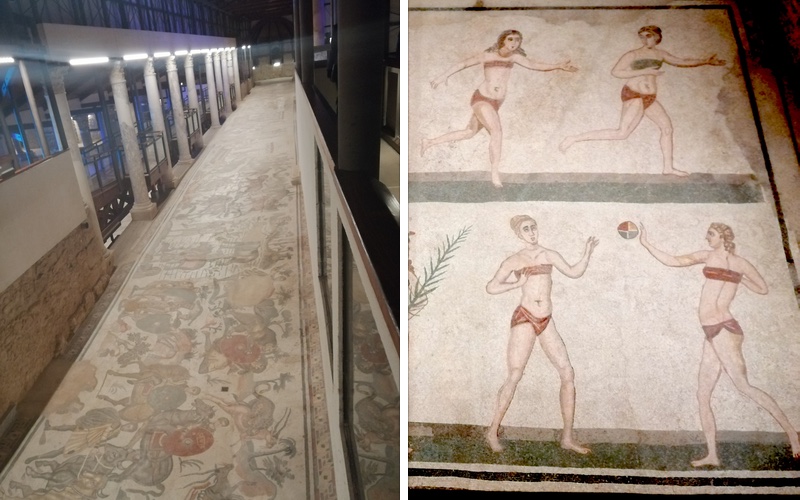 [Left: Corridor of the Great Hunt; Right: the 'Bikini Girls'.]
Among the most famous and well-preserved mosaics are the so-called 'Bikini Girls', in the Chamber of the Ten Maidens, which portray young women dressed in what look like bikinis, performing sports including weight-lifting, discus throwing, racing and ball games (it appears bikinis weren't invented in the 1950s after all!); the 'Little Hunt' mosaic, hunters using dogs and capturing a variety of game; and the 'Corridor of the Great Hunt', a series of mosaics decorating the floor of the antechamber to the villa's basilica, depicting hunters trying to capture wild animals.
Already open to the public, Villa del Casale will start offering nighttime guided visits from April 1, 2020, until October, when it is scheduled to stay open until 11 pm.
In the remote southern Erei mountains, at 697 meters above sea level, Piazza Armerina is just south of Enna, right in the center of Sicily, approximately 95 km southwest of Catania (59 miles) and 122km (76 miles) northwest of Siracusa. Take some time to visit the town rather than limit your visit to the Villa.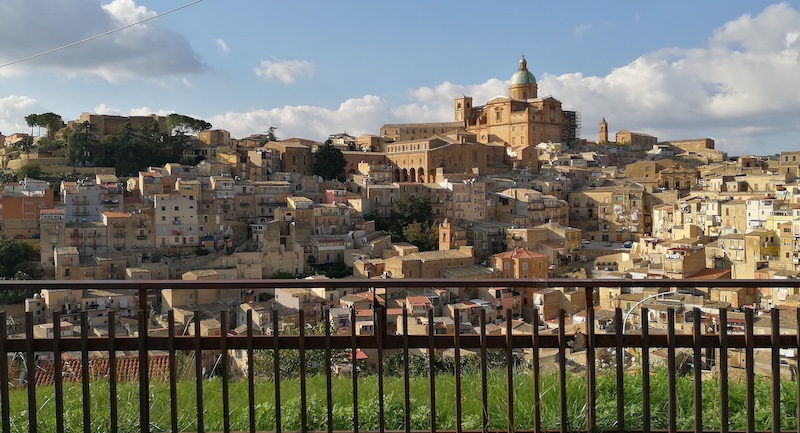 [Villa Romana is a Unesco World Heritage site, home to the finest mosaics of the Roman world.]
For more information, check the website http://www.visitpiazzaarmerina.com/en/home-page-en/.