Siracusa (Sicily)
Siracusa is a historic city in Sicily, the capital of the province of Syracuse. The city is notable for its rich Greek history, culture, amphitheatres, architecture, and as the birthplace of the preeminent mathematician and engineer Archimedes. This 2,700-year-old city played a key role in ancient times, when it was one of the major powers of the Mediterranean world. Syracuse is located in the southeast corner of the island of Sicily, next to the Gulf of Syracuse beside the Ionian Sea. The city was founded by Ancient Greek Corinthians and Teneans and became a very powerful city-state. Syracuse was allied with Sparta and Corinth and exerted influence over the entirety of Magna Graecia, of which it was the most important city. In the modern day, the city is listed by UNESCO as a World Heritage Site along with the Necropolis of Pantalica.
What you can't miss in Sicily
Where is Siracusa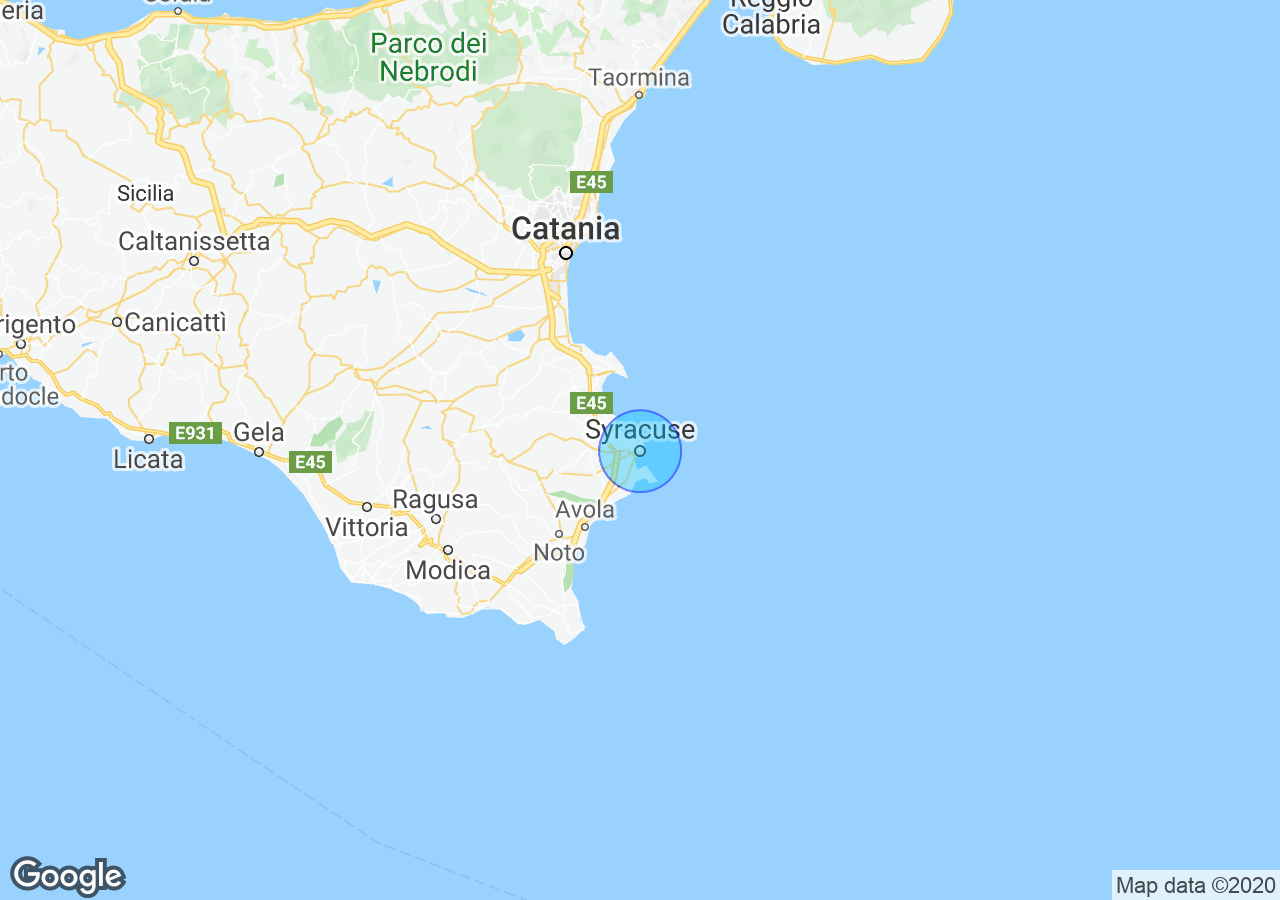 Top Experiences in Sicily
Best places to stay in Sicily
Properties for sale in Sicily
What others are saying about Sicily
Is it cheaper to live in Italy than the US?
Hi All,
Does anyone have a contact telephone or email address for a Mr Giovanni Caruso who is a an olive trees expert using a polyconic vase pruning system to revive olive trees?  I have seen online he runs workshops in Sicily but cannot find any contact details.
SOS...I am an American, living in Germany, currently in Trapani without a flight back until April 5. I do not speak Italian, currently learning German. I was supposed to travel back on March 15th, my boyfriend left on March 8th. My flight was cancelled so I made a new flight on March 19th.