[Photo: View of Giudecca Island.]
When news broke last week, the outcry was almost immediate: how could Venice consider charging a ticket to access St. Mark's Square, a public space and the city's most popular attraction?
A possible ticketing system to the area is in fact part of a series of measures put forth by the Venice city council aimed at regulating the enormous numbers of tourists pouring into the city every year (approximately 25 million); pressure is becoming unbearable, a problem acknowledged even by Unesco, which has announced it plans to put Venice on its endangered list unless prompt action is taken.  
While a city councilor for tourism, Paola Mar, told the Italian press that an entrance ticket to St. Mark's Square is a possibility that exists, although not immediately, Venice mayor Luigi Brugnaro dismissed that same possibility, saying the city is against tickets, but would rather implement a system to monitor the flux of tourists especially on high-season days, according to Italian newspaper Il Corriere della Sera.
The problem of St. Mark's Square overcrowding won't be solved by just one measure; but there are feasible actions to be taken and one that may help is to try promoting areas and sites that are less known (this is one of the measures also put forth by the Venice city council), but offer just as much. Case in point: Palazzo Grimani, a jewel of a palace I was recently invited to visit; it is not even far from St. Mark's Square, yet nobody seems to know about it (read our feature for all the details and a wonderful initiative promoted by Best Venice Guides, a local association of professional guides).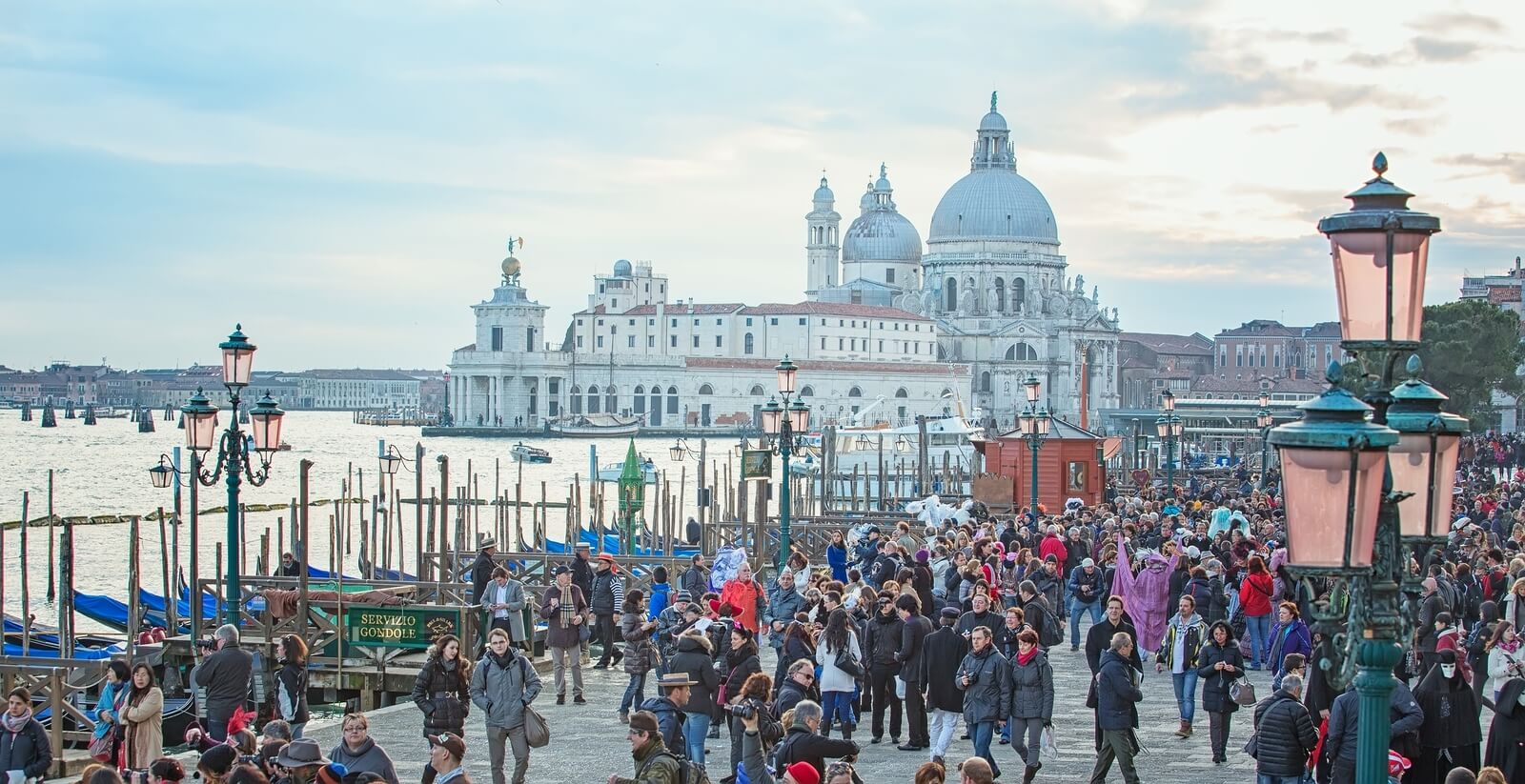 So perhaps next time you're in Venice, consider venturing 'off the beaten track.' We've asked a few Venice experts for their suggestions on lesser known spots that are well worth a visit, on shopping for authentic crafts beyond masks and glass, and on genuine, all-local foodie experiences. Here's what they've come up with, and we can't wait to get exploring.
Luisella Romeo, licensed Venice tour guide and member of the professional Venice guides association Best Venice Guides:
Giudecca island
Have you ever been on the Giudecca island? Behind the elegant façades of beautiful homes and important Palladian churches, there hides the contemporary Venice. When the Industrial Revolution took over and the convents and monasteries were turned into mills, shipyards and breweries, the island changed its quiet soul and became the engine of a different city devoted to efficiency and production. Remains of those factories have been recently turned into studios and ateliers for craftsmen and artists as well as students' homes and avant-garde theaters. At the same time, you can visit marinas, villas of the late 1920s surrounded by beautiful gardens facing the lagoon and learn about the history of the 20th century. Or visit the organic orchards of some cultural associations.
Scuola Carmini
In the 17th century, the Scuola dei Carmini was commissioned to the best-known architect of the Baroque era, Baldassarre Longhena. Quite sobriety oriented from the outside, the Scuola managed in the following century to decorate the rooms inside in a way that turned it into a real jewel of stuccowork enhancing the soft, sensual frescoes by Giambattista Tiepolo. Looking like merengue covered in gold, or whipped cream shimmering with foils of gold, the stuccowork of the ceiling of the staircase accompanies you to the upper room where Tiepolo depicted the miracle of the scapular and Piazzetta carved wooden frames with elaborate design and monstrous images.
Hall of Music at the Derelitti
When the sacred music was no longer appealing and theaters were packed with Venetians and visitors from all over Europe searching for entertainment, how did the Ospedali reacted, whose source of income where the offerings left during the holy service? Learn about this story of women, real entrepreneurs who turned their kitchens in a most extraordinary jewel of the art of the 18th century designed for exclusive concerts and help social assistance in Venice. A real hidden secret of Castello.
JoAnn Locktov, publisher and editor of the Dream of Venice series (published by Bella Figura Publications): 
Who claimed Venice doesn't have a night life? 
About 5 minutes and a century away from the hectic Piazza San Marco is the tranquil Campo Santa Maria Formosa. Here in a 18th century family palazzo you can bask in the beauty of a luminous Bellini painting, wonder in amazement at 16th century books, and walk upon intricate marble floors designed by Carlo Scarpa.  Count Giovanni Querini bequeathed all of his aristocratic family possessions to the city of Venice upon his death in 1868. Now, Fondazione Querini Stampalia, is comprised of an intimate museum, remarkable modern architectural interventions, an enchanting garden, and a magnificent library.  Count Giovanni stipulated that the library must remain open "especially at night for the benefit of scholars."  The library will welcome you until the haunting Marangoni chimes at midnight.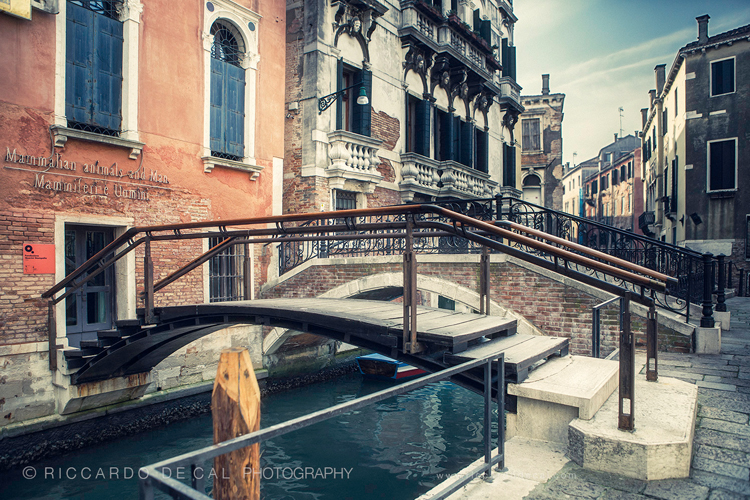 [Querini Stampalia, photo by Riccardo De Cal for Dream of Venice Architecture.]
Laura Morelli, art historian, expert on Italian traditional crafts, and author of the Authentic Arts guidebook series:
Carnival masks and Murano glass are synonymous with Venice, yet the city abounds with less famous—but no less authentic—craft traditions. In the quiet section of Dorsoduro, unsung master artisans carry on the work of their ancestors. Look for their workshops tucked among the more lurid souvenir shops and along off-the-beaten-path alleys.
Woodcarving and its related arts of gilding and lacquering represent one of the most authentic, yet least well-known of the Venetian craft traditions. Considering the quality and uniqueness of ornately carved Venetian lamps, frames, and other small wooden or gilded items, they are a great value and a wonderful choice for an authentic, high-quality souvenir that is also easily portable. Here are a few good bets:
Canestrelli, Dorsoduro 1173, Sacca de la Toleta, 041/2770617, www.venicemirrors.com;
Sandro Mazzon; Dorsoduro 2783; Calle del Traghetto; 041/5224922;
Trevisanello; Dorsoduro 662; Campo San Vio; 041/5207779;
Saverio Pastor, Dorsoduro 341, Fondamenta Soranzo, 041/5225699, www.forcole.com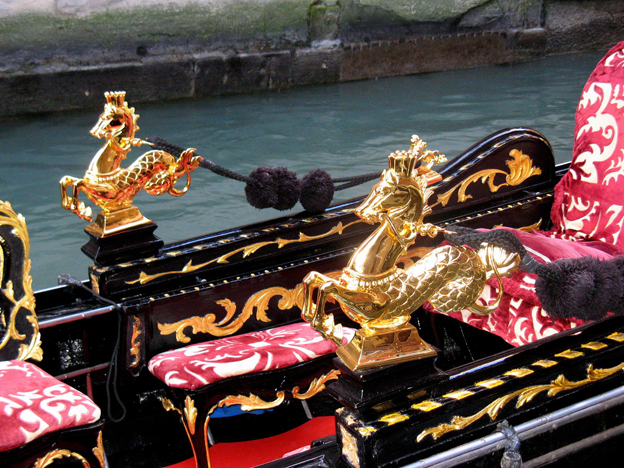 [Gondola ornamentation. Photo credit: Anna Fox via Flickr.]
Monica Cesarato, food blogger, culinary guide and owner at Cook in Venice:
Insider's tips for foodies visiting Venice: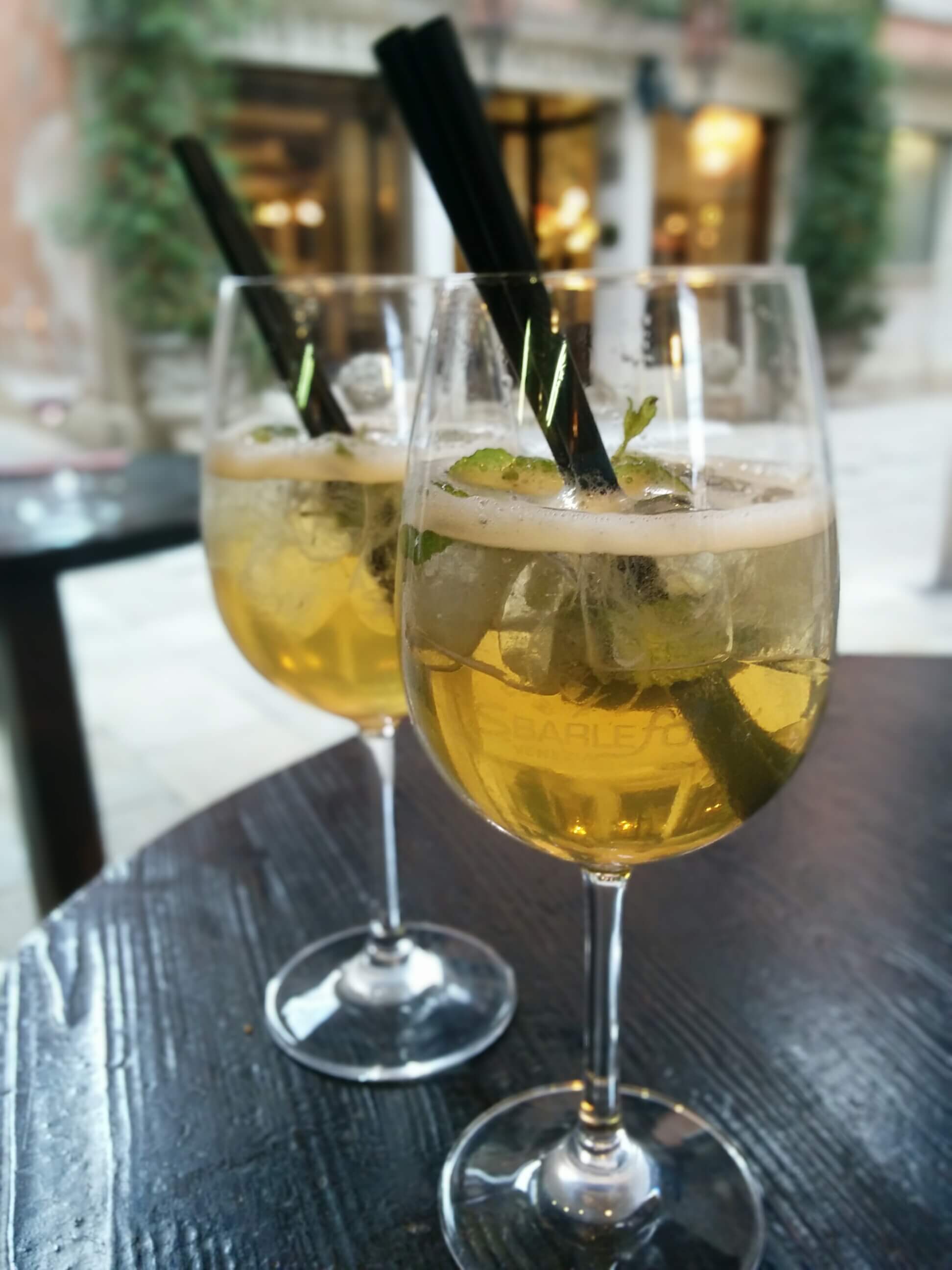 El Sbarlefo in Calle San Pantalon: this is one of the best Cicchetti places in Venice. Ideal for an aperitif: their cicchetti are excellent, above all their fish ones. Their specialty is the baccala' mantecato on top of white polenta. Their selection of Veneto wines is great, but one must-try is their new cocktail: Cinico. This is a mix of Prosecco, Seltz, Cinnamon liqueur, lime and mint! So refreshing and so different!
For lunch or dinner I would pay a visit to the new restaurant Local, in Salisada dei Greci in Castello. It is a new restaurant offering typical Venetian food but totally revisited. They only use local produce and you can see their chef and the staff working away through the glass window of the kitchen.  The food is amazing and the wine is excellent. The restaurant is run by a young couple of brother and sister, who comes from a long tradition of gastronomy in Venice.
Weekly markets:
Mercato del Contadino in Santa Marta, Calle Longhi; every Monday, from  10.00 - 19.00.  It is a farmers market with typical local Venetian products from the surrounding islands and the terraferma. Around 20 family run farms each week supply the tables of Venetian families of seasonal fruits and vegetables, but especially of the best local food products such as the asparagus from Giare, the honey from the lagoon, strawberries, local cheeses, as well as many prime wines from Venetian territory, as well as the famous purple artichokes on the island of Sant'Erasmo.
The second one is in front of the entrance to the Giudecca Women's Prison; it runs every Thursday from 9am till 12.00. There is a stall that sells fresh produce grown in the prison's garden. The prison used to be an ancient monastery convent: organic and tasty vegetables cheaper than elsewhere, in addition to cosmetic and book binding products made in the laboratories within the prison.
Do you have suggestions for off the beaten track Venice? Share them with us in comments!