April 21 is the annual celebration of the founding of Rome. Given she's got an impressive 2,776 candles on her cake this year, you might be forgiven for mistakenly assuming that the Eternal City is stuck in the past.
While Rome's culinary scene has historically been tightly tied to tradition, the arrival of new international influences and playful experience-led dining means that the food scene of the city is constantly evolving. With top-class cocktails and tapas, Chinese hot pots, Neapolitan pizza, flavors of Argentina and even chic Japanese eateries, Rome is now spoiled with deliciously delectable options. Add some tried-and-true cucina romana for good measure, and there are plenty of fabulously diverse places to celebrate her birthday in style. 
Parallels Experience by Il Pagliaccio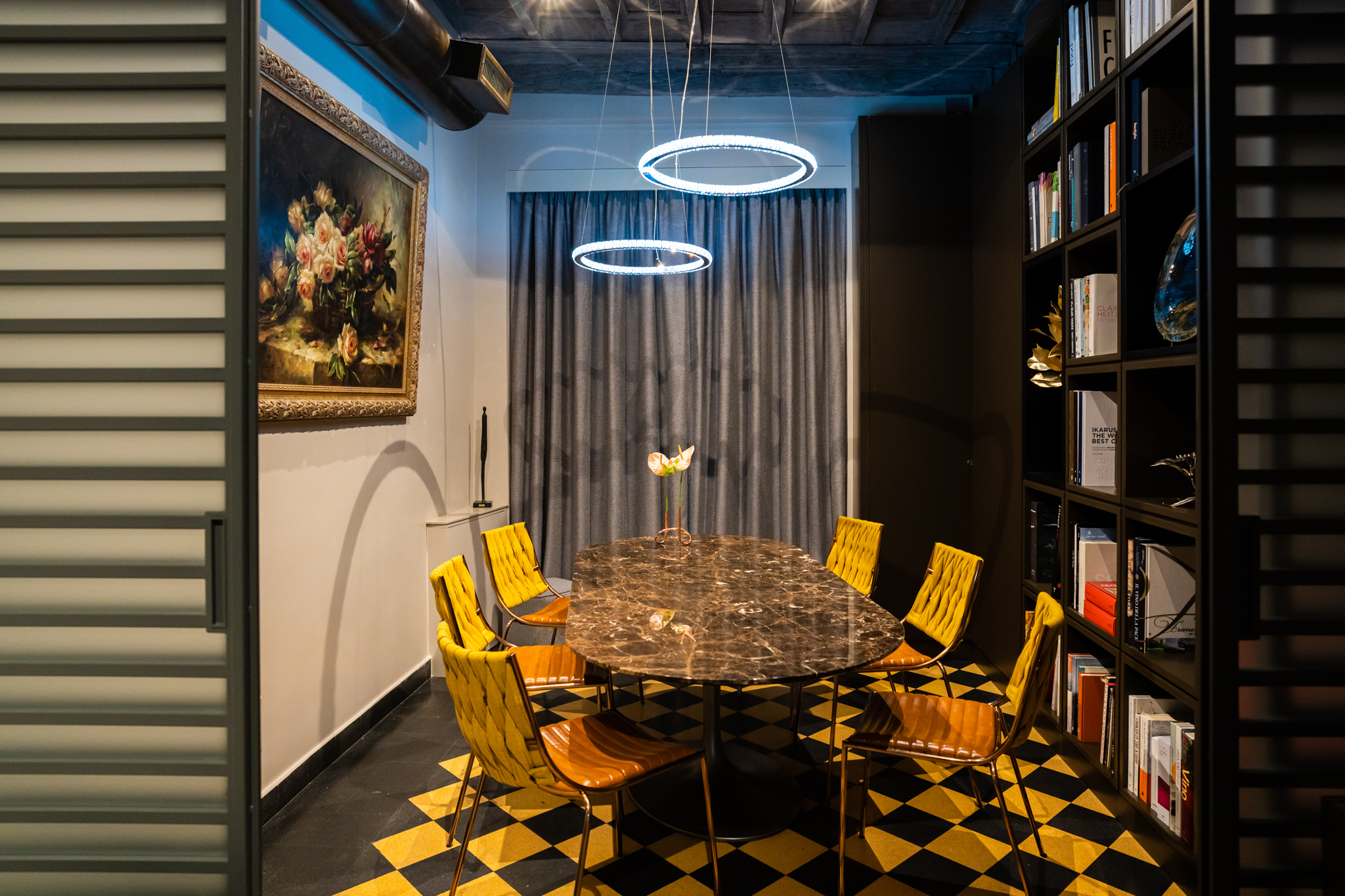 Il Pagliaccio has been long considered one of the best fine dining restaurants in Rome, thanks to chef Anthony Genovese's alluring menu and faultless execution. Their new concept Parallels Experience is the hottest ticket in town: a secret room housing a single table where a separate 14-course tasting menu is served to six lucky diners. It's an exclusive experience, with dishes carefully honed to explore the flavors of — and parallels between — different cuisines from across the globe, with the customary Pagliaccio flair. 
Via dei Banchi Vecchi 129a
Tel. +39 06 68809595 
Website
Dao Chinese Bistrot
Dao's first branch in Montesacro brought modern, elegant, artful Chinese cuisine to Rome. This recently opened second location near Piazza Bologna keeps the brand's authentic food and stylish surroundings, but has a funkier, more relaxed vibe. The bistro concept, convivial atmosphere and accessible prices attract a younger crowd who come to sample the high-quality Cantonese dishes and the great-value set lunch menu.
Via Ogliastra 10
Tel. +39 389 2534290 
Facebook page
Alto at First Musica Hotel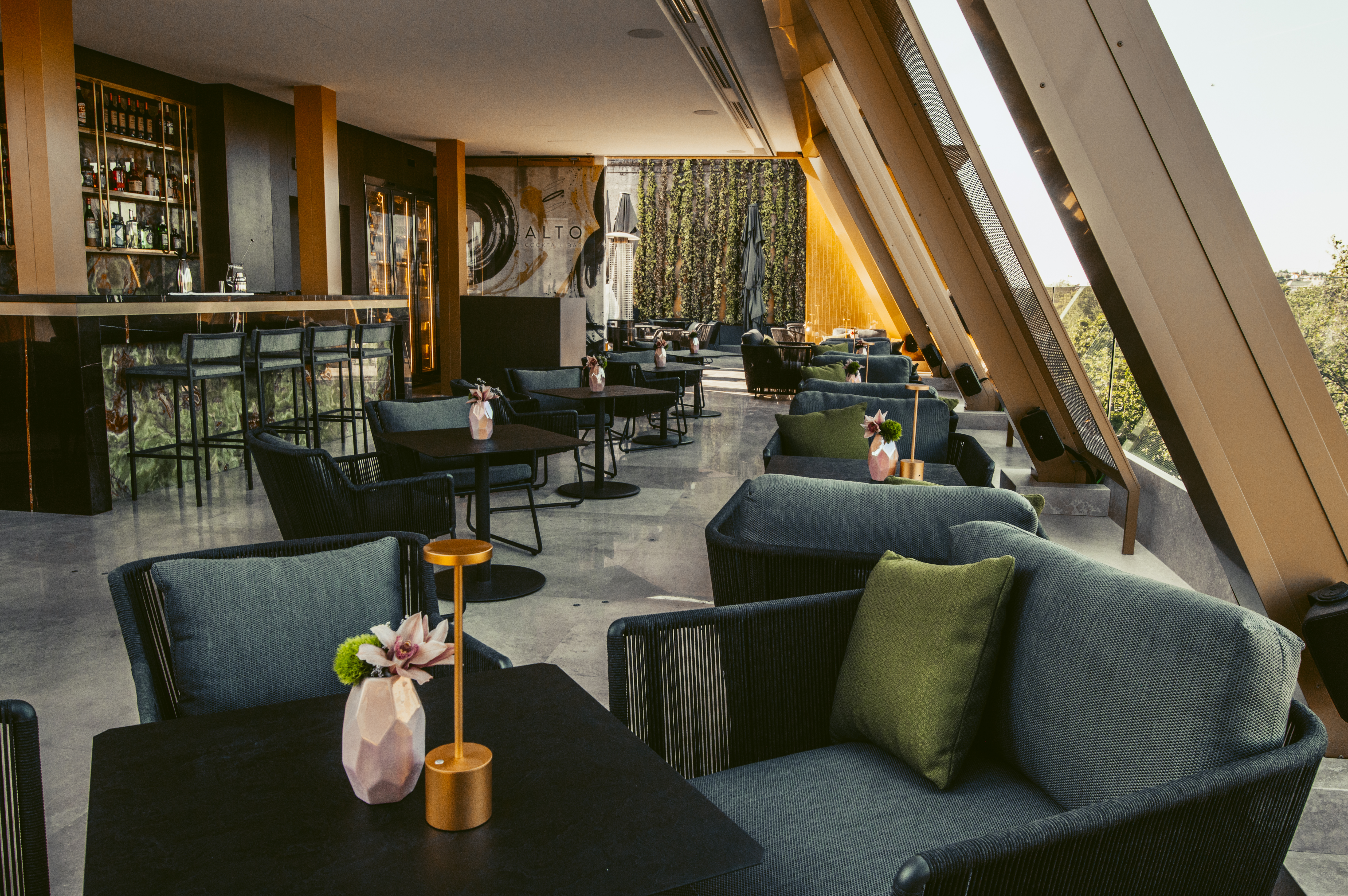 Occupying the uppermost three floors of the stylish five-star First Musica Hotel, Alto brings views and tunes to the well-heeled Prati district. The restaurant focuses on fish, serving fabulously fresh seafood platters perfect for sharing, while the bar concentrates on mixology with an extensive list of both classic and more experimental cocktails. Nightly DJ sets guarantee a lively evening and a trendy clientele, while the panorama from the open top level gives you a bird's eye vista of the Eternal City. 
Lungotevere dei Mellini 26
Tel. +39 06 86205291 
Website
Nodo Roma
With its moody ambiance, cozy velvet-adorned nooks and sensual dark floral decor, Nodo is a very grown-up addition to pretty Piazza delle Coppelle. Standing for Non-Ordinary Drinks Organization, Nodo is very much a cocktail-first bar that also serves food, with tasty internationally-influenced dishes and tantalizing tapas on offer to accompany the seasonally changing beverage menu. Drinks are finely tuned, with particular attention placed on contrasting scents and tastes in order to tease and challenge the palate, bringing Rome's cocktail scene a fun and fresh energy. 
Piazza delle Coppelle 5
Tel. +39 06 94376334 
Website
De Zhuang Hotpot
Chinese hotpot landed with a splash into Rome's gamut of international restaurants and a friendly, welcoming restaurant in Esquilino takes this fun, communal dining style to a new level. At De Zhuang there is a choice of boiling broths, from sweet and mild to bold and spicy, with a sliding scale of heat levels, which are placed simmering at the center of the table. The diner then selects from a huge menu of meat, fish, vegetables and even specialities such as tripe and chicken feet to plunge into the broth to cook.
Via di S. Vito 15
Tel. +39 06 57297420 
50 Kalò
The furor around Ciro Salvo's celebrated pizza place in Naples led to openings first in London and then, last summer, Rome. Everything from the crust quality to freshness of ingredients — which are mostly sourced from the Campania region — to the tight team of pizzaioli and servers guarantees a memorable experience for those who prefer Neapolitan-style, doughier pizza as opposed to its wafer-thin Roman counterpart. 
Via Flavia 3
Tel. +39 06 69429875 
Website
Kohaku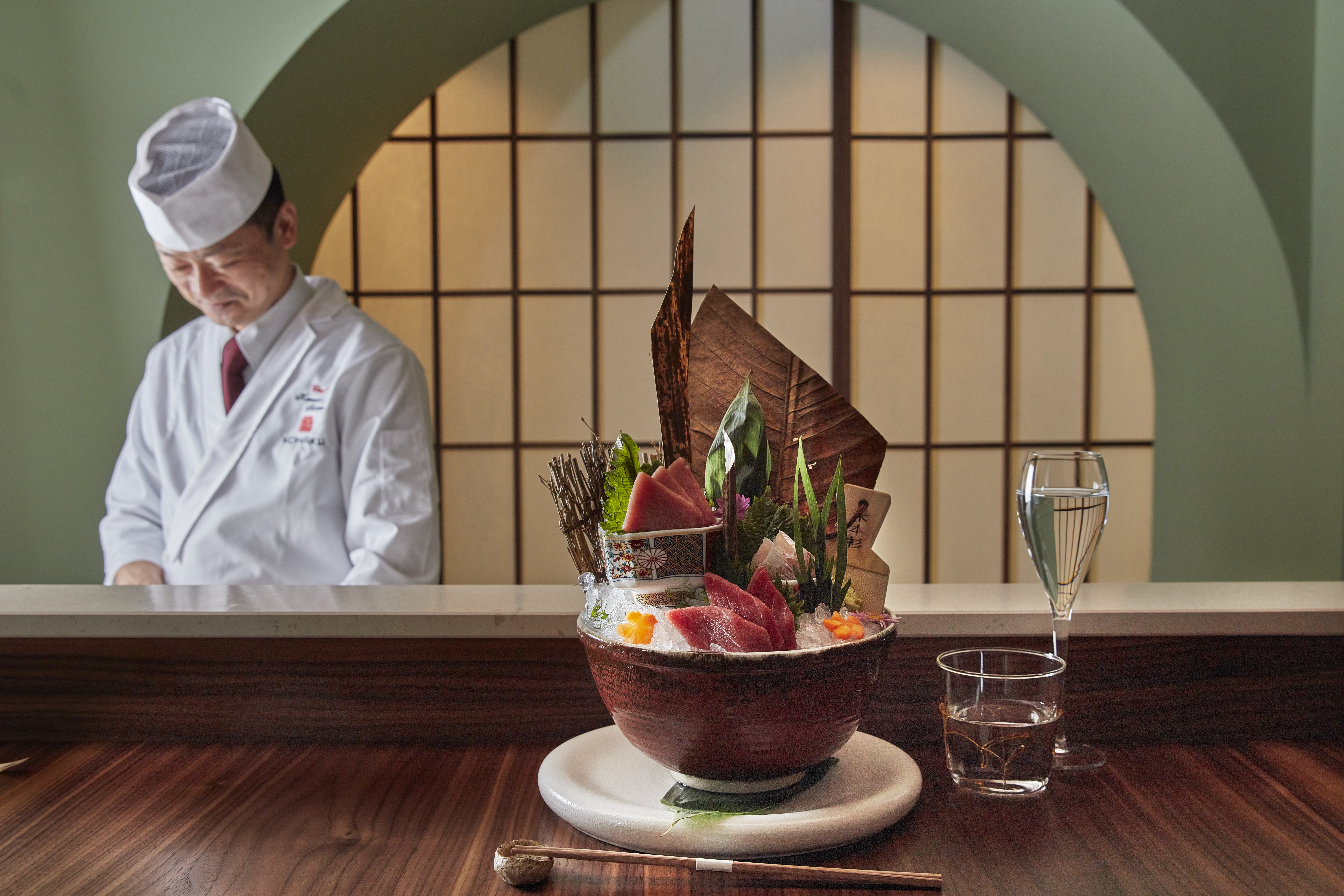 Rome's very first Kaiseki restaurant, Kohaku is a temple to the exacting etiquette of true Japanese hospitality. Whether you choose the chef's table to observe chef Kazuaki Kawane up-close and personal, or opt for a table in the calmly serene dining room, you'll make your way through a full-blown itinerary of gastronomic delights. Expect a traditional multi-course feast of small, perfectly balanced dishes, each painstakingly prepared to order. 
Via Marche 66
Tel. +39 06 45665202 
Website
El Porteño Gourmet 
After making a name for themselves with their cozy, home style Argentinian restaurant near Piazza Navona, the folks at El Porteño have doubled their venues by opening inside hot new boutique hotel Umiltà 36 near the Trevi Fountain. Here the fabulous flavors of Buenos Aires have been given a high-end spin, with the beautifully decorated luxe interiors providing the perfect home for their new venture. 
Via dell'Umiltà 36
Tel. +39 06 83393401 
Website
Bivium and NOTOS at Six Senses Rome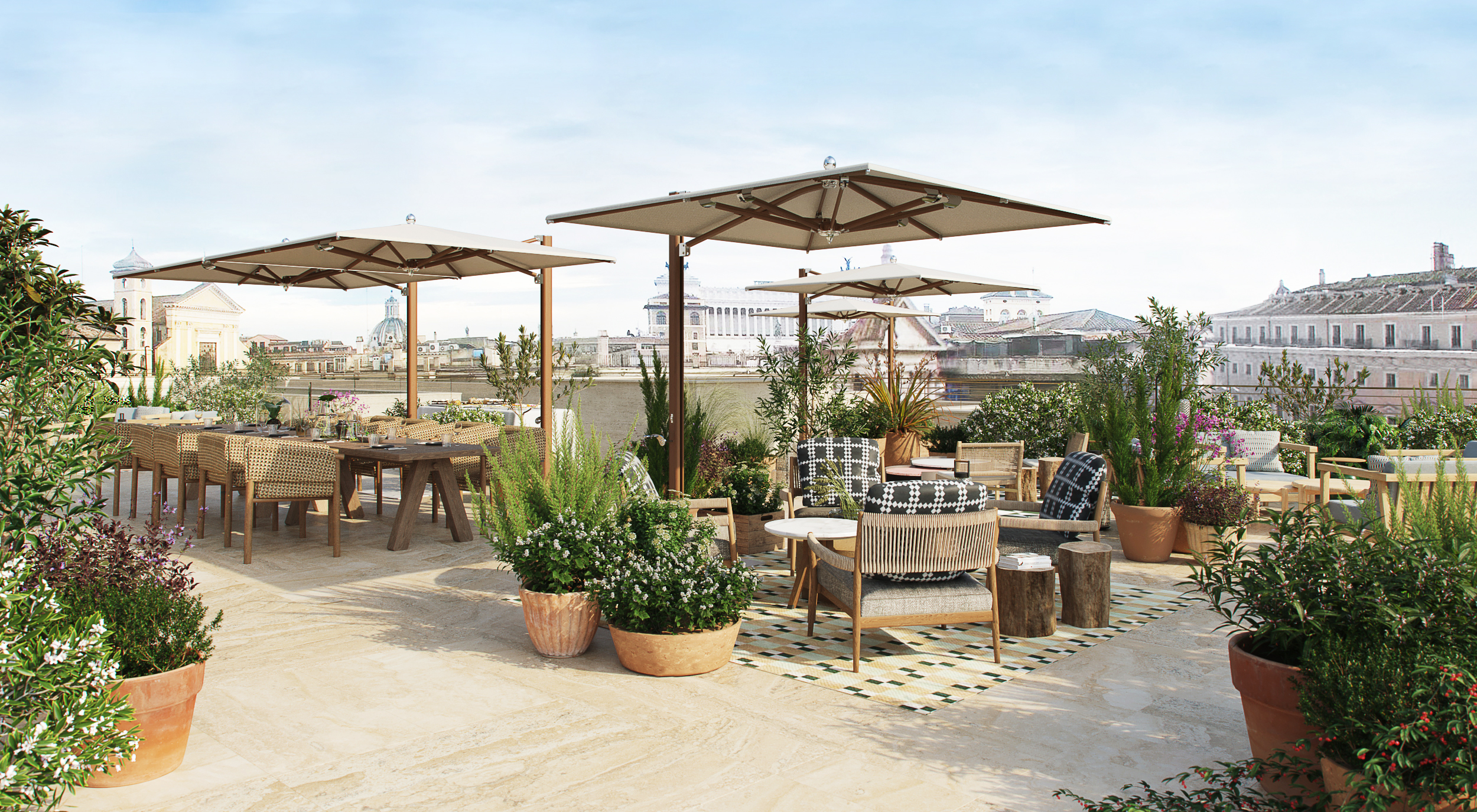 The in-house restaurant at the sparkling new Six Senses urban hotel near Piazza Venezia sets its focus on prime organic produce, seasonality and local suppliers. With an open kitchen, courtyard garden, all-day dining, and a light, airy interior, Bivium looks to offer a fresh modern Italian cuisine away from more traditional, stuffy hotel restaurants. In addition, the hotel's gorgeous rooftop bar NOTOS is the city's hot new hangout spot for cocktails, snacks and heart-fluttering views. 
P.za S. Marcello
Tel. +39 06 86814000 
Website
Cesare al Pellegrino
Beloved old-school trattoria Settimio al Pellegrino sadly closed in 2022, but has recently re-opened as the new offshoot of Cesare al Casaletto, which is widely considered one of the best purveyors of authentic cucina romana in the whole city. The newfangled Settimio retains much of the fantastic retro interior and quaint features, and the menu is undoubtedly as Roman as it gets, but some new design features, a refined service and an excellent wine list gently and respectfully nudge this stalwart of the Rome dining scene toward a new and just-modern-enough persona. 
Via del Pellegrino 117
Tel.+39 06 68801978