John Bensalhia is your guide to some of the main methods of transport in Sicily, and what to know when travelling around the region...
BUSES
Looking to drive around Sicily? But with someone else to take over the burden of being behind the wheel? Then the cheapest bet is the bus. It's also one of the cheaper ways of getting from A to B, with bus fares generally cheaper than train fares. A Round Trip ticket is especially good value.
There are generally two kinds of bus, according to colour code. The blue bus provides services between the major cities, while the orange bus caters for more localised areas. The main bus companies to look out for include AST (www.aziendasicilianatrasporti.it), Interbus (www.etnatrasporti.it), Lumia (www.autolineelumia.it), Salemi (www.autoservizisalemi.it) and SAIS (www.saisautolinee.it).
You can buy tickets in advance of the journey from places such as local ticket vendors, newsagents, and even bars. Make sure you have a valid ticket: the bus will be boarded by ticket inspectors, and if you don't have a valid, date-stamped ticket, you'll be fined.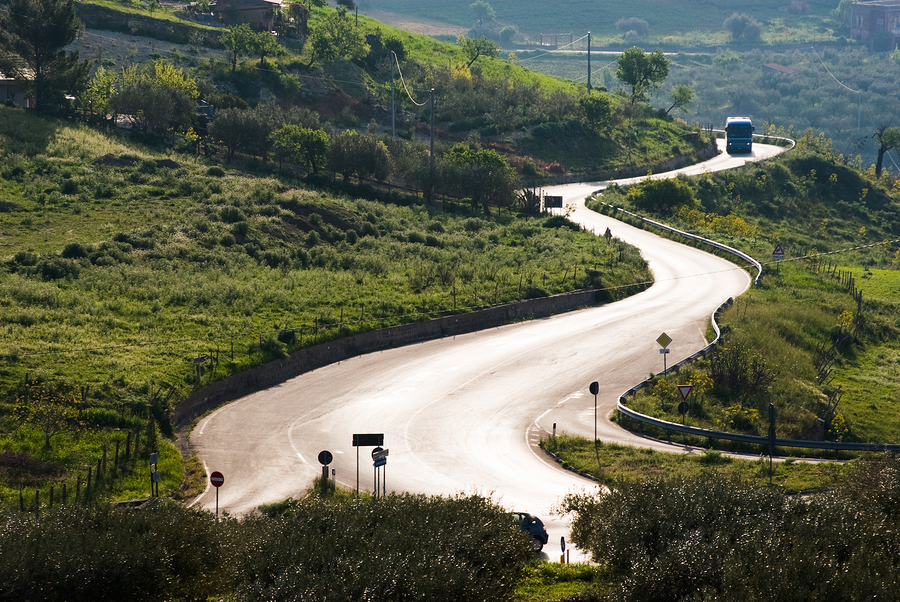 Depending on where you want to go in Sicily, buses can either be a breeze or a bit more of a challenge. Travelling between the major cities and towns is no problem. There are good, direct services to and from locations such as Catania, Syracuse, Palermo and Agrigento. However, in the smaller villages and isolated towns, there aren't so many buses, so if you're coming to Sicily as a visitor, make sure that you can get to where you want to go with ease. It's also worth pointing out that on Sundays, there are fewer services.
TRAINS
Travelling in Sicily by train allows for a more picturesque travelling experience. If you're on a backpacking or round-Italy tour, then the train is likely to be your transport of delight.
Price-wise, it's a good one for kids. Kids between the ages of four and eleven generally get to travel for half the price of an average adult fare. Better still, kids under three get to travel for three. For adults, you can choose between first and second class tickets. A second class ticket is usually around two thirds of the price of a first class ticket.
On the subject of cost, different kinds of train fluctuate in terms of how much you pay. For example, an Inter City train is more convenient in that the journey is more direct with fewer stops. It's also more of a pleasant trip, with modern designs and air conditioning. The drawback is that the price is higher, as a consequence. But if you've got the money, then this is a more convenient way to travel by train.
Before boarding, get your ticket stamped in one of the orange ticket machines at the station to avoid a fine. From there, it's off to see the wonders of Sicily. Keep in mind to look out for the train number on the departure timetable as the final destination might be different from your stop. While you should know that the trains can run late and be slow from time to time (although in Britain, this is the norm for hapless commuters), overall, you'll have a rail-ly good time on your travels.
Here's more on Sicily train times and routes and the official Trenitalia website.
CARS
There may be the usual problems with driving in the cities (traffic jams, parking, one-way systems etc), but if you want to be the master of your own travelling destiny, only the car will do. You're not at the mercy of other people's timetables. You're not left high and dry if the train or bus doesn't turn up. Best of all, you have your own privacy without the risk of somebody's smelly armpit in your face: result!
If you've come to Sicily for a holiday and are seeking a car rental, then there are plenty to choose from. Companies include Avis, Hertz, Europcar and Maggiore, with rental locations in the major towns and cities, as well as airports. Don't drive into the rental agreement blind, though. Go over it with a fine tooth-comb and make sure you understand the key salient points including mileage, tax and, of course, insurance (which you should take out, anyway).
Once you're out on the roads, it's pretty much business as usual. An even mix of motorways (autostrada), state roads (strade statali) and provincial roads (strade provinciali). As with any smaller country roads, watch out for the potholes and potential landslides.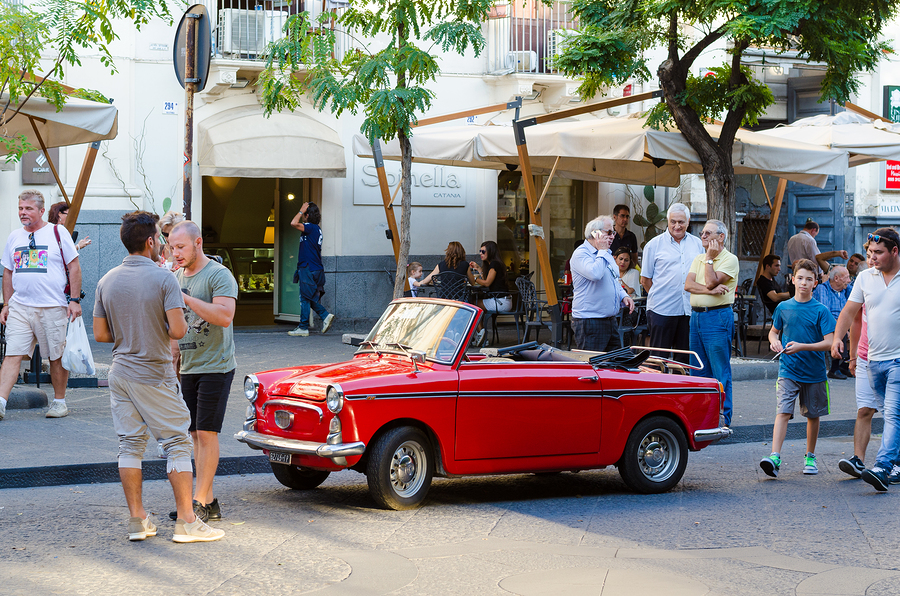 There are two key toll roads: the Messina to Palermo autostrada (which costs 10.10 euros at the toll gate) and the Messina to Catania one (which is cheaper at 3.70 euros). If you're running low on petrol, then don't worry: there are plenty of local stations to choose from. The main ones are usually open all day and night, seven days a week, while the smaller ones offer petrol pumps  all days apart from Sunday, 7am to 7pm (also closing at lunch time).
Car parking rates hover around the 0.50 to 1.00 euro rate per hour, although private and enclosed car parks can charge higher rates. These charges apply from Monday to Saturday from 8am to 1.30pm and from 3.30pm to 8pm.
TAXIS
Perhaps you're in a hurry to get to a specific Sicilian destination. You may have just touched down from your plane landing or possibly, you want to get to your base after a night on the town. In which case, a taxi is a safe bet.
Taxis can be hailed in Sicilian cities, towns and airports, typically at taxi stands around famous monuments. Mind you, stopping a taxi isn't like in the movies when they just stop in the streets for you! We also advise asking your hotel to arrange one in advance if you have to catch a flight in the early morning.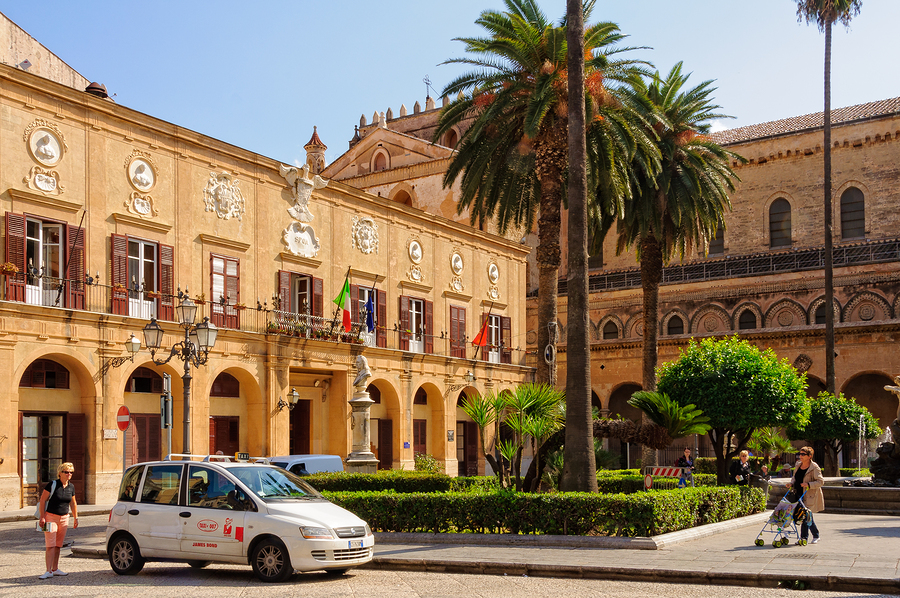 While taxis offer convenience, make sure you have enough money to pay for the fare. Standard rates are fixed for both day and night taxi rides, with most metres commencing at around 3.50 euros, and then increasing from there. Fares go up for late night rides, as well as Sundays and holidays. Typically, there are flat rates from the airport to any Sicilian city center, do keep in mind to ask before heading to your destination. Taxis also charge extra for luggage. 
FERRIES
Taking to the waves of Sicily, you can travel by ferry to locations such as the Aeolian Islands, the Egadi Islands and the Pelagic Islands. There are two principal types of ferry: the car-bearing ferry (traghetti) and the passenger-only Hydrofoil (aliscafi).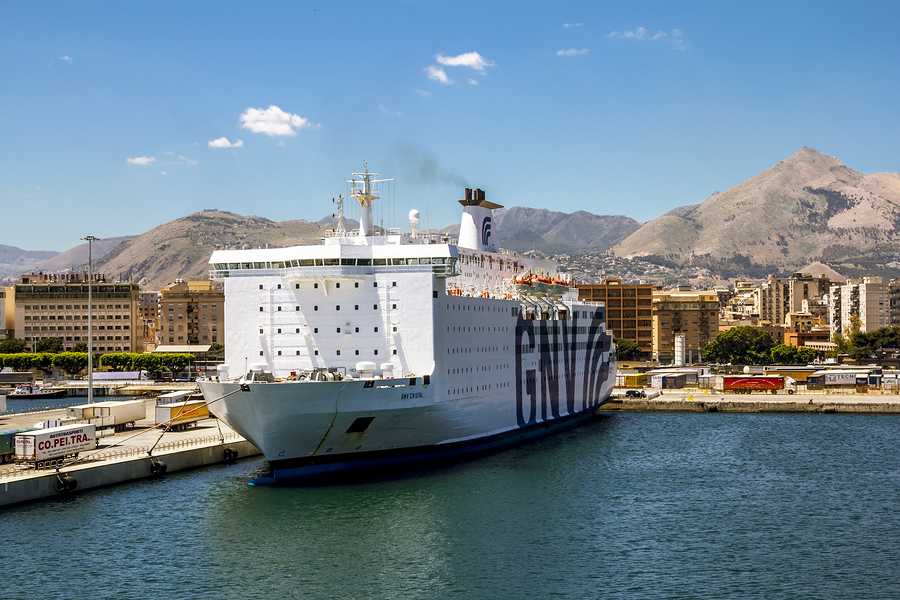 It's a refreshing and exhilarating way of getting around, and in fact, if you're travelling for a long distance, you can rest in an overnight cabin. Failing that, poltrona (the kind of chair that you'd sit in while flying) can also offer you a seat.
Ferry services can be used all year round in Sicily, but bear in mind that there aren't so many in the Winter season, owing to greater risks of adverse weather conditions. If you're travelling when the wind and the rain are making their presence known, then please allow for a longer travelling time.
Take a look at the ferry arrivals and departures right here!