Bologna is a fascinating city. Large enough to never be boring, yet small enough to never feel overwhelming, it sits roughly at the tripoint between Milan, Venice and Florence, but receives only a fraction of the tourists. It gets stereotyped as a city of communists, students and pasta obsessives – which it is – but it's also a dynamic, forward-thinking city with a beautiful historical core and a quality of life that ranks as one of the best in Europe.
In many ways Bologna is a city for everyone: the businessman, the student, the retiree, the foodie, the artist, the scientist, the start-up hipster, the nature lover, the dandy. People come to the city from all over to study and then stay to work and start families.
I often read about the city being dirty, seedy, industrial, hostile, "dark" and lacking the architectural pedigree of other cities in northern and central Italy. To which I say: are you sure we're thinking of the same Bologna? This bright, beautiful city of around 400,000 (including 80,000 students), layered with charming renaissance buildings and porticos disappearing into the hills, is confident and full of surprises. The city is wealthy but not arrogant about it, its culture is diverse and its cuisine is considered one of the best in Italy.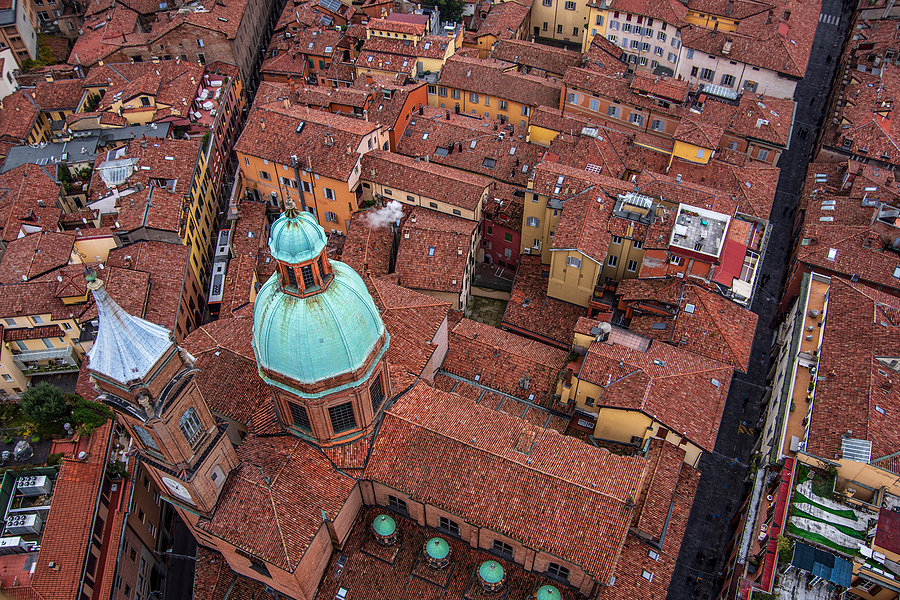 Accommodation
In Bologna, you're either "inside the walls" or "outside the walls". Everything "inside the walls" is the centro storico, while outside sprawl the city's suburbs. There are pros and cons to both. Inside the walls is where the life is. You can comfortably walk or cycle everywhere and you have the beauty of the city to wake up to. On the downside, you will often have less space, less greenery, a lot of noise and probably more cost.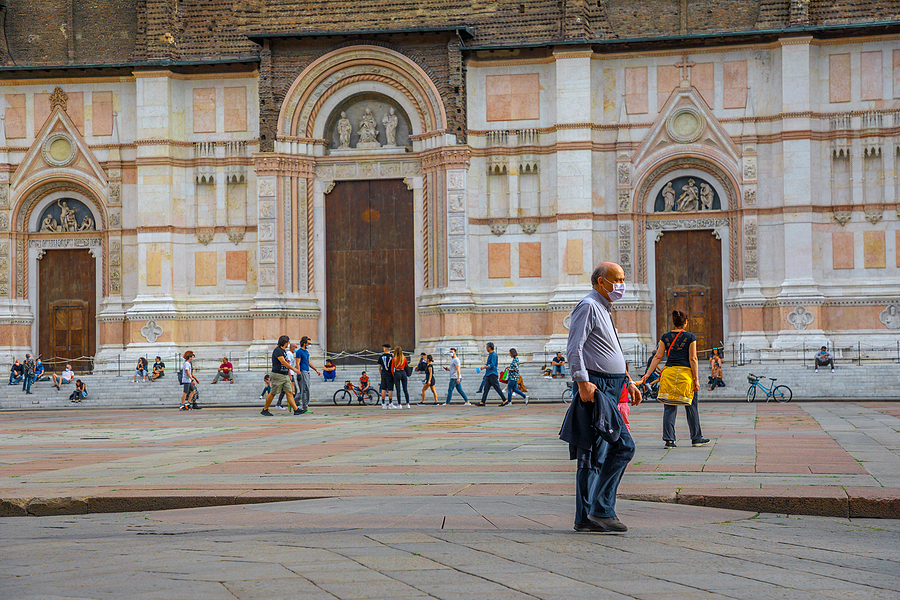 "Outside the walls" is where I live. My Bolognesi friends often joke that I live out in the sticks, but it takes me just 5 minutes by bicycle to reach the walls, and 12 minutes to reach the central piazza. I like the quiet and the parks. I have a view of the hills from my balcony and my local high street has everything I need for day-to-day stuff. I do miss the special feeling of waking up, leaving my house and being within the beautiful, historic streets though.
Generally, the areas north of the train station are the cheapest, while the closer you get to the hills, the nicer and more expensive it becomes. To rent a 2-bedroom apartment of 80sq metres, you are looking at 700 euros per month in cheaper areas and 1300 in more expensive areas. Letting agents will often take one month's rent + VAT as their commission, while many landlords will ask 3 months rent + deposit up front. 
For buying, it's around 190,000 euros in cheaper areas and 250,000 in more expensive ones. You'll also need to include fees for the agency and a notary – so add an extra 10,000 euros to the asking price.
In terms of utilities, set aside 100-150 euros per month for gas and electricity, 20 euros per month for internet, and around 100 euros per year for the garbage tax. Bologna gets very hot in the summer and very cold in the winter. As a result, a good radiator is a must while an air conditioner will depend on your tolerance for heat and how much time you'll spend here in the summer (most Bolognesi leave in August when temperatures reach 40c and above).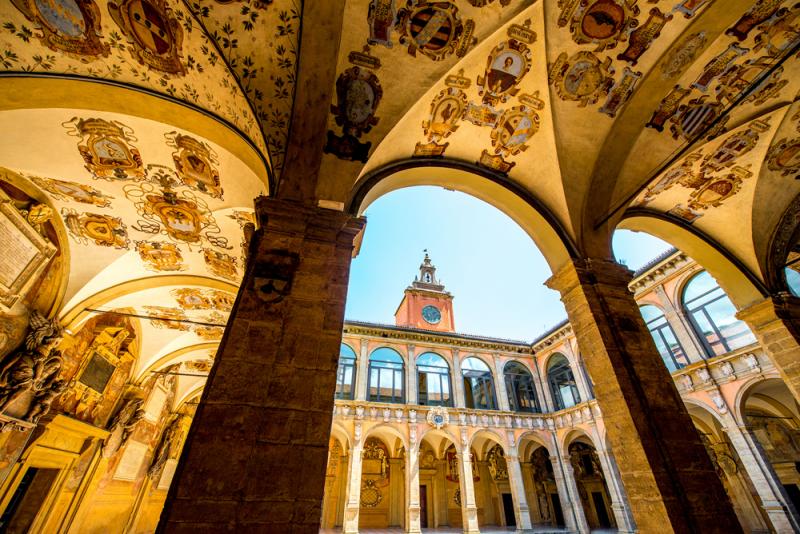 Transport
Bologna is blessed with a huge international airport and an equally huge railway station (that slightly resembles an airport). By train you can be in Rome in two-and-a-quarter hours, Venice in 90 minutes, Milan in one hour, Florence in 40 minutes and Modena and Ferrara in under 30 minutes. Trains can often be incredibly cheap - a single ticket from Bologna to Modena is just 3.85 euros for example.
Bologna is very bicycle friendly, with bike paths filtering through the city and then radiating out to the suburbs. Much of the city centre is pedestrianised or sees very limited car traffic.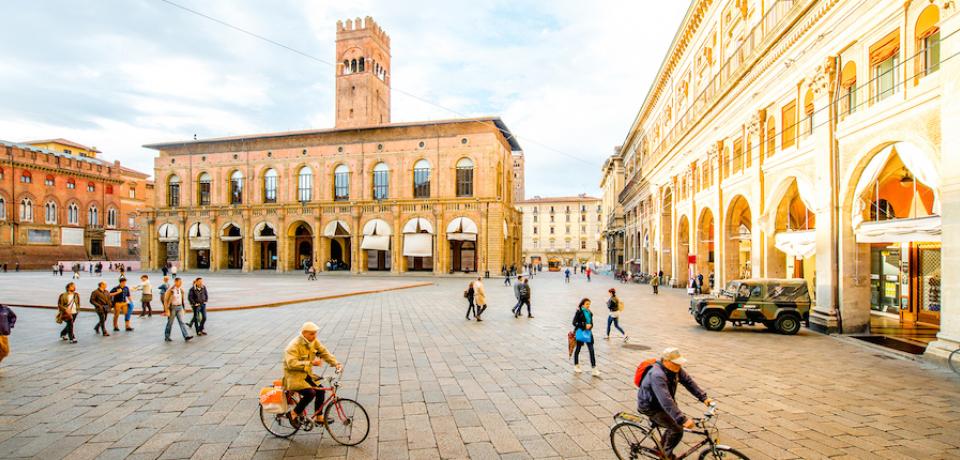 I walk or cycle everywhere within the city, and the only time I feel the need to take public transport is in winter or when visiting a far-flung suburb on the opposite end of the city. A bus ticket costs 1.50-2 euros, or you can buy a city pass that gets you ten rides for 14 euros. A TPER card will set you back 36 euros per month but with it you have unlimited access to Bologna's bus and suburban rail network, which extends into neighbouring towns such as Casalecchio and San Lazzaro. In my opinion, the public transport is extensive and good for commuting, but the bus service is quite limited after 8pm.
You don't need a car to live here, but it's always nice to have a friend with one. The Apennines, for example, are best explored by car.
Food
I had never considered myself a 'light eater' before coming to Italy, but living in Bologna has certainly changed my perception. A typical Bolognese restaurant meal could potentially consist of an appetiser (7-9 euros), a primo (8-10) a secondo (14-18) and a dessert (5-7) – usually finished off with a coffee or grappa. How the locals manage to do this is beyond me, because I'm usually full after the primo. In fact, unless it's a special occasion, I will usually just order a primo or secondo – there's no pressure to go for the whole ensemble.
The appetiser is usually cooked vegetables or some cold cuts, the primo is pasta and the secondo is usually meat. On top of this you will need to include drinks and the mysterious coperto (1-3 euros per person) which usually appears on the bill.
Bologna is of course famous for its tagliatelle al ragu (egregiously known as Spaghetti Bolognese abroad). The Bolognesi have an almost scientific approach to the dish, which will cost you between 8 and 10 euros depending on the place.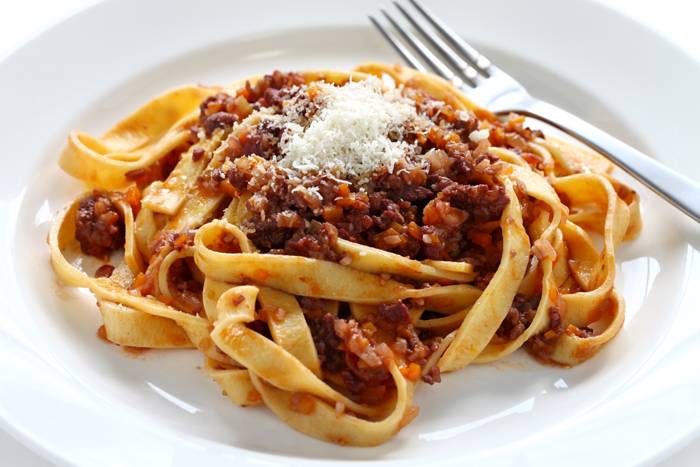 In terms of street food, the Bolognesi love piadine (4-6 euros), which are a kind of flatbread sandwich. They're originally from neighbouring Romagna but are ubiquitous here. More typically Bolognese would be tigelle, which are crunchy, circular sandwiches. You can get three for 5-6 euros.
A vegetarian could potentially live off pasta, pizza and piadinas, but there are some good vegetarian/vegan places. Try Alchemilla on Via Mascarella and Flower Burger on Via Riva di Reno.
Apart from Italian cuisine, the Bolognesi love Greek food, sushi and kebabs, which are all plentiful here. There's some OK Indian places and two truly awful Mexican joints. The current 'thing' in Bologna is bubble tea, with new stores appearing all the time.
An espresso is 1.10, a cappuccino is 1.40 and a gelato with two scoops is 2.50-3 euros. The Bolognesi love aperitivo time; a spritz + buffet is around 10 euros on average, but you can find places that do it for half or double that.
Large supermarkets are present throughout the city and a weekly shop is around 80 euros. Bologna has two main food markets in the city centre – the Quadrilatero and the Mercato delle Erbe – which Bolognesi will religiously patronise. There's also the 'campi aperti' – a rotating list of farmers who bring their produce in from the countryside to sell. There's usually one every day of the week somewhere in the city, and they sometimes include live music, political talks or other activities.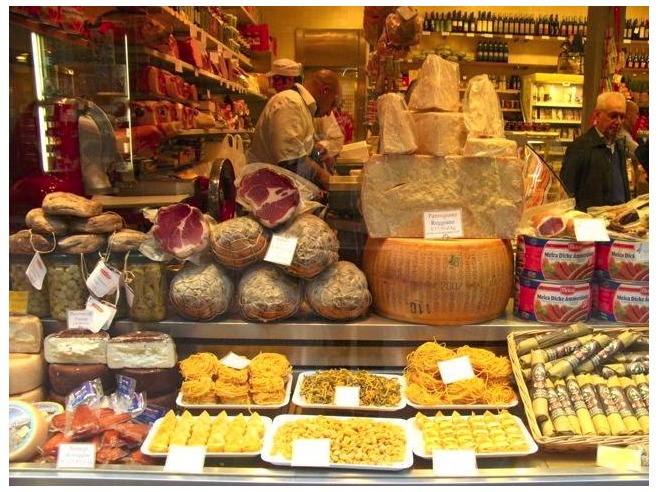 Entertainment
With its huge student population, Bologna is a place where there's always something going on. People here love promoting all their cool events with flyers, so just keep an eye out for notices advertising Latin dance recitals, feminist film screenings or "food and sex" festivals.
One of the things I love most about Bologna is the city's commitment to the promotion of free culture as a social good. Every summer, an open-air film festival is unveiled in the central piazza, showing everything from silent films, Hollywood classics, cult films, documentaries and contemporary releases – all in the original language with Italian subtitles. The festival starts in mid-June, finishes at the end of August and is completely free – just turn up and find a place in the square to sit. Several big-name guests usually make an appearance – last year Jane Campion introduced The Piano, while before that Francis Ford Coppola swung by to introduce Apocalypse Now Redux.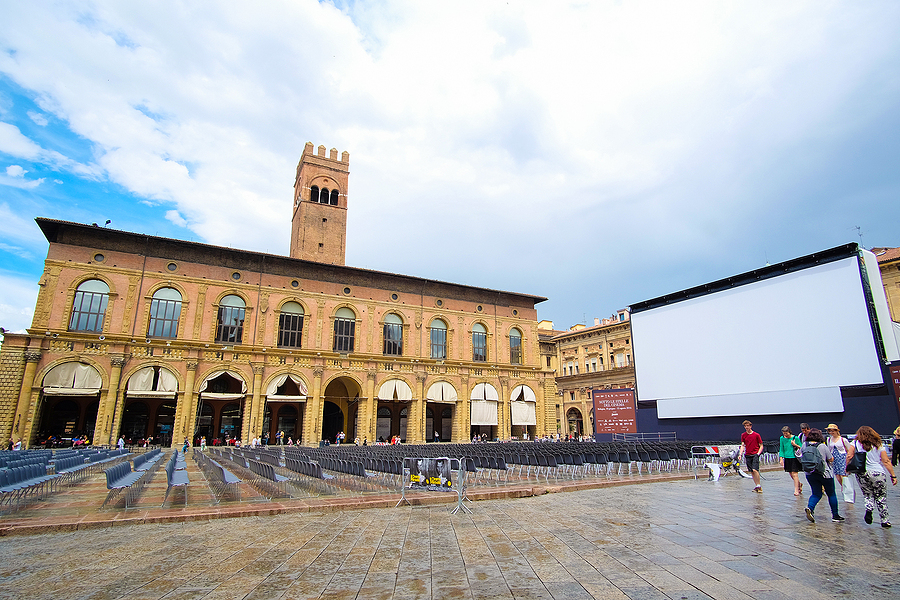 The festival is run by Cineteca, which has a beautiful complex of cinemas in the centro storico with an equally eclectic program of films in the original language with subtitles (a rarity in Italy). It's pretty much my favourite place in the city. Tickets are 5-10 euros depending on the film. 
Bologna is full of theatres and opera houses ranging from the prestigious Teatro Comunale to self-organised performances on makeshift stages in the hills. There's always a sense of buzz and creativity in the city that caters to both the highbrow and the lowbrow.
Public museums in Bologna are around 6 euros entry and close on Monday.
In terms of music, Covo Club pulls in Italian and international indie acts (tickets around 10 euros), while big names play at the Unipol Arena. The Oratorio di Santa Cecilia hosts frequent classical music recitals for free.
Bologna is the most LGBT friendly city in Italy and has a municipally funded LGBT centre called Cassero that puts on concerts and other events.
Other things
Many younger people can hold a conversation in English, but learning Italian is necessary to really appreciate life here (and you'll need it for speaking with public servants). Though no one here is monolingual in Bolognese dialect, there are some dialectical words that have largely replaced Italian in day-to-day life. Dammi il tiro means open the door, il rusco is the bin and la sportina is a plastic bag. You may also hear bazza (bargain), cinno/cinna (little boy/girl) and sócc'mel (it means something akin to 'wow' but its origins are quite vulgar).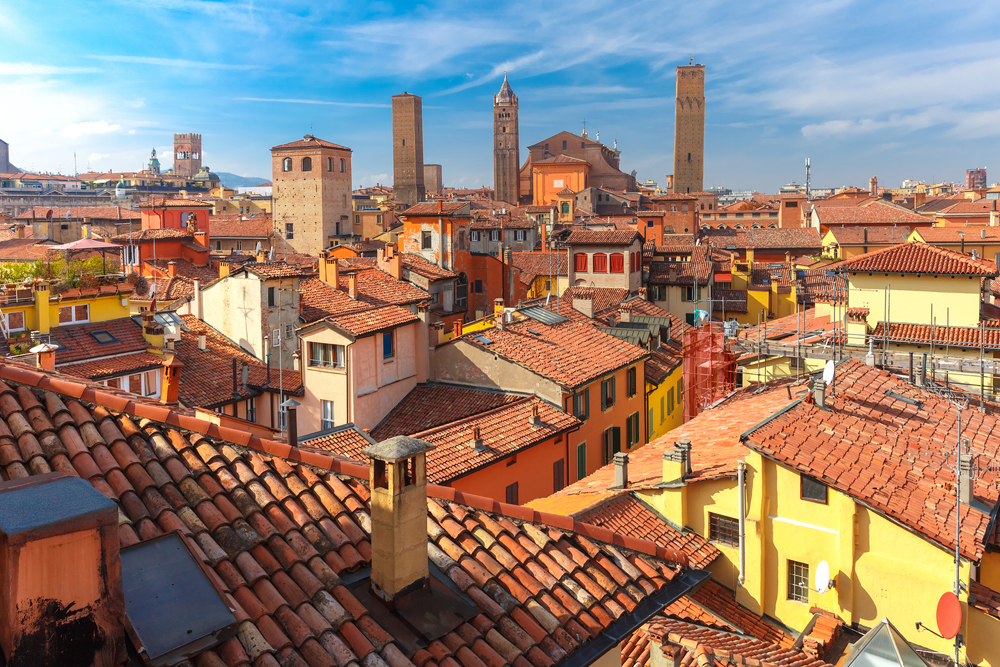 The centro storico can get quite claustrophobic and there's a dearth of green space, but immediately south of the walls lies the Giardini Margherita: a beautiful, sprawling park of lawns, trees and a lake where Bolognesi decamp to on weekends. There are also the omnipresent hills – the Colli Bolognesi – many of which have been patterned into elegant parks with gorgeous views over the city. The presence of the hills, which start just south of the walls, gives Bologna an edge – psychologically – over other Po Valley cities such as Ferrara and Padova which are surrounded by miles of deforested, flat, agricultural land as far as the eye can see. The monotonous landscape sometimes gives me a headache.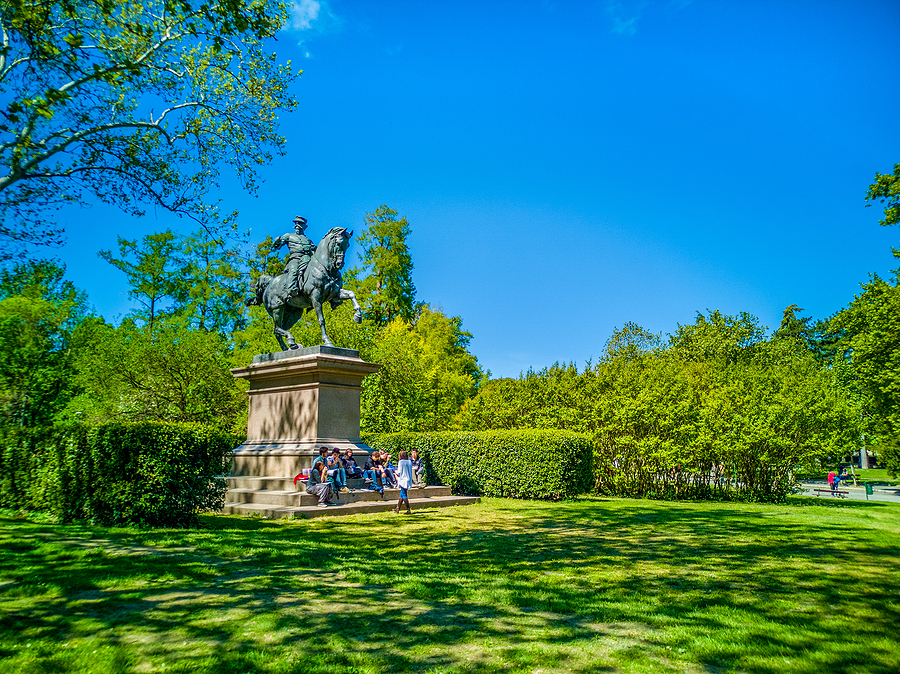 In Bologna, I just need to look up at the hills and I feel a sense of peace.