Bernardo Bertolucci, the Oscar-winning director of "The Last Emperor", widely considered one of the greatest filmmakers in the world, died on Monday at his home in Rome. He was 77.
His work has influenced generations of directors, touched millions of viewers, and sparked cultural debates that have gone well beyond the film industry.
In the 1960s, he became the leading figure of the new Italian cinema, creating an original style at the same time inspired by and free from the poetic feelings and cinema visions of Pier Paolo Pasolini and the modernity and experimentation of Godard. In the 1970s, Bertolucci was the only Italian filmmaker to emerge at a worldwide level with prestigious international productions, through films like "The Conformist," "Last Tango in Paris," and "1900."
The nine Oscar prizes awarded to "The Last Emperor" in 1987, including best director and best movie, cemented his fame and prestige, and showed his ability to combine European auteur cinema with great American productions, as confirmed by subsequent films, including "The Tea in the Desert," "Little Buddha," "Stealing Beauty."
In the last period of his career, Bertolucci returned to concentrate on stories of intimate depth, as in "The Dreamers" and "You and Me."
Parma and the lands of low hills that surround it have been featured in many of his films, from "Before the revolution" (1964) to "The Spider's Stratagem" (1970), from "1900" (1976) to "Tragedy of a Ridiculous Man" (1981), testifying the deep bond that Bernardo Bertolucci always maintained with his native land.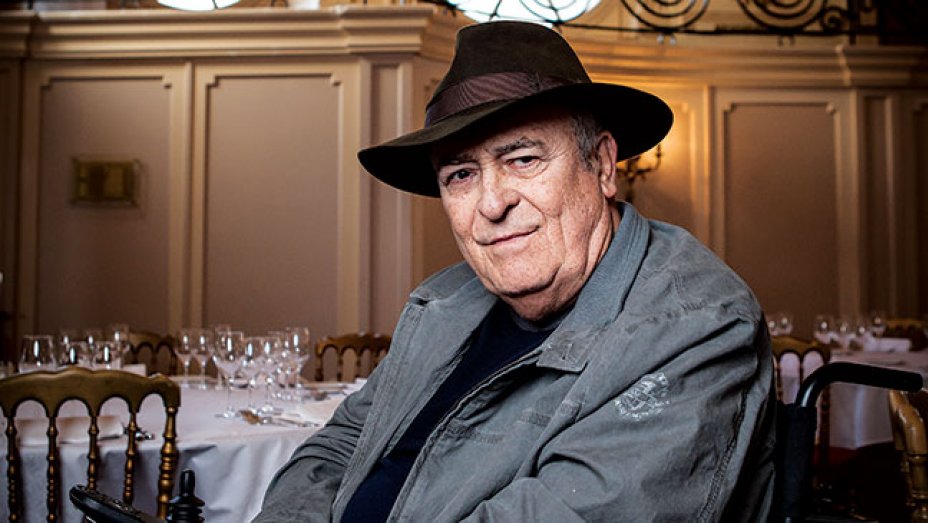 Bertolucci was born into a wealthy family in Parma, Emilia-Romagna, in 1941. His father, Attilio, was a writer and a poet, and Bernardo himself began his artistic endeavors as a poet, winning an award at age 21. Studying in Rome at La Sapienza University, he befriended writer and filmmaker Pasolini and was his assistant during filming of Paolini's first feature "Accattone," in 1961.
Bertolucci's debut film, "The Grim Reaper" (La Commare Secca, 1962), which screened at the Venice Film Festival, was an investigation into the murder of a Roman prostitute.
Bertolucci soon began pursuing a personal idea of cinema, where he explored the contradictions of the human soul, on an existential and political level, how they clash with reality, with the ambition to overcome the limits of his own inspiration and push viewers to ask questions and to question themselves.
"Before the Revolution" (1964) well exemplifies this: it is a reflection on the difficulty of being coherent with one's own 'revolutionary' ideals by recounting the many contradictions of a young, bourgeois Parma man who is torn between rebelling against the marriage imposed by his family (this beginning an incestuous relationship with an aunt from Milan) and betray his social class with political militancy in the Communist party
In 1970, Bertolucci received his first Oscar nomination for the adapted screenplay of "The Conformist," based on a novel by Alberto Moravia. Starring Jean-Louis Trintignant and Stefania Sandrelli, it is the story of a would-be fascist (Trintignant) who, in 1938, is sent from Rome to Paris by Mussolini's secret police to murder his former, anti-fascist college professor. Photographed by Vittorio Storaro, a frequent collaborator of Bertolucci, the film is said to have widely influenced the 1970s 'renaissance' in Hollywood film-making, and the so-called New Hollywood directors of the day, including Steven Spielberg, Martin Scorsese and Francis Ford Coppola.
It was 1972's "Last Tango in Paris" that brought Bertolucci international fame, accompanied by much controversy. Starring Marlon Brando and Maria Schneider, it tells the story of a recently widowed American (Brando) and a young Parisian woman (Schneider) who begin an anonymous sexual relationship after meeting at an apartment in Paris they were both interested in renting. The film's raw portrayal of sexual violence and emotional turmoil sparked controversy,especially for its anal rape scene in which butter is used as a lubricant. Many years later, Schneider said that the scene was not in the script, that she was told about it just before filming, and that she felt forced to it. She also said, "I felt humiliated and to be honest, I felt a little raped, both by Marlon and by Bertolucci."
Bertolucci said the scene was in the script, although the use of butter was decided at the last moment and that he and Brando did not say anything to Schneider to elicit a more realistic response.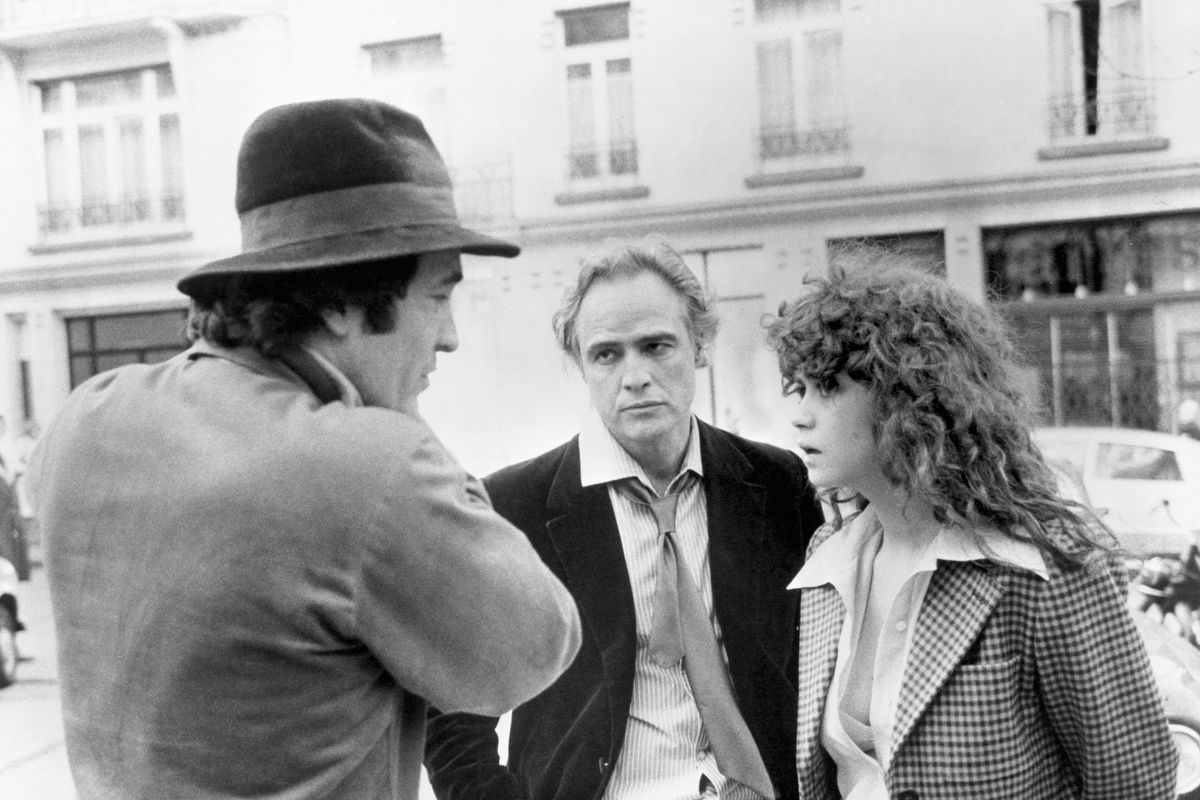 After the film's release, criminal proceedings were brought in Italy against the film for "esasperato pansessualismo fine a se stesso"("aggravated, gratuitous pansexualism"). The Court of Appeal ordered that the film be seized by the censorship commission and that all copies be destroyed. Bertolucci was accused of obscenity, which caused him to lose his civil rights for five years.
Bertolucci said that the success of "Last Tango in Paris" allowed him to then work on a movie that had probably been in his head even before "Last Tango" itself. "1900," released in the U.S. in 1977, was "the last ideological movie," he said in an interview with La Repubblica newspaper. He said it was "set in the land where I moved my first steps, where my grandfathers, who were farmers, lived, that mosquito-infested territory that is the Po Valley between Parma, Mantua and Piacenza."
With an international ensemble cast including Robert De Niro, Gérard Depardieu, Stefania Sandrelli, Donald Sutherland, and Burt Lancaster, the film, which is 317 minutes long, chronicles the lives and friendship of two men, a land owner (De Niro) and a peasant (Depardieu), as they witness and participate in the political conflicts between fascism and communism that took place in Italy in the first half of the 20th century.
Later came major international productions, such as "The Last Emperor," filmed in China, the story of the child who was China's final imperial ruler, Pu Xi, just before the Maoist revolution arrived. The film won all nine categories for which it had been nominated at the 1987 Academy Awards.
In 1996, "Stealing Beauty," his first film shot and set in Italy in 15 years, starring Liv Tyler and Jeremy Irons, was released. His last film, "Me and You" (2012), was a coming-of-age drama which he directed while in a wheelchair, due to several surgeries he had undergone. It was shot in a basement in Rome's Trastevere and was his first Italian-language film in 23 years.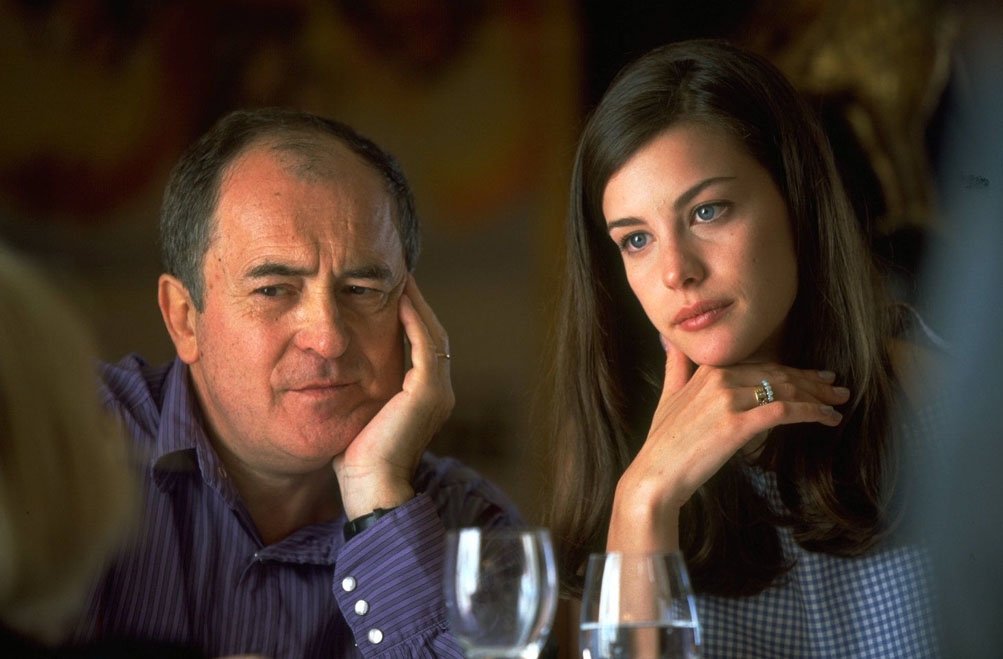 Among the awards he received are the Cannes Film Festival's Honorary Palme d'Or for lifetime achievement, in 2011, and the Venice Film Festival's Honorary Golden Lion, in 2007. He presided over the Venice jury twice, in 1983 and 2013, and over the Cannes jury in 1990.