If you spend any time in the "Italy travel inspiration" sphere of social media, you've probably seen the posts: Picture-perfect, globetrotting parents carting their cooperative little ones to the most photogenic places around Italy, everyone with a spring in their step and a gelato cone in hand.
If you're a parent of young children — or, hey, even of obstinate teenagers — you know that's the stuff of well-filtered fantasy. Twenty-four-hour-a-day travel with kids is about as relaxing and Instagram-friendly as it sounds.
You love your crew, of course, and want quality time and beautiful experiences together. You want your kids to grow and make memories. But you also want real "recharge" moments, or a day off to do as you please: Time alone with Titian in Rome's Galleria Borghese. The guilt-free extra glass of wine. The best seats in the house at a romantic dinner with your partner. 
If only you could tote your favorite babysitter from home along on vacation, right? But they don't know the local language and customs. Plus, covering their airfare and lodging? Forget it, you think. You've already been tightening the belt after what you spent on the family tickets.
But what if there were someone knowledgeable, affordable, and already on the ground who could free you up for a few hours or a few days on your trip — while expertly keeping your kids engaged? Good news: There are actually plenty of fully-vetted "someones", available through top-tier international childcare service TripSitta, the perfect solution to your family's needs.
Origins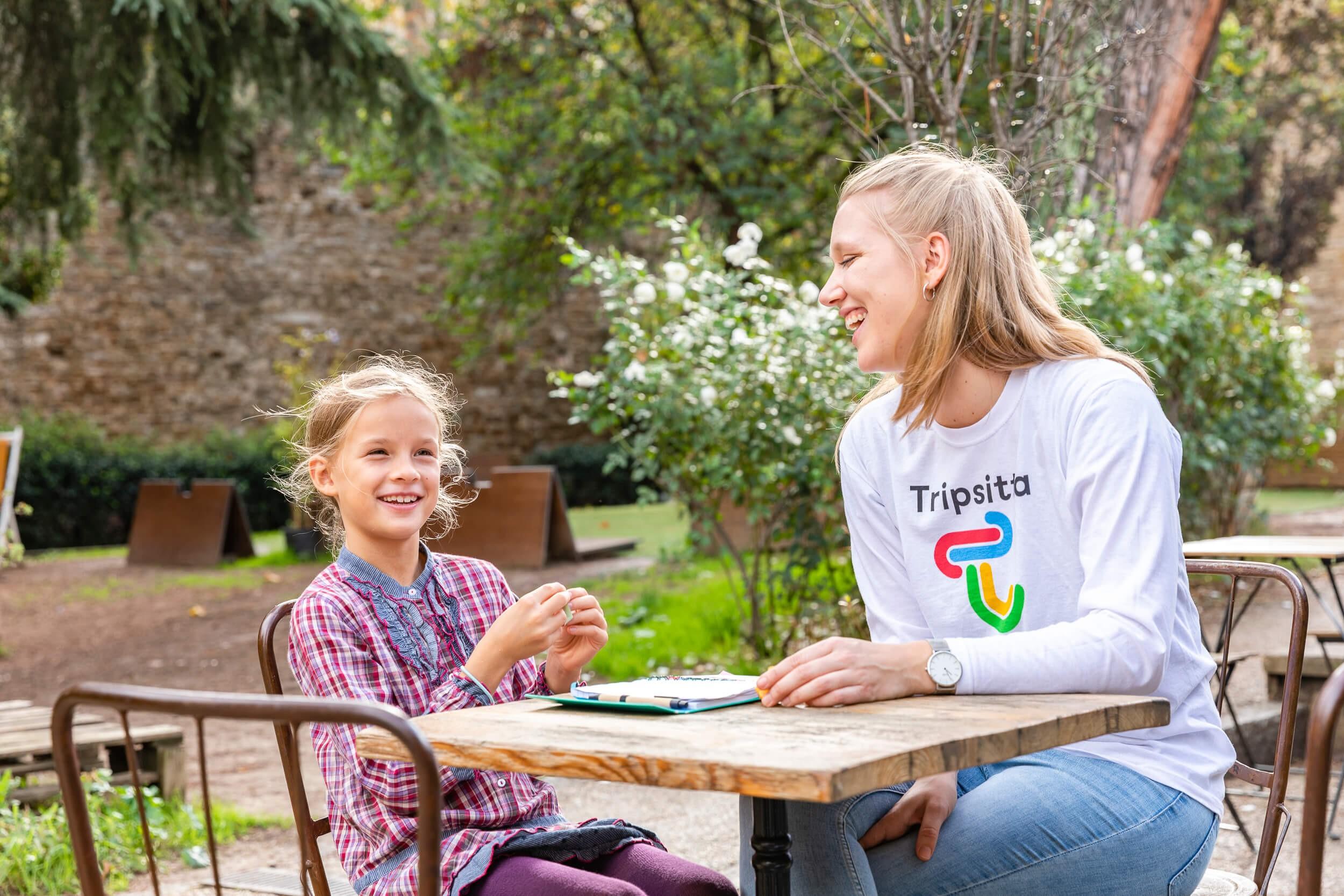 Though TripSitta offers childcare services at major cultural destinations around Europe, it's specialized in Italy, where the company has its roots. Founder Emmy Yoshida launched the business in 2016, first under the name International Babysitters. The idea grew out of her inaugural trip to Florence and Tuscany as a single mother with her young son. While there were Florentine activities that piqued her son's interest, his attention span was naturally limited when it came time for the more adult-oriented items on the itinerary.  "I wanted to enjoy places like the Uffizi," Emmy shares. "He was keen to get back to our accommodation and, like most small kids, not interested in spending hours walking around a gallery!" 
Finding it challenging to reconcile her son's needs with her own desire to make the most of their trip, Emmy wished for a reliable childcare service, but didn't know where to turn.   
As the saying goes, necessity is the mother of invention — and  Emmy's a mother who knew what had to be invented.
The next steps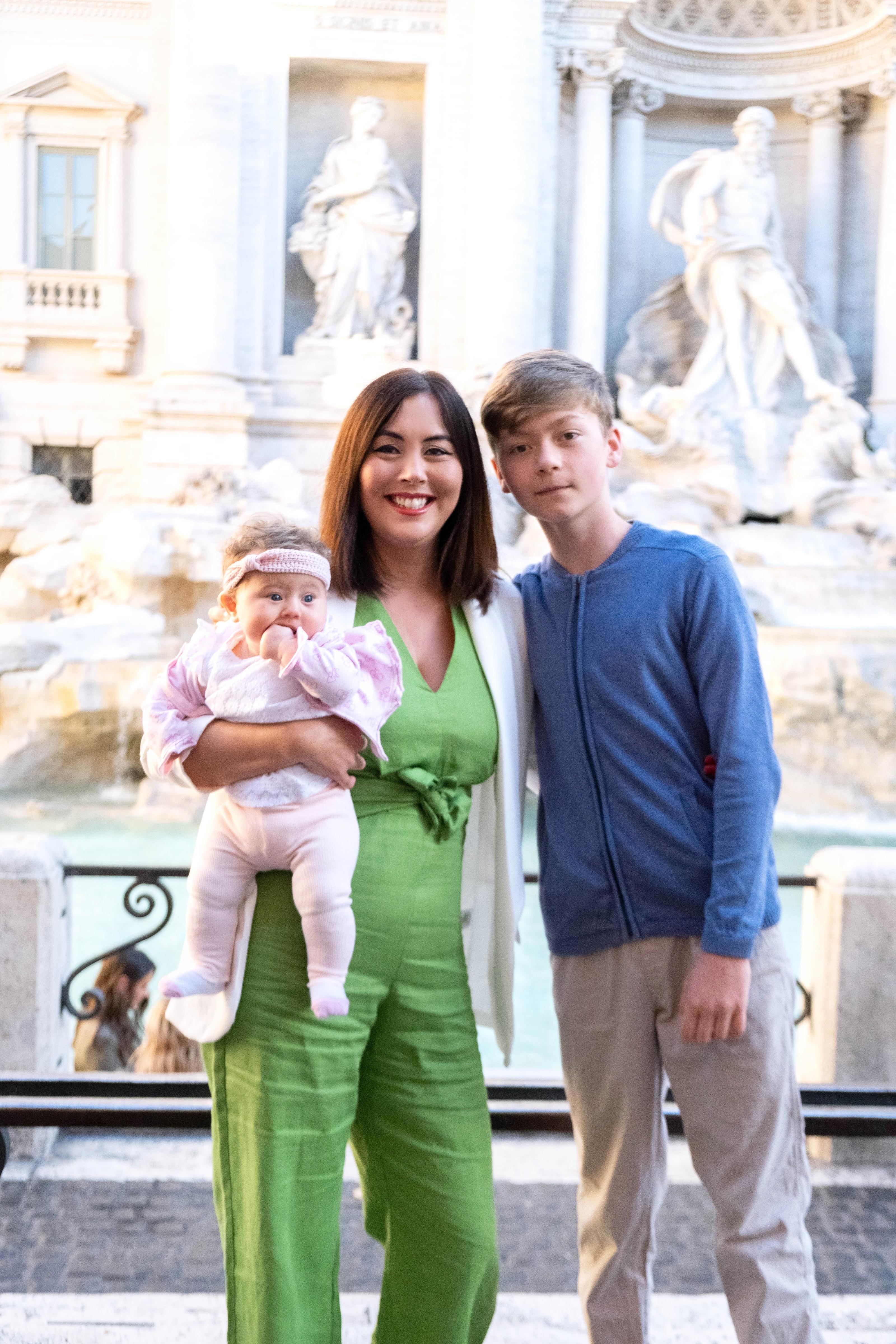 Despite the childcare challenges in Florence, Emmy fell in love with the city on her trip (in fact, a few years later, she'd go on to name her daughter after the Renaissance city). Eventually, Emmy and her son made a full-time move, immediately plugging into the community and getting him enrolled in school, which expanded her network of local contacts. Emmy began meeting, interviewing and developing trusting relationships with talented, often multilingual childcare providers, some of whom she met through their caretaking of her son. It soon became clear her built-from-the-ground-up database of warm, knowledgeable nannies could fill an important gap in the city.  
After International Babysitters had picked up considerable steam with travelers, international residents, and individual childcare workers in Florence, Emmy knew she had tapped into a much larger need. The company grew into TripSitta, a revolutionary holiday nanny service that's modernizing travel childcare and offering exceptional service all over Europe. Languages spoken among the families and nannies include English, Italian, Spanish, German, French, Arabic and more.
What TripSitta now offers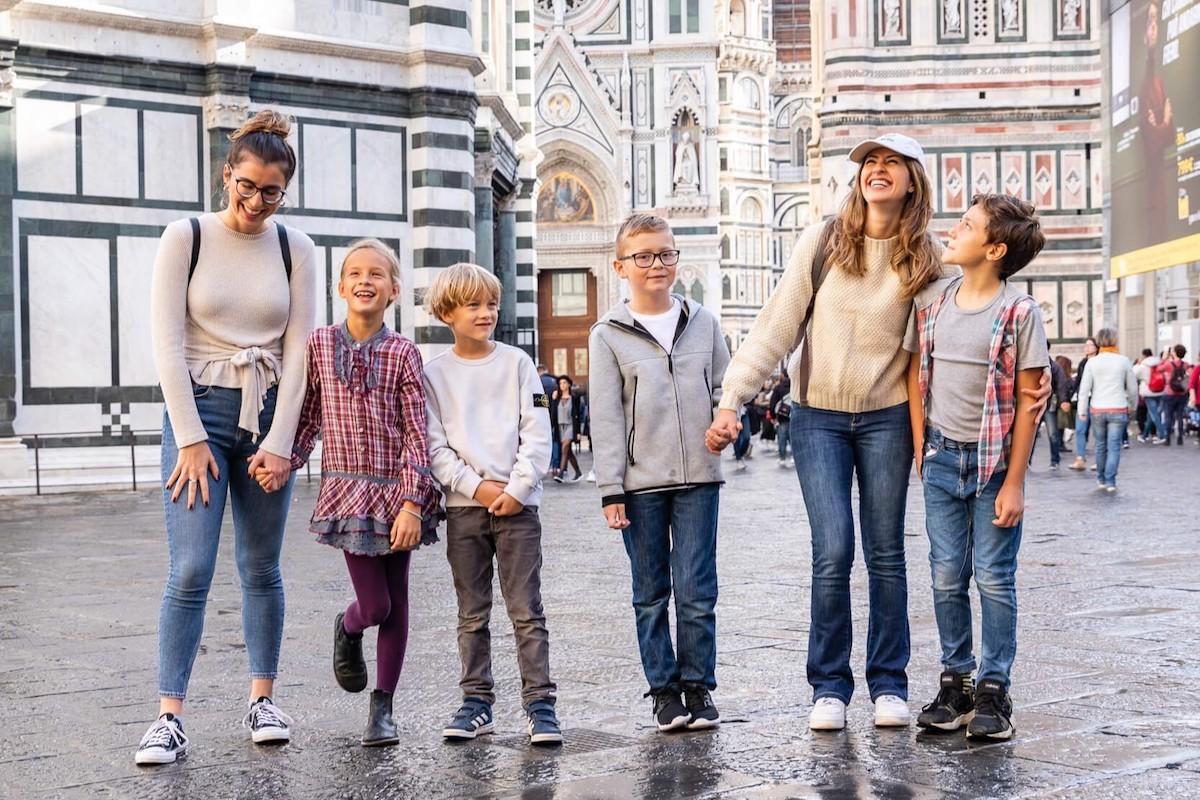 Linguistic comprehension and basic safety are the bare minimum when it comes to childcare. TripSitta goes far and above that, prioritizing cultural stimulation and fun activities for its discerning clientele. Quash any concerns you may have about your kids twiddling their thumbs while traveling: When Emmy and the TripSitta team are deciding whether to bring a potential sitter or nanny on board, they evaluate not only the candidate's professionalism and experience, but also their unique skills, talents and interests. Painters and DIYers frequently appear in the lineup; science fiends are on hand for parents of miniature Galileos and Leonardos. Once a candidate is added to TripSitta's high-caliber directory, parents can browse all sitters listed to find the perfect match for their child's interests and personality. The service "allows parents complete control over their travel childcare — they can search and choose their favorite nanny easily and quickly," Emmy says, stressing that "we want them to have peace of mind, always, that their children are safe, happy and having fun!"
And the amount of time the little ones spend having fun with someone outside the family is really up to you. Varying levels of commitment from sitters are available: Whether you need a last-minute savior for a one-off parents' night out, a full-time nanny to join you for the whole adventure, or anything in between, TripSitta can tailor something to your needs.
Your family Italian trip may not look like the Instagram-influencer fantasy — but with TripSitta helping you out, it'll be something even better, with memories that'll last longer than anything on your feed. 
Get in touch