When it comes to picking a place to live and love, you are spoilt with choice in beautiful Italy. With a landscape boasting everything a nature lover could want, along with plentiful hill-top villages and buzzing bigger cities it can be hard to know what to choose. Sandwiched between the Apennines to the west and Adriatic Sea to the east, Le Marche has often been on our personal radar for interesting places to call home for its proximity to sea, sun and countryside.
Why Le Marche you ask?
With tourism ever increasing in Italy's popular regions of Tuscany and Umbria, Le Marche remains relatively unscathed by mass visitors overwhelming its towns. It is a place to relax, unwind and truly escape the hustle-and-bustle of everyday life in a place that is home to culture, castles, hill-top villages, beaches, countryside and a slower pace of life. Quite frankly, there is something for everyone here. Nature lovers will greatly enjoy the well-marked hiking paths snaking through the breath-taking Sibillini mountains, and for those who prefer a more gastronomic excursion they won't be disappointed.
Wine aficionados will revel in the 12 DOC and 2 DOCG wines produced in Le Marche's vineyards, the best known of these wines is the Verdicchio dei Castelli di Jesi, an outstanding white wine from the province of Ancona.
The food is equally as impressive from land to sea, you can enjoy fish stews along the coastline or bite into the drool-inducing olive ascolane, crispy fried stuffed olives.
We especially loved a classic baked pasta dish that resembles lasagna, vincisgrassi, that uses a pasta sauce recipe that dating back to 1784 found in Il Cuoco Maceratese (The Chef from Macerata) by Antonio Nebbia.
Ciao Dawn, can you tell us what brought you and Michael to Italy in the first place?  Of course, I have to ask the "how did you fall in love question."
Maybe a mid-life crisis, but we wanted to push the boundaries in middle age, we were ready for another adventure. We wanted to find a place we could call home, enjoy long, hot summers and immerse ourselves in another culture.
We had previously explored Portugal, France and Spain and lived in the US for a few years. We had wonderful adventures but in each place we always thought there was something missing.
We visited Florence on a business trip in 2001 and immediately felt embraced by the passion, culture and history of Italy. A few weeks later Michael met up with a business associate whose wife was born in Le Marche. He suggested we go and take a look. I liked the idea of visiting a region of Italy we had never heard of and hoped it was off the tourist trap.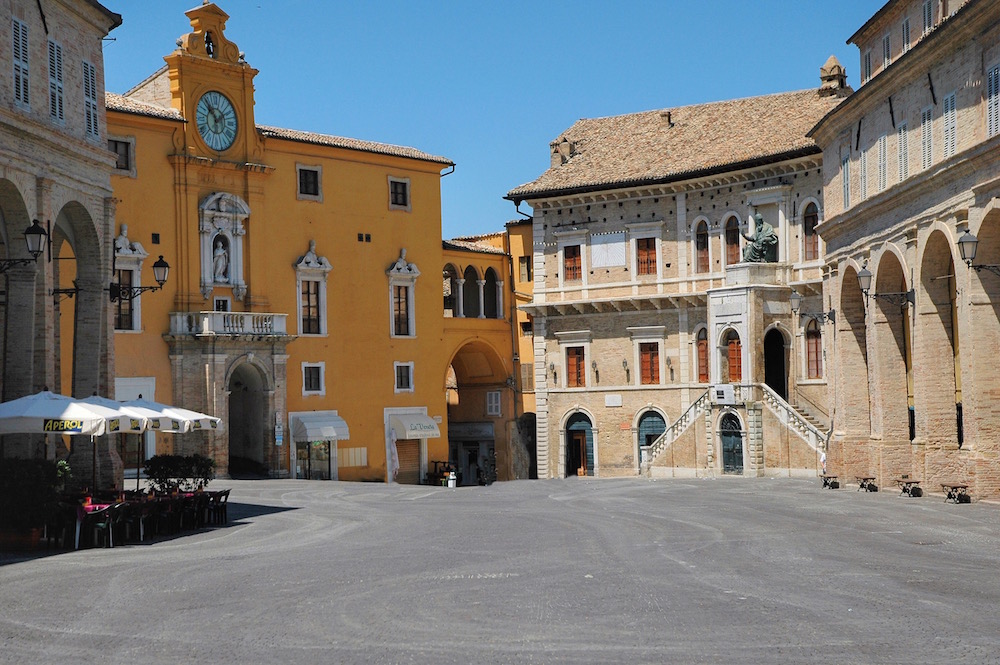 What is it about Le Marche that makes it a better destination for you than other places around Italy?
For me it really was love at first sight, a lightning bolt, that special feeling when you know something is right. The rolling hills dotted with vineyards and olive groves. The medieval hill top towns above the sparkling waters of the Adriatic Sea and up to the Sibillini mountains. The local people were friendly and inquisitive and don't get me started on the food and wine!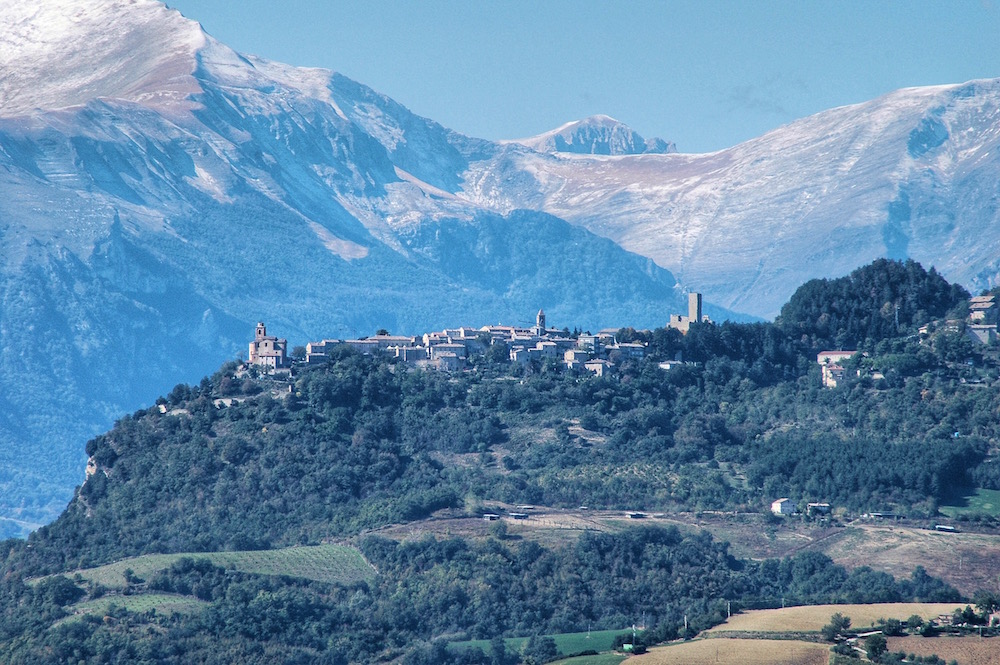 Can you share with us how you started your business?
Our initial plan was to buy, restore and sell houses for owners wanting a holiday home in Italy.  We had restored numerous properties in England and I am an interior designer.  I was so excited to work with all the materials in Italy and the famous artisans I had been researching.  We started talking to people who already owned a holiday home in Italy.  They complained about the work they had to do when they were supposedly on holiday and relaxing. The grass needed cutting, the boiler wasn't working, the pool was green. Most of them didn't know where to buy things or get things repaired. Often their dream home became stressful, a worry when they were away and hard work when they were there. Our vision was for people to fall in love with everything we loved about Le Marche. To arrive, relax and enjoy their time in this unique place, stress free!
We heard about a five-day conference in San Francisco on the advantages of fractional ownership over whole ownership. We flew over the following month and by day three we knew this was an exciting option. Appassionata was born!
How was it finagling Italy's red tape as two foreigners? How did you both overcome the hurdles. Wine, plenty of cappuccinos-- or both?
Definitely lots of wine! The Italian bureaucracy is a roller coaster of hand waving, forms and stamps. It's important to be patient, have a sense of humour and make friends with the right people!
How is it working as a couple together on this? Do you have any advice for expats looking to do the same and not create too much tension in the relationship?
Luckily Michael and I have very different skills, so there isn't too much room for disagreements! Michael is the left brain logical one. He's brilliant with numbers, project management, planning and technology. I am the right brain, arty one. Nothing makes me happier than seeing an abandoned farmhouse or medieval townhouse coming back to life. I can visualize the property finished when there's no roof and only three walls. Paint colours, venetian plaster, beds and lamps swirl around in my head!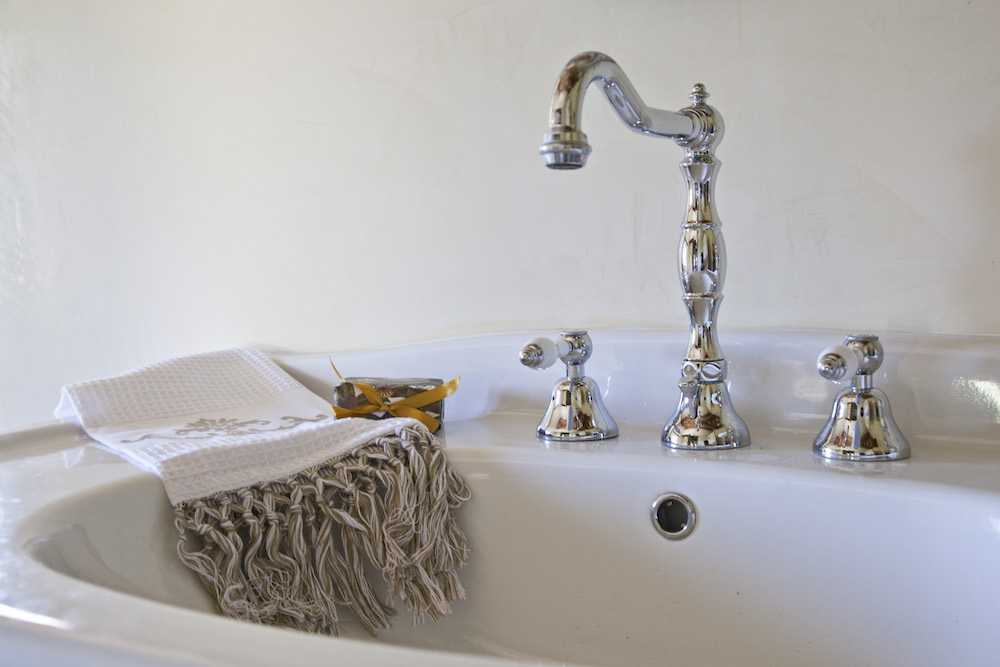 How exactly does fractional ownership work?
Fractional ownership is a method of property purchase involving several buyers. Each owner holds an equal part of the title. It permits purchasers to have a stake in an asset without having to pay for the entire property and associated maintenance expenses. These costs are divided equally among the owners.
Equity and Investment Value.
With fractional ownership, the buyer owns a partial equity (shared with the other buyers) in a valuable asset without putting up the cash to purchase the entire asset outright. If the value of the property appreciates, the value of the purchaser's equity also appreciates.
Our fractional ownership model is a very simple and transparent way to buy a share in a luxury holiday home.
Each house is divided into ten shares and each owner buys a five-week share. Every Appassionata property is owned by a non-trading, UK registered, limited-liability company which has been established to exclusively operate the property on behalf of its owners. There are no addition purchase fees, Appassionata have done all the boring legal paperwork.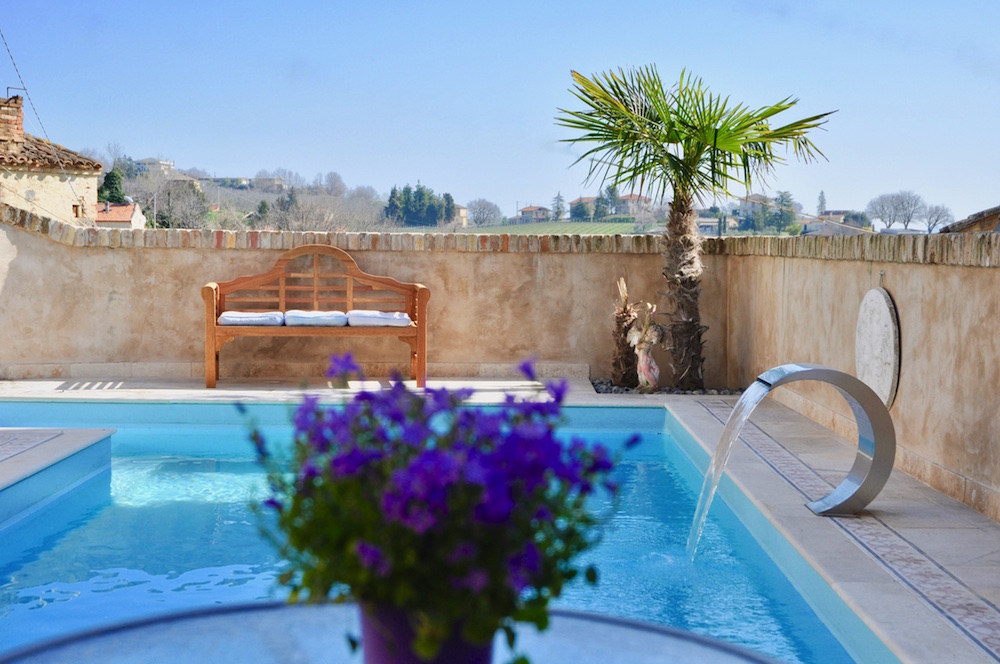 [Outdoor space at one of Appassionata's homes]
How has it evolved since you first began?
I can't pretend it wasn't an uphill struggle. Very few people had heard about fractional ownership, especially in Italy.
We launched in 2009, just before the financial crash! We were worried and thought our timing of selling shares in luxurious properties couldn't have been worse!  Strangely, it worked in our favour. There were lots of people who wanted to invest in a holiday home but didn't want the risk of investing in whole ownership.  Our first few buyers were all from the UK and loved the idea of buying five exclusive weeks each year.
A couple of families had previously owned holiday homes outright and then sold them. They soon realised they never had sufficient time to make use of their property and it often stood empty for months. They loved the idea of buying five weeks and having our management company taking care of everything.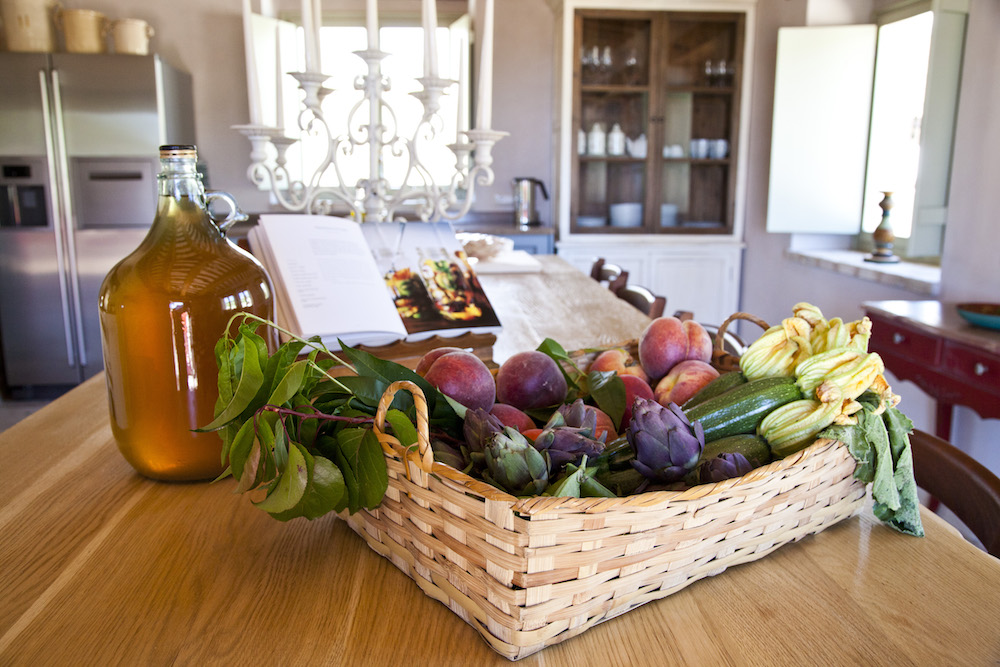 [Freshly delivered fruit and vegetables to Casa Leopardi]
Tell us about the diversity in the range of properties Appassionata offers and some of the unique details and style each of the properties have?
We take great care in choosing our properties and location is crucial. Sea and mountain views are important to our buyers. Being in walking distance to shops, bars and restaurant is also on our tick box.
Our first two properties were farmhouses on the outskirts of Montefiore dell 'Aso. These two houses sold through pretty quickly, but we were also getting asked about town houses. Some of our buyers wanted to really immerse themselves in the Italian lifestyle and experience everyday life in the heart of a small town.
So, we went on to restore two town houses, one in the medieval town of Petritoli, with a spectacular roof terrace and a turret wall in the dining room. Our latest property, Il Riposo, is situated in the medieval borgo of Patrignone. Famous as an artist colony in the 15th century this village is steeped in history. This four-bedroom property dates back to the 12th century and was an absolute joy to restore. We were also lucky enough to get permission for a swimming pool, very unusual in a medieval town.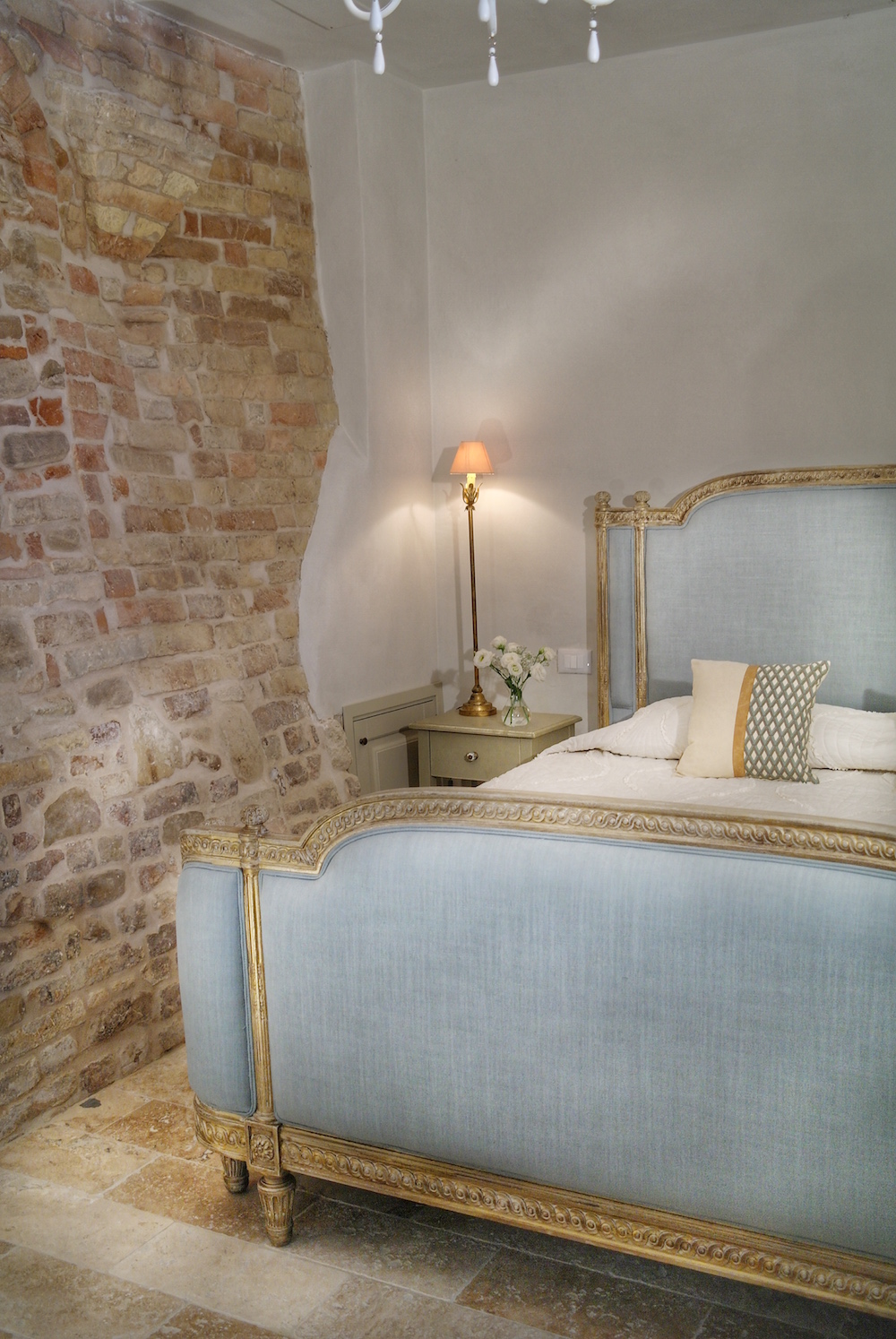 [Bedroom in Il Riposo]
For prospective buyers, what does a typical discovery visit look like?
From afar, it is difficult to fully appreciate the unique landscape, tranquility, and natural beauty of Le Marche. It's not easy to capture the true essence of a place with images and words. The best way to truly get a feel for the property and this wonderful region of Italy is to come and visit us. It is really important we meet each owner and share our passion.
We never do a hard sell, that's not our style. Each discovery trip is tailored to the person's requirements. 
We always give a tour of the area and the property they are interested in. Where possible we like clients to stay in their chosen property to really get a feel and have a good poke around.  We all meet up for lunch or dinner during their stay and answer any questions they may have. Many of our owners have become good friends over the years, and it's lovely to welcome them back each year, exchanging news over a glass of prosecco or meeting on the beach for a leisurely lunch. We are not a faceless business, our owners become part of the Appassionata family.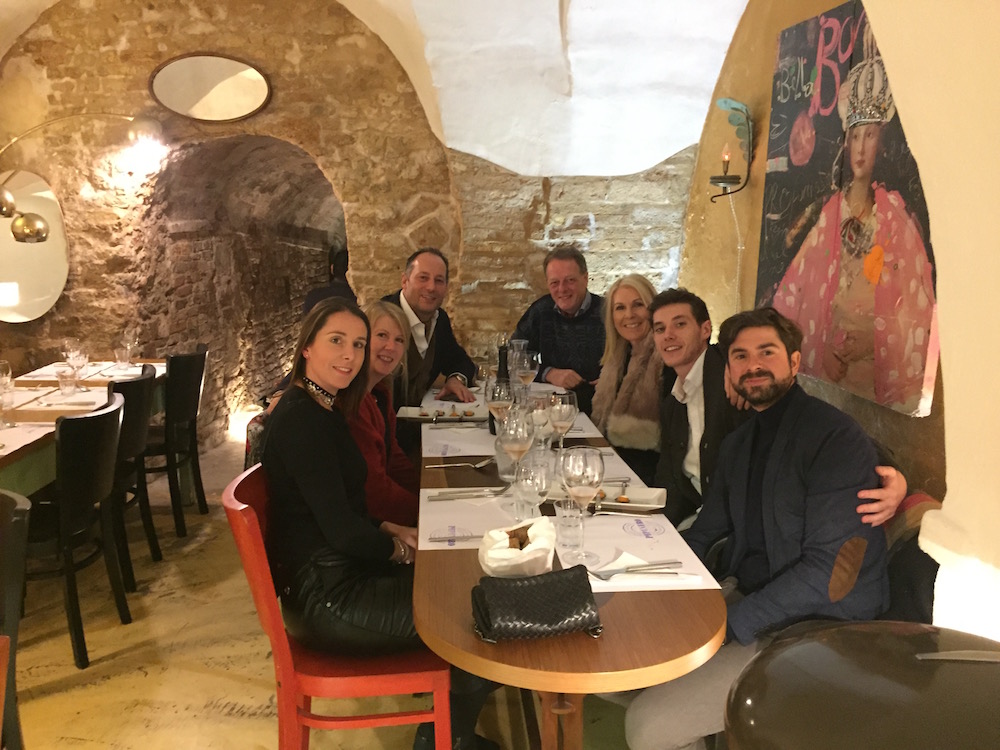 I know you personally hand-pick what goes into each property, how do you go about searching for the most unique antique for a room or go about hiring a contractor to best fit your needs?
It takes as long as it takes! I will literally spend weeks looking for that perfect piece, it's all in the detail. It involves a lot of driving around and keeping up to date with all the local antique markets. We also have a few antique shops close by and I am a regular customer.  I am never happier than rummaging through rooms full of antique furniture, Murano glass chandeliers and those pieces you just have to buy but don't really need…. until the next property!
We have been extremely lucky with our contractors and use the same team for all of our properties. They understand the high standard we want, and we understand that if we want something ready by May, we tell them it has to be ready in January! I learnt this very valuable lesson on our first project!! On occasions, we have had as many as 30 contractors on site, this takes some managing. It's important to keep everyone focused, happy and on schedule!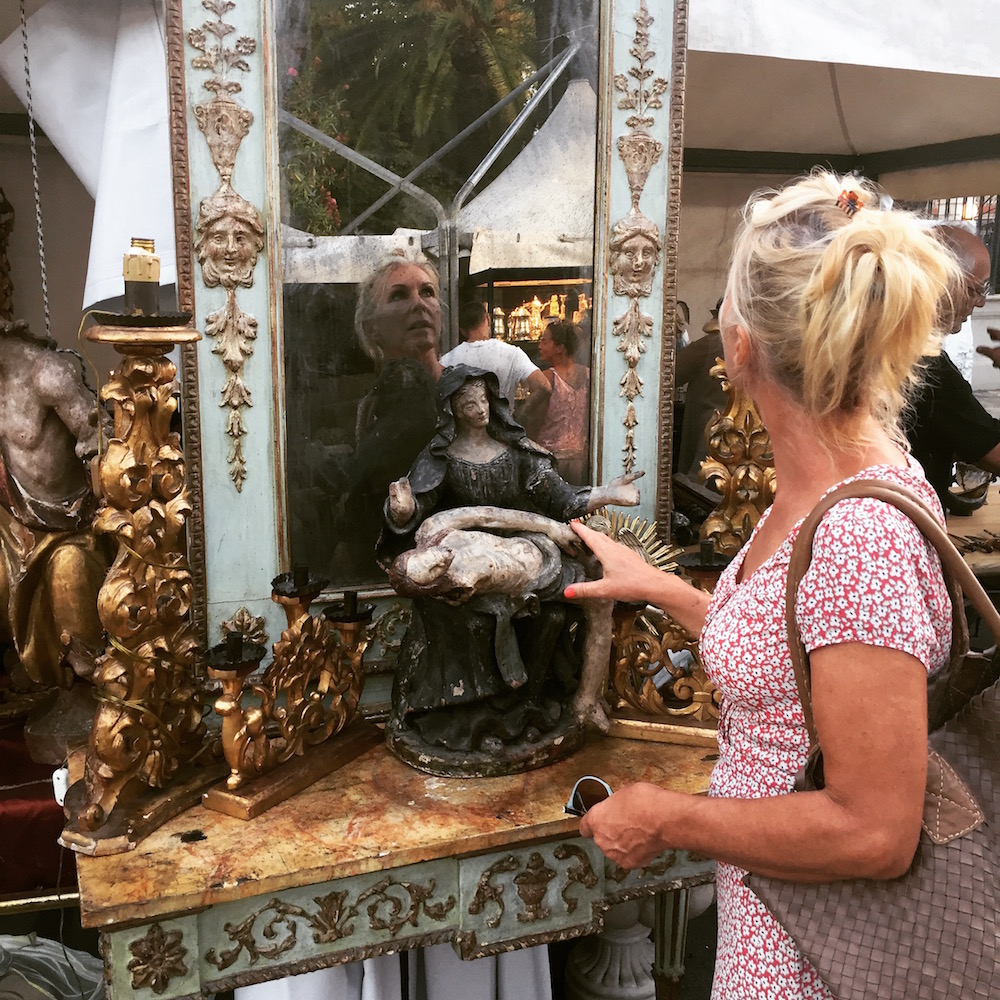 Our readers would love to know about some of the International owners, can you share a little bit about their background and what they were looking for when they found you?
It's wonderful how Appassionata has evolved over the past few years.  We have a lovely eclectic mix of nationalities and backgrounds. We now have owners from the US, France, Holland, UK, Australia, Brazil, South Africa, Dubai and China. The common theme is obviously a great love of Italy and its culture.  Our owners are always telling us how easy it is to switch off on arrival in Le Marche.  Owners like the feeling of stepping back in time and slowing down. They enjoy the pace of life, strolling along the cobbled streets where the locals welcome them back with a warm smile. They enjoy inviting family and friends over to share in their lifestyle purchase. Over the years' owners have celebrated many milestones here, special birthdays, anniversaries and even a marriage proposal. Our vision was to share our love of Le Marche with others, it's wonderful to watch our owners share it too.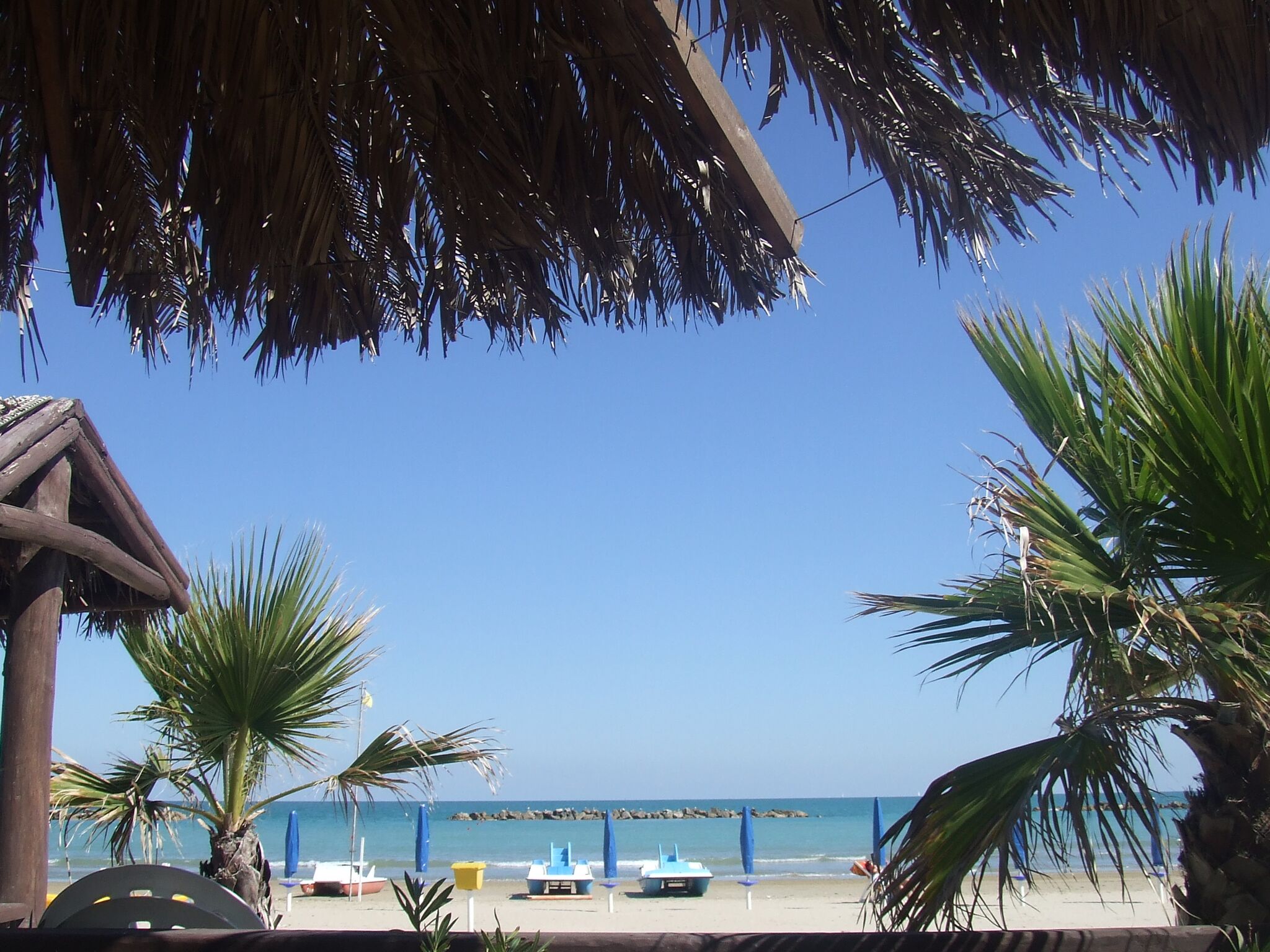 [The picturesque coastline of Le Marche]
Ok let's chat about Le Marche, we know why you love it, but can you share some of your best travel tips for the region?
Le Marche is often described as all of Italy wrapped up into one region. Situated in the centre of Italy, bordering Umbria, Tuscany, Lazio and Abruzzo. This is real Italy, uncorrupted by tourist traps. Its rich land incorporates 180 kilometres of coastline and the largest number of museums and galleries in Italy.  There are thousands of monuments and acres of national parkland. The blue flag beaches are a must in the summer, with numerous fish restaurants serving exquisite dishes and chilled white wine. Long promenades await the cyclists and joggers enjoying their exercise to the sound of the sea.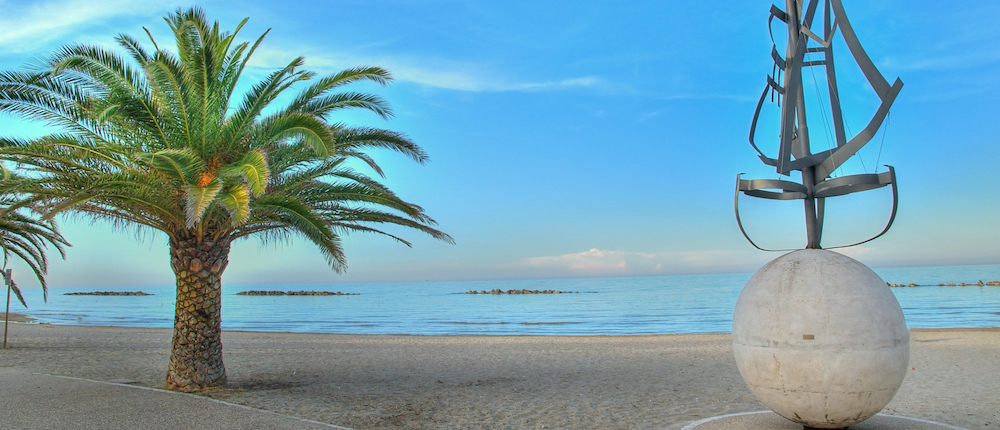 [The seaside town of grottammare]
The Le Marche Sibillini Mountains offer a really dramatic landscape, with a highest peak of 2500metres, flower filled plateau and rolling hills below.  It's an ideal location for walking, cycling, bird watching, photography, drawing and painting.
In winter, you can enjoy skiing in Sassotetto (Sarnano), Pintura (Bolognola), Frontignano (Ussita). There are varying runs of length and difficulty to suit everyone.
How different is your life in Le Marche compared to that of the UK? Can you describe the differences?
Sunshine and blue skies!
I love the seasons, but in England it just seems to be grey most of the time, which can be very depressing.  Our diet is much healthier; we eat what is in season and locally grown. The food tastes cleaner, fresher, healthy.  The cost of living is lower for a far superior life. The air quality is wonderful, with both sea and mountains close by. The roads are quieter and there are no crowds. If we want a city fix we can hop on a train or bus and visit all the major cities.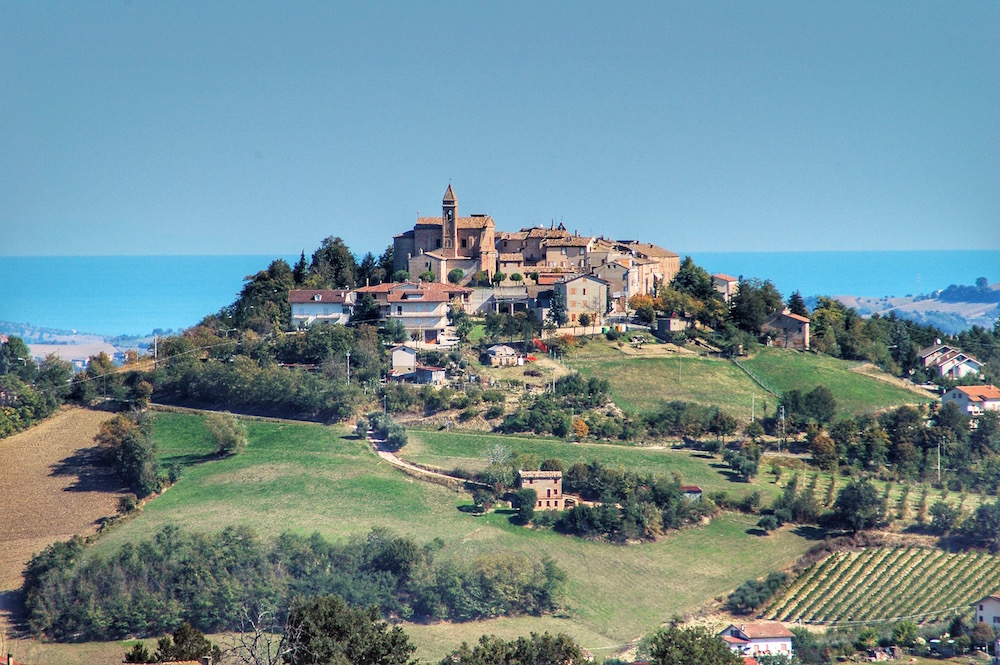 Did you find it hard to integrate locally? Any tips for potential new owners to put their mind at ease?
The locals are very friendly; it was always important for us to find somewhere where we could integrate without being intrusive.  Many of the local families have lived in the same small town for generations They are quite intrigued about us and our family business. They welcome the fact we are helping to support the local businesses. I am now being asked by Italians where I have bought a particular piece of furniture or can I recommend a plumber!
Favorite dishes from the area and where to eat them?
•   Cantina Antisociale in Petritoli. Simone has a wonderful selection of local wine, cheese, ham and salami, served with chunks of delicious homemade bread. The owner is a sommelier and really knows his wines, listen to his recommendations, he's always spot on.
•   I Piceni in Ortezzano. An outstanding restaurant in a quaint village setting with spectacular views from the terrace. Their specialty is duck ravioli with a truffle sauce.  We took a friend there a couple of years ago, he loved the dish so much he had it again for dessert! The owner takes great delight in repeating this story to his customers!
•   Pepenero in Cupra Marittima. Tucked away in the historic centre this restaurant with its quirky décor is a big hit with me! We have known the owner, Michele, for a number of years and I admire his passion for food, wine and atmosphere. The constantly changing tasting menu allows you to experience the specialties of the season. You can take your own wine selection; which Michele likes to sample at each and every table!
•   Ristorante Re Squarchiò in Petritoli. An excellent eatery to sample local seasonal cuisine from Le Marche, they offer a 25€ tasting menu, including wine.
Dining here in the summer, under the ancient arches of the town is a treat not to be missed.
•   Chalet Gabry beach side restaurant in Cupra Marittima. This a great go to family restaurant right on the beach. The perfect combination of location, food and service. You can enjoy a morning relaxing on the beach before making your way to the showers, drying off and heading to the bar for a cool beer. The menu is excellent and the prawns, caught ten minutes away, are exceptional.
Is there an ideal time to visit or time to avoid? (like august).
Throughout each season there is always plenty to do but during the summer months we are out virtually every night. A June concert at sunrise on the beach in Pedaso, listening to the incredibly talented violinist Valentino Alessandrini was the high light of our summer.
August is definitely the busiest month; Le Marche is a popular destination with Italians. The beaches are busier, but you can always find a quiet spot or head to the mountains for some cooler air.
The last few years we have spent Christmas day on the terrace under blue skies and sunshine. Christmas in Italy is special, it's all about family, friends and food, not big, expensive presents. September is a busy time on the vineyards and a great time to come and try your hand at grape picking.
I would be delighted to know some of your personal stories with locals from the area, do you have any to share (it could be who/how you met, how you get involved in the local community).
Well, most of the locals want to sell us a house! In the beginning, we didn't want to appear rude, so we would go and check it out, but they were never quite what we were looking for.
It's always a good idea to make friends with the local Sindaco (Mayor).  We regularly meet up for a chat and he loves to hear our plans for Appassionata. I regularly support our local theatre, a beautiful little building with fresco ceilings and gold edged pillars. Opera is my great love; I think I saw ten last year!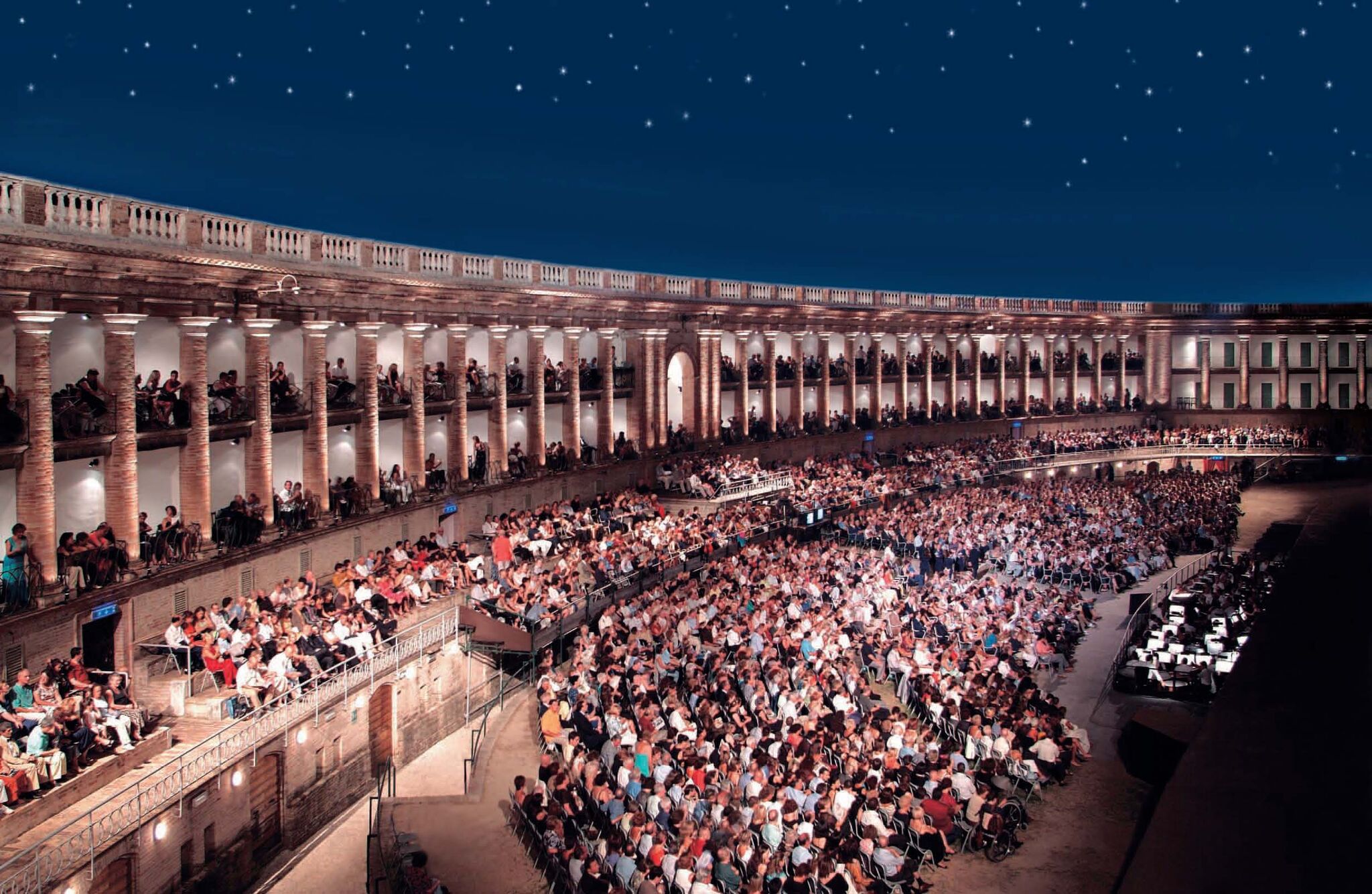 [Open-air opera in Le Marche]
A few years ago, I had the great fortune to be introduced to some incredibly talented artisans.  Nando, a lovely old guy, runs a reclamation yard.  He is my go to guy for antique pillars, fireplaces and exquisite pieces of marble.
Mirko is part time fireman, part time decorator. He's one of the few people who can apply venetian plaster, a finish I always use in the bathrooms. He was quite set in his ways when I first met him, he liked to use brown shiny paint on doors!  I found a pair of old doors and showed him the finish I wanted. He loved it and is now much more open minded when I suggest trying something new.
Last but not least, what does the future hold for Appasionata. Are you actively renovating new properties, what should we be excited about?
We are searching for our next property at the moment, we are investigating a couple of interesting possibilities and if one of them ticks all the boxes………… watch this space!!
Fractional ownership is fast becoming the smartest way to enjoy the benefits of owning a luxury holiday home in Italy at a fraction of the cost of buying a holiday home outright, learn more about Appassionata's properties in Le Marche and contact them to arrange your discovery visit today!