Christmas is one of my favorite times to visit Italy, in part because handmade crafts take center stage. At holiday markets across the country, you can locate treasures like glass ornaments, nativity figures, wooden toys, hand-woven woolen goods, and traditional sweets. 
December is also one of the best times of year to buy directly from the artisan. Many artisans who normally toil away in quiet studios open their doors to welcome visitors. Buying directly from the maker is always the best guarantee that you will go home with a high-quality, handmade item at the best possible price. The added bonus of getting to know the maker of your gift, and perhaps even watch it being made, is what authentic travel is all about.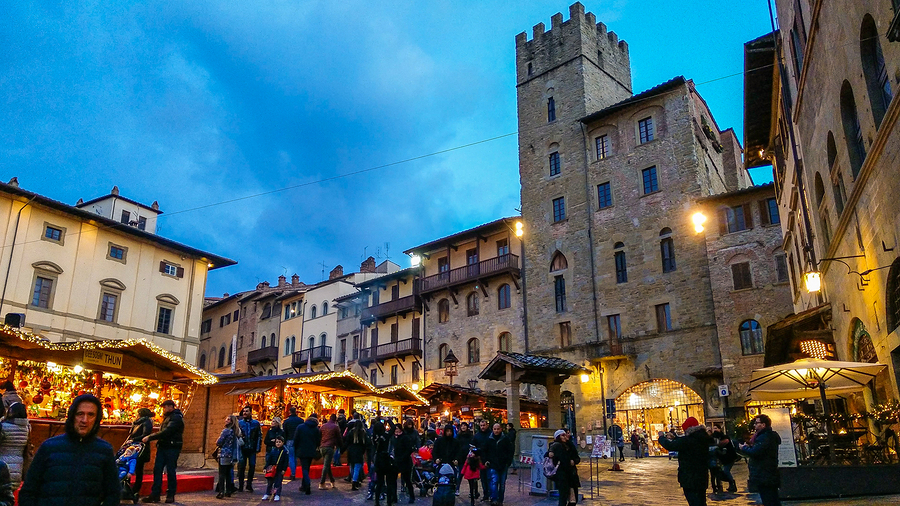 But even if you are traveling to Italy this year only by armchair, there are plenty of options for you to find an authentic, handmade gift, too. Read on.
Northwest Italy
Though the modern cities of Milan and Turin have a handful of old-fashioned artisans, it's in the smaller towns—Aosta, Castellamonte, Cremona, and countless tiny villages—that you'll find the Old-World occupations of ceramics-making, woodcarving, wrought iron, glass, and metalsmithing in their most sublime forms.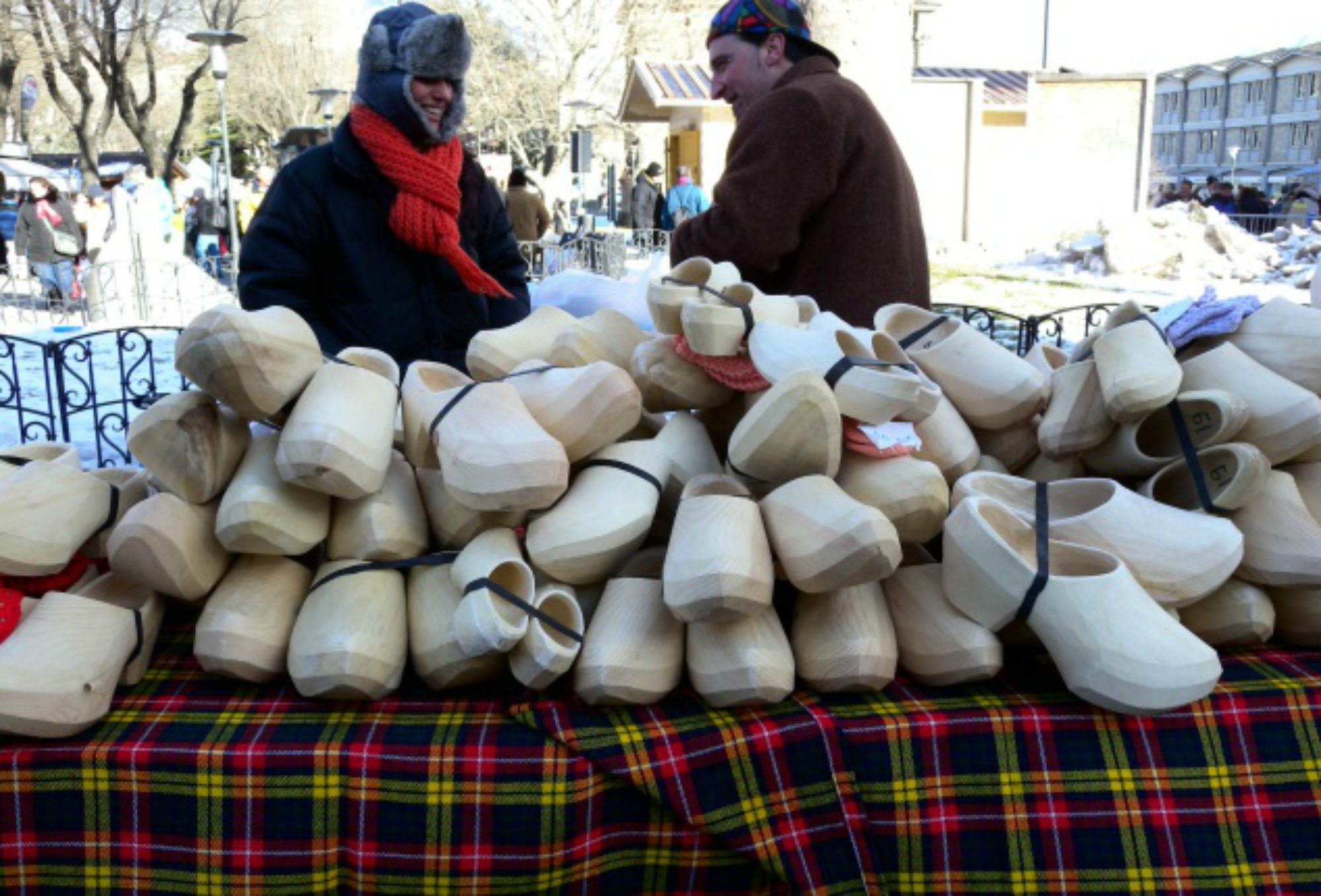 [Northwest sabots in Aosta, creative commons via flickr, by Silvestro Barbato]
The autonomous, bicultural Valle d'Aosta, which borders France and encom­passes some of the Alps' tallest peaks, is rich in woodcrafts, wrought iron, lace, and copper—in short, any kind of manual labor that can be done indoors during snowy winters. Aosta's annual Fiera di Sant'Orso is one of the best winter markets in Italy, and one of the best places to find a great gift.
"Friendship cups": One of the signature items of the Valle d'Aosta is a wooden cup with a lid known as a grolla, or grail, a reference to the local legend that the Holy Grail is hidden somewhere in the snowcapped peaks. But the real sacred drinking vessel of the region is a communal cup called a coppa dell'amicizia or "friendship cup." This shallow bowl with six or eight spouts is the perfect vessel for local caffè valdostano, a powerful mixture of espresso, grappa, sugar, and spices that is served flaming and passed from friend to friend.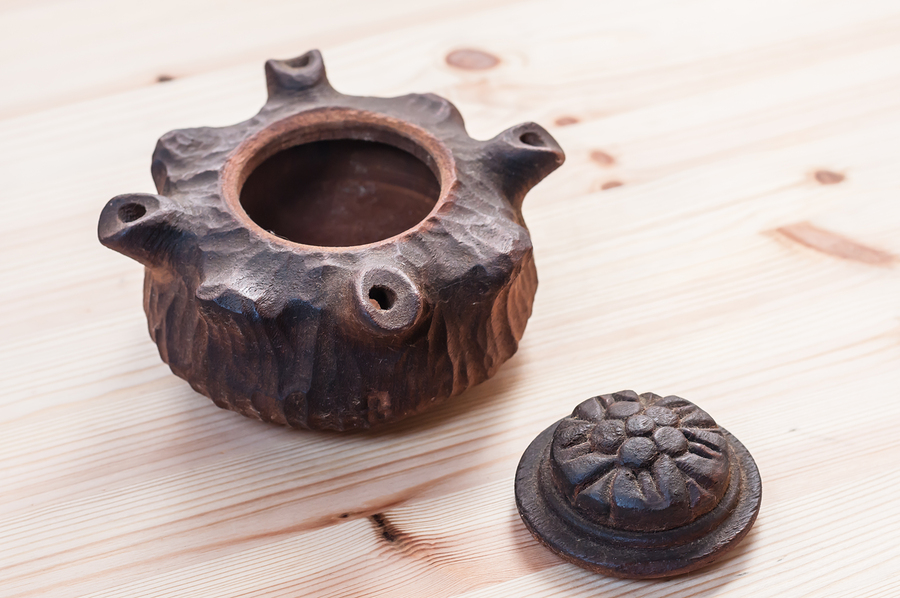 Furniture: In the Valle d'Aosta and Piemonte, artisans create beautiful rustic pieces of pine, maple, and fir. Hope chests carved with folk art rosettes and geometric designs are the highlights of the region, but artisans also create chairs, dining tables, sideboards, and other pieces in stunning simplicity. Heading south toward Lissone and Milan, furniture becomes sleek and modern, but is no less high quality, and no less handmade.
Northeast Italy
In many ways, northeast Italy's artisanal traditions are closer to that of Germany and Austria than they are to Rome or Sicily. In artisans' shops across the northernmost reaches of Italy, you'll find wooden clogs, copper cookware, wooden sculpture, cuckoo clocks, and fur coats. And Venice, of course, is a world all its own.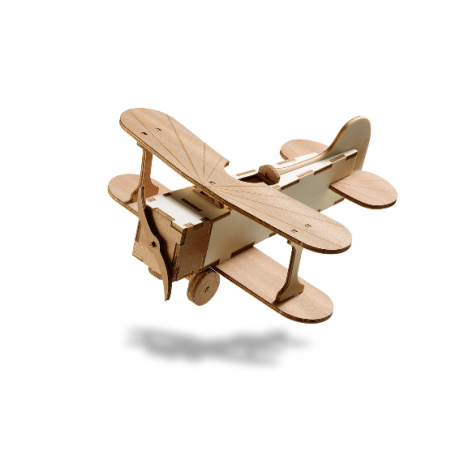 Hand-carved biplane from Trentino
Wooden toys and nativities: When the English novelist Amelia Edwards stepped off the train in Ortisei in 1873, she proclaimed the Alpine town "the capital of toyland." Today, Ortisei and its surrounding region of Trentino remain a thriving center for woodcarvers, especially those making toys and nativities. 
Cured ham: An entire hock of prosciutto di Parma (Emilia-Romagna) or prosciutto San Daniele (Friuli Venezia-Giulia) is a traditional Christmas gift across northern Italy. San Daniele hams are cured with the hoof on, which makes it extra-special, but if the sight repulses you, you can buy a fancy package of pre-sliced prosciutto instead.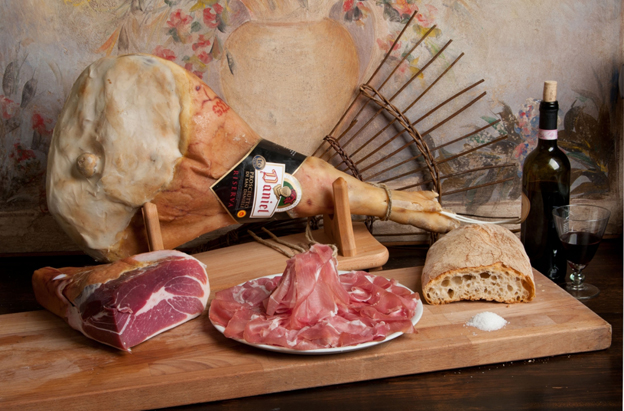 Grappa: Once considered a poor man's drink, today grappa producers package the potent digestivo in beautiful handblown bottles of every shape and size, with artistic labels and decorative corks. Stock up at a local wine shop and you'll have finished half of your holiday shopping at an affordable price. Across Italy, homemade grappa is shared at the holidays with friends and family.
Traditional balsamic vinegar of Modena: It comes beautifully packaged and labeled according to the official consortia of aceto balsamico tradizionale di Modena, so this aged vinegar makes an easy—and appreciated—holiday gift.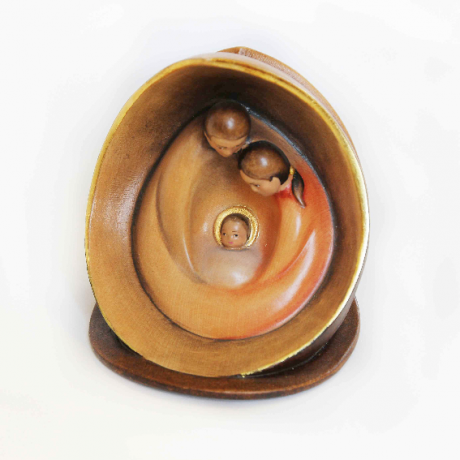 Hand-carved nativity from Trentino
Central Italy
The most popular gifts of central Italy are the same ones that people exchanged 500 years ago—ceramics, leather, jewelry, silk, sweets. By 1400, Florence was a center for the lucrative silk and wool trades. Well-to-do Florentines shopped for gold earrings and bracelets on the Ponte Vecchio. Noble families across central Italy commissioned artisans to craft ceramic wares to mark important political alliances between families. Today, visitors to central Italy can find one-of-a-kind gifts just like their Renaissance ancestors.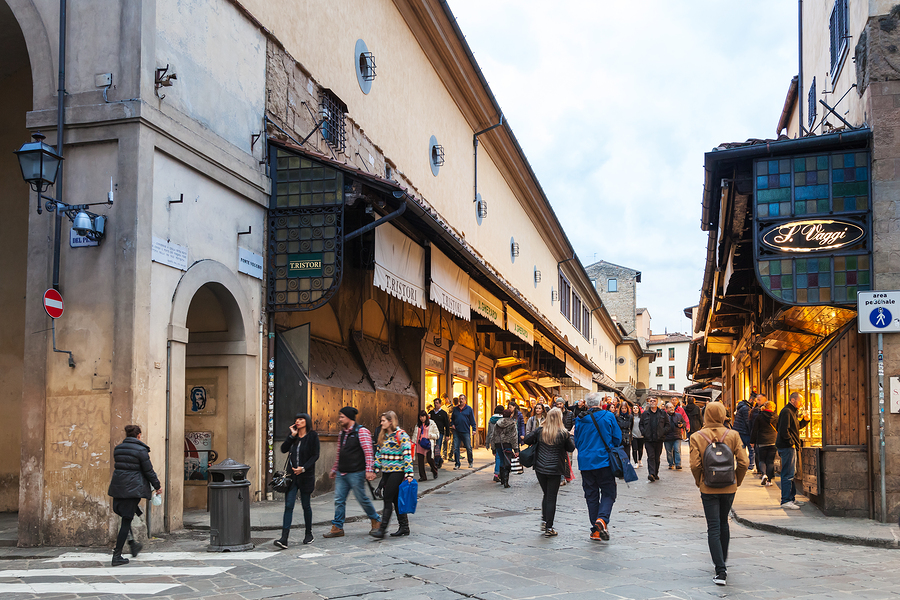 Ceramics: The ruddy clay hills of central Italy are the source of some of the world's most coveted ceramics—primarily maiolica-style pottery, which features brightly colored pigments laid against a creamy white tin glaze. The Umbrian hilltowns of Deruta, Gualdo Tadino, and Gubbio form a kind of "holy trinity" of maiolica capitals and a wonderful region to find a gift.
Leather desk accessories: While shopping for leather apparel and bags can be tricky, especially in Florence, small, handmade leather goods make perfect holiday gifts. Small, portable, affordable, and long-lasting, desk accessories, wallets, journals, and other similar items are always appreciated.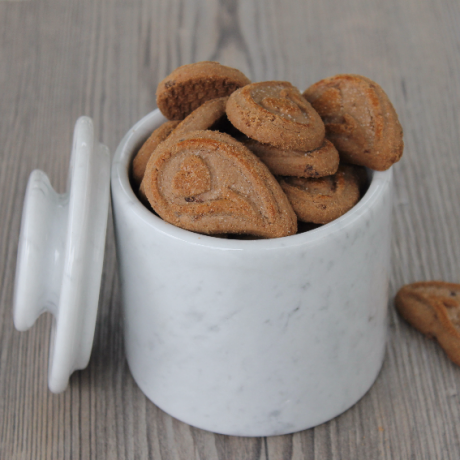 Cookie jar made of Carrara marble
Marble and alabaster goods:Small decorative items and accessories made of Carrara marble or alabaster of Volterra make fantastic—and typically Italian—gifts.
Handmade paper: Buy handmade paper by the sheet at one of Florence's stationery shops. These beautiful pieces may be used as giftwrap or framed and hung on the wall for a beautiful display.
Southern Italy
For people like me with a passion for traditional cultures, the south is one of Italy's most interesting regions. Southern Italy holds rich rewards for those adventurous enough to veer off the beaten track of Rome and the Amalfi Coast, and wonderful holiday gifts can be found in the smaller towns.
Cameos and coral jewelry: A trip to Torre del Greco, outside of Naples, is in order for anyone who wants to go home with a beautiful piece of statement jewelry.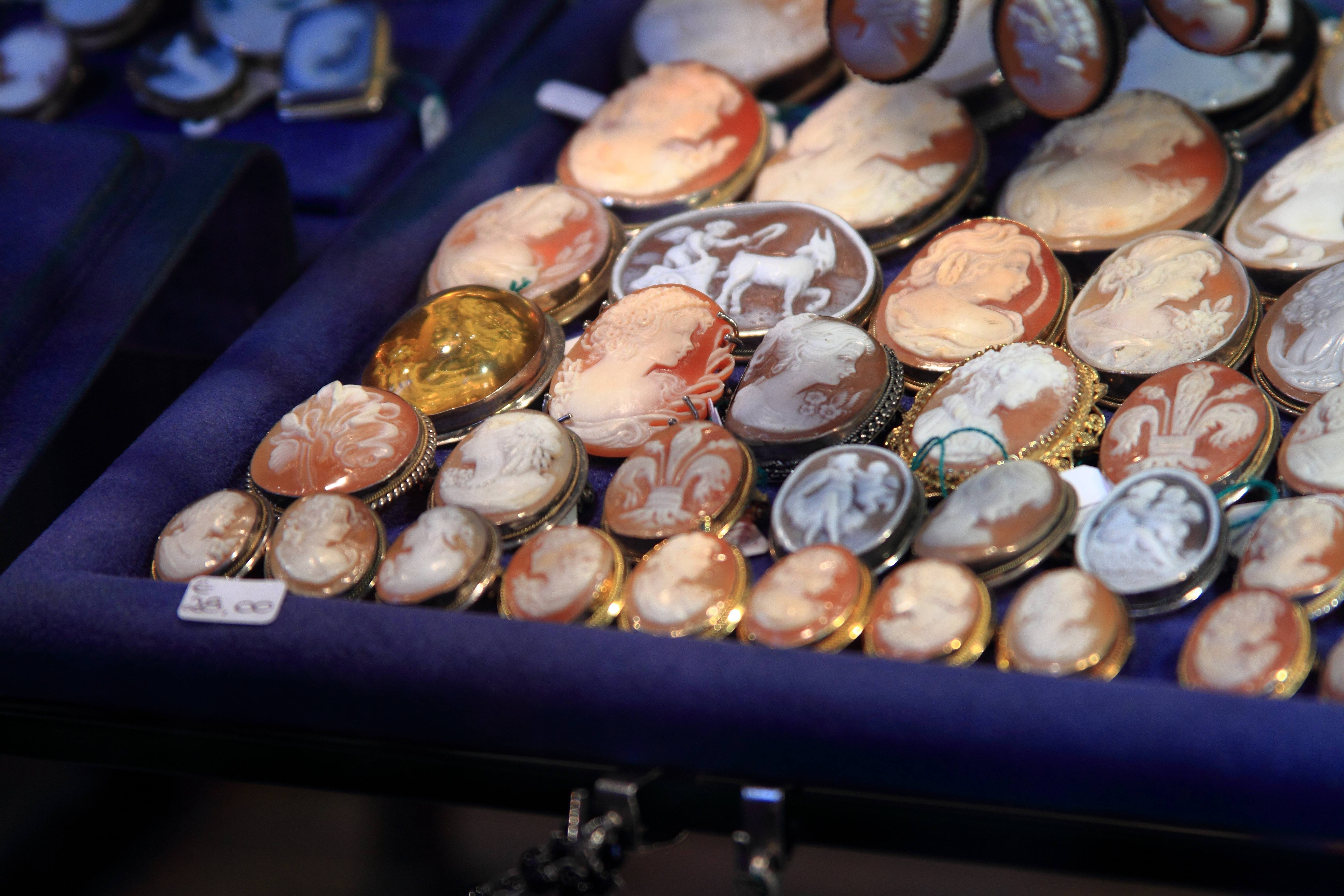 [cameros, photo by c_arsheffield on creative commoins, flickr]
Limoncello: Even great limoncello is relatively inexpensive. Bottles in a variety of shapes, from tall cylinders to squat balloons to those resembling flasks, make great gifts for friends back home. Do your own taste-testing at just about any bar or limoncello shop in southern Italy before you buy.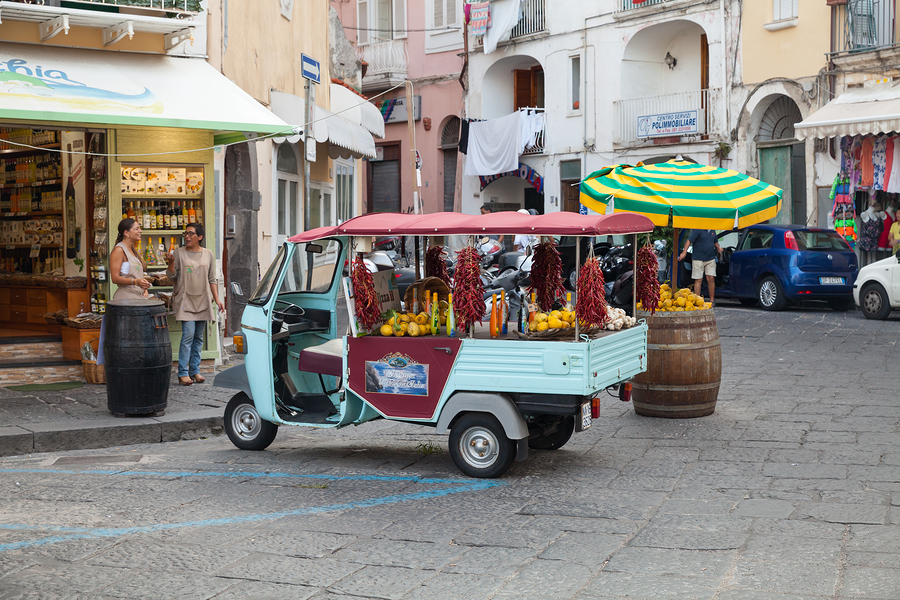 Nativities: Southern Italy's craftspeople turn out some of the world's widest selection of high-quality, artisanal nativities. In the San Gregorio Armeno quarter of Naples, the tradition of making handmade presepi remains vibrant, but artisans in Lecce and other small towns across southern Italy make beautiful handmade holiday works to be treasured year after year. 
The Islands
I love Sicily and Sardinia equally, but they couldn't be more different than if they were on opposite sides of the globe. On Sicily, colorful ceramics, coral jewelry, and sweets are perfect for Christmas stockings. On Sardinia, beautiful handmade baskets, textiles, and jewelry make for unique gifts.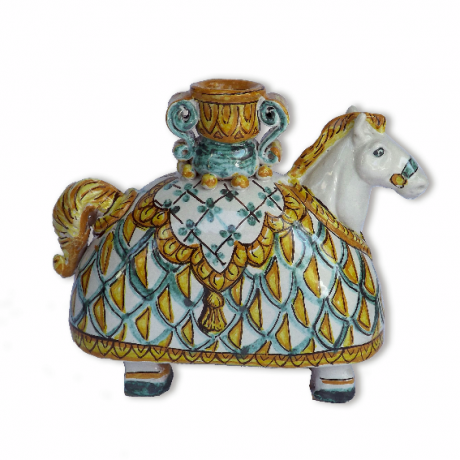 Ceramic candle holder from Sicily
Ceramics: Caltagirone and Santo Stefano di Camastra are must-visit destination for any fan of Sicilian ceramics.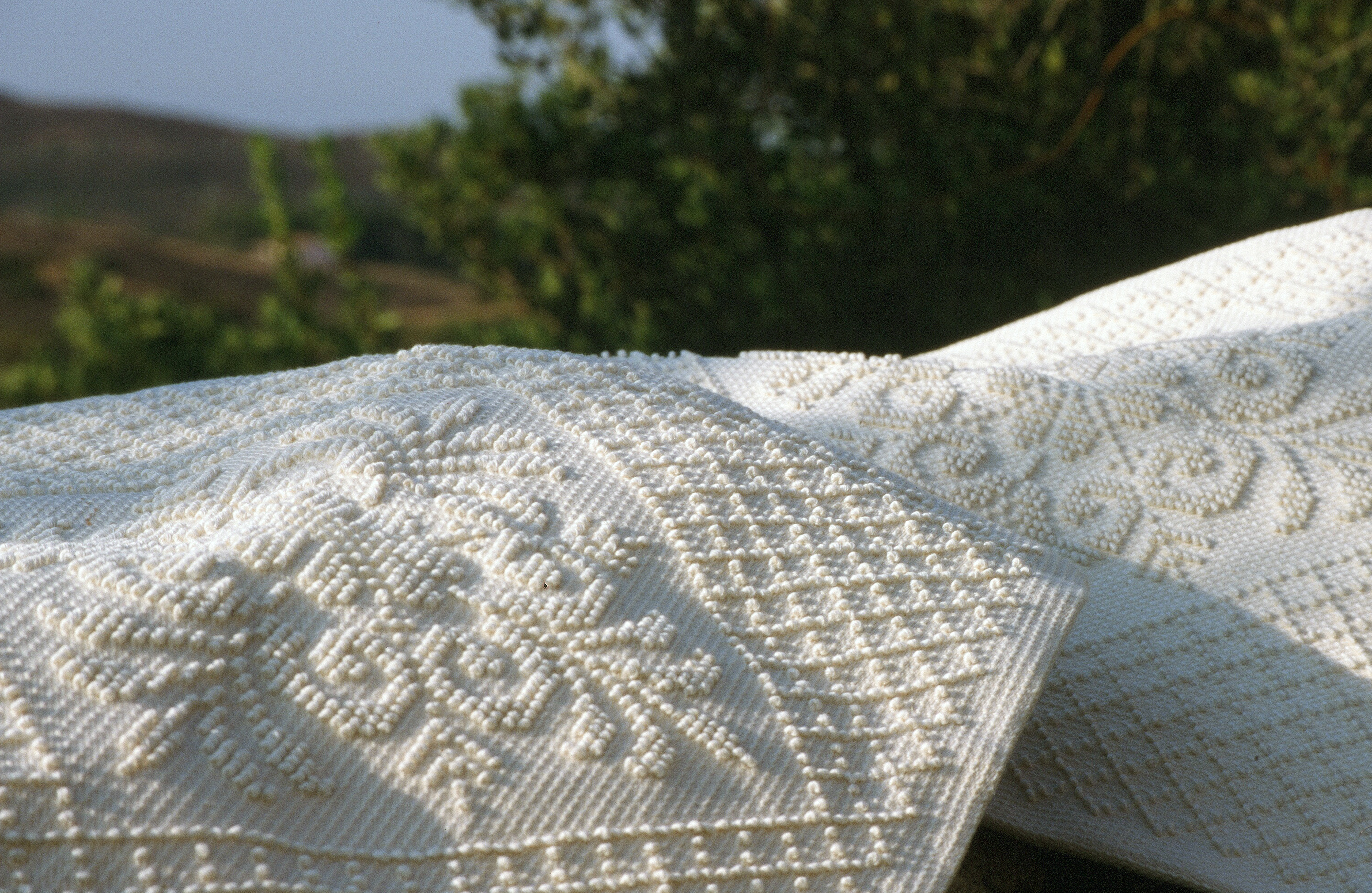 [see below]
Textiles: In homes and artisan co-ops across Sardinia, women weave on hand-looms passed down through the generations. One of the most remarkable techniques is pebble fabric (tessitura a grani in Italian or pibiones in the Sardinian language), in which the fabric is woven in bold geometric patterns with a relief texture.