From hand-making hats with Florentine straw to becoming a millinery favorite of the British royal family, Marzi has carved out a path in the very best "Made in Italy" hat-making since 1926. Now they're looking to everyday streetwear to stay current with the younger generation while holding firmly to their ethos of quality and timeless style. 
Italy Magazine talked to Alessio Marzi, grandson of Marzi's original founder, about how he's keeping the family business relevant almost 100 years on. 
Tell us a bit about the story of Marzi and how the company has evolved to where it is today? 
The company was founded by my grandfather in 1926, but his family was already in the hat business—my great grandfather had a stand at the Porcellino Market right in the center of Florence where he traded men's hats. These were mainly traditional "paglia fiorentina" hats, made from the Florentine straw. When my grandfather was 18, he moved to Paris to learn how to make women's hats. Paris was a little bit more advanced in fashion, so he stayed for a couple of years and then came back and started his own hat company in 1926. This was the real beginning of Marzi as it is today. The whole family was involved—his daughters and mother and so on—and it continues to be this way. 
In the 1980s, Marzi became very famous in Italy and we were the only traditional hatmakers to have survived the political issues and upheaval of the 1970s. In the '80s, the hat industry had a comeback and, because we were still around, we benefited from that. We then started to use our brand with a bit more confidence, rather than just producing hats for other people.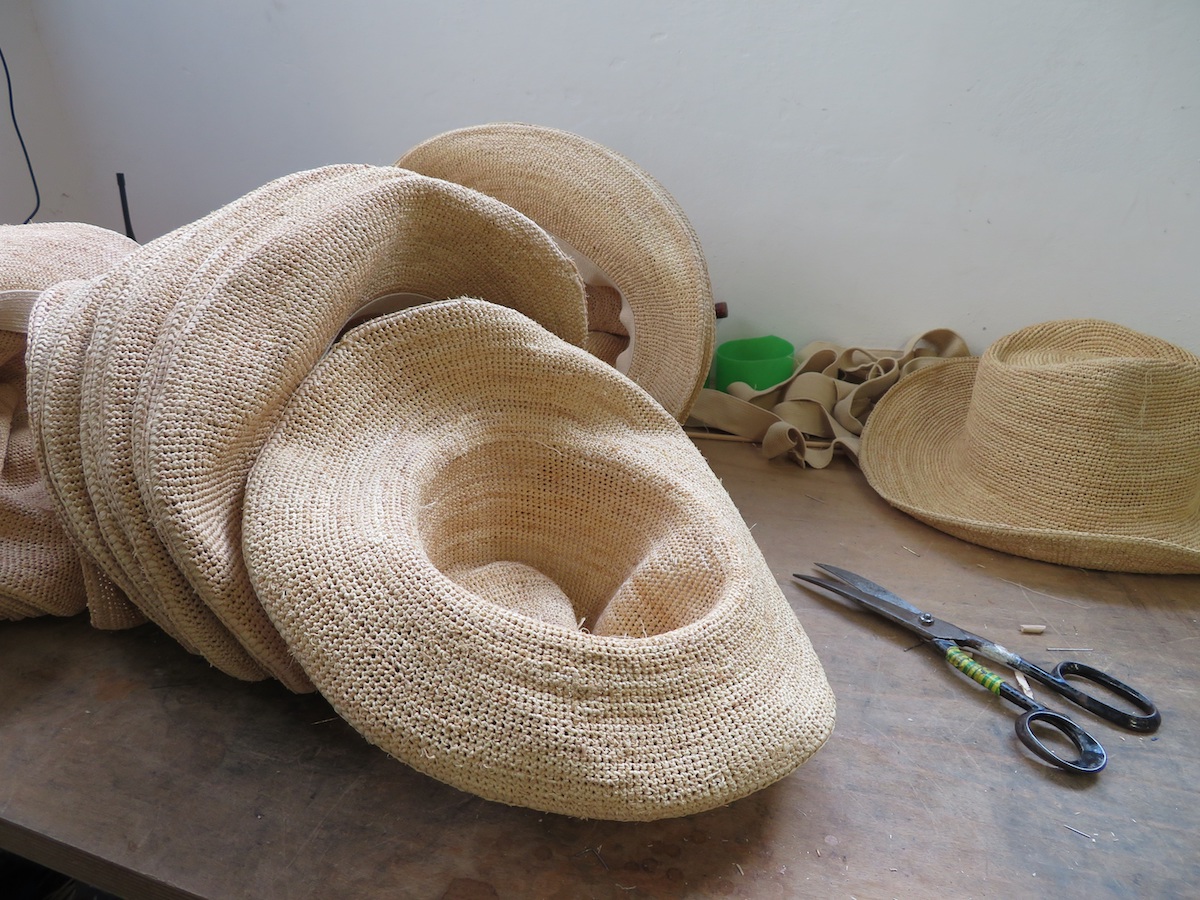 What goes into the process of making and designing your hats? 
My mother was our head designer for many years, up until three years ago. We start thinking about the design, looking at the trends, fashion, color, accessories, fabrics, shapes, and finishing details. It takes a combination of all these elements to make a special hat. Our company is quite unique because we can combine hats that are sporty and street and, at the same time and with the same hands, we can create more classical hats. Because we have a history of making hats for specific millinery purposes—special occasion hats, derby hats, artisanal straw hats—we can easily move towards a more industrial process, which is typical for more sporty hats. So now we have many different products. They're all called hats, but they are all very different.
What about the Florentine straw hat, what is the story behind this? 
The story of the Florentine straw hat is really special and goes back to around 1732 and a man named Michelacci. He had the role of sorting through wheat in order to make the straw. The straw would always be woven, but it was a byproduct of harvesting wheat, so the focus wasn't on the quality of the straw. He decided to cultivate wheat which had a special characteristic linked to elasticity and lightness. He created a niche product and Florentine straw become a kind of icon for the fashion of the time. So, for the high society of that time and going forward, Florentine straw was known for having the highest quality. In the 1800s, the hat weaving industry was a very important sector here; there were many families who relied on it for work. This went on until the 1920s when production moved more to Asia.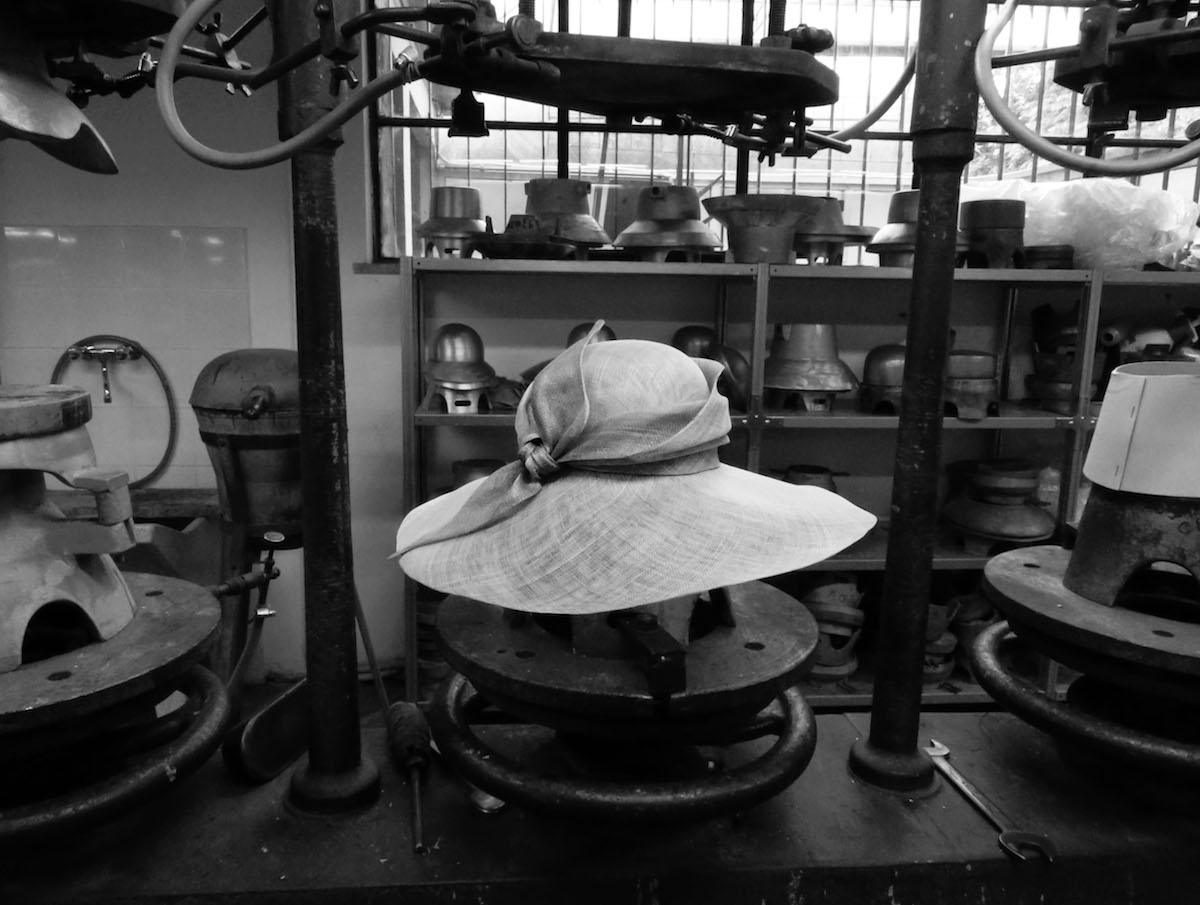 The "Made in Italy" movement has clearly been very important to Marzi.. What does this mean to you? 
For us it's history, it's our life. "Made in Italy" means quality and attention to detail. Dealing with beautiful things is something that comes imprinted on Italians. Thank God Florence was the birthplace of the Renaissance—we are surrounded by beauty and it became natural for most Italian manufacturers to have quality in their heritage. This carried across to fashion, too. For Marzi, it is a pleasure to be considered a high-quality producer. This has always been the case; we have never been into mass production, so we never had to import or produce in other countries. We are always focused on high-quality Made in Italy products, in our area just outside the center of Florence. 
Why is it still important to have a handmade element to the hats?
You need technique and a lot of experience to be able to work with your hands. At the moment, the market has no problem with volume. If you go somewhere such as Southeast Asia, you can have hundreds and thousands of well-made pieces very easily. It's not a question of finding the product, the question is how to find a really special product. This comes from knowledge and the ability to create and use skillful details and techniques.
The occasions for wearing hats have, of course, changed over the last few decades. How has Marzi evolved to combine classical elegance with a more modern style? 
This has been a necessity as well. There are two kinds of markets and products within our hats. Our Marzi Black line is more for occasions such as horse races or cocktail parties and social events. In that case, you have a very elegant situation. There is the desire to show off, to feel special, to be admired, to show your personality strongly.  This is something that still happens but, unfortunately, COVID collapsed these kinds of opportunities for now. Then we have Marzi Red, our production of hats for casual "everyday" use—like going to the beach—while still being something special. In French, we would call it chic quotidien. 
Who would you say your audience is for the hats today? 
Let's start by saying who is NOT our audience: fast fashion victims. Our audience is mostly women between 25-55 who are looking to distinguish themselves. They do not follow mass consumer fashion. They are not brand-addicted but they are chic and sophisticated. They travel, they're international flyers who know the difference between a hat and a hat, and know the difference when something is made in a certain way rather than commercially. There is no limit in terms of age, but then it just becomes more of a question of budget for some of our more exclusive Marzi Black hats.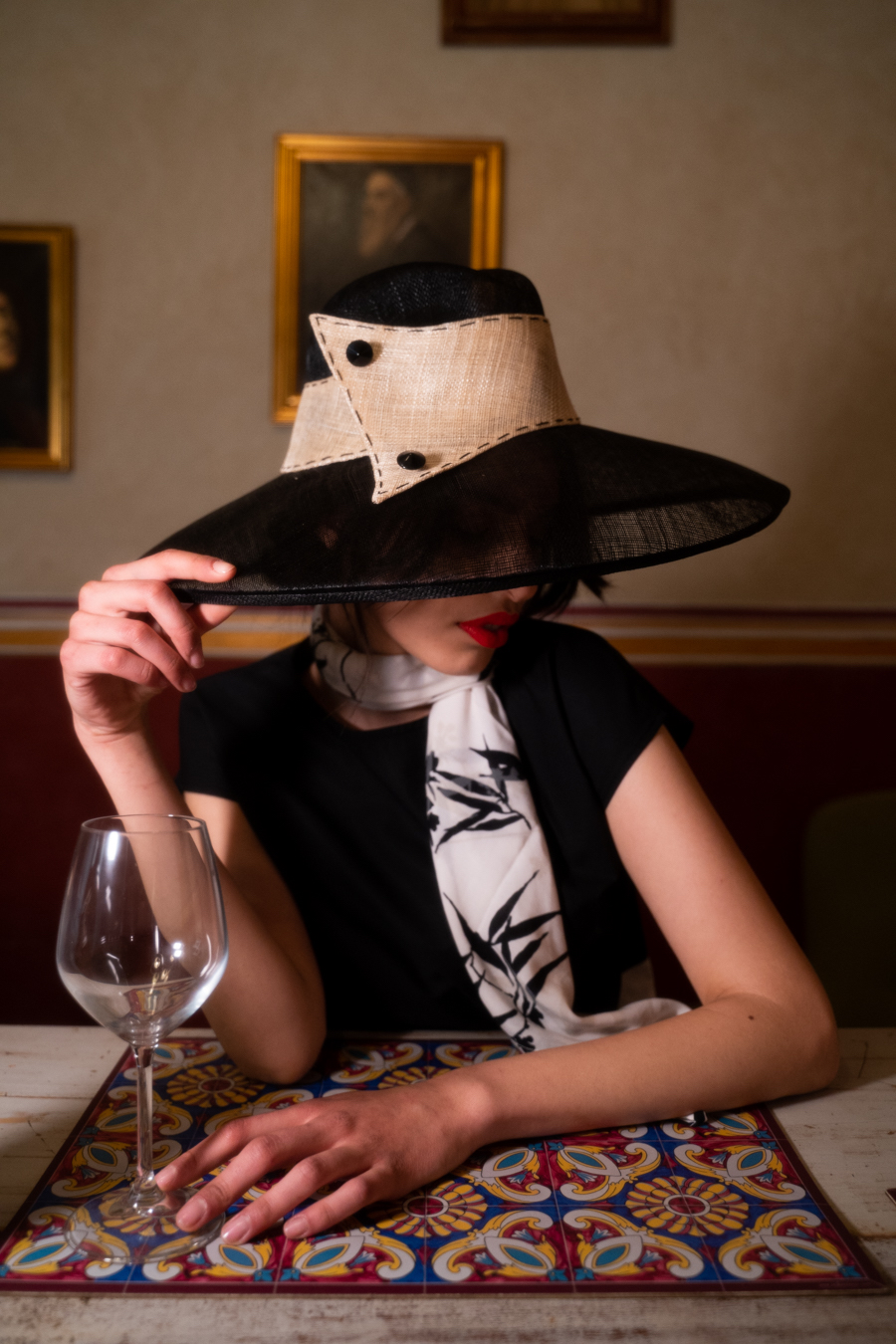 Tell us about your street collection and the inspiration for this?
As I mentioned, we try to find that "chic quotidien" look— it's the most difficult part of the collection, to be able to find the target. It's not easy to create an everyday hat while giving it something special. As you know, you can find hats everywhere. Simply going to the beach, you can find many hats stacked on top of each other for sale for 5 euros, but the same goes for all garments and accessories. But just because it is this way, it does not define the market. It is just a mass market that targets the mass of people. Aside from that, there is still a niche in the higher segment of the market. When you need an occasion hat, you go with something special no matter where the location, you want to feel special. When you want something casual, you also want something different and special. That is how we are evolving.
What have you got planned for the future of Marzi? 
The idea is to grow more on social media and develop more web presence. Were not trying to target "the fashion victim" but to give more of a buying experience while demonstrating things such as our values and characteristics. This is why we also have taken on a new team member to help us develop the tools necessary to create more of a web presence while demonstrating our roots and our specialty through a screen. Additionally, we also hope to have more a physical presence soon such as having a store in the city of Florence. 
View more stunning hat styles below. All photos courtesy of Marzi.