From the bombed-out landscapes of post-war neorealism to the glitz and glam of Fellini's La Dolce Vita, the Italian film industry was once among the most respected in the world.
For cinephiles, the country is still synonymous with spaghetti westerns and gialli, with art films and literary adaptations, not to mention some of the finest thrillers and romantic flicks ever made. Directors like Pietro Germi and Mario Monicelli charmed audiences in the 60s and 70s with their light-hearted slapstick comedies, while Dario Argento and Lucio Fulci set new standards for psychological horror. Then there were the revolutionaries, like Pier Paolo Pasolini and Bernardo Bertolucci, whose avant-garde work challenged the very basis of the world's most popular artform. For decades, this creativity and sense of adventure, were celebrated as part of Italy's national heritage.
Once upon a time, not so long ago, Rome's Cinecittà was known as 'The Hollywood on the Tiber.'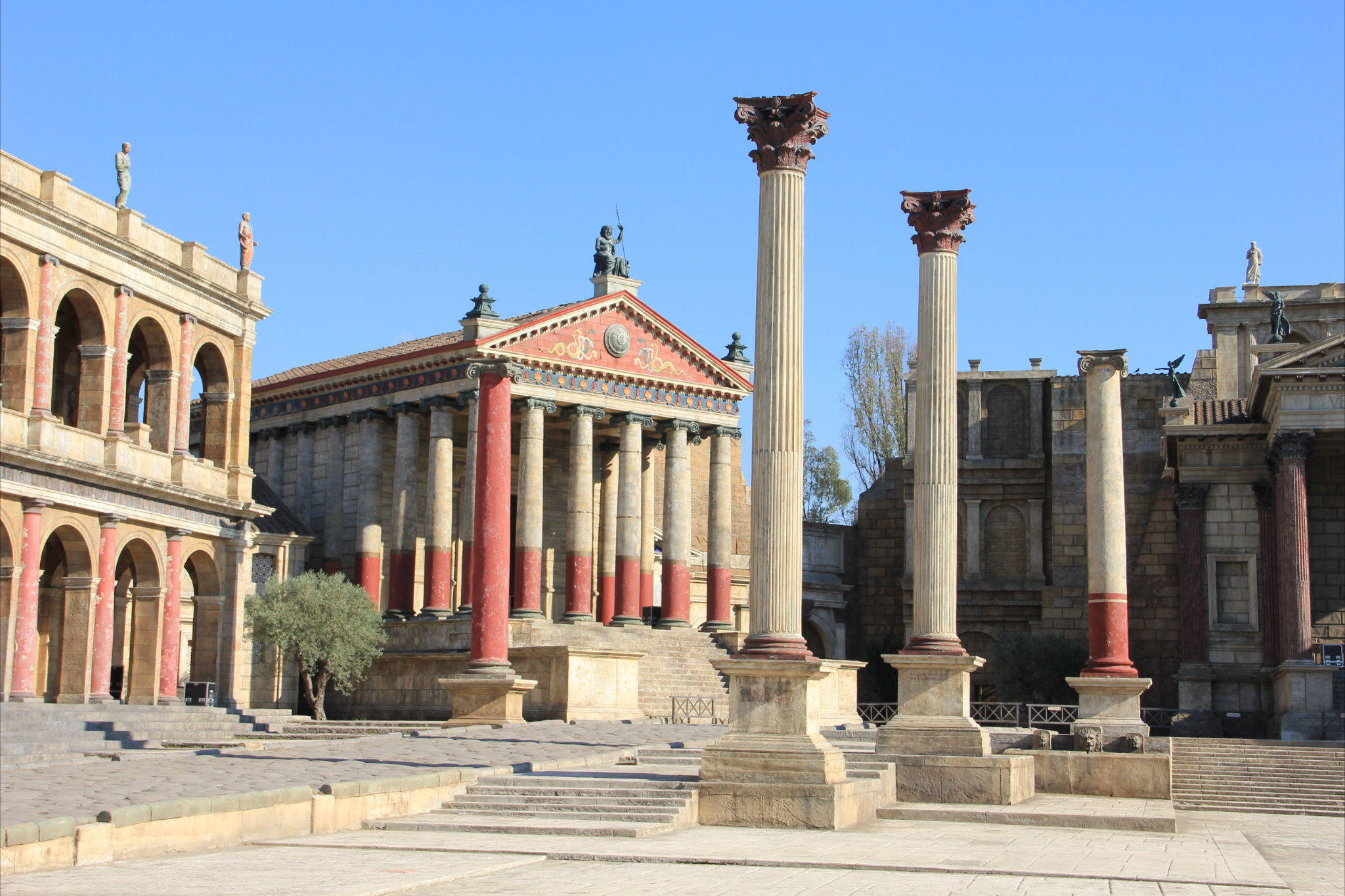 Today, looking out across the sea of industrially produced melodramas and romcoms, it's easy to feel nostalgic for this lost golden age. Yes, there have been a few exceptional films in recent years. Matteo Garrone's Gomorra shocked audiences in 2008 with its frank depiction of small-time criminality on the outskirts of Naples. Then there was Paolo Sorrentino's The Great Beauty, an ironic postmodern pastiche of Fellini, targeted at the kitschy Roman bourgeoise of the early noughties.
More recently, Luca Guadagnino has rightly won awards for his adaption of Call Me by Your Name, a beautiful story of sexual awakening set during a hot summer on the northern pianura. All of these films are worth watching in their own right. They are however isolated examples, or so the story goes. While it may still have occasional moments of genius, Italy's cinematic culture is by and large cast-off as a thing of the past.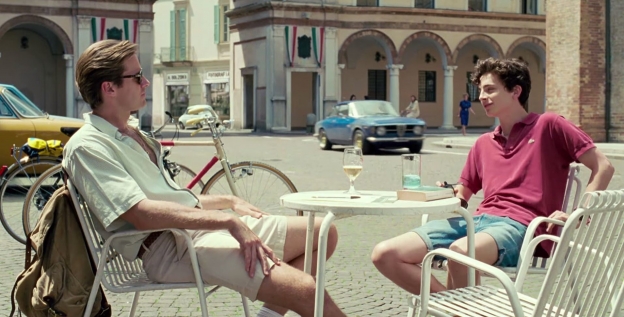 It's true that things are changing.
Really, though, Italian cinema is in a far healthier state than it was twenty years ago. Beyond the few big names and international prize-winners, something more fundamental is stirring. If nothing else, today's protagonists are younger, and from a more diverse range of backgrounds than would have been possible in previous decades. In both the indie scene and the mainstream, more women and BAME artists are leading the way. The result is not just a victory for 'political correctness', as is sometimes argued, it has entailed a refreshing diversity of storytelling. Italian cinema used to be fixated on war, mafia and the provincial family dynamic.
Now it is exploring globally significant subjects like feminism, immigration, TV populism and social media. Whatever we might say about past glories, a new generation is bringing Italian cinema to the 21stCentury with an inspiring energy and considerable skill. From the silver screen to Netflix, these are a few of its finest representatives.
Alice Rohrwacher
Hailing from small town Fiesole, Rohrwacher has overcome a good deal of prejudice to establish herself as one of Italy's most successful new filmmakers. Over the past few years she has produced a flurry of esoteric and genre-bending work. Heavenly Body, a no-holds-barred depiction of spiritual crisis, and the corrupt priesthood of a local church, broke taboos when it was first released in 2011. This was followed by The Wonders, a similarly candid portrayal of two country girls who fantasise about becoming TV stars but are held back by their social position and the superficial body standards of that industry. Rohrwacher's latest film, Happy as Lazzaro, a fable about a mysterious young prince, and a 'time travelling' young peasant, is a surprising departure from her previous work. Inspired by literary figures like Gabriel Garcia Marquez and Italo Calvino, this is magic realism at most unapologetic, with a strong moral message about the alienation of modern city life. The film won best screenplay at the Cannes Film Festival and given its originality, it's not difficult to see why.
Piero Messina
Now here's a director for lovers of visual art. Aged 37, Messina has already enjoyed a quiet but fruitful career behind the camera as one of the chief cinematographers for some of Paolo Sorrentino's most important works, including the 2012 hit This Must Be The Place, starring Sean Penn. In 2015, though, Messina released his own feature length film, The Wait, an allegorical tale about a grieving mother based on a short story by the modernist author Luigi Pirandello. Juliette Binoche is magnificent as ever in the central role, as is Lou de Laâge, who plays a chain-smoking, metropolitan radical, devoid of direction in life. The real allure, though, are the visuals. Admittedly, Sicilian baroque towns and Easter processions are charismatic in their own right. In Messina's capable hands, though, they become truly transcendent, taking on all the symbolic charge of a Caravaggio painting. This is intellectual filmmaking at its finest and a true feast for the eyes. 
Fabio and Damiano D'Innocenzo
The Italian film industry has never ceased to produce high quality and, at times, rather lower quality crime fiction. This genre, taking in gang warfare, mafia and all the other darker aspects of life on the peninsula, has always proved a hit with local audiences. Today it is the brothers Fabio and Damiano D'Innocenzo that look set to be the next kingmakers in the field. Best known internationally as the co-writers behind Matteo Garrone's Dogman, the two ragazzi have clearly learned a lot from their esteemed mentor. Boys Cry, the duo's first feature length film, is a powerful tale about poverty, drugs and mob violence. Even those most fatigued by mafia-related plot-lines are turning heads on account of its candid portrayal of toxic masculinity in the south Italian suburbs. This is not the usual rags to riches tragedy though. It's also a meditation on adolescence, love and insecurity with a bigger heart than you might expect.  
Laura Luchetti
She's been working in cinema since the late 90s, but it's only in the past few years that Laura Luchetti seems to have found her voice. Following a series of sporadic releases, none of which have gone down particularly well with audiences, Luchetti finally wowed critics last year with the release of Twin Flower, a road movie about the relationship between two wandering youths: Anna, a 'girl on the run', and Basim, a migrant from the Ivory Coast. Shot across Sardinia, featuring spectacular footage of the island's prehistoric-looking countryside, this intimate film about trauma and friendship has been met with acclaim by movie-lovers in the UK where the director is currently based. Last year in fact the British Film Academy awarded it the title of 'best European work' on account of its unflinching and dialogue-heavy script. From the writing and acting, to the style and photography, this is a strange, visionary anomaly from an underrated talent. 
Jonas Carpignano
An Italian-American director whose admirers include the great Martin Scorsese, Jonas Carpignano has established quite a reputation for himself over the past few years as the most eligible inheritor of the neorealist crown. Mediterranea, a fiction film based on the true story of a man's journey from Burkina Faso to Europe, has been widely celebrated for its unique blending of documentary and poetry as well as its respectful and unusually accurate portrayal of immigrant life in the mezzogiorno. His latest film TheCiambra, tells the life of Pio Amato, a young Romany gypsy boy and the difficulties he encounters growing up in rural Calabria following the sudden disappearance of this brother. This is not an exotic fantasy about occult rituals and unusual folklore, but a universal and modern coming of age story, charged with an empathy and compassion that has rarely been seen since the days of Roberto Rossellini and Vittorio De Sica. Perhaps more than any other director, Carpignano is helping Italian cinema rediscover its social conscience.