Picture this: You've decided to take the leap to Italy. You're bravely making a full-time go of it, or perhaps you're in the enviable position of owning a vacation property in the bel Paese. You've taken your preliminary "homework" seriously — enrolling in Italian language classes, sounding out locals and transplants for everyday intel, and getting your financial affairs in order. 
All that's nothing to sneeze at; your transition will be significantly smoother if you've taken such steps. But in all the excitement of an international move or second-home purchase, it's easy for cultural, social and financial concerns to distract from the practicalities of, well, actually moving. We're guessing your first thought upon planning a new (real or imagined) life in Italy wouldn't be, "I've got to call a man with a van!"

And yet, you probably should.
Fortunately, there's a trusted, family-run company that's anticipated this need. Eurogearshift is a niche transport service specialized in European removals. Launched as a transport service for customers who own second homes in European countries, and as a bespoke, direct delivery system for art and antique businesses who require careful transport of delicate goods between the EU and UK, Eurogearshift is endlessly versatile. But the company also "knows its lane," so to speak: though they serve customers all over the EU and the UK, they're highly active in moves to and from Italy, in particular, with hauls made to Milan, Rome, Parma, Brindisi, Bari and everywhere in between. Whether you're looking to pack up your whole house and "repackage" it in Italy, or to move valuable artworks across borders without breaking any laws, or just to ship that gorgeous sofa that's only available from that one UK retailer you like — Eurogearshift can do it all.
A small family business that hit the big-time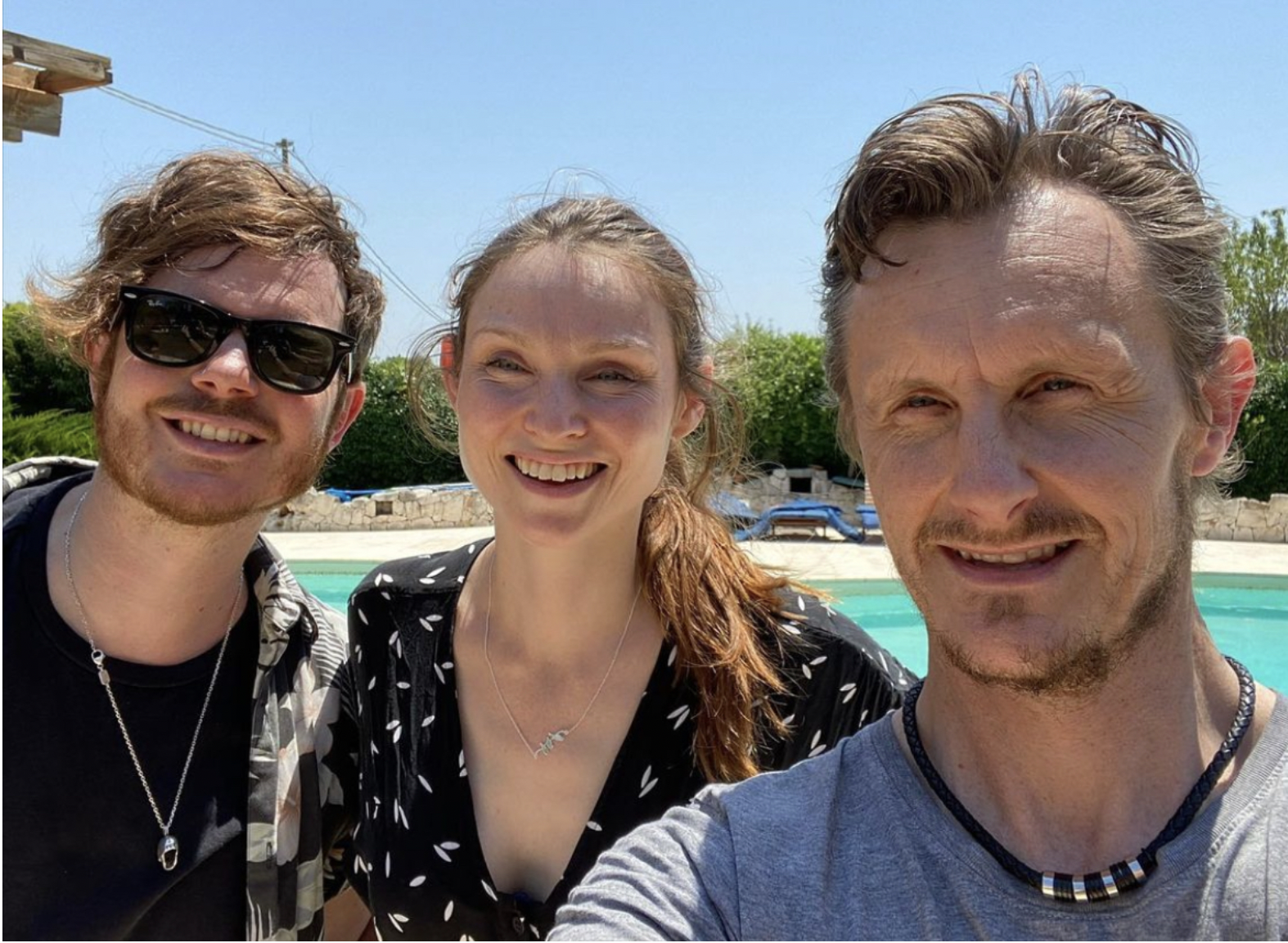 You might not take Eurogearshift's warm and affable founder and operations manager Gordon Wheelock for someone who's done a lot of solitary driving when you first meet him. Charismatic yet calm, Gordon's the type who instantly feels like a trustworthy friend. Since 2008, he's been proving that first-impression right to customer after customer. Indeed, Eurogearshift's finance manager Heather Wheelock says that clients are instantly put at ease by Gordon's manner: what better person to oversee fleets of vans with fragile goods than someone who's so calm-in-a-crisis? 
What began as a one-man-with-a-van operation has transformed into a well-oiled — but still modestly sized — machine. Eurogearshift has just short of a dozen highly qualified and conscientious drivers now, and clients scattered throughout the continent. As the de facto brand ambassador, Gordon has gained a reputation and even become a star of the logistics and transport world, particularly after his two appearances on the UK series A New Life in the Sun and the series Cranford with Dame Judi Dench and Imelda Staunton (of Downton Abbey fame). And the limelight hasn't just been limited to television; it's translated to on-the-ground realities. In fact, British recording artist Sophie Ellis-Bextor and her husband Richard Jones, the guitarist from The Feeling, have made use of Eurogearshift's services. In addition to hobnobbing with such household names, Gordon and the crew earned the Best European Transport Provider – South West award from SME News for 2022.
The Eurogearshift advantage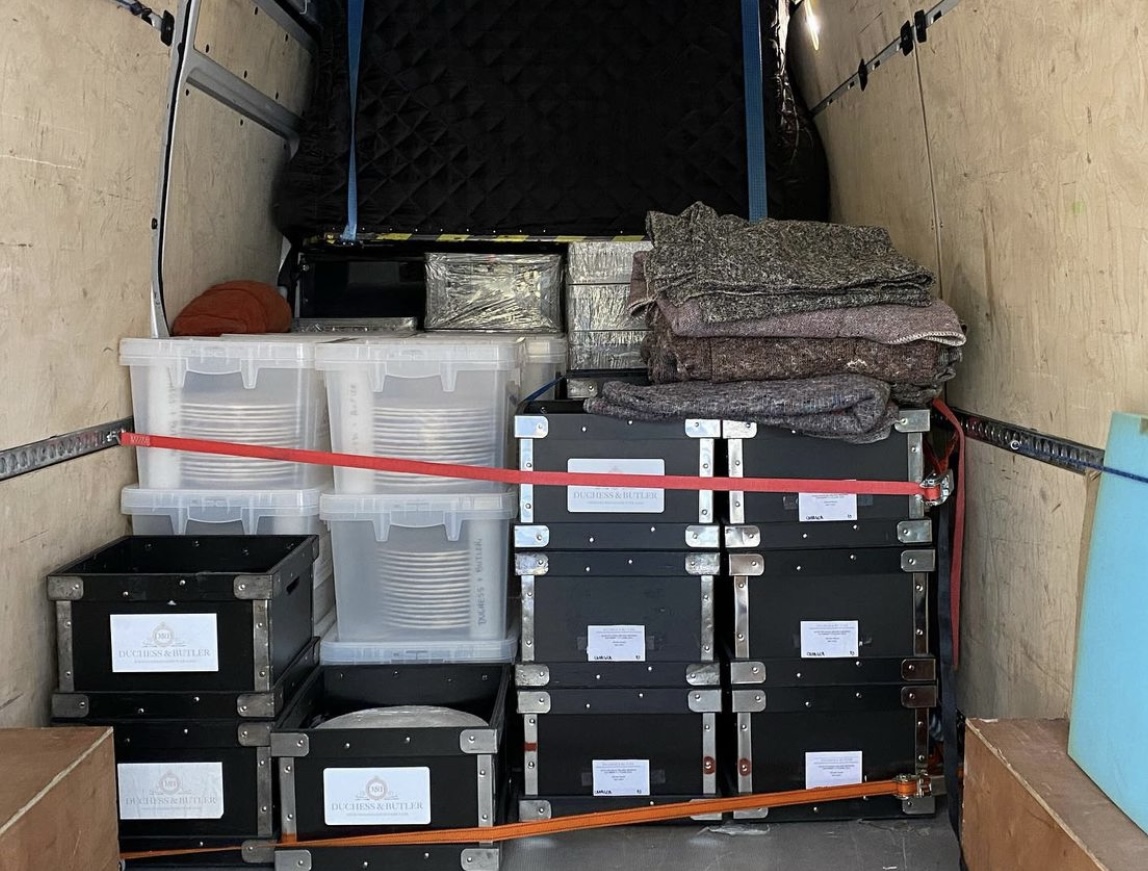 Don't let the celebrity attention and flashy recognitions deceive you, though. Eurogearshift is uninterested in conquering the world or growing in ways that would prevent their distinguishing services — like 24-hour tracking — from being achievable. Staying small, reliable and communicative is their focus. Moving (and especially moving to Italy) is a highly personal experience, and Eurogearshift has the service to match that reality. Each client request is met with the recognition that no two moves to Italy are the same. 
And yet, when you're in the game for as long as Eurogearshift has been playing — and know Italy as intimately as Gordon and the team do — you start to recognize some patterns. "We've developed a very good knowledge of the country and can give good estimates," Gordon says, not just on pricing but also on timelines for receiving your goods. They're also prepared for any bureaucratic hurdles or customs snafus that could arise: "We create smooth moves from the point of query to the delivery," notes Heather.  
While transport and removals services aren't new, the market has been increasingly saturated since Brexit and its customs-centered ripple effects took hold. Many new, competing companies saw the moment of upheaval as an opportunity — but not necessarily to make life easier for movers. Whereas the company's competitors have sought to capitalize on all the Brexit confusion, Eurogearshift seeks to minimize it for their clients. That's the main difference. Gordon and crew might be best described as the white-glove workers of the European transport world: "We give 110% to each individual client," Heather notes, explaining that many similar companies are "cheaper, but less careful." 
Navigating Italian terrain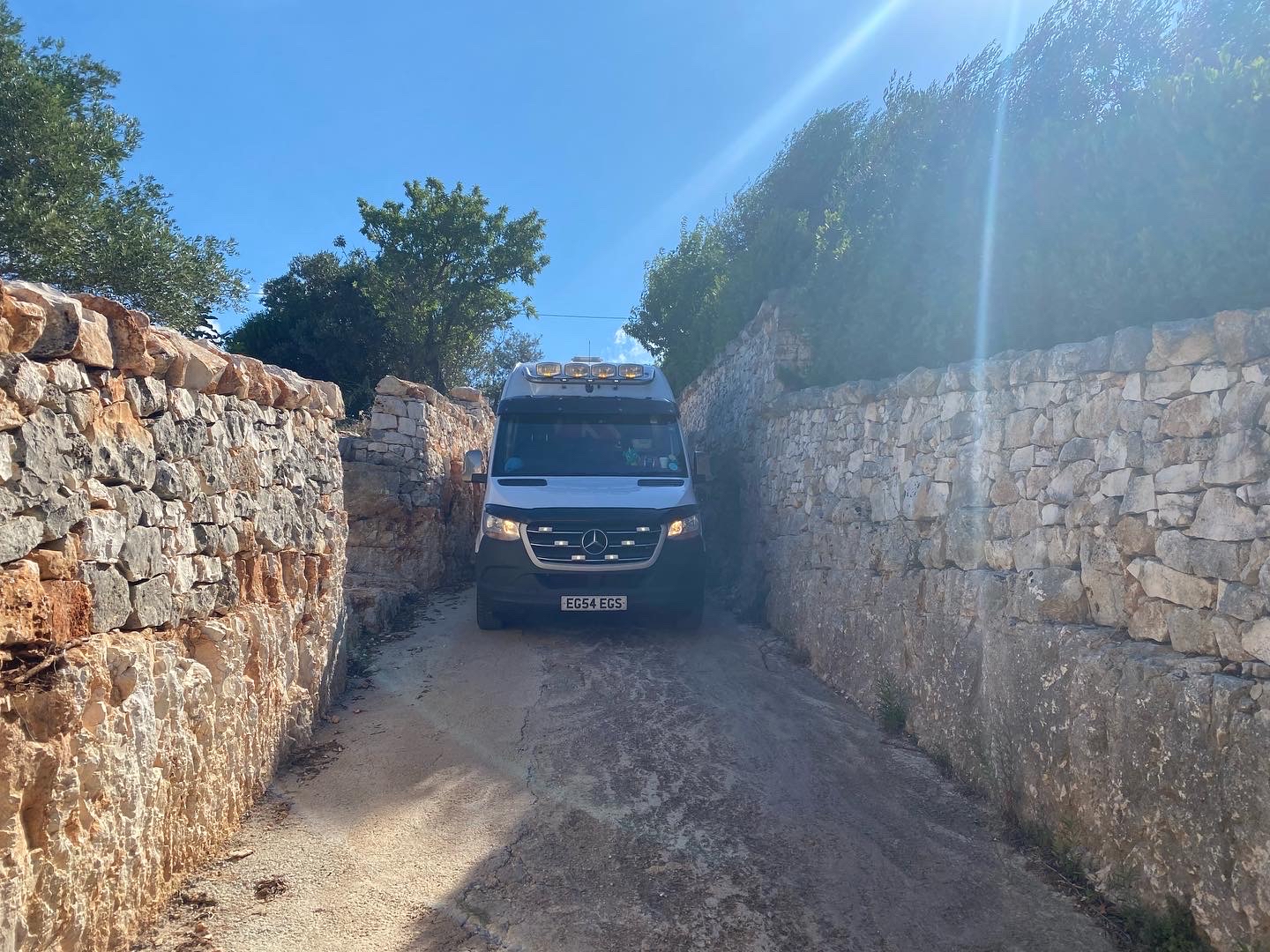 Let's talk about that word careful: it's key, and in more ways than one. Transport providers whose mission is to get your belongings to Italy fuss-free don't just have to focus on safeguarding the items, but also on making their way through a uniquely checkered and challenging landscape. When drivers at other companies are unfamiliar with the territory, it takes little more than a too-sharp turn to destabilize the whole operation. Plus, larger vehicles, particularly removals trucks, are notoriously difficult to maneuver through Italy's small white roads (strade bianche). Certainly if your new home base is off the beaten path, you face a higher risk of your belongings showing up "beaten," too. But with Eurogearshift, "small loads, part loads, furniture delivery and light removals are all easily achieved. Tracks and strade bianche in Italy are much more easily negotiated with a van," Heather explains.
Translation? You don't want an amateur handling your "Italian life logistics" when you could have Eurogearshift instead — qualified, experienced professionals who know the laws and rhythms of the land. If you're already so close to making your Italian dream come true, it's time to get pragmatic and call Gordon and his team of unlikely wish-granters.
Get in touch
Make an inquiry or request an estimate on the website, and check out Eurogearshift's FAQ for specifics that may not have been addressed in our article.