Museums, galleries, archeological sites and cultural institutions overall have started to reopen on May 18 in Italy, after 70 days of closure due to the coronavirus emergency which caused a nationwide lockdown. During this time, many cultural institutions offered ways for the public to keep in touch and continue enjoy a bit of culture, even if at a distance, through the digital world. 
Now that it's possible to enjoy culture again in person, what are the rules and what has reopened in Italy's major cities?
Let's start with the Italian capital, Rome.
La Galleria Nazionale, or GNAM, which houses a vast collection of Italian and international art from the 19th to the 21st century, was the first major museum to reopen on May 18, which, coincidentally, was International Museum Day. 
The following day, May 19, three of Rome's most important municipal museums, the Capitoline Museums, the Museo di Roma-Palazzo Braschi and Palazzo delle Esposizioni, reopened.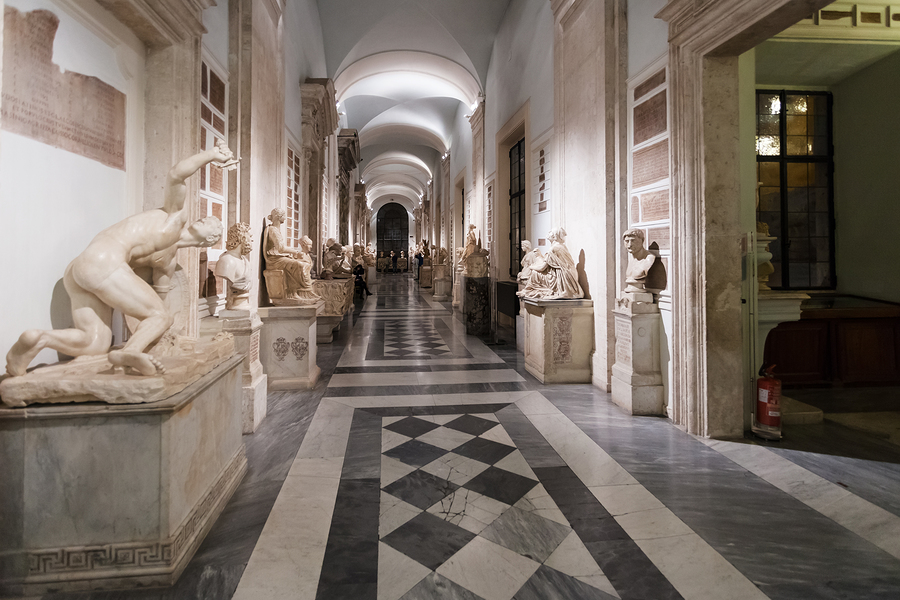 The Capitoline Museums, on Piazza del Campidoglio, were created in 1471, when Pope Sixtus IV donated a group of bronze statues of great symbolic value to the People of Rome. The collections are closely linked to the city of Rome, and most of the exhibits come from the city itself, including one of the museum's greatest attraction, the original sculpture of the Capitoline Wolf.  
The Capitoline Museums are open daily from 9.30 am to 7.30 pm (ticket office closes at 6.30 pm).
The 18th-century Palazzo Braschi, in the heart of Renaissance and Baroque Rome, houses the Museo di Roma with its art collection. With its reopening on May 19, the major exhibition on the sculptor Canova, "Eterna Bellezza" (Eternal Beauty), has also reopened, and will be on view until June 21, 2020. 
The Canova exhibition is open daily, 9 am to 7 pm Monday to Friday, Saturday and Sunday, 10 am to 10 pm. The Museo di Roma is open Tuesday to Sunday, 10 am to 7 pm. 
In the center of Rome, the neoclassical Palazzo delle Esposizioni, is exhibition hall, cultural center and museum, currently hosting an exhibition on the American artist Jim Dine. 
The following museums and sites are scheduled to reopen on June 2: Ara Pacis, Trajan's Markets, Centrale Montemartini, Museo di Roma in Trastevere, Galleria d'Arte Moderna, Musei di Villa Torlonia, Museo Civico di Zoologia, Museo Bilotti, Museo Barracco, Museo Napoleonico, Museo Canonica, Museo della Repubblica romana, Casal de' Pazzi, Museo delle Mura. 
Entrance tickets to municipal museums and exhibitions including the above must be purchased in advance through the Museiincomuneroma.it website (booking fee of €1 - https://museiincomuneroma.vivaticket.it/eng). This will prevent lines from forming at the ticket office and reduce crowding in the exhibition halls, as you are assigned a time slot for your visit. You only need to show your receipt, paper or digital, at the entrance.
The much-anticipated Raphael exhibition at the Scuderie del Quirinale, which was inaugurated on March 5 and had to close three days later, is set to reopen on June 2 and will remain open until August 30, 2020.
Six visitors at a time will be able to access the exhibition every 5 minutes starting at 9 am. Advance booking is mandatory and can be made from 29 May on the Scuderie del Quirinale website, by calling +39 02-92897722 or at Vivaticket booths that are open to the public. The exhibition will be open daily, from 9 am to 10 pm. 
The Colosseum and the Roman Forum are scheduled to reopen on June 1 wit the following schedule: 10:30 am to 7:15 pm (last entry 6:15 pm). In addition to the regular €16 ticket valid for 24 hours, there will be an afternoon ticket available for access after 2 pm at the cost of €9,50 with the idea to favor Romans who can visit at the end of their work day.  
Advance reservation is mandatory in the case of the Colosseum as well and access will be allowed to a maximum of 14 people at a time every 15 minutes. Visitors will only be able to access the Colosseum at the so-called Valadier gate and will be escorted throughout the duration of their visit. 
At the time of writing, the rather obscure Coop Culture website, through which you buy the Colosseum ticket, has not been updated with the current information. 
The Vatican Museums are scheduled to reopen on June 1, with the following schedule: Monday-Thursday, 10 am to 8 pm (last entry 6 pm), Friday-Saturday, 10 am to 10 pm (last entry at 8 pm). They will be closed on Sundays, including the extraordinary openings on the last Sunday of the month, and on June 11 and 29, August 14 and 15, 2020.
Advance reservation is mandatory, and can only be made through the official Vatican Museums website at this link: tickets.museivaticani.va. The booking fee, normally €4, will be temporarily waived. Entry will be phased at 15-minute intervals; when you book, you have to choose an entry time and make sure to show up on time.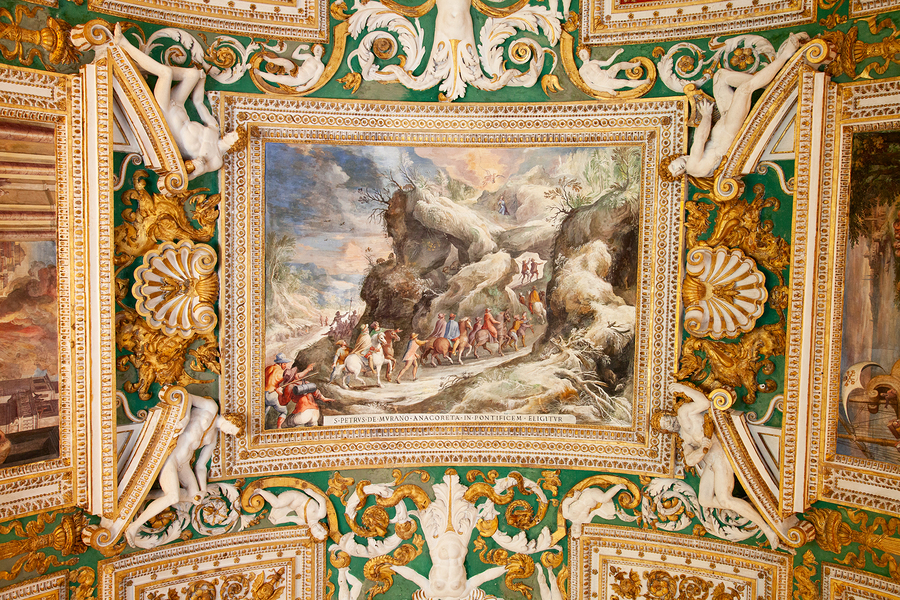 As for general rules to access municipal museums across the Italian capital, as well as the Vatican Museums, here they are: 
Upon arrival at the museum, visitors will have to wait for their turn to enter and keep a safety distance. They will have their temperature taken with a thermoscanner; if it's 37.5°C or higher, they will be denied entry.  
Hand sanitizers will be available at the entrance and in every room inside. 
Visitors must wear a mask at all times during the visit and maintain a safety distance of at least one meter.
To avoid gatherings or crowds, new signage has been set up for visitors to followed a determined route inside the exhibition halls.