It's the 72nd edition of the Venice Film Festival! John Bensalhia looks ahead to this prestigious event which takes place between 2nd and 12th September 2015.
Pay a visit to the cinema and you'll find that all walks of life are present. Look over there – the kids are gazing up in awe and wonder at the big screen as they enjoy their first cinematic experience. Turn to the back row – the young couple are enjoying their first date, sneaking in a few discreet kisses as the never-ending adverts roll on. And let's not forget the serious film buff, huffing at the loudmouth behind him providing a running commentary on the action and an annoyingly sticky floor.
The humble cinema has become part of our daily lives – and furthermore, the movies have allowed for critical acclaim at the global film festival.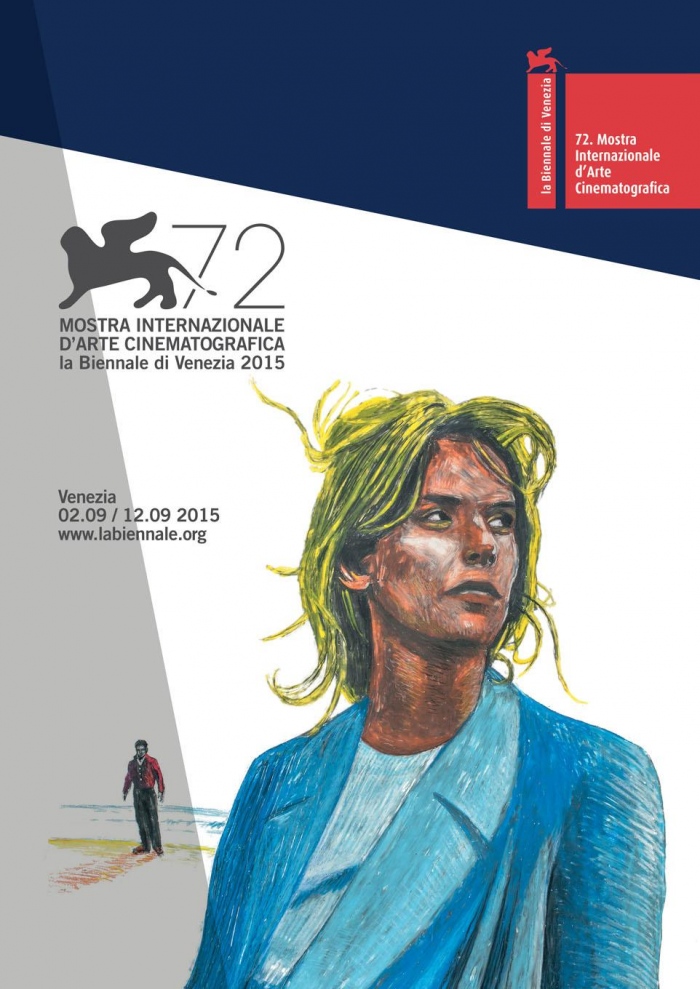 One of the most prestigious film festivals comes to Venice again at the start of September. Yes, between the 2nd and 12th of September, the 72ndVenice Film Festival promises a bumper crop of superb movie treats, with recognition of both burgeoning and established talent in the field. The festival has been a key part of Venice's calendar since it was initiated in the summer of 1932. Two years later, the competition aspect was introduced with 19 countries participating. The 2015 edition looks set to be another smash hit with a host of famous names and brilliant films being showcased. Here then, is a brief guide of what you can expect at the 72nd Venice Film Festival – sit back, munch on some popcorn if you wish and enjoy!
STARRING ROLES
As with many a Venice Film Festival, this year's event has managed to attract some important names both behind the scenes and front of house. Hosting the opening and closing ceremonies will be the actress, model and director, Elisa Sednaoui. Elisa has appeared in films including Les Gamins, Eastern Drift and Bus Palladium.
The president of the jury for the main competition is acclaimed director Alfonso Cuaron, who has helmed, amongst other films, Gravity, A Little Princess, and arguably the finest Harry Potter instalment of all, The Prisoner Of Azkaban.
Also on the jury are actresses Diane Kruger and Elizabeth Banks, Polish director Pawel Pawlikowski and Italian director Francesco Munzi.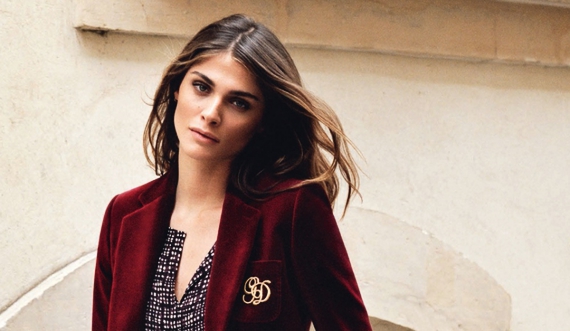 Elisa Sednaoui, Photo credit: http://cineuropa.org/
RESTORED TO GLORY
The problem with film is that it deteriorates in quality. Whether it's on the small or big screen, an ages old tape builds up all sorts of nasties, whether it's dirt, scratches, drop-out and warp.
But as time lurches on, so technology progresses. Today, those old films can be restored to their former glory. With the combination of state-of-the-art technology and dedicated workers, some film classics will be presented at this year's festival – looking as if they had just been released yesterday.
A selection of films will showcase these amazing efforts. Films have been painstakingly restored frame by frame to clean up the prints and get rid of any scratches, pieces of dirt and splices. In addition, the sound is also better than ever, with restoration techniques eliminating hiss and crackle.
This year's Venice Film Festival will showcase these awesome results. The films to undergo the process include Federico Fellini's 1973 Amarcord, a semi-autobiographical piece that tells a coming-of-age story about a young adolescent growing up in the village of Borgo San Giuliano. Originally released in 1957, Guru Dutt's Pyaasa (AKA The Thirsty One) will also be included in the group of restored films in the Venice Classics Award. Sergei Eisenstein's Alexander Nevsky will also be in this group. First shown in 1938, the film is set in the 13th century and tells of the attempted invasion of Novgorod by the Teutonic Knights of the Holy Roman Empire. The Argentine crime drama, Hardly A Criminal, is also on the list. This film starring Tito Alonso dates back to 1949 and was directed by Hugo Fregonese.
Offering the opportunity to enjoy some classic films in a brand new light, the Venice Classics Award section looks set to be a memorable highlight of this year's festival.
This year's lifetime achievement award is being given to French director Bertrand Tavernier.
Tavernier has been involved in French cinema for more than 40 years. During that time, he has presented two films to the Venice Film Festival in the past – Round Midnight in 1986 and detective film L.627 in 1992. His wide portfolio of work also includes The Clockmaker and A Sunday In The Country.
Described by Alberto Barbera as a "central figure in French film making", Tavernier's films have offered a combination of detailed and insightful character development, bold innovation and also a desire to explore social and political themes and issues. With a unique portfolio of acclaimed work, this year's lifetime achievement for Tavernier is well deserved.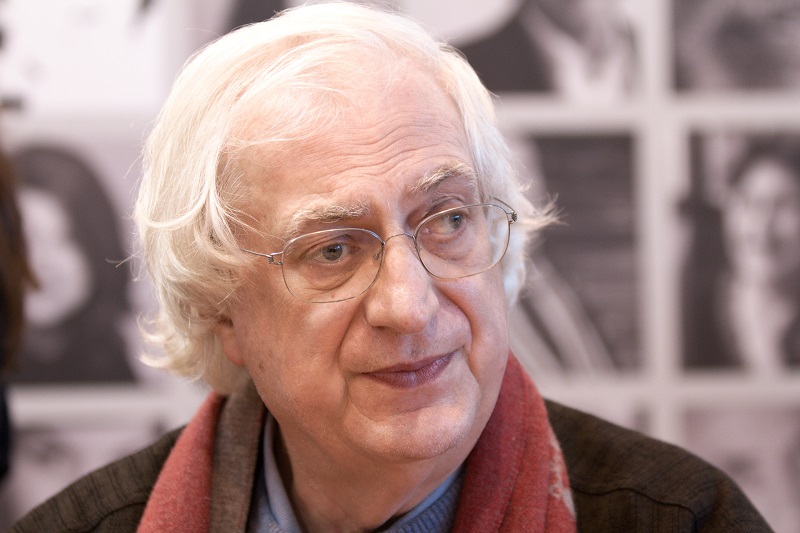 Bertrand Tavernier, Photo credit: Wikimedia Commons
FABULOUS FIFTEEN
2015 is shaping up to be a pretty good year for films, and a number of new movies shown outside of the competitions look set to boost the reputation of these 12 months.
Opening the film will be the disaster thriller, Everest. Based on the 1996 Mount Everest disaster, the cast includes Keira Knightley, John Hawkes, Josh Brolin, Emily Watson and Jake Gyllenhaal. Meanwhile, the closing film will be the Chinese comedy action film called Mr Six. It's directed by Guan Hu, stars Feng Xiaogang, and concerns the adventures of an ageing street punk called Lao Pao Er.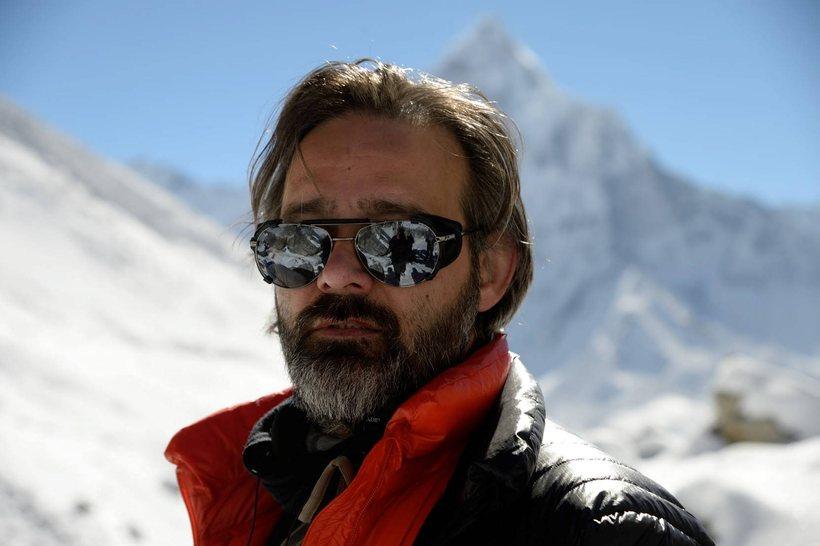 Everest, Photo credit: http://icelandmonitor.mbl.is/
Sandwiched in between these two movies is a diverse, entertaining and exciting line-up that offers something for everyone. Are you a fan of the music of Janis Joplin? Then there's the documentary film by Amy J Berg. Are you interested in the Boston Globe's Spotlight team? The Spotlight film is here with a starry cast including Mark Ruffalo, Stanley Tucci and Rachel McAdams. There are also two thriller dramas on the list – Go With Me (starring Anthony Hopkins, Julia Stiles and Ray Liotta) and Black Mass (starring Johnny Depp and Benedict Cumberbatch).
STRONG COMPETITION
This year's competition entrants in the main section feature some strong, bold pieces. The Italian-made films include A Bigger Splash, which is a joint Italian-French collaboration. The thriller, directed by Luca Guadagnino, revolves around a famous rock musician and a film maker who run into an old friend and his daughter while on holiday. The cast boasts Ralph Fiennes, Tilda Swinton, Matthias Schoenaerts and Dakota Johnson.
Juliette Binoche, meanwhile stars in The Wait, the Piero Messina-directed drama. Co-starring Lou de Laage and Giorgio Colangeli, the film follows two women waiting for the arrival of their respective son and partner in a Sicilian country house. Marco Bellocchio's Blood Of My Blood is also included in the main competition and is an Italian-French-Swiss venture.
Other films in this section include Equals, a futuristic feature that explores the notion of ridding the world of human emotions to ensure a secure, violence-free society. Equals stars Guy Pearce, Nicholas Hoult and Kristen Stewart. Another notable film is Beasts Of No Nation, which is based on the novel by Uzodinna Iweala. It stars Idris Elba and Abraham Attah.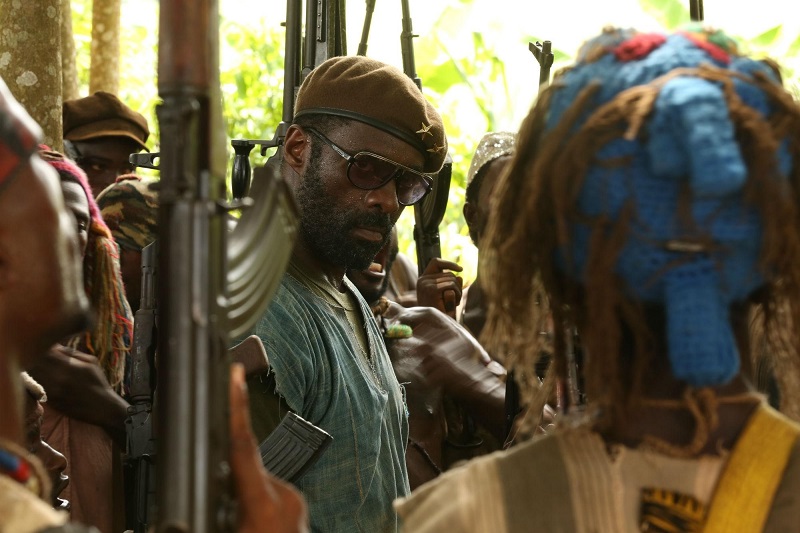 Beasts Of No Nation, Photo credit: http://icdn4.digitaltrends.com/
NEW HORIZONS
The Horizons section of films is bursting at the seams this year with some excellent offerings. From Italy, Renato De Maria's Italian Gangsters looks at the local underworld and the main exponents of Italian crime. Alberto Caviglia's Pecore in Erba is another Italian entry and is a collaboration with Germany, England and China. This piece looks at what happened to Leonardo Zuliani, the cartoonist, author, fashion designer and human rights activist.
Also in this section is Samuel Collardey's Tempete (France), which follows the decision being faced by a sailor who must choose between his career at sea and his family. Merzak Allouache's Madame Courage (Algeria, France) revolves around a young teenage criminal whose life could change after meeting a young girl who is initially a potential target for his crimes. Neon Bull (Brazil, Uruguay, Netherlands) is directed by Gabriel Mascaro and looks at the booming clothing industry in Brazil and the North East.
MORE MOVIES
There are other categories showcased at the Venice Film Festival, and these include the 29th edition of International Critics Week. Among the films in this sector are Esther May Campbell's Light Years (UK), Martin Butler's Tanna (Australia) and Green Zeng's The Return (Singapore).
Included in the Special Screening selection are Yann Arthus Bertrand's Human (France), Peter Mullan's Orphan (UK) and Antonio Capuano's Bagnoli Jungle (Italy). Meanwhile, in the 12th edition of Venice Days are The Memory Of Water by Matias Bize (Chile), As I Open My Eyes by Leyla Bouzid (France, Tunisia, Belgium, United Arab Emirates) and Viva la Sposa by Ascanio Celestini (Italy, France, Belgium).