John Bensalhia profiles some notable historical figures connected with Piedmont...
VITTORIO EMANUELE II (1820-1877)
Meet Padre della Patria – or the Father of the Fatherland. Vittorio Emanuele II is an influential figure in Italian history, becoming the first King of a united Italy since the sixth century.
The eldest son of Charles Albert (the Prince of Carignano) and Maria Theresa of Austria, Vittorio already had involvement in the first of the Italian War of Independence. During the 1848-49 battle, he fought in the front line of battles such as Santa Lucia, Goito and Custoza. But after his father abdicated the post of King of Sardinia-Piedmont in the wake of defeat at the Battle of Novara, Vittorio became the new King.
As the new ruler of Sardinia-Piedmont, Vittorio gained respect as a result of his shrewd reforms and political decisions. For example, he appointed Count Camillo Benso of Cavour as the region's prime minister. He would go on to become one of the major players in bringing about a united Italy.
Vittorio's strategy was quite simple – to bring a united Italy together under a single government. By 17th March 1861, Vittorio was now proclaimed King of Italy, and a united Italy was within his grasp. By the third Italian War of Independence, Vittorio himself had led troops to ultimately result in the annexation of Venice from Austria. In 1870, Rome had also been claimed after an Italian army had been sent to the Papal States to achieve this mission.
Vittorio Emanuele II passed away in 1877, but his considerable legacy lives on.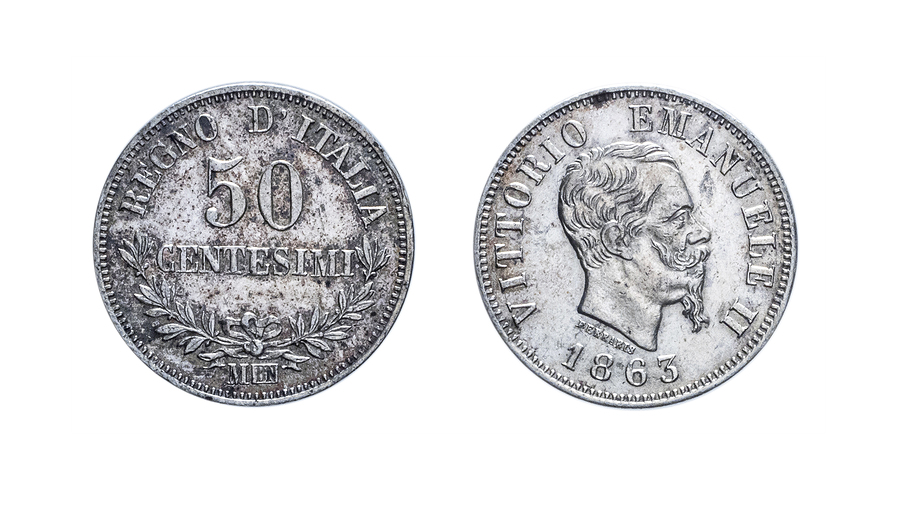 CAMILLO BENSO CONTE DI CAVOUR (1810-1861)
While we're talking about those instrumental in bringing about the United Italy, let's move on to Vittorio Emanuele II's first minister who was known as 'The Weaver' on account of his considerable political skills.
Having founded the review known as Il Risorgimento, Camillo was then elected as firstly a member of parliament and then minister in 1848. Two years later, his political talents were utilised when he was appointed Minister of Agriculture – in this post, he sought to get the best possible levels of free trade in his dealings with countries such as England, France and Belgium. In 1852, he became the head of Piedmont government, a post he held until 1859.
Among his most notable political actions was to form a coalition known as the Connubio, which melded Cavour's centre-right with Urbano Pio Francesco Rattazzi's centre-left group. This resulted in the fall of the d'Azeglio cabinet and the formation of a new ministry.
Cavour's influence also saw the Piedmontese parliament proclaim Vittorio the King of Italy and Rome the future capital of the kingdom.
URBANO PIO FRANCESCO RATTAZZI (1808-1873)
Another notable 'founding father' of Italy, Urbano Pio Francesco Rattazzi was born in Alessandria. He eyed a career in law, and having studied the subject, began to practice in 1838. Having been a success in his profession, 10 years later, he was sent to the Sardinian Chamber of Deputies to represent his home town.
He moved into politics, linking himself with the Liberals (Democrats). He then left to form his own group of the centre-left which would then connect with Camillo Benso Conte Di Cavour's centre-right group to create the Connubio (see above).
Rattazzi's other political appointments also included Minister of Justice, Minister of the Interior and the President of the Lower Chamber in the first Italian parliament.
CESARE PAVESE (1908-1950)
Having developed a keen interest in English language and literature, it's little wonder that Cesare Pavese went on to become a revered author of poems and novels, not to mention a translator and critic.
Born in the province of Cuneo in 1908, Pavese graduated from the University of Turin. He joined the Italian Communist Party and wrote for its paper, L'Unita. Before long, he was penning a string of acclaimed works such as Paesi Tuoi, La Spiaggia and Il Compagno.
Pavese's works had undercurrents of particular themes and concepts. And also places – for example, the Langhe had been a popular holiday destination for the young Pavese, and was featured in works such as The Moon And The Bonfires.
But perhaps one of the most prominent themes is that of loneliness. The protagonists of Pavese's poems and books don't tend to get that 'happy ever after' walk into the sunset ending. They can't seem to hold down long-lasting relationships of any substance.
In a sense, that feeling of isolation sadly crept into Pavese's personal life. Events such as disillusionment with his politics and a failed relationship with actress Constance Dowling had taken their toll, and in 1950, Pavese took his own life.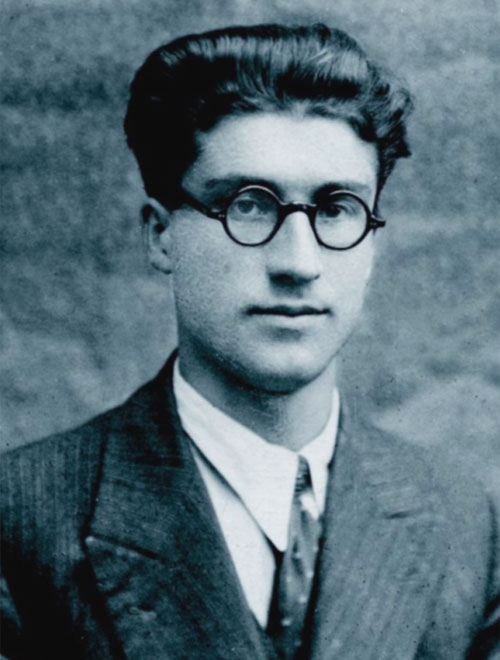 UMBERTO CAGNI (1863-1932)
A keen sense to explore was in Umberto Cagni's bones, and with that in mind, his interest in joining the Navy was a precursor to his other well-known vocation in life.
Cagni was born in Asti in February 1863, and his naval career began when he became an ensign in the Italian Navy. Before graduating to the post of captain in the Regia Marina in 1899.
It was his connection with Prince Luigi Amedeo that led to his involvement in a quest to reach the North Pole. The plan was to establish a base at Franz Josef Land via Archangel'sk), which would then act as a springboard to then reach the North Pole. Accompanying Amedeo, Cagni and the expedition boarded the vessel Stella Polare.
But as the expedition drew on, it became beset by problems. The Stella Polare was crushed by an onslaught of ice. Members of the expedition lost their lives. And even the prince himself became a victim of severe frostbite, to the point where it was clear that he was too ill to carry on with the expedition.
Cagni and the remaining members persevered as much as they could, reaching the northern-most point to date on 25th April 1900. Having marked the point with a flag, Cagni and the crew returned home where their efforts had been regarded as a notable achievement.
Umberto returned to the Navy, and during the years in the run-up to his retirement from admiralty in 1923, served in the First World War and led the naval relief help with the Messina earthquake of 1908.
PIETRO MICCA (1677-1706)
Many of the historical figures in this list tend to be politicians, rulers and artists, but let's spare a place for the 'Hero of Turin'.
Pietro Micca followed in his maternal family's footsteps in the woodcutting trade, but this family man (he was married with one son) was also a miner. This profession was borne in mind when Sabaud King Vittorio Amedeo II was recruiting men for the Spanish Succession War. Part of the plan was to recruit miners who could dig tunnels and protect the Turin fortress underground from French forces.
Micca was assigned to guard duty on an August night in 1706, as the French army conducted their siege of Turin. The forces penetrated an underground gallery of the citadel where Pietro was on guard. In order to defeat the invaders, he chose to use pop gun powder, but with a short fuse in order to save time. As a result, Pietro didn't have time to escape the ensuing blast that he had created, and so died a hero's death while serving his country.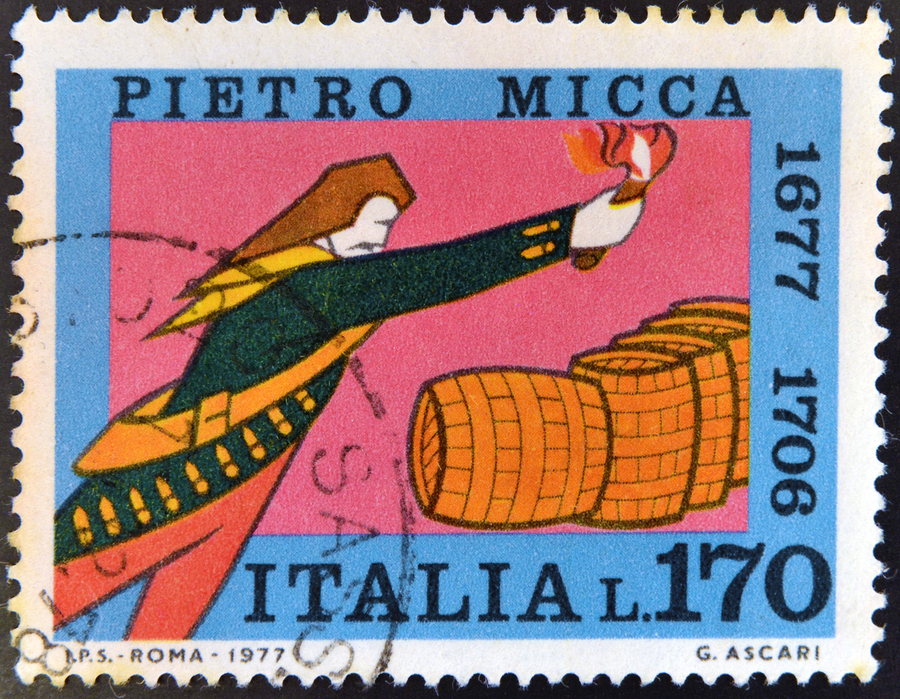 VITTORIO ALFIERI (1749-1803)
'The Founder of Italian Tragedy' might actually never have been if he'd followed his original path. While the initial studies of civil and canonical law may have resulted in a prosperous, well-paid job, Alfieri's interest in literature was too strong to resist.
Vittorio Alfieri would become a master of dramatic tragedy – his crisp, simple and to-the-point style of writing resulted in a number of memorable and well-remembered works from the later part of the 18th century. His works would contain many recurring motifs, including the usage of mythical and historical figures and scenarios as the springboard. Many of his characters would be heroes with an element of tragedy and also morality – facing the forces of tyranny and then having to suffer the fate of doing so, most commonly death. His works included Saul, Virginia and Cleopatra.
Alfieri shouldn't just be remembered for these classic dramatic tragedies – he also had other fingers in literary pies. He also published sonnets, poems, six political comedies and also his own autobiography!
BLESSED FRANCESCO FAA DI BRUNO (1825-1888)
Blessed Francesco Faà di Bruno actually didn't follow his best-known vocation until later in his life, and even then it very nearly didn't happen – had it not been for the help of Pope Pius IX.
Backtracking a bit, Francesco's other renowned vocation was in the field of mathematics. Having travelled to Paris to study the subject, he returned to Italy to become Professor of Mathematics at the University of Turin. He would become a big authority on the likes of elimination theory and elliptic function theory. His articles (around 40) were also published in the Journal de Mathematiques.
But Francesco was also a compassionate man, helping the poor and the elderly. He looked to become a priest, but this wasn't easy as starting in the priesthood was commonly for far younger men. The middle-aged Francesco nevertheless received support from Pope Pius IX and became ordained at the age of 51. His good works would carry on during this time, for example, forming the Minim Sisters of St Zita in 1881 as a way of helping the likes of domestic servants, maids and unmarried mothers.
FILIPPO JUVARRA (1678-1735)
The prolific Messina-born architect Filippo Juvarra in a way is the reverse case of Blessed Francesco Faà di Bruno in that he was originally a minister. However, he left this behind to study design and architecture.
Before long, Juvarra was finding work in the field of architecture, with initial work in the area of Rome (he would move to Turin and make it his home between 1713 and 1735). He worked on many projects including palaces (Palace of Birago of Borgaro), castles (Royal Venetian Castle) and churches (St Philip Neri's Church). It was a long and impressive list of architectural accomplishments before his passing of pneumonia in 1735.
GIUSEPPE VERMIGLIO (c.1535-c.1635)
Although the background of this Caravaggist painter is somewhat hazy, we do know enough rough details to paint our own picture of his life and works.
Sources indicate that Vermiglio was born in Alessandria, and led something of a bohemian and also temperamental lifestyle. It's said that he was imprisoned for possession of an unlicensed sword at the Monte di Brianza hostelry and later prosecuted for attacking fellow painter Silvio Oliviero.
But his results stood the test of time, with his works of art to be found in places such as Castello Sforzesco and Pinacoteca di Brera, Milan. Among his works are The Sacrifice of Isaac, The Last Supper and the Adoration Of The Shepherds.