Ralph and Ninke Boston learnt about Abruzzo from an old ailing man. "I was looking after this wonderful man in his 80s, who kept telling me about his farm in Abruzzo where he used to live before moving to England," tells Ninke. "He was living in the past as he lost his short-term memory and kept talking about his animals, the people, preparing food, the rural life." 
Those stories sparkled a dream about a beautiful unspoilt corner of Italy. The couple imagined setting up a farm in rural Abruzzo, living a simple self-sufficient life. They went to the Bel Paese trying to find the old man's farm but instead bought a future home for themselves. Three years ago, Ralph and Ninke quit their busy city lives and transferred with their children to Abruzzo to embrace their dream settling down near a small village of Carapelle Calvisio, in a mountain area rich in history. In the Middle Ages, important trading routes ran nearby and the villages here prospered. This corner of Abruzzo is studded with reminders of a glorious past: ancient castles, beautiful churches and crumbling convents. Today, the area has been slowly discovered by foreigners in search of stunning views and traditional Italian living at bargain prices. A small stone house here can be snapped up for a price of a second-hand car. 
Ralph and Ninke set up the Fattoria della Magica, an ethical sustainable farm specialising in rare Italian heritage breeds, on four hectares of land with three properties that required a complete renovation. "We are in our own small valley, the nearest village is about eight kilometres and we are the only people living in the valley, so there is no traffic, no noise, no light pollution. Yet we are not far from bigger towns and cities, only 45 minutes to one hour from Pescara and L'Aquila," says Ralph. 
Although, Ralph and Ninke kept chickens, rabbits and a vegetable garden in the past, farming in Abruzzo was a steep learning curve. "The first time I took one of our lambs to slaughter for the family we didn't know what to do with it afterwards. When I brought it home, Ninke says: "OK, you make it into chops now." I looked at her and said "How?" So, we had to go on YouTube to see how it is done," remembers Ralph. Friendly locals are always happy to answer the couple's questions about farming. "We talk to old farmers and learn an incredible amount from them. They are excited to pass on all they know because their children are not working on the land," says Ninke.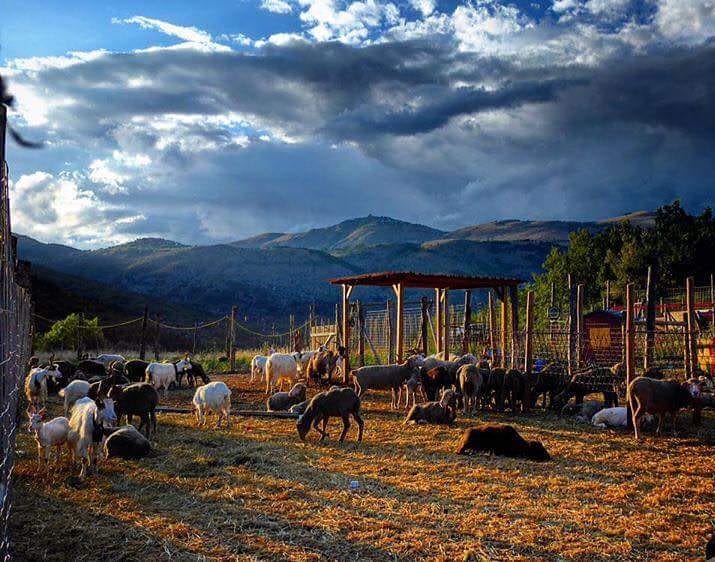 Today the Boston family has 40 sheep, 20 goats, 60 pigs, 250 chickens, 50 ducks, 30 turkeys, 20 rabbits, 7 cats and 10 dogs and are planning to add donkeys and bees. They chose heritage breeds that have been forgotten in favour of the faster-growing, commercial stock. For instance, their sheep are Gentile di Puglia, a traditional breed, dating back to the 15th century. Today, there are only around 3000 heads registered in the world. The goats are the Girgentana breed with distinctive spiral-shaped horns that has made the endangered species list in Italy.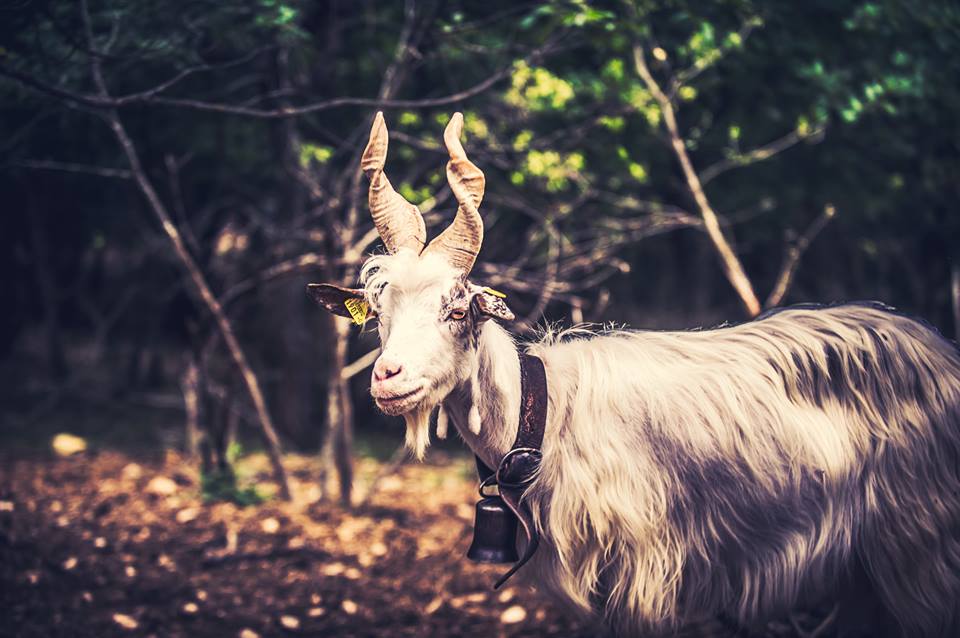 Learning the new language was another challenge. "There isn't much English spoken in this rural part of Abruzzo but the locals are supportive and patient when we try to speak Italian. We are learning through necessity and perseverance. We use apps such Duolingo. Our older son, Airik, speaks good Italian already as he goes to a local school. He has become our teacher and always corrects our grammar," says Ralph. 
Rural living in Abruzzo couldn't be more different from the stressful busy city life Ralph and Ninke used to have.  "We chose a lifestyle change, so in many ways it is not even comparable to our previous lives. We went from living on a good salary to being in a start-up farming business, so financially we have to be careful and watch our spending now," explains Ralph. "But even on a tight budget we can go and eat out a few times a month. One of our favourite places is an all-you-can-eat place, not far from us, where unlimited pizza with artisan beers costs €15 a head. We wouldn't expect to get this kind of price anywhere outside of Abruzzo."
The region's low cost of living means that even the most frugal people can live here comfortably. The Boston family, two adults and four young children, spend €100 per week on grocery shopping. Most of their vegetables are home-grown, the farm animals provide meat and with the help of a local butcher the couple make delicious cured ham and sausages. Sometimes, on a warm evening, the whole family gathers by a campfire to make a rustic rabbit stew or other delicious one-pot wonder and watch the stars popping up in the night sky. In summer, Ninke prepares numerous jars of jams, pickles, sauces, which they all through the winter.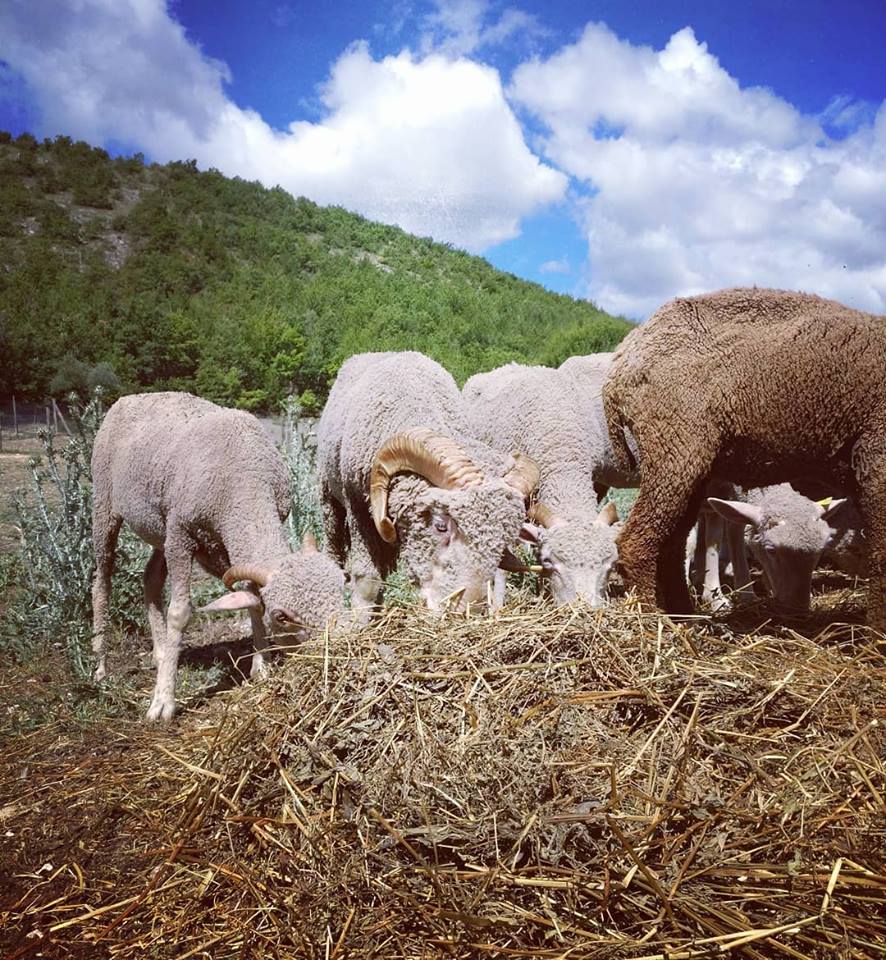 Like this story? Don't miss "Share Your Italian Story: A New Life in Florence."
The couple says it is impossible not to love Abruzzo. "The locals are friendly, the food is excellent, especially the arrosticini (traditional barbecued mutton skewers). The geography here is amazing. Rolling hills, the coast, the rocky mountains and they are all within a short car drive." Whenever they get a chance, they jump in the car with their kids and head to the local lake for a swim and picnic, or head to a village festival or catch up with friends.
Running a farm is not everyone's cup of tea. As romantic as it sounds, it is hard work and the Boston family have to deal with problems they couldn't have even imagined while living in a big city before moving to Abruzzo. For instance, how do you protect your animal stock from hungry wolves? Several goats and sheep went missing a short while ago and the photo trap the couple had installed near the farm showed the perpetrator: two splendid wolves sniffing around. 
Despite all pitfalls and difficulties, Ralph and Ninke have never regretted their decision to move to Abruzzo.
They work hard during the day but as the sun starts rolling down, they can relax sipping local wine, breathing in the clean mountain air and listening to the gentle jingle of the goats' bells grazing nearby. "We have freedom, no boss and we make our own way in life. That is the value of moving to Abruzzo and doing this. We've been through tough times, we worried but we've never wished we haven't done. We'd never go back," says Ralph.