It takes a while to really get to know someone; superficial appearances, smiles and everyday exchanges are sometimes all that's needed to establish a simple friendship - but to glimpse the soul, to tighten the bonds, takes time, effort, a willingness to share secrets, to accept and be accepted.
And so it was for us with Sicily. Our first meeting was a brief encounter, exploring the north-eastern medieval town of Caccamo, tentatively dipping into Palermo, as suggested by the Sicilian journalist Roberto Alajmo who empathised with a visitor's first steps.  Guidebooks dutifully showed us the way and, with each trip, we began to relax in her warm and wise company.  There came a point when we wanted more from this relationship, to peel back the layers and confront the diverse aspects of Sicily's personality.  For this, we turned to our love of literature.  What had inspired well-known authors and poets to visit or set their novels here?  What could Sicilian writers tell us about their homeland?
Armed with an initial collection of must-reads, we set off in search of the settings and stories mentioned in the books. We followed the time-worn footsteps of Lampedusa's Leopard, the classical sojourn of Johann Wolfgang Goethe, the literary locations of Camilleri's Montalbano and the romantic interlude of Samuel Taylor Coleridge in Syracuse.  Our journeys through the island's history and geography began to take the shape of a mindmap that charted our reading habits.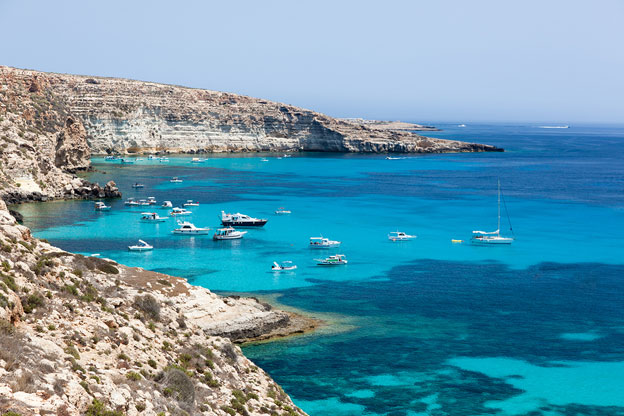 As Suzanne revelled in her research of D H Lawrence's years in Taormina, Andrew was getting to grips with a translation from Spanish of the prize-winning travelogue, Journey to Sicily with a Blind Guide, written by Alejandro Luque. These first trickles of inspiration began to coalesce into a stream of ideas that led to a book proposal, culminating in a commission from the publishing house, Tauris Parke.
The brief we had set ourselves was to explore the entire island, or as much of it as literary inspiration would allow, in the shadow of authors, both famous and lesser-known, to discover the corners and characters that gave birth to their own works. Palermo was the obvious starting point, along with the Conca d'Oro overlooked by the brooding presence of Monte Pellegrino. The words of one writer would lead us in a particular physical and mental direction, the baton being passed from one idea to another. In such a way, Palermo revealed itself as a complex city, from its Arab-Norman splendour through the years of Spanish Vice-Royalty and Bourbon decadence, to the ravages of the Second World War and its multifaceted present.
The book follows a largely clockwise route around the island, but interweaves these historical eras. In Messina, we meet the author of Don Quixote, Miguel de Cervantes and a young pretender to the crown of Shakespeare. Taormina brings us to the belle époque of late nineteenth and early twentieth century letters where the deep blue of the Ionian Sea washed in the great and good of world literature including Maupassant, Yeats, Hemingway, Lawrence, Gide and Wilde.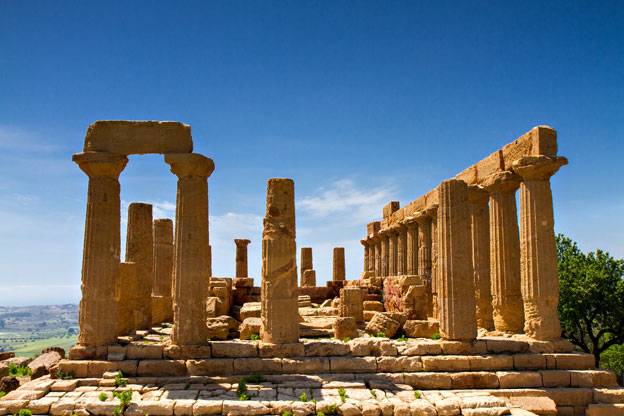 Each area had its time in the literary spotlight; its champions and its detractors. Syracuse was the principal player in Magna Grecian civilization and culture.  Poets and playwrights, such as Aeschylus and Pindar, still performed and read to this day, were at home in the theatres and agorae of the town, the ruins of which continue to attract visitors to their smooth luminous stone. The Romantic poets were naturally drawn to this momentous Classical beauty, a magnificence that hid darker stories of capture and starvation during the Athenian wars.
Patrick Brydone, one of the first northern Europeans to include Sicily in a Grand Tour, wrote a series of letters that were later collated into a book that became a best-seller. He is most famed for his descriptions of climbing Mount Etna which he managed on the second attempt.  After calling off his first endeavour, he repaired to the coast.  Musing on the Homerian legend of Cyclops and the way in which poets from Virgil onwards have fed on each other's works, he was compelled to write, 'Poets have ever been the greatest of all thieves; and happy it is that poetical theft is no felony, otherwise, I am afraid, Parnassus would have been but thinly peopled.'
There is no more apt description of the way in which Greco-Roman legend, set in Sicily, has continued to influence the writing of authors through the centuries. This brings us to the navel of Sicily, Enna, with its legend of Persephone and her abduction into the underworld, giving rise to the origin of our seasonal year and the abundance brought by spring and summer. It's no surprise that Mary Taylor Simeti christened her autobiographical travelogue, On Persephone's Island.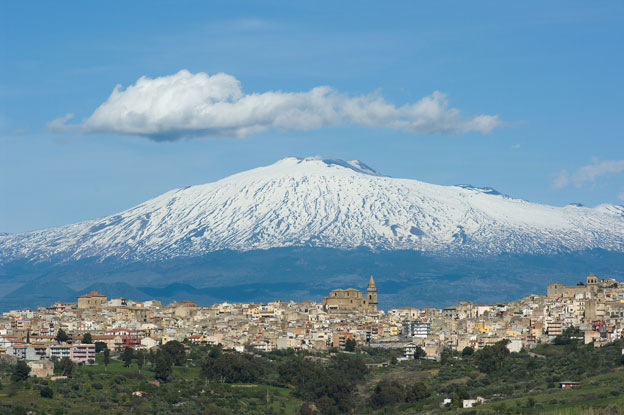 The artist Caravaggio famously fled to Sicily from the repercussions of a heated dispute on the Island of Malta.  Commissioned to paint the Burial of Saint Lucy for the Church of Santa Lucia alla Badia in Syracuse, he produced an iconic work in his chiaroscuro style.  This light and shade could be a metaphor for the entire island.  It's impossible to write a literary guide to Sicily without touching on darker subjects, although it should be noted that it is only one contribution to the literary whole. A good overview of the complicated issue behind corruption and crime can be found in the writing of Peter Robb in his work, Midnight in Sicily.  Interestingly, he is also a Caravaggio scholar.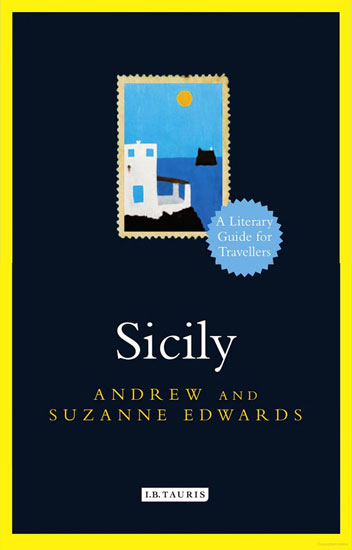 Our circular tour closes with Mount Erice and the battle at Calatafimi, a defining moment in the unification of Italy, supported by Alexandre Dumas in a real-life manifestation of the swashbuckling adventures he favoured in his writing.  Dumas was a fervent supporter of Garibaldi's cause to bring together the disparate states of nineteenth century Italy.  High expectations led generations of Sicilian writers to probe this moment in history with their insightful prose, including Federico De Roberto and Giuseppe Tomasi di Lampedusa.
At the end of our research, we had collected the stories and experiences of over a hundred writers from the aforementioned Greeks, to twenty-first century travellers and journalists; far too many to enumerate in this introduction but a clue to the significance of Sicily as a cultural influence.  Standing on the shoulders of these giants takes you on a journey through layers of the island's past, affording a view of its future.  It compels you to listen to its stories of resilience, inspiration, decadence and romance; to listen to its soul.
Buy your copy of "Sicily: A Literary Guide for Travellers" here.