John Bensalhia offers some key tips for those with disabilities looking to come to Italy for a holiday...
If you're seeking the perfect holiday, then Italy is an obvious candidate. The history and architecture – combined with beautiful beaches and countryside (not to mention some of the finest food and drink that you could ever wish for) make up the ideal holiday package.
But for people with disabilities, there is more to consider. The practicality and accessibility of their chosen destination must be considered. Are the streets easy to move around in? Do the local sights and tourist attractions have disabled facilities? How are the transport links?
With all those types of question in mind, here then is a guide to some of the most important aspects to consider for travellers with disabilities looking to come to Italy for a holiday.
NOTE THE COBBLED STREETS
The distinctive cobbled streets can be found in many an Italian village, town or city. But these medieval links are not the easiest to navigate for wheelchairs or mobility scooters.
For example, some of the medieval streets to be found in the heart of Milan or Rome – or some of the Tuscan cities like Montepulciano – feature uneven, cobbled streets that can prove to be a bit of a challenge for those using a wheelchair or a mobility scooter. When you come to hire either of these, make sure that you choose a resilient model that can manage rough and bumpy terrains.
BE AWARE OF THE STEEP HILLS
Be aware that some of the locations in Italy have steep hills. For instance, Rome is known in some quarters as the 'City Of Seven Hills'. Back in the time of the Middle Ages, towns were designed to be built and located on the tops of hills as a means to protect the inhabitants from potential invasion.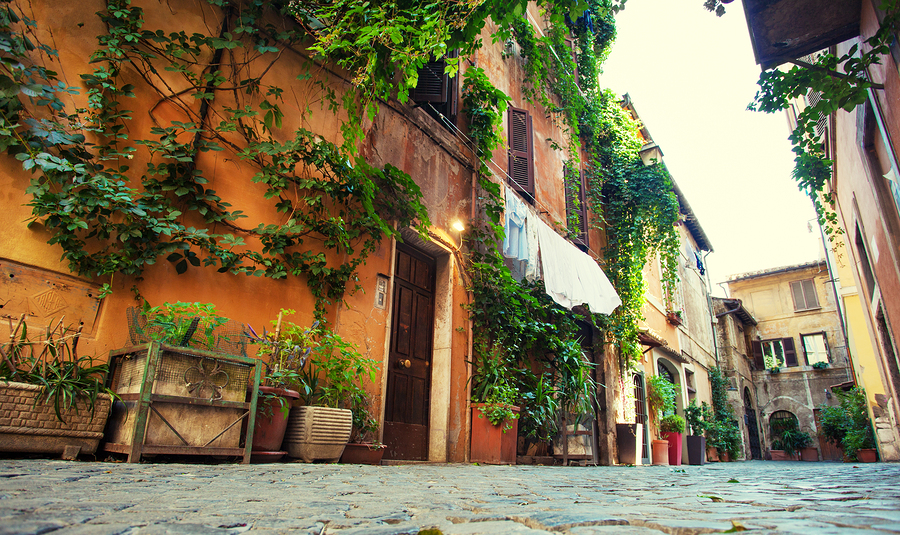 So if you are looking to attempt any of the steeper inclines in Italy, then some wheelchairs have ratchet devices included known as Hill Climbers. These can prevent the risk of the wheelchair rolling back by gripping the wheels and adding that extra strength.
PLAN YOUR DAY
When you come to plan your day out, make sure that you choose a place that's relatively easy to navigate. Check online or in books for the relevant reviews and guides.
For instance, some of the bridges can be an issue. In Venice, for instance, there aren't so many bridges that have a stair lift. Meanwhile, some of the older buildings may be harder to access – like some of the churches such as Venice's Scuola Grande del Carmini, which have steps to the ground floor and two flights of stairs to the upper floor.
Plan in advance whatever works for you – and once you're there, the hospitable hotel staff will also be able to recommend some sights worth seeing that are easier to get around.
LOOK FOR FACILITY-FRIENDLY SIGHTS
The good news is that many sights and tourist attractions in Italy have facilities designed for ease of accessibility. For example, in Milan, at the main entrance in the Duomo's west end, there is a ramp for easy access to the ground floor. Other Milanese attractions such as Museo Diocesano and Villa Reale also offer facilities for ease of access. The former includes a ramp that allows you access to the service gate on the right hand side of the entrance, and there is also a lift and disabled toilets. Villa Reale, meanwhile, includes a staff-operated stair lift that takes you to the ground floor, and again, disabled toilet facilities are available.
Many of the Roman sights also include similar kinds of facility. For instance, seven years ago, an outdoor elevator was introduced at the Roman Forum, while an elevator is also at the Roman Colosseum.
TAKE THE TRANSPORT
Another plus point of holidaying in Italy is that the transport links are good for disabled people.
If you're looking to go to Venice, then the water transport system is particularly good. The waterbuses are reliable – they are prompt, and include dedicated wheelchair access for most of the routes. Electronic signs are informative, and provide information with respect to the times and the next available boats. The staff are also careful to make sure that when the water boat arrives, it's kept as secure as possible while wheelchair and mobility scooter users safely leave.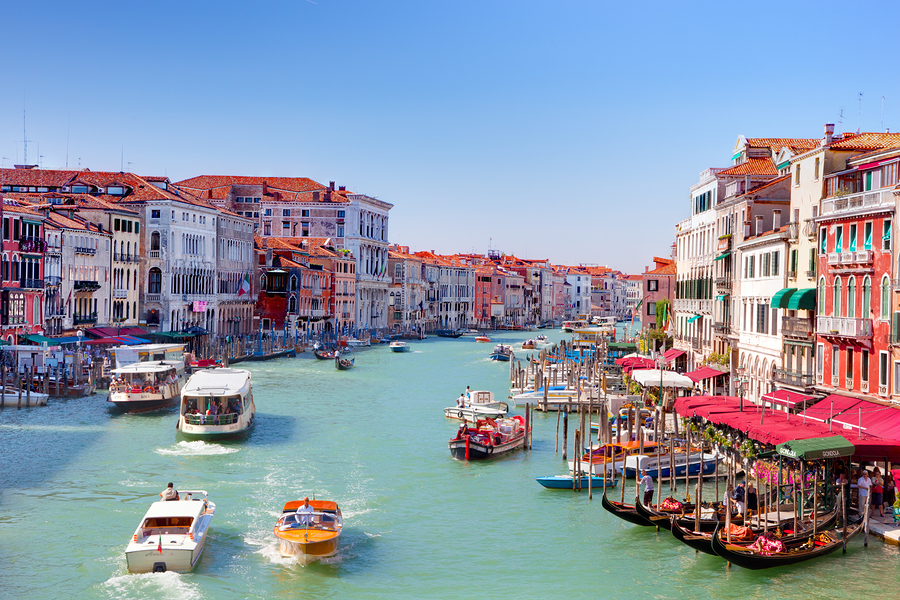 At Marco Polo Airport, there is also a water taxi service. Once you land, staff will help you on to the transferring shuttle bus that takes you to the landing stages. Once you reach the boat, a scissor lift can take the wheelchair or scooter safely and securely into the cabin.
Other forms of transport are also designed with disabled access in mind. Many of the buses in Italy have special areas and facilities – as do the trams, which offer accessible access and a special reserved space in the middle for wheelchairs.
FIND THE RIGHT HOTEL
One of the most important aspects of booking a holiday is finding the right hotel. Fortunately, a great deal of Italian hotels can provide disabled facilities. Before you book, make sure that the hotel that you choose to stay in has all the facilities that meet your requirements. A good port of call is a website like TripAdvisor, Sage Traveling or LateRooms, which lists the most acclaimed hotels that contain facilities.
There are too many to mention, but here are some good examples of disability-friendly hotels. Hotel Villa Liana in Florence includes wheelchair access to reception, bar and disabled car parking spaces. Arte B&B in Surbo, Puglia, offers disabled access bedrooms, ground floor disabled toilets, plus wheelchair access to reception, bar, restaurant and leisure facilities. Sardinia's Nuraghe Arvu also contains the disabled access bedrooms and ground floor disabled toilets, plus wheelchair access to reception, bar, restaurant and conference rooms.
All of these – and many more – offer good quality disabled facilities and also, dedicated staff who will make sure that your stay is an enjoyable and relaxing one.
USE A COMPANY TO MANAGE YOUR VISIT
If you're looking to come to Italy for a holiday, then it's worth considering using a dedicated company that will be there for you throughout your stay.
A good example is Accessible Italy, a company that helps tourists with disabilities to plan their holidays in Italy. The advantage of using such a company is that not only can they organise tours and sightseeing days out, they can also deal with other aspects too.
For example, Accessible Italy can help with finding a manual wheelchair for you to rent when you arrive. You will then be able to hire that wheelchair until you leave – and furthermore, you don't have to worry about returning the wheelchair. The company takes care of that for you.