Italy Magazine continues its series celebrating the top Italian actors and actresses of past and present times. After presenting the "Top Ten Italian Actresses of the Past" and the "Top Ten Italian Actors of the Past" (click on the titles for the articles), we come back to the present with a selection of well-known, acclaimed performers gracing the screen in recent decades.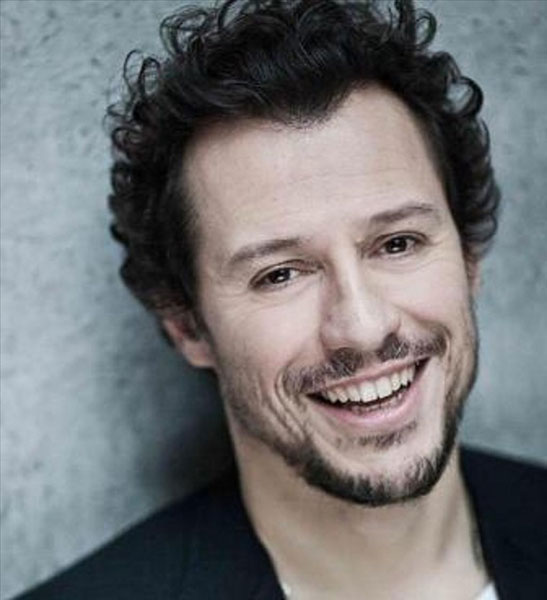 STEFANO ACCORSI
Stefano Accorsi was born in Bologna in 1971. He grew up in a village in the outskirts of Bologna and studied theater in Bologna. After a series of small parts, he became very popular thanks to an ice-cream TV commercial where he spoke a funny "Italo-English" line "Du gust is megl che uan", which became a catch phrase. His big hit in cinema was with Jack Frusciante è uscito dal gruppo (1996), adapted from the best-seller of the same name by Bolognese author Enrico Brizzi, and later with Gabriele Muccino's L'ultimo bacio (2001), where he starred alongside Giovanna Mezzogiorno and Stefania Sandrelli. Besides Muccino, he likes to work with directors Michele Placido and Ferzan Ozpetec, who directed him in the highly successful Le fate ignoranti, where Accorsi plays a homosexual man. He won three awards for this role. He has also worked in French films. Accorsi has two children with French model and actress Laetitia Casta.
MONICA BELLUCCI
Monica Bellucci is perhaps the most famous present-day Italian actress and a symbol of Italian beauty worldwide. She was born in a small village in Umbria in 1964 and began her career as a model to support herself while studying law at the University of Perugia. In 1988, she moved to Milan and joined one of the world's biggest modeling agencies, Elite Model Management, beginning a very successful modeling career on both sides of the Atlantic. She posed for Dolce & Gabbana, among others, who still consider her their muse and starred in a famous black and white TV commercial for them, directed by Giuseppe Tornatore, who also directed her in the film Malèna (2000). She made her acting debut on television in 1990. Her American film debut was in Bram Stoker's Dracula (1992). Thanks to her role in the French thriller L'appartement (1996), she was nominated for the César Award, the French equivalent of an Oscar nomination. Since the early 2000s, she has appeared in films shot in Europe and the U.S., including The Matrix Reloaded (2003) and The Passion of the Christ (2004). Bellucci recently announced her separation from her husband of 14 years, French actor Vincent Cassel, with whom she has appeared in several films. They have two daughters.
GIANCARLO GIANNINI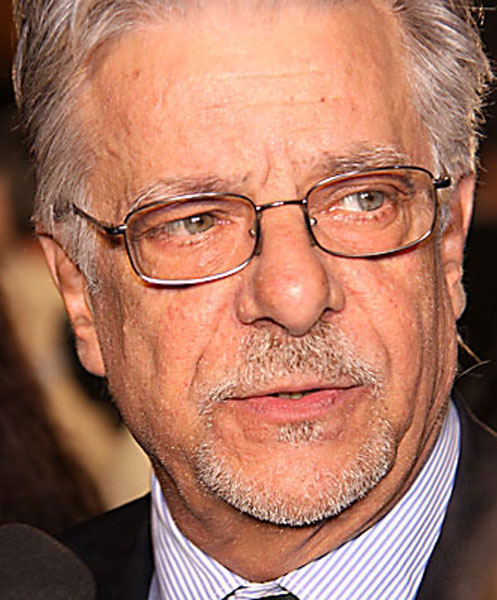 Giancarlo Giannini was born in La Spezia in 1942. He acted in theater and television before making his debut on the big screen in 1965. In 1966, he started a successful collaboration with Italian film director Lina Wertmuller, who cast him as the male lead role in many films and directed him to an Oscar nomination for Best Actor in 1976 with Pasqualino Settebellezze. His fluency in English has brought him a number of roles in important Hollywood productions, such as A Walk in the Clouds (1995), Hannibal (2001) and Man on Fire (2004). More recently, Giannini has appeared in the 21st James Bond film Casino Royale (2006), and in the sequel, Quantum of Solace (2008). Giannini is also known for dubbing international stars of films released on the Italian market, such as Jack Nicholson (one of his most notable performances is for The Shining), Al Pacino, Michael Douglas, Dustin Hoffman, Gérard Depardieu and Ian McKellen.
ISABELLA ROSSELLINI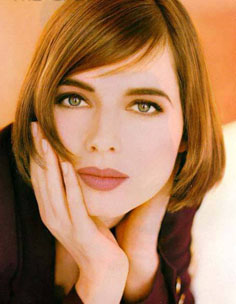 The daughter of two cinema legends, Ingrid Bergman and Roberto Rossellini, Isabella Rossellini was born in Rome in 1952. She made her movie debut in Vincente Minnelli's A Matter of Time in 1976, which starred her mother. She then made a couple of Italian pictures and worked as an American correspondent for Italian television network RAI before appearing in Taylor Hackford's White nights (1985). One of her most memorable role was that of the tortured nightclub singer in David Lynch's Blue Velvet (1986). She has lived in the U.S. since 1979 and holds dual Italian and American citizenship. She was married to Martin Scorsese from 1979 to 1982 and had a five-year relationship with David Lynch. Rossellini has also had a successful career as a model, beginning at quite an old age for modeling standards, 28. She was the face for Lancome for 14 years. In 1992, she modeled for Madonna's controversial book "Sex". Rossellini is also a writer and is involved in conservation efforts.
RAOUL BOVA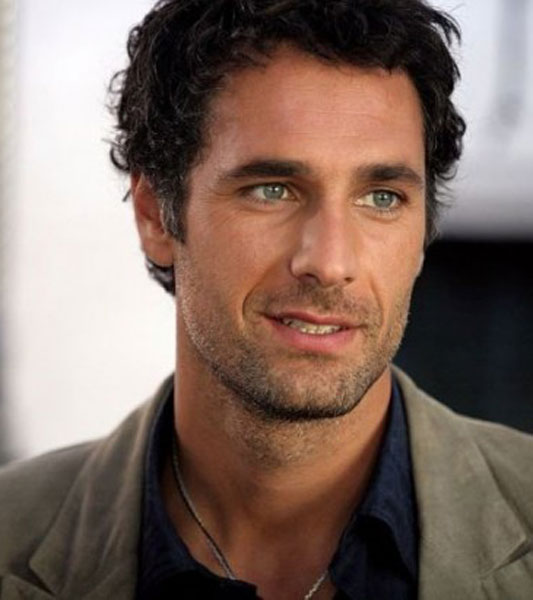 Raoul Bova was born in Rome in 1971. He was a swimming champion when he was a teenager and studied physical education at the university before dropping out to pursue his acting career. His film debut was in Piccolo grande amore (1993) by Carlo Vanzina, and he quickly became very famous in Italy. Wanting to shed his sex-symbol image, he started to take on deeper roles, in movies such as Rewind, I cavalieri che fecero l'impresa, and La frontiera. It was with the demanding role of Lorenzo in La finestra di fronte (2003) by Italian-Turkish director Fernan Ozpetek that he became the respected actor he wanted to be. He had a supporting role in the blockbuster Under the Tuscan Sun (2003), where he played an Italian playboy. Bova has worked a lot in television as well, one of his most famous series being La Piovra. He leads a quiet personal life, married to an Italian woman who is not in the show business, Chiara Giordano, with whom he has three children, although it is currently rumored that they are separating.
VALERIA GOLINO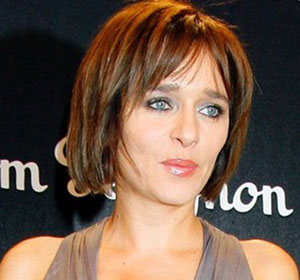 One of the biggest internationally recognized Italian actresses, Valeria Golino was born in Naples in 1966 and was raised between Naples and Athens. She was discovered by film director Lina Wertmuller. She won the Best Actress Award at the Venice Film Festival for Storia d'amore in 1986. She began to work in Hollywood in 1988 and received roles in prominent films such as Rain Man, as the girlfriend of Tom Cruise, and the comedy films Hot Shots! and Hot Shots! 2. When casting for the leading role in Pretty Woman, it came down to Golino and Julia Roberts, who eventually got the part. Golino trained for two years at a vocal coaching school in New York to get rid of her native Italian accent. She won the David di Donatello Award for Best Actress for her role in La guerra di Mario (2006). More recently, her film Miele was screened at the 2013 Cannes Film Festival. She has been in a relationship with Italian actor Riccardo Scamarcio since 2006.
ANNA GALIENA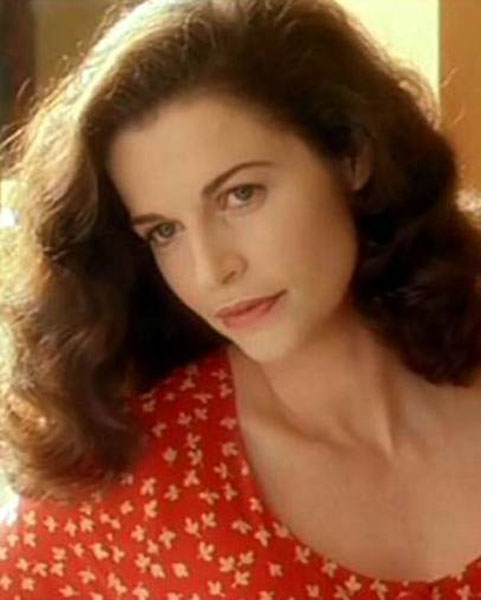 Anna Galiena, born in Rome in 1954, has worked in theater and cinema and is best known to English-speaking audiences for her appearances in Le Mari de la coiffeuse (1990), Bigas Lunas' Jamón, jamón (1992) and Bill Forsyth's Being Human (1994), starring Robin Williams. The latter movie represented her Hollywood debut, however it was a flop and since then she has mostly worked in Europe. She studied acting in New York, where she acted in several Broadway productions at the beginning of her career. In 2002, at the age of 48, she starred in Tinto Brass' Senso '45, appearing naked in several scenes. She is a prolific actress, having worked in at least 50 films, and is still very active.
LUCA ZINGARETTI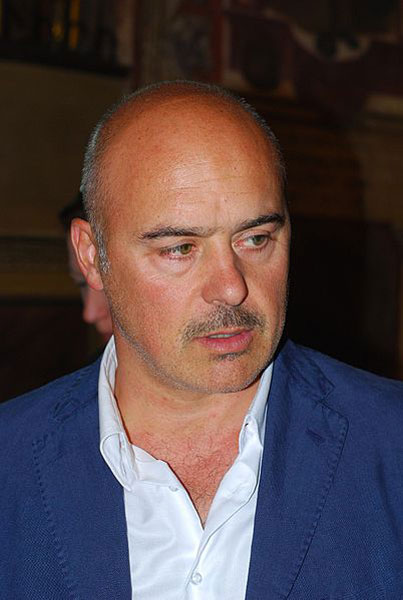 Luca Zingaretti, born in Rome in 1961, is famous for playing Salvo Montalbano in the successful tv series set in Sicily Il commissario Montalbano, currently in its ninth season, based on the character and novels by Italian novelist Andrea Camilleri. He began his career in theater and first gained critical attention with his role as Ottorino in Marco Risi's 1994 film Il branco. In 1996 he starred with Sabrina Ferilli in the film Vite strozzate, directed by Ricky Tognazzi. Stardom arrived with his leading role as Commissario Montalbano, shown on Italian Rai TV channel and subsequently in many European TV channels, including the UK, and in Australia and the U.S. He then became one of the most sought-after dramatic actors in Italy appearing in such films as Prima dammi un bacio (2003), I giorni dell'abbandono (2005), Tutte le donne della mia vita (2007) and Il figlio più piccolo (2010), directed by Pupi Avati, for which he was awarded a Nastro D'Argento for best supporting actor.
MARIA GRAZIA CUCINOTTA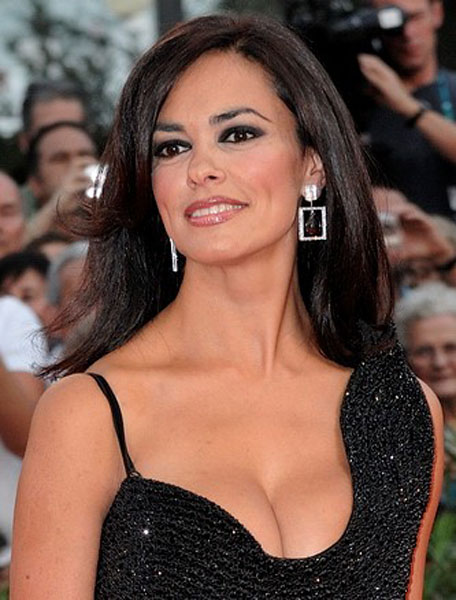 Sicilian beauty Maria Grazia Cucinotta was born in Messina in 1968. She is very popular in Italy for her work in movies and television and is mostly known abroad for her roles in Il Postino (1994) alongside Massimo Troisi and in the Bond movie The World Is Not Enough (1999). She started her career as a model and showgirl and subsequently starred in several Italian films and television series. In 2005 she has also started producing films, especially in the U.S., with All the Invisible Children one of the most notable. She has a daughter with Giulio Violati to whom she has been married since 1995.
ASIA ARGENTO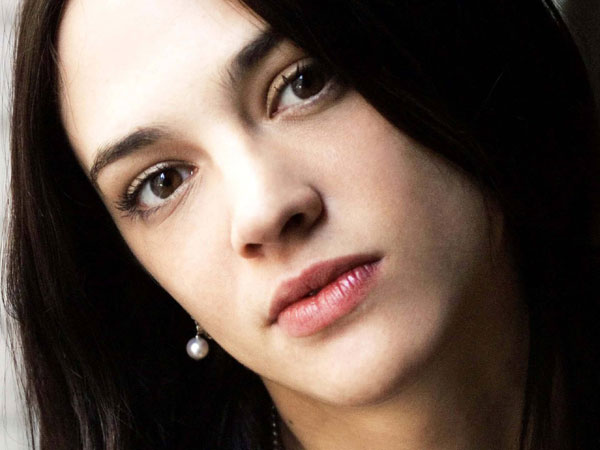 Asia Argento was born in Rome in 1975, the daughter of actress Daria Nicolodi and horror movies director Dario Argento. Asia has said in interviews that she grew up feeling lonely, due in part to her parents' work. She was introverted and spent a lot of time reading. Her father used to read her his scripts as bedtime stories. At age 14, she ran away from home. She started acting at the age of nine. Her first film with her father was Trauma, in 1993, the year after her career had started to take off with Le amiche del cuore, written and directed by Michele Placido. She received the David di Donatello Award for Best Actress in 1994 for her performance in Perdiamoci di vista!, and again in 1996 for Compagna di viaggio. In 1998, Argento began appearing in English-language movies, including XxX (2002) with Vin Diesel. She has worked in French films as well, like La reine Margot (1994). Besides being an actress, Argento is also a director and a writer. She has two children, the first from Italian singer Morgan, and the second from her husband, director Michele Civetta.