Cars, chocolate and a soccer team may be Turin's "claim to fame", but there's more to this elegant city in north-western Italy than Fiat, Gianduiotto and Juventus. Its long and important history is reflected in the city's look, from the typical Roman street grid, still visible in the historic center, to the wide boulevards lined with porticoes and Baroque palaces, an Italo-French imprint given by the long domination of the House of Savoy.
There's a lot here to keep you entertained, so plan your visit to Turin by following our suggestions on what not to miss.
To get a feel for the city's grandeur, start from its heart, Piazza Castello, the site of several important buildings, among them: Palazzo Reale, the royal palace built for Duke of Savoy Charles Emmanuel II in the mid-1600s, which contains many sumptuous apartments, an impressive library and the royal gardens; Palazzo Madama, a 14th century castle built on the remains of a Roman-era gate, Porta Pretoria, once the seat of the Savoy senate, and the first seat of the Italian senate after Italy's unification in 1861; the Teatro Regio di Torino, Turin's opera house dating to the 18th century; and the Biblioteca Reale, which houses Leonardo da Vinci's self-portrait (now exceptionally on view in Rome).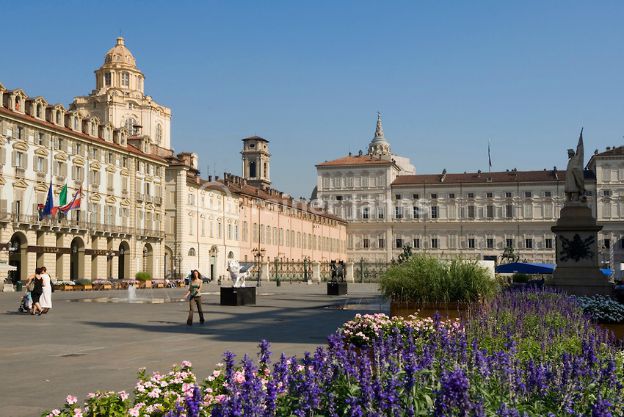 After you've taken it all in, head down the arcaded via Roma to reach Piazza San Carlo, nicknamed "il salotto di Torino" (Turin's living room). Built in the 17th century, it used to be the center of Turin's political life. On more gluttonous matters, Piazza San Carlo is also home to two of the city's oldest cafès: Caffè Torino and Caffè San Carlo. Turin has a fantastic cafè culture thanks to its many historic coffee shops, where intellectuals and politicians, including the leading figure in the movement of Italian unification, Turin-born Camillo Benso, Count of Cavour, used to gather. Make sure you try the local specialty, bicerin, a delicious concoction made of espresso, chocolate and milk.
Now that you've had your share of history and architecture, it may be time to go in search of more material pursuits, which means fashion shopping!  Keep going down Via Roma to reach Piazza Carlo Felice, where you can hop on the shuttle to Vicolungo The Style Outlets (the shuttle departs daily at 10 am, with a return at 4:30pm).
Vicolungo The Style Outlets is a pedestrianized outdoor shopping center with 150 stores selling designer's fashion, sportswear, shoes, housewares, and cosmetics, with discounts ranging from 30% to 70% off regular prices on more than 300 Italian and international brands, such as Armani, Trussardi, Missoni, Pollini, Twin Set, Boggi, Colmar, New Balance and The North Face. Plus, it's sales season now in Italy, which means that, until the 29th of August, you can find even greater discounts, up to 70% off the outlet prices. Stop by the tourist information center when you arrive to get your Shopping Card, which will give you an additional 10% discount at participating stores.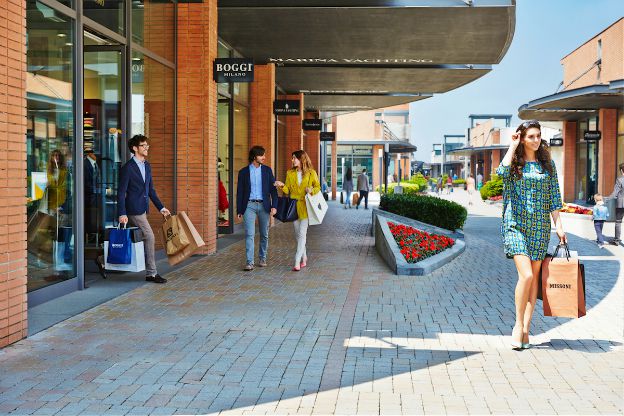 And if you've got your kids or pets with you, fear not: Vicolungo The Style Outlets offers a green area for your four-legged friends and two children's areas, including a garden designed by Milan's MUBA, where children can familiarize with the five senses through several games.
Shop till you drop, and, when you head back to the city, restore your energies with…chocolate, of course! If you're coming in with the shuttle, you won't be too far from Peyrano (Corso Vittorio Emanuele II 76), a local company which has been making delicious chocolate since 1914 (the other local chocolate maker to try is Gobino, at its two locations in the city, via Cagliari 15 and Via Lagrange 1).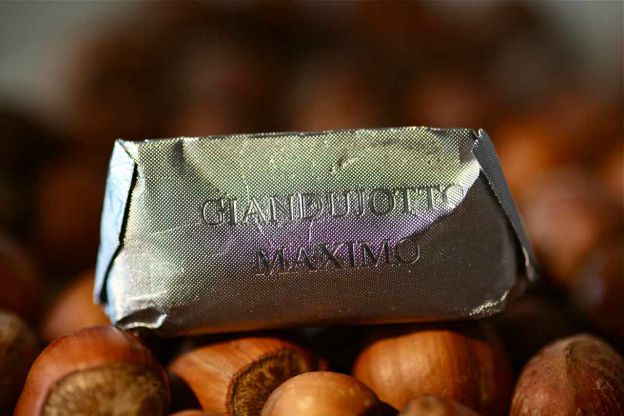 One icon of Turin you have to see before leaving is the imposing Mole Antonelliana, named after the architect who started building it in 1863, Alessandro Antonelli. Originally conceived of as a synagogue, it's immediately recognizable thanks to its 168-meter-tall spire, which you see in every panoramic photo of Turin.  The Mole Antonelliana now houses the National Museum of Cinema on five floors; a must-do is a ride in the glass elevator, from where you can see film scenes.
End your day at Turin's historic Ristorante del Cambio (Piazza Carignano 2), once the go-to spot for kings and celeb personalities, the likes of Mozart, Audrey Hepburn and the Agnelli. What better way to end your Turin visit than to experience that refined elegance that is so typical of the city, surrounded by liveried waiters, gracefully laid tables, crystal chandeliers and 19th century frescoes.