On January 6, organizers of the Rex parade in New Orleans — one of the crowning events of the city's annual Mardi Gras festivities — announced in their annual "Proclamation" that this year's edition would pay tribute to the Palio di Siena, the harrowing, centuries-old horse race held in Piazza del Campo. 
It took a while for Siena to get the memo. January 6 is Epiphany — a public holiday and a traditionally quiet moment in Tuscany. Shops were shuttered, news outlets short-staffed, and families too focused on La Befana celebrations to catch digital wind of anything going on in the Crescent City.
But as the Siena community got wise to the theme, about a week later, the responses in local outlets and on social media were swift — and often loaded. Reactions ranged from amazement to curiosity to indignation. 
Through the private Facebook group Siena nel cuore e nella mente ("Siena on the heart and mind"), of which I am a member, I found my way to this year's Rex flyer, which shows two jockeys in bright colored shirts above a drawing of a crowded Piazza del Campo on race day. The poster's reproductions of the flags of each contrada — or historic district — were indeed faithful. 
Still, many locals were skeptical at first — including representatives from the Consorzio per la Tutela del Palio di Siena, the organization that preserves the image and history of the Palio and the contrade, who rushed to describe the parade as "unauthorized." (It's worth noting, perhaps, that the Consorzio functions for Siena's Palio much in the same way that Rex does for New Orleans' Mardi Gras — though that shared spirit of protection may have initially gotten lost in translation.) 
A Siena local seeks answers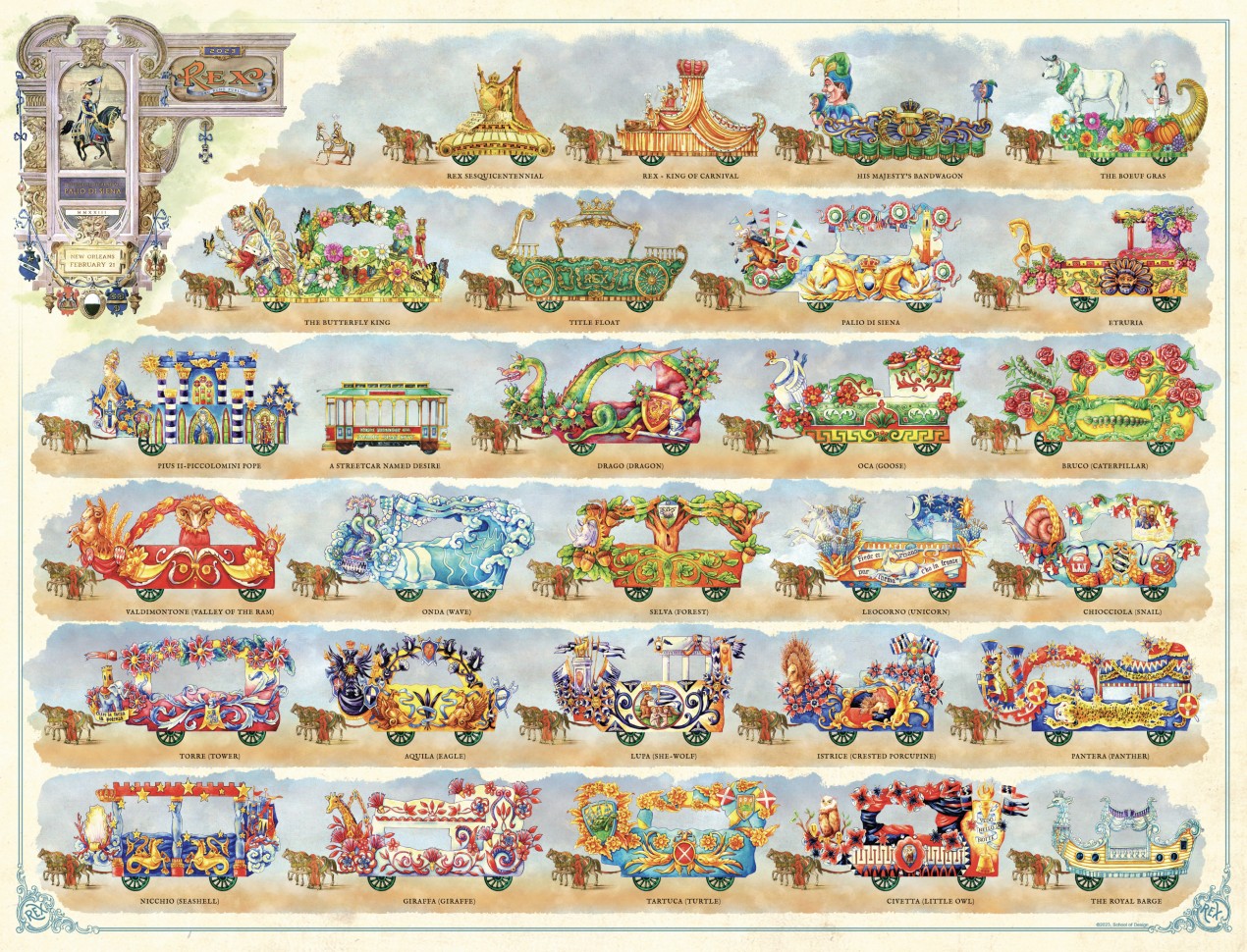 There were questions: Would the Rex floats — which the organization has described as "rolling works of art" — simply make fun of the Palio? Would they exploit the race's symbols to attract people who know little to nothing about this prestigious event — one that only officially takes place twice annually, yet impacts town life for most of the year? Why, anyway, would a city 8,600 kilometers from Siena choose such a theme for the peak of its Carnival programming? 
An American friend and colleague of mine from the area had resolved, after seeing the news, to take a long-postponed trip home, traveling from Siena to New Orleans for Mardi Gras (naturally, I urged her to send me live coverage of the excitement). On her tip, I got in touch with the "Rex, King of Carnival" organizers, who responded immediately and with gratitude. 
The Rex organization, with its purple-gold-green colors that became the official Mardi Gras palette, was founded in 1872. Its parade that year was a way of rolling out the red carpet for Russia's Grand Duke Alexis during his visit to New Orleans — a city then reeling from the effects of the American Civil War. (In one loose connection with the Palio, the group's early processions involved horses rather than floats.)
It quickly became clear in our correspondence that there was no intent on Rex's part to make light of Siena's Palio, but rather an intense fascination with the ritual. Dr. Stephen Hales, the organization's Historian Emeritus, told Italy Magazine, "I am struck by the parallels between the Palio di Siena and the New Orleans Carnival — both are rooted in history, tradition and the Catholic church calendar, and both preserve important artistic legacies."
Gradually, something in the Sienese air — that is to say, the local press and comments sections — started to shift: One of the oldest and best-known Carnival celebrations in the United States was spotlighting our most beloved tradition. Couldn't it be seen as flattering? It is, as I read it, an opportunity to give the Palio and our town its due, in a place that is far from but keenly interested in Italy, and Tuscany in particular. 
But why Siena, and why now?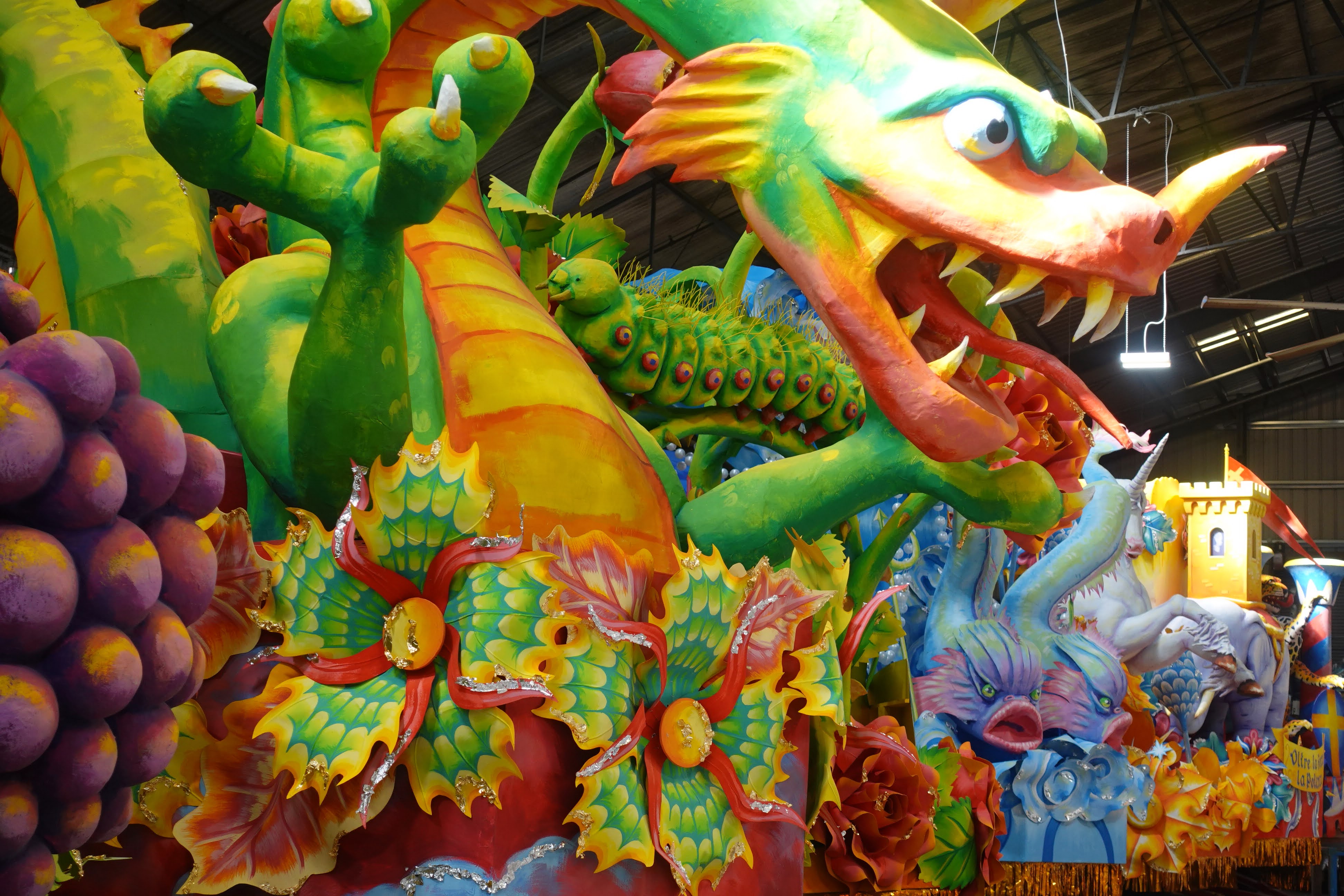 There's nothing quite like Palio days in Siena, as any local will tell you. And yet, as they might less readily admit, there are literally thousands of worthy traditions that the New Orleans organizers could have culled from, especially if they were just looking for antique costumed-people celebrating in colorful squares, soundtracked by centuries-old songs and chants. So why the Palio di Siena, and why now?
At least one link between the cities makes for easy fodder: Siena has 17 contrade, and New Orleans, 17 historic wards. Residents of the latter city acknowledge that the ward doesn't carry all the symbolic weight of the contrada, however. (The exception to that may be the ninth ward, which was disproportionately affected by Hurricane Katrina in 2005.) 
Rex representative Ben Dupuy said on a call with Italy Magazine's editor, "I think there are probably still some people in New Orleans who would refer to their neighborhood by the ward number, but that's certainly not as prevalent as it is [among] folks in Siena."  
Dupuy lives in the 13th ward — or he thinks he does, anyway. He contrasts his own nonchalance with the passion of a member of the Bruco contrada, who contacted Rex with queries and thanks in late January, ultimately helping Dupuy understand "the centrality of the contrada to your identity from birth to death," he said.
It's Dupuy and his own 2018 trip to Italy that provided the initial inspiration for this year's theme, in fact. While vacationing with his wife and daughters in Rome in July of that year, Dupuy caught the summer's first Palio on television, finding himself fascinated by the pageantry and "all the jockeying that happens. It took about 15 minutes for the horses to line up," Dupuy said.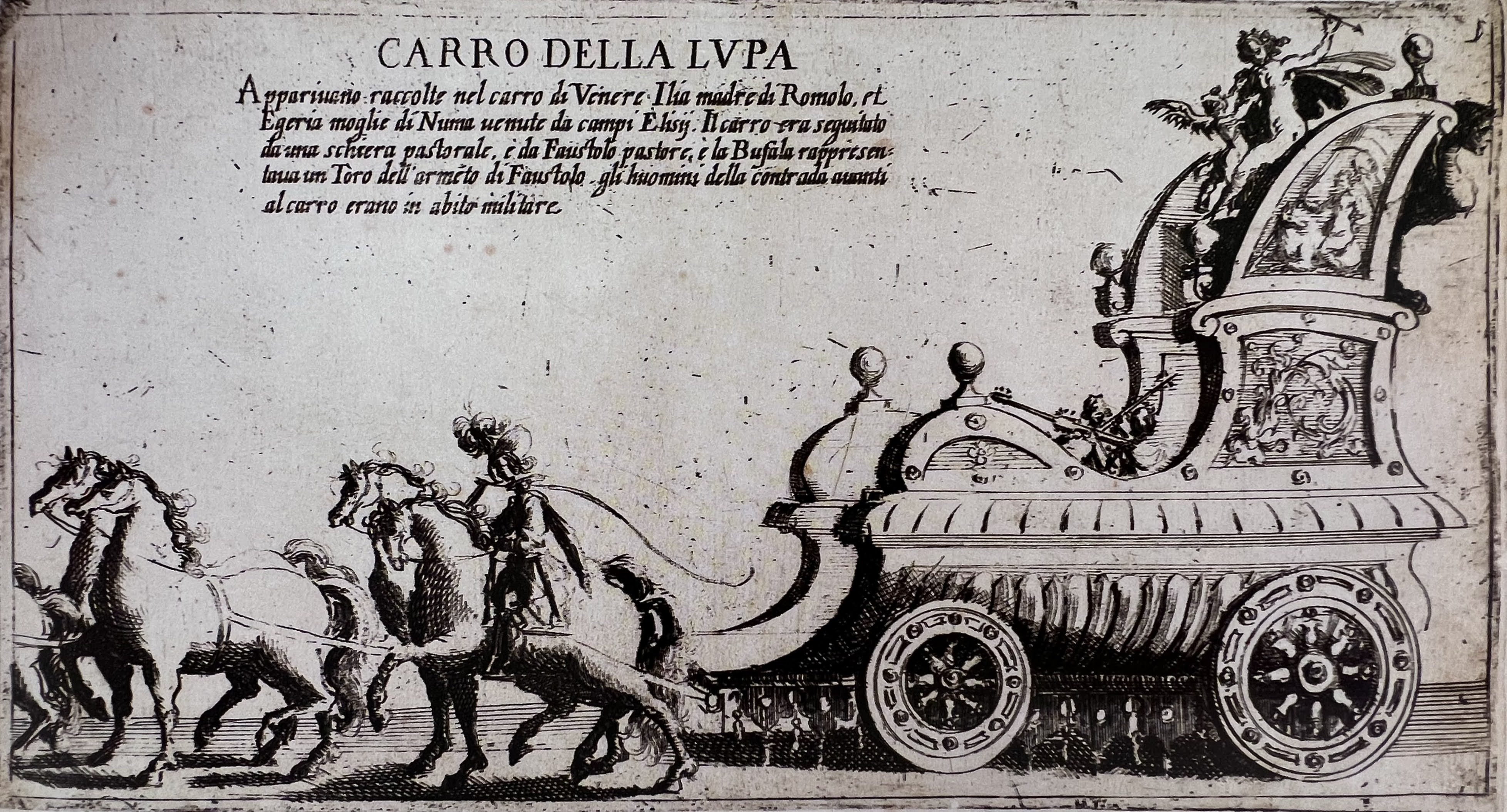 In the library of the hotel where his family was staying, Dupuy later came across the coffee-table tome The Palio and Its Image and was immediately inspired, taking the concept back to the captain of the Rex organization and its creative committee for consideration. (Themes are always drawn from references to culture, history, mythology, literature, nature, geography and the arts.) Siena's contrade, with their varied emblems — mostly animals and mythological creatures, from the Oca (goose) to the Tartuca (Turtle) to the Leocorno (Unicorn) to the Bruco (Caterpillar) — would provide endless possibilities for floats and imagery.
And that they did. This year's parade will feature a total of 29 floats, a few of which are annual, unchanging fixtures and distinctly New Orleanian. But the majority this time are Siena-centric: 17 of the wagons will spotlight, naturally, the 17 contrade, while Hales confirmed that another three have themes of Etruria (the Etruscans), Pope Pius II (of the Piccolomini family), and the Palio itself, all "describing Siena's history and the art of the Palio," Hales wrote.
Italy in New Orleans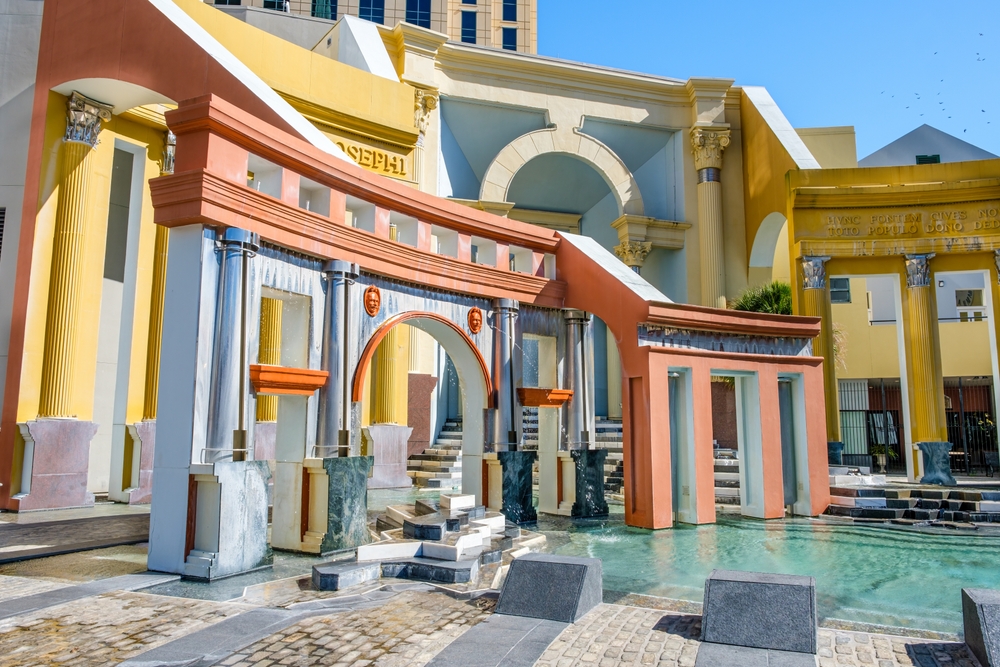 The "French" Quarter and Creole cuisine notwithstanding, New Orleans has some strong ties to Italy in general, not just to Siena. The Rex organization's press release for the 2023 parade cites Italy's "strong and deep influence on New Orleans' culture, history, food and music," noting that during the industrialization period leading up to the turn of the 20th century, an estimated 300,000 Italian migrants entered the United States through the port of New Orleans.
The enduring influence of the Italian-American community still shows up in many customs, religious feasts and place names in New Orleans and greater Louisiana. The city has a neighborhood called Little Palermo. There's a Piazza d'Italia on Poydras Street. Celebrations of St. Joseph's Day — March 19, when Italians mark Father's Day — are commonplace in New Orleans. 
All this gave local skeptics and the Consorzio per la Tutela del Palio di Siena pause, with many reconsidering their initial reactions to the news of a carnival inspired by the precious Palio. More recent local coverage, in fact, has shown a sense of pride, a recognition of this as an opportunity to showcase Sienese history and traditions  — at a historic and crowd-drawing event, in a quirky and compelling way, and in what may well be one of the quirkiest and most compelling American cities.
If you go
The Palio di Siena at Rex Parade
February 21, 10.30am CST
Starting line: From Napoleon Ave. at St. Claiborne Ave., heading uptown, New Orleans, Louisiana
Route

Mary Gray contributed additional reporting from Florence.