The Artist's Wife, Venice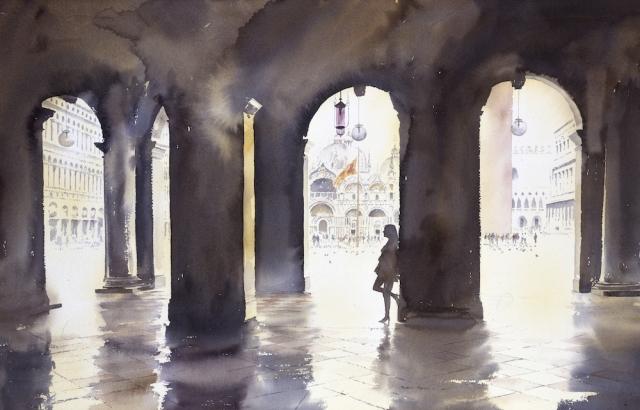 Signed and numbered Limited Edition Print.
Venice will always have a place in our hearts, the city of love and romance. This painting of my wife Susan is one of my favourites. 
Susan became the Artist's Wife in 1993 when we got married.
It was Susan who first introduced me to Italy two years previously. She had lived in Venice for five years and was always enthusing about the country, its people, the culture and of course, the food and wine.
We made our first trip together in 1991 and I soon found myself painting exquisite scenes on location. I was beginning to discover for myself why Italy has always inspired artists from all around the world.
You may be also interested in...