Colosseum Interior, Rome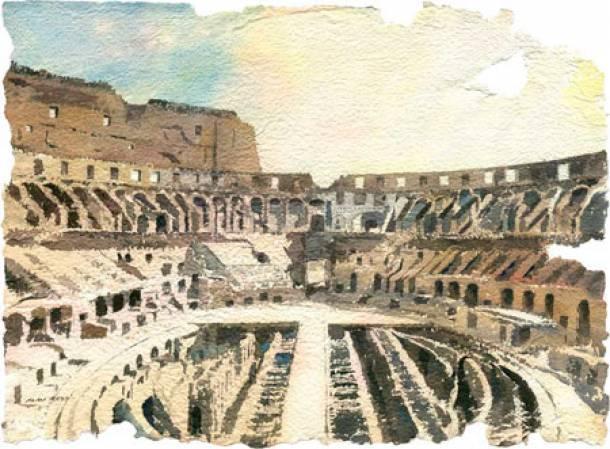 Fine Art Limited Edition Giclee Print signed and numbered. 
The rough, heavily textured paper helps to create the effect of ancient stone.
Standing inside the Colosseum on the ancient stone steps, it's easy to let your imagination wander and think on the events that took place almost 2000 years ago in this massive Roman arena.
Because of my training at art college in architecture, I really enjoy the whole process of gathering reference material on location through watercolour sketchbook studies of the ancient architecture and photography.
Pulling all the material together in my studio to create a finished watercolour is a rewarding task, particularly when I know how much the client really appreciates the final outcome.
Dimensions
Image size: 330 x 500 mm
Material
Watercolour Paper
You may be also interested in...