Condiments Trio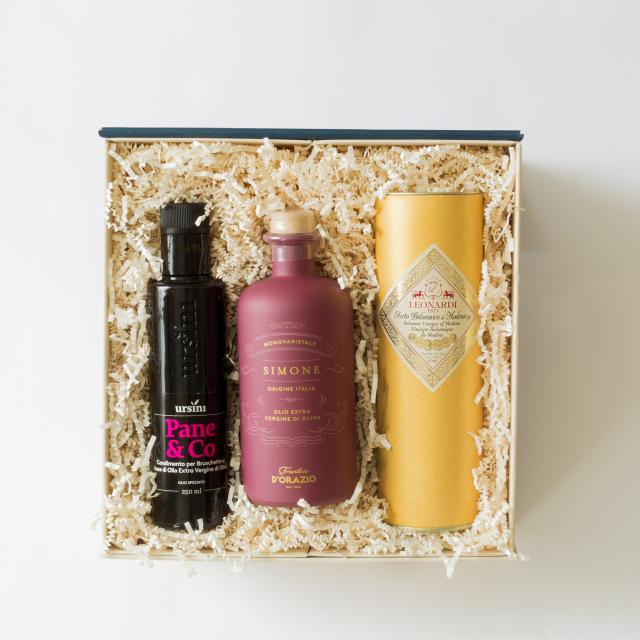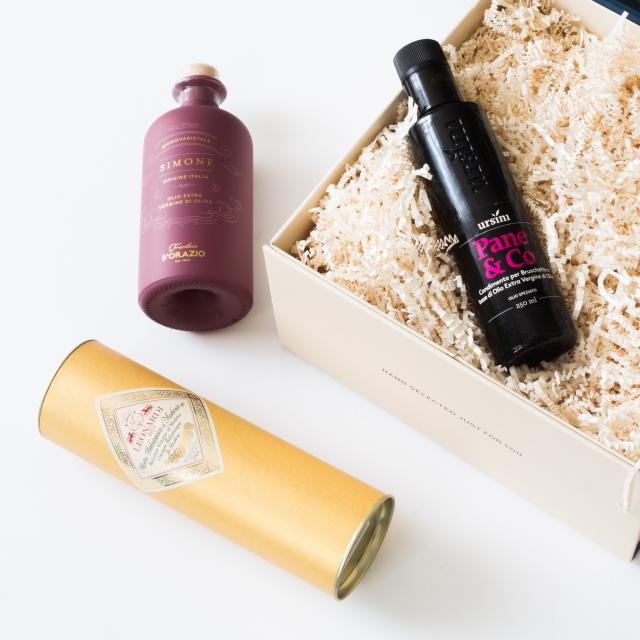 This box speaks for itself. A trio of condiments that will enhance any meal you may think of. We challenge you to spot the differences between these two delicious extra virgin olive oils: compare the fruity taste of rural Puglia's Simone variety with the Pane&Co garlic-oregano blend. While you ponder this, open your fridge and try our aged balsamic vinegar of Modena on almost anything you can find: meat, cheese, fruit mix, ice-cream, yogurt - yes, it is that good! 
The box includes:
Simone Extra Virgin Olive Oil (16.9 fl.oz) - Frantoio d'Orazio, Apulia
Aged Balsamic Vinegar Of Modena "Gold Seal" I.G.P. (8.45 fl.oz) - Acetaia Leonardi, Emilia Romagna
Extra Virgin Olive Oil with Red Garlic (8.45 fl.oz) -Ursini, Abruzzo
Keepsake Premium Medium Box & Handwritten Card
Additional details: FREE SHIPPING IN THE US INCLUDED. Send an email to orders@tastyribbon.com with your gift message and order number. We never include the invoice in the gift.

This product is guaranteed "Made in Italy"
Countries Availability

United States
You may be also interested in...