Truffle Shuffle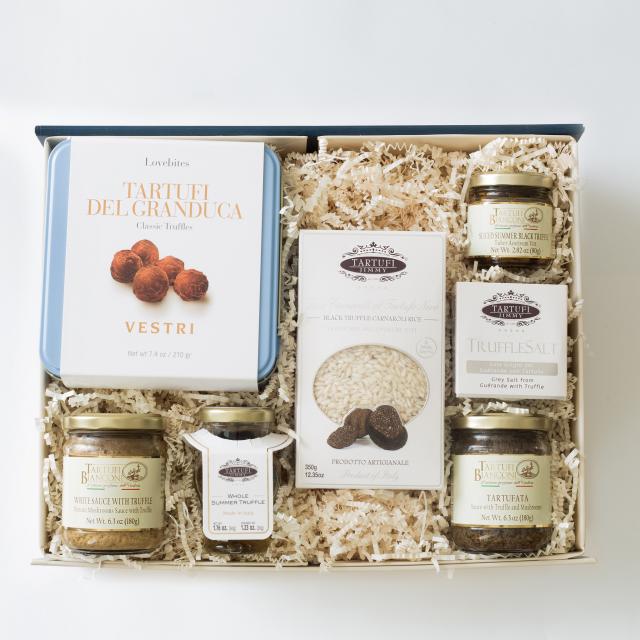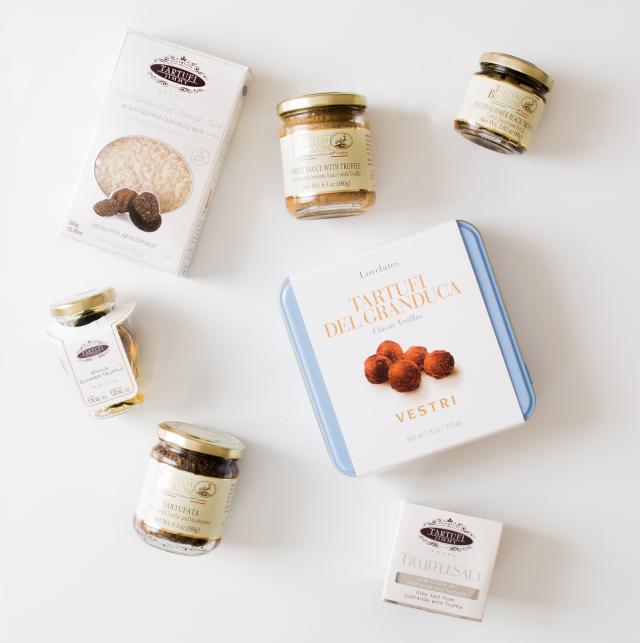 Showstopper alert! Truffles star in this box whole, sliced, as a spread, salt, sauce, and an accent to premium Carnaroli rice. We recommend using the whole or sliced truffles as garnish on a heavenly black truffle risotto made with the Carnaroli rice. For a decidedly truffle affair, Vestri chocolate truffles are an irresistible sweet note to end the experience.
Additional details: Packaged in our premium box with our signature handwritten card. Send your personal message to care@tastyribbon.com

This product is guaranteed "Made in Italy"
This block is broken or missing. You may be missing content or you might need to enable the original module.
Countries Availability

United States
You may be also interested in...