Pasta 1-O-1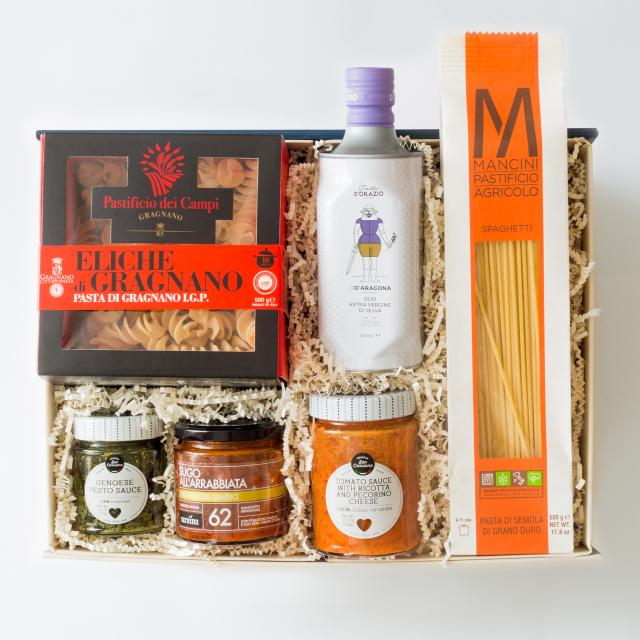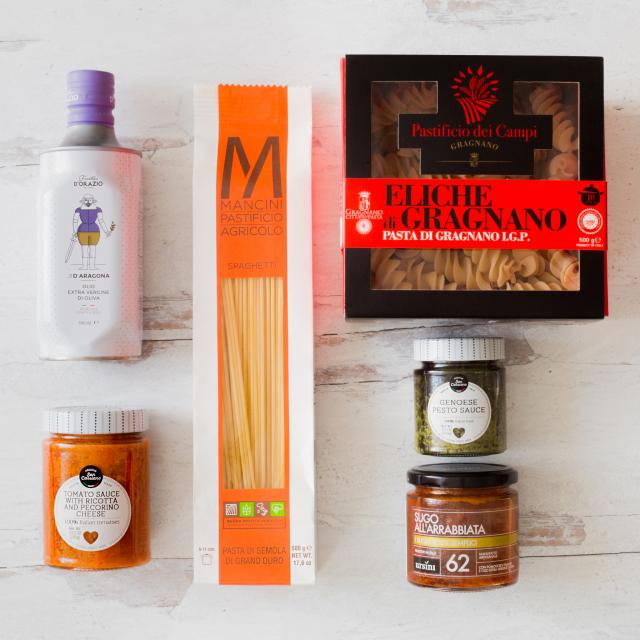 The best starter kit to become a real pasta master! This box features two types of pasta, three divine sauces, and a gorgeous olive oil. The Mancini spaghetti marry beautifully with the basil pesto from Genova while the Eliche of Gragnano with their signature twisty shape can take on a bolder affair with the arrabbiata sauce or the ricotta and pecorino cheese tomato sauce. Both are soulmates to the Frantoio d'Orazio extra virgin olive oil that we suggest to pour over your dish for an extra touch of gourmet!
Additional details: Packaged in our premium box with our signature handwritten card. Send your personal message to care@tastyribbon.com

This product is guaranteed "Made in Italy"
This block is broken or missing. You may be missing content or you might need to enable the original module.
Countries Availability

United States
You may be also interested in...