On Monday, October 30 at 7.40am — exactly seven years after a magnitude 6.6 earthquake struck central Italy — the Basilica di San Benedetto in Norcia, a small Umbrian town near the epicenter of the disaster, held its first mass since 2016.
Many local and regional authorities, including President of the Region of Umbria Donatella Tesei, were in attendance.
Bishop of Spoleto-Norcia, Monsignor Renato Boccardo, suggested in his homily that the service, held in one of Norcia's most emblematic buildings, was a sign of renewal.
"This day is meant to be a sign of hope, not just to those who are connected to this basilica for emotional, historical, intellectual or spiritual reasons, but in particular to all those who are still living outside their homes in the aftermath of the earthquake," Boccardo said.
An estimated 30,000 people across Umbria, Le Marche, Abruzzo and Lazio are still displaced from their homes, special commissioner for reconstruction Guido Castelli told Corriere dell'Umbria.
Stone by stone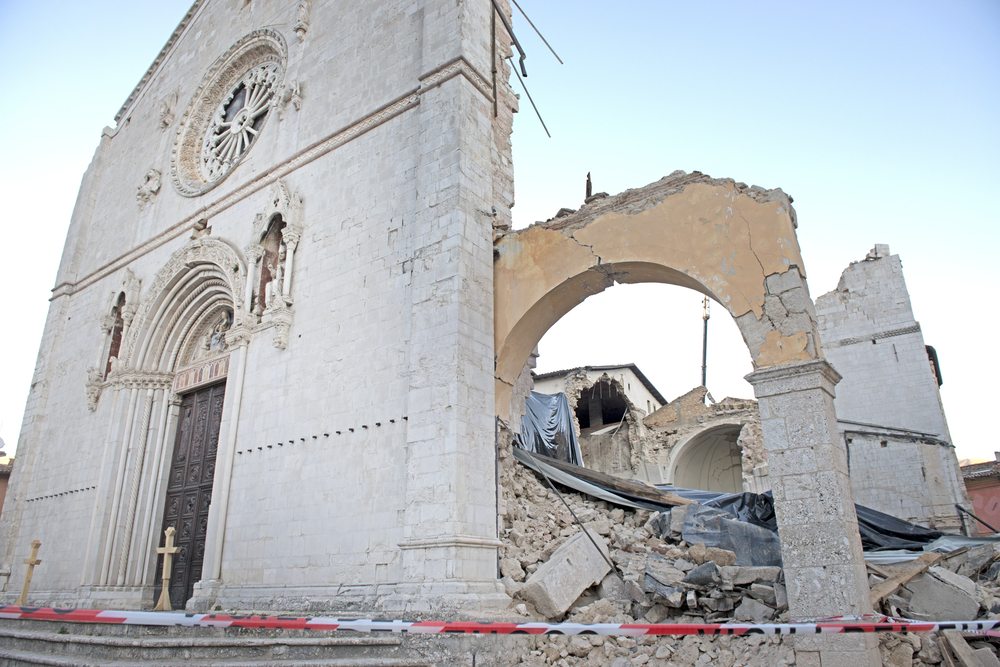 The Basilica di San Benedetto, a symbol of Norcia looking out on its main piazza, was one of the hardest-hit buildings on the morning of October 30, 2016 — just two months after 299 people died in an earthquake centered in nearby Amatrice. Only the façade, apse and a portion of the nave were left standing.
Today, only the external walls have been repaired. Work on the portico and the bell tower is expected to finish by the end of 2023, but the projected end date for the full restoration is 2025.
The cost of the reconstruction effort on the basilica alone is expected to reach €15 million. Funds have been provided by a combination of contributions from community and European Union sources, the government, and through the special commission for the 2016 earthquake in collaboration with the Ministry of Culture. Italian multinational energy company Eni SpA, headquartered in Rome, has also pledged €5 million toward the second phase of the rebuild.
Special commissioner Castelli called the 8,000 square meter territory affected by the 2016 events "the largest construction site in Europe" and estimated that the full costs of reconstruction would amount to €28 billion.