8 Great Festivals and Events to Enjoy in Tuscany in 2018
2018 is set to be an exciting year in Italy's most popular region. Enjoy this roundup of the top events and festivals all around Tuscany this year.  
27th January - 17th February 2018
With carnival season in the air, where better to start this Tuscany tour than with a trip to Viareggio Carnival?
Full of pizazz, colour and splendour, the Viareggio Carnival offers plenty for all ages. One of the most striking aspects of the event is the set of parades. Huge papier-mache floats are paraded through the streets, harking back to the design inspirations of the Renaissance and various other periods throughout history. Some of the floats tell their own stories through travelling theatres, weaving tales with clarity and fun.
The parades make their way on a 2km circuit on the seaside avenue of La Passeggiata. In addition, the carnival brightens up the long Winter nights with celebrations taking place in local bars, restaurants, discos and hotels. Bands and street performers are also around to bring plenty of sunshine into your life in the next few weeks.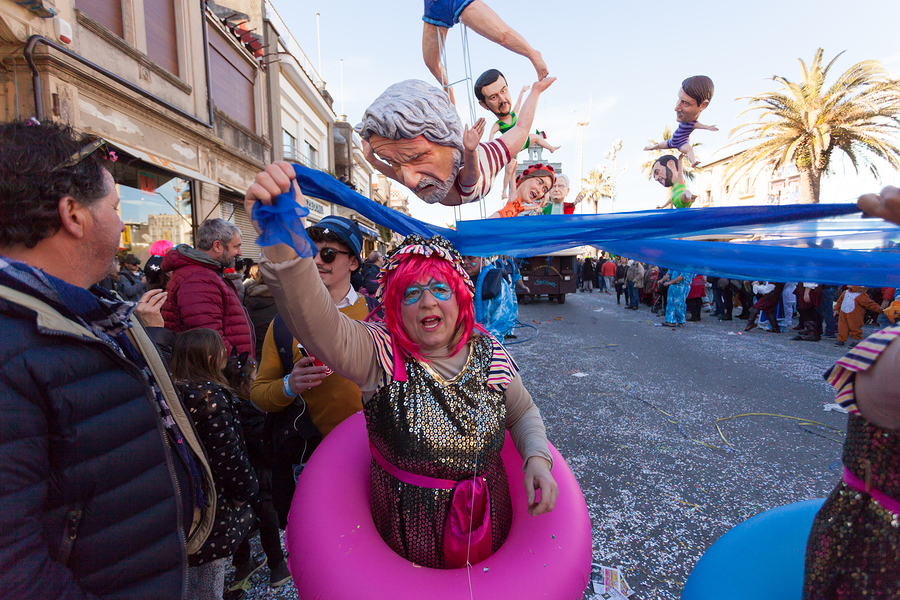 Florence, 10th - 12th March 2018
Get a Taste of some of the finest flavours around this March in Florence. The Taste event brings together around 300 Italian companies connected to the food, drink, hospitality and restaurant sectors to present their latest products and ideas for attendees.
Based at Stazione Leopolda, this food festival is a marvellous chance to sample some great new tastes and to see what new innovations have been introduced. There will also be a special Taste Shop where visitors can buy products that have been showcased at this festival. While the fair is open to both professionals and the public, if you want to go plan on heading there after 2:30pm on Saturday and Sunday or all day Monday.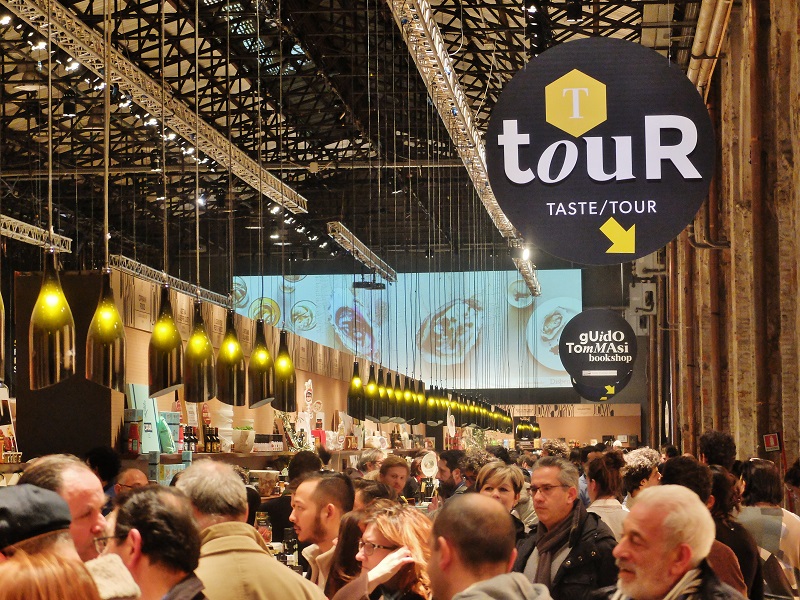 Pisa, 15th - 16th June 2018
Dating all the way back to 1688, this event literally lights up Pisa in style.
It's a fitting tribute to Pisa's patron saint, St Ranieri. To mark the occasion, more than 70,000 candle lanterns are placed at numerous points throughout the city over these two days.
Well known architectural Pisa wonders such as the Leaning Tower and the Cathedral are lit up, and as well as these, floating lanterns light up the banks of the River Arno.
On the Saturday, a fireworks display provides further spectacle at night. The two-day event is highly memorable and is sure to light up many people's lives.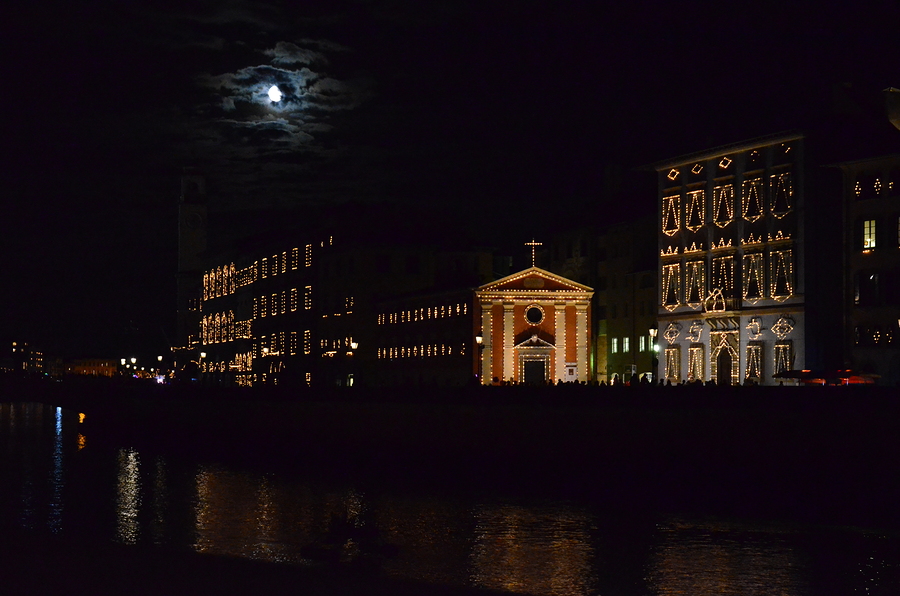 June-July 2018
The Lucca Summer Festival promises to be as eventful and star-studded as previous years. It's now in its 21st edition, and the line-up so far for this year is pretty impressive.
Fans of classic rock will be delighted at the roster, which includes none other than Beatles drummer Ringo Starr, who's bringing his all-star band along for the ride. Pink Floyd legend Roger Waters will also be making an appearance this Summer, as will King Crimson, who first struck the album charts in 1969 with In The Court Of The Crimson King.
Two legends of 1970s heavy rock will also be teaming up with actor Johnny Depp to create Hollywood Vampires. Aerosmith's Joe Perry and Alice Cooper along with Depp will prove to be an unbeatable combination.
Fast forwarding a couple of decades, and the Lucca Summer Festival will be welcoming some legends from the 1990s and 2000s. These include Queens Of The Stone Age, Nick Cave, and Lenny Kravitz, best known for songs such as Fly Away and It Ain't Over 'Til It's Over. Gorillaz, well remembered for their classic Demon Days album, will also be popping up at the 2018 festival. All in all, it's a must for any music fan, and with such an eclectic line-up, there's something here for everyone.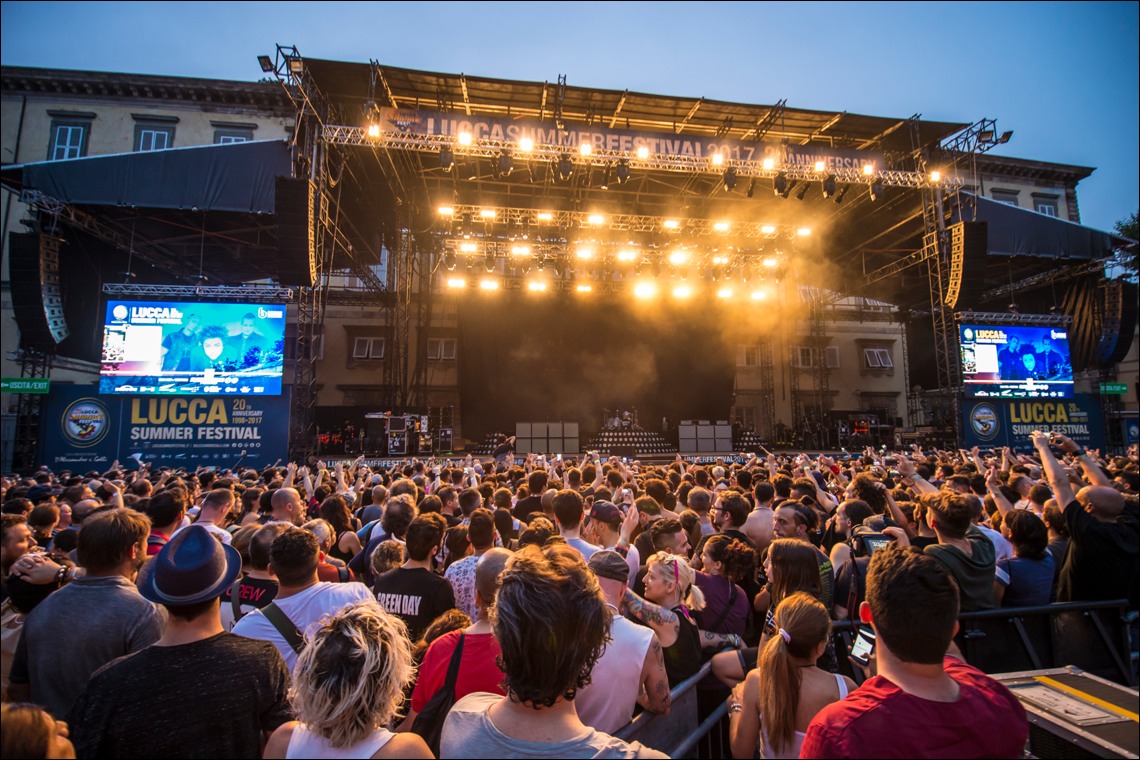 Photo credit: Lucca Summer Festival
Lucca, July – August 2018
If you're more of a fan of opera music, then the Puccini Festival is the event for you this Summer in Tuscany.
The 64th edition is packed with performances of some Puccini classics this year. It's the only festival of its type to put on performances in places that are said to have inspired Puccini's melodies. Locations such as the 3400-seater Great Open Air Theatre also have the advantage of being close to areas of natural wonder and beauty such as the Lake of Massaciuccoli (which was close to the composer's home).
This year's list of Puccini classics include performances of La Boheme, Madame Butterfly, Turandot and Tosca. If you're a fan of Puccini's, then grab hold of some tickets to the July and August shows sharpish.
Photo credit: Puccini Festival
2nd July and 16th August 2018
No event list would be complete without the Siena Palio.
The infamous horse race falls twice a year, one on 2nd July, the other on 16th August. The first of these is named Palio di Provenzano in honour of the Madonna of Provenzano.
To represent 10 out of 17 city wards, 10 horses and riders compete in a tradition that is said to date all the way back to the sixth century. It's an event that can command audiences of around 40,000 as both locals and visitors from Italy and around the world come to the streets to see the race. We wisely advise to book your tickets well in advance as front row seats are hotly coveted. Another solution would be to come for the trials before the actual games which are also great fun to bear witness. 
As well as the race, in the surrounding days, there are plenty of other attractions including parades, the results of a flag exhibition, plus music and lots of good food in the beautiful city of Siena.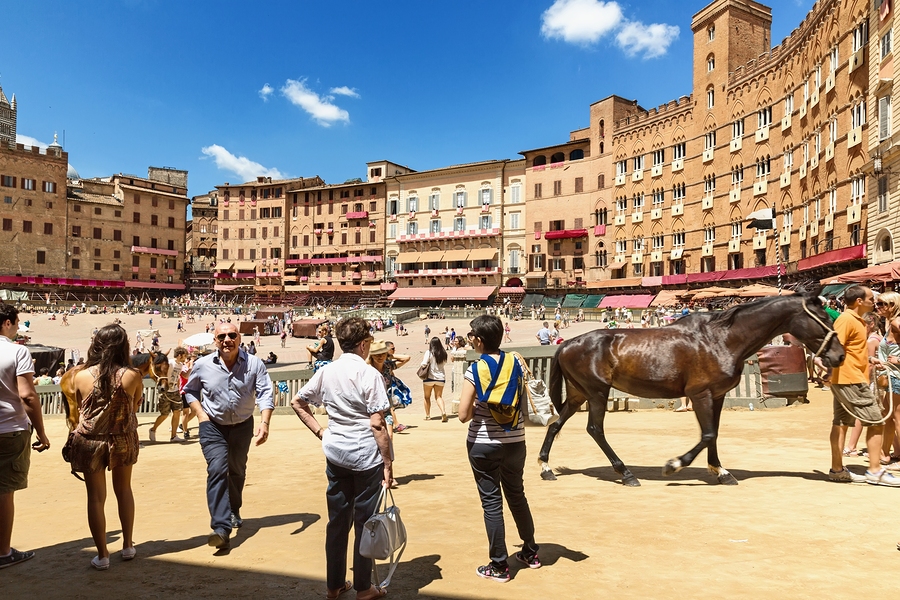 3rd August - 30th September 2018
This is a good one for the kids, as it's a great way to inspire them to come up with some superb works of art. But at the same time, the event is promoting both sustainability and tradition through paper artwork.
With the theme for this year's event (it began in 2004) being 'Chaos And Silence', paper artworks will be created by international artists and displayed in Palazzo Ducale, through the Lucca squares and on the city walls.
Youngsters can also enjoy a number of additional events including workshops, performances, meetings and games.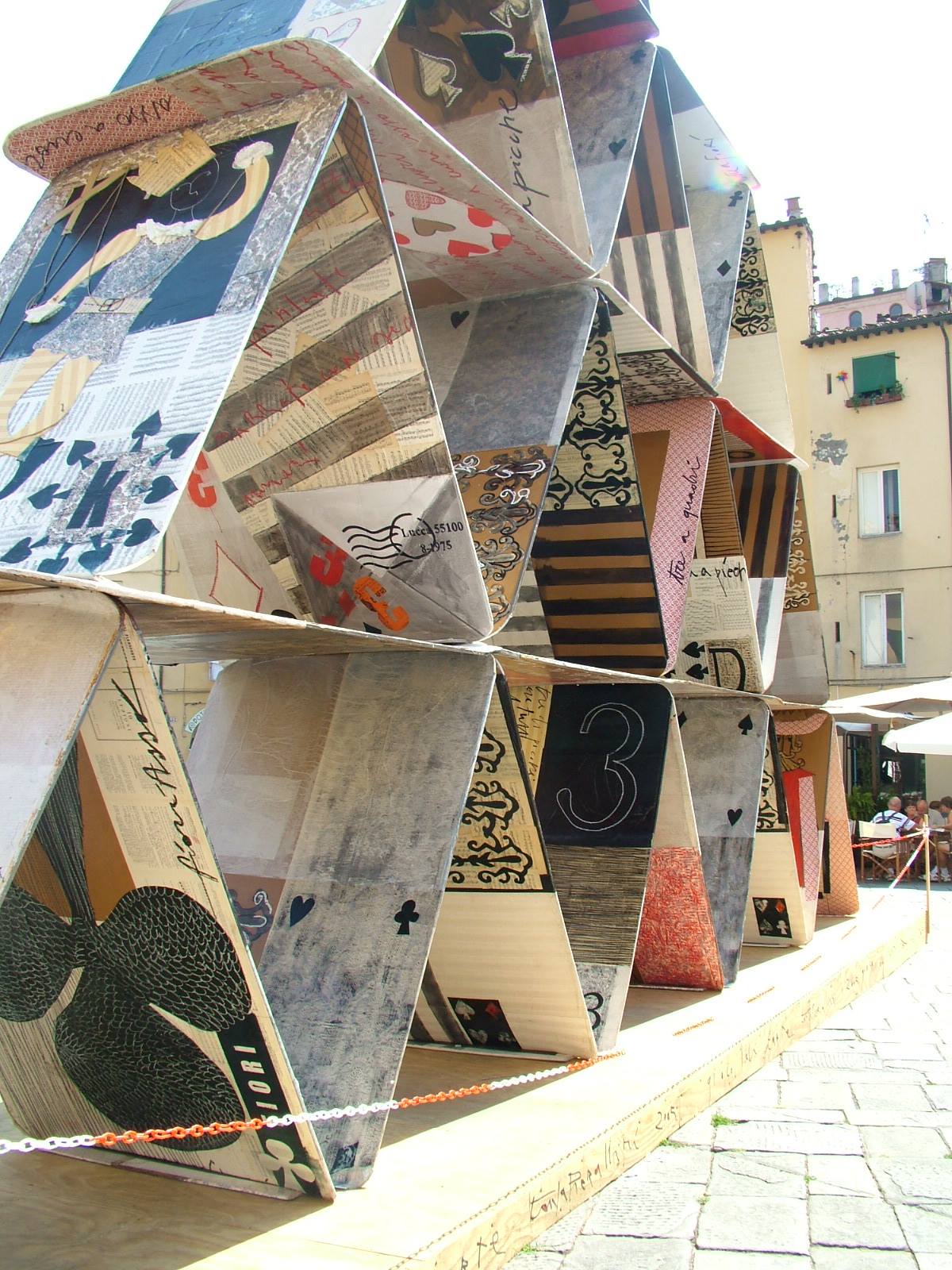 Photo credit: Cartasia.it
Rificolona Festival
7th - 8th September 2018
Celebrating the birth of the Virgin Mary, this popular Florence festival is packed out in September with both locals and pilgrims who travel to mark this important date in the calender.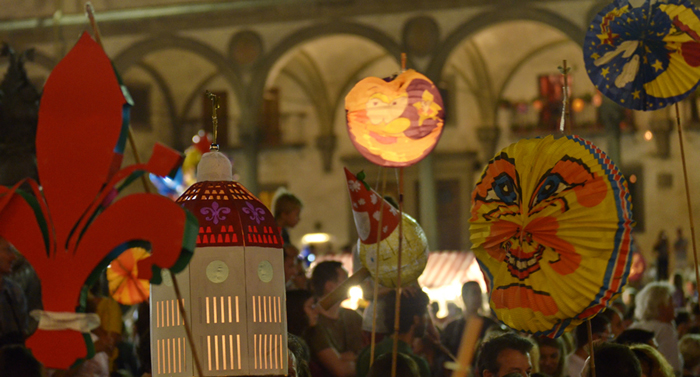 It's a celebration full of wonder as the streets come alive with a parade ofpaper lanterns through areas such as Piazza Santa Felicita and Piazza Santissima Annunziata. All ages are welcome and are free to take part in the parade. Regrettably, the paper lanterns are no more by the parade's close, but a party will carry on the celebrations with plenty of fun for everyone. 
You may also be interested in...