Pisa (Tuscany)
Pisa is a city in Tuscany, Central Italy, straddling the Arno just before it empties into the Tyrrhenian Sea. It is the capital city of the Province of Pisa. Although Pisa is known worldwide for its leaning tower (the bell tower of the city's cathedral), the city contains more than 20 other historic churches, several medieval palaces and various bridges across the Arno. Much of the city's architecture was financed from its history as one of the Italian maritime republics. While the bell tower of the Cathedral, known as "the leaning Tower of Pisa", is the most famous image of the city, it is one of many works of art and architecture in the city's Piazza del Duomo, also known, since the 20th century, as Piazza dei Miracoli (Square of Miracles), to the north of the old town center. The Piazza del Duomo also houses the Duomo (the Cathedral), the Baptistry and the Campo Santo (the monumental cemetery).
What you can't miss in Tuscany
Where is Pisa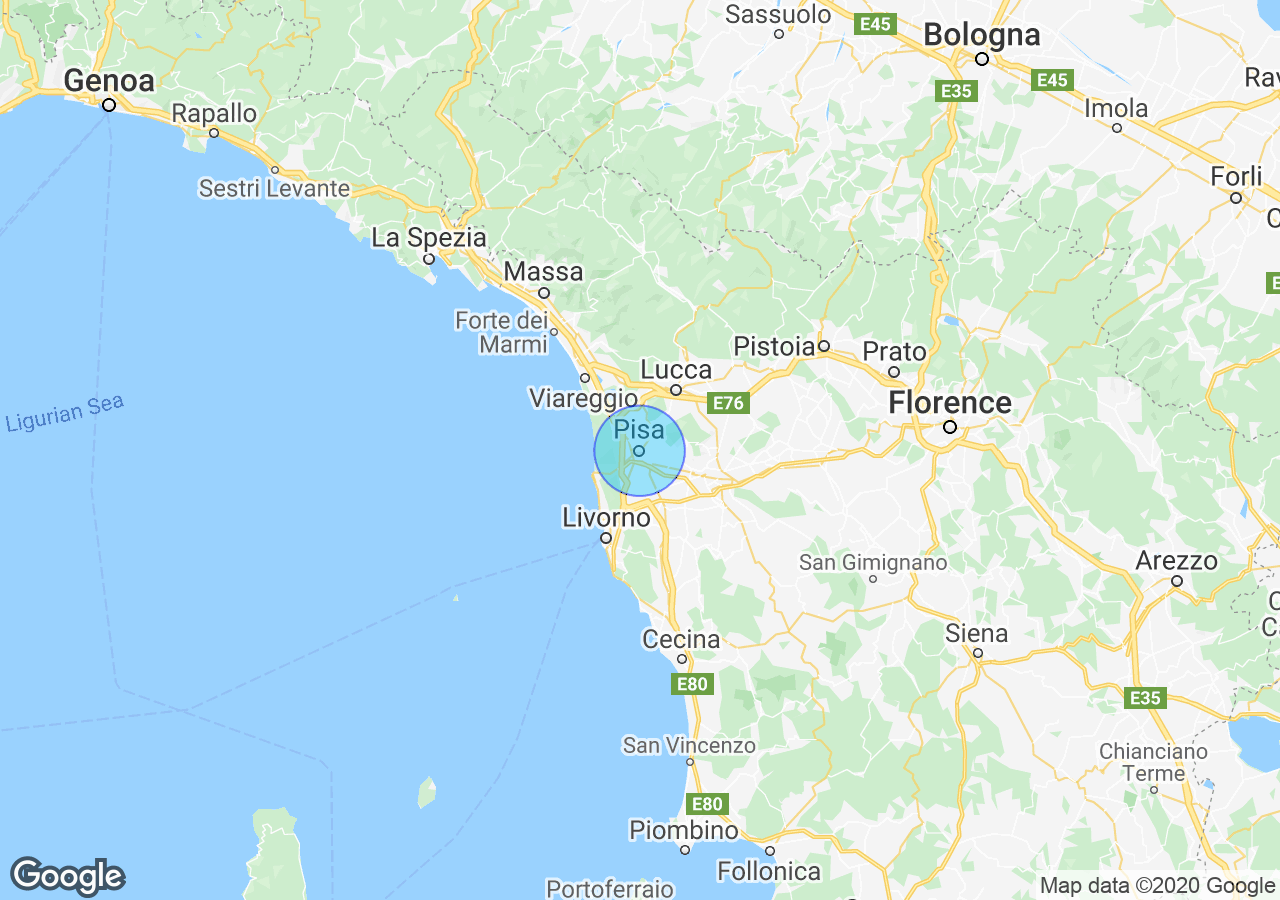 Top Experiences in Tuscany
Best places to stay in Tuscany
Properties for sale in Tuscany
What others are saying about Tuscany
Buongiorno 
My husband and I own a home in Montepulciano. It has been vacant now for 1.5 years due to Covid.  We have both been vaccinated.  When can we return? We are from Arizona, USA. 
Hello, we have a property between Lucca and Bagna di lucca in a town called Convalle, due to Covid we have not been able to visit and cut back the garden now the commune are demanding we cut it or they will fine us, had a quote from a local geomatra of 1700 pounds its not a big garden, I am looki