From wine tasting to cookery courses, and from sailing to walking, here are eight great ways for anyone to live like a local in the amazing area of Umbria!
1. Break Away
The countryside of Umbria is a perfect haven. Whether you're coming to Umbria on holiday or whether you're an Italian who hasn't explored the Umbria region, a good way to explore the countryside is through this special mini-break.
The four-night experience is a great way to sample the charms of Umbria as you'll have your itinerary planned for you. The experience packs in a lot over the four days, including two private winery tours and tastings, a family-run cookery class, visits to local farms, hill towns and glimpses of artistic masterpieces. There will also be a special culinary experience, which according to the season can range from a visit to a chocolate factory to wine harvesting.
While you'll need to make your own travel arrangements, as well as lay on travel insurance and spending money, don't fret – your accommodation will be provided as well as daily breakfasts and meals, boasting a fine range of local specialities and top class wines.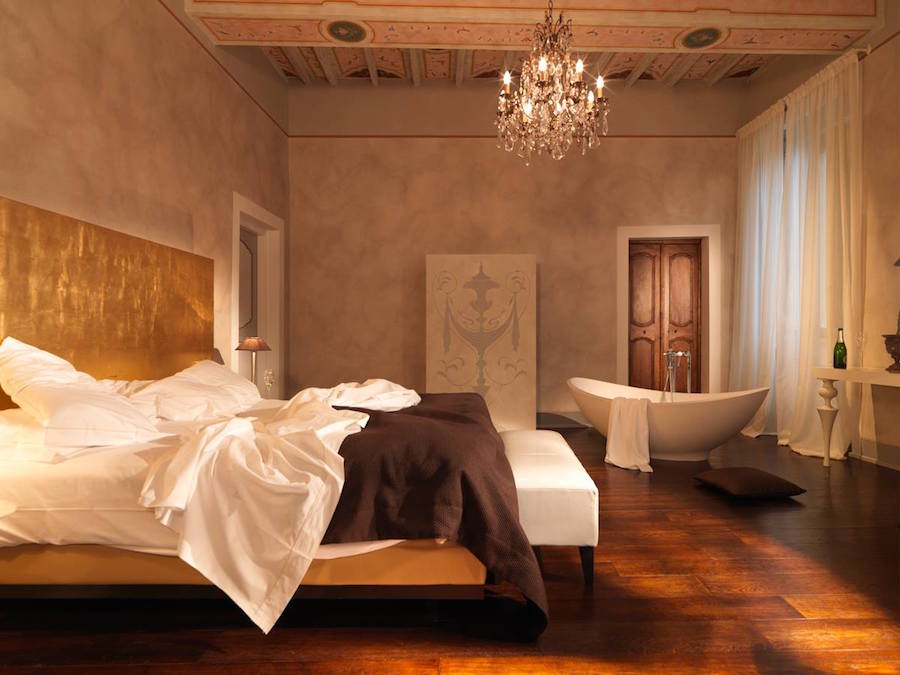 Palazzo Bontadosi
2. Learn The Language
Language classes can be a little hit and miss. Those dreaded school days of tests and exams still give many a nightmare, while the average evening class comprises a clutch of wish-they-were-actually-somewhere-else folks in a freezing cold classroom.
Learning the language in Italy is, however, the real deal. For tourists looking to speak a bit of Italian, then a good port of call is in Umbria at Comitato Linguistico. This school was founded 31 years ago, and offers exclusive Italian courses all through the year. It is the only member in Umbria of ASILS, an association of well-known Italian teaching institutes.
The top-drawer team of qualified, native Italian-speaking teachers will provide excellent tutorials for all students – the school has achieved a superb success rate as a result of the right balance between both work and social life. It's also a better learning environment too – the classes are generally smaller, which means you'll get greater attention if there are any questions (the average class comprises six or seven students, with a maximum of 12).
The aforementioned social aspects of the course include specially organised activities including sightseeing visits, cookery classes and movie evenings. The team will also help you find accommodation for your stay.
3. Class Act
Another great Italian language school is Lingua in Corso which is in the heart of Perugia.
This is a school that again benefits greatly from having small classes – in this case, a maximum of only eight students is seated. The two young teachers, Eleonora and Ilaria, are greatly experienced, talented and friendly – they will set you on the way to learning the language, and do so through various methods such as role playing, games and outdoor classes.
The courses on offer can range from traditional small group classes to individual tutorials. There are also other courses if requested, including cookery, art history and pottery.
Courses can run from a week up to four weeks. The school will again help you find suitable accommodation in nearby family homes, hotels or apartments.
4. Cook And Learn
Anyone with even a casual appreciation of food will tell you that Italian cuisine is one of the finest of its kind in the world.
What better way to experience this first hand than by taking part in a cookery class or easting in an Italian home? Both are possible thanks to My Italian Friends which is a network of home restaurants and cooking classes all over the country – including Umbria!
If you're a cooking novice or want to brush up on your skills, then an Italian cooking course will teach you the tools of the trade. Find out how to prepare the perfect pizza or pasta, learn the secrets of making a good limoncello or discover some good old-fashioned recipes passed down through the generations, then this kind of cookery class is for you.
Dining in an Italian home also provides an authentic local experience that your average restaurant just cannot muster. The families will provide that extra spark of hospitality and good-humoured warmth that adds to the perfect eating experience. Definitely food for thought if you're looking for an Italian culinary experience.
5. Truffle Time
The celebrated truffle takes centre stage in a special kind of cooking class.
Everything you need to know about the truffle will be provided by Tartufi Bianconi which introduced its delicatessen and fresh, certificated truffle in 1990. The beautiful countryside of the Upper Tiber Valley adds a further bonus to this marvellous course.
In addition to the preparation and cooking of truffle dishes, the programme includes segments on truffle hunting, a tour of the farm, advice on truffle preservation, and tastings of cooked dishes (along with local wines).
The length of the visit is around 45 minutes – you'll need to book in advance as this continues to be a massively popular experience.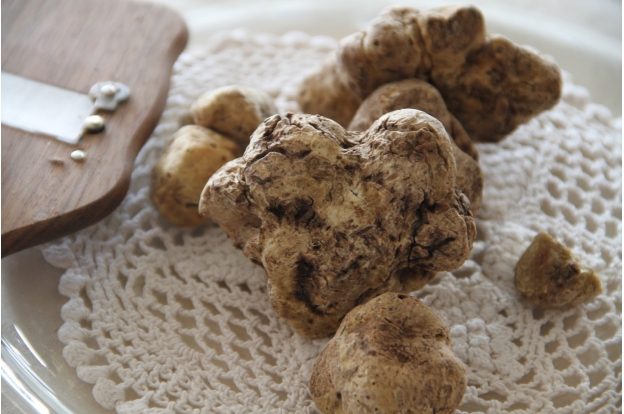 6. Guiding You Around
Walking around Umbria is one of the most rewarding pastimes that you can enjoy. It's free, it's flexible (you can plan your walk at your own pace), and the beautiful scenery that you'll encounter on the way is the icing on the cake.
The dilemma that you might face though is where to start? So many walks to choose, all including their own attractions and sights. A good place to start is a guidebook that provides details of 40 walks in Umbria.
The book includes walks in the towns of Perugia, Assisi and Orvieto, older villages, Roman and Etruscan ruins, as well as more ambitious excursions to the hills that lead up to the Apennines and Sibillini mountains.
7. Wine With Gusto
Umbrian wine scores highly on aroma and flavour, and if you're looking to learn more about some of the best in the region, then why not try a day with Gusto Wine Tours?
Gusto Wine tours has been awarded the Trip Advisor Certificate of Excellence for five years on the trot, and prides itself on its excellent service and detailed visits. The visits are to local, family-run wineries, where you will be able to sample the wines along with a selection of light snacks that complement them perfectly. In addition, you will be able to taste a delicious Umbrian lunch made with local produce, along with the local wines!
8. Sail On
If you're feeling a bit more adventurous and want a sailing experience to remember in Umbria, then sail on over to Club Velico Castiglionese's sailing school.
With many years of experience of organising sailing courses, Club Velico Castiglionese provides a good mix of theoretical and practical activities. All aspects are covered, including the sailing itself and how to look after the boat. The instructors are trained at 1 ° and 2 ° FIV level, ensuring the highest level of teaching on offer.