Crime thriller The Hunting Season is set in the foodie town of Bologna, and food indeed plays a central role in the plot, especially as it refers to the world of truffle hunting (which, incidentally, was recently inscribed by Unesco onto its Intangible Cultural Heritage list). The city itself, Bologna, is a main character in the book, making it a great read for those who enjoy immersive, place-based detective stories.
The Hunting Season is the second book by Tom Benjamin, a British expat who has been living in Bologna for the past 14 years. A former reporter and spokesman for Scotland Yard, Benjamin debuted with A Quiet Death in Italy, the first novel in the series featuring English detective Daniel Leicester solving crimes in Bologna.
Let's hear from Benjamin himself about how Bologna inspires him for his novels and what he discovered about the city in the process. 
Can you tell readers a little bit about your background and working for Scotland Yard? 
I'm a north London boy and began my professional life as a reporter on local newspapers in the area. It was quite a 'lively' place for crime – a favourite dumping ground for bodies was Epping Forest. I then went on to work on national newspapers and magazines. 
My contacts with the police led to my role as a spokesman for Scotland Yard. Here I found myself in the thick of things, devising the official line to the media on the likes of robberies, murder and terrorism. 
Why did you pick Bologna as your city of residence? What makes it special and different as compared to other Italian cities? 
We moved here around 14 years ago – my wife was offered a job and I came along with the luggage. I'd left the police and was working as a freelance and even in those pre-Covid days could do much of my work from home. 
I knew almost nothing about Bologna when I arrived, not least because back then it didn't register much on the tourist radar, so discovering the city, and all its unique features, from its forty kilometres of porticoes to venerable university, meat-rich cuisine to radical politics, was a joy, and also prompted my desire to share my discoveries in fiction.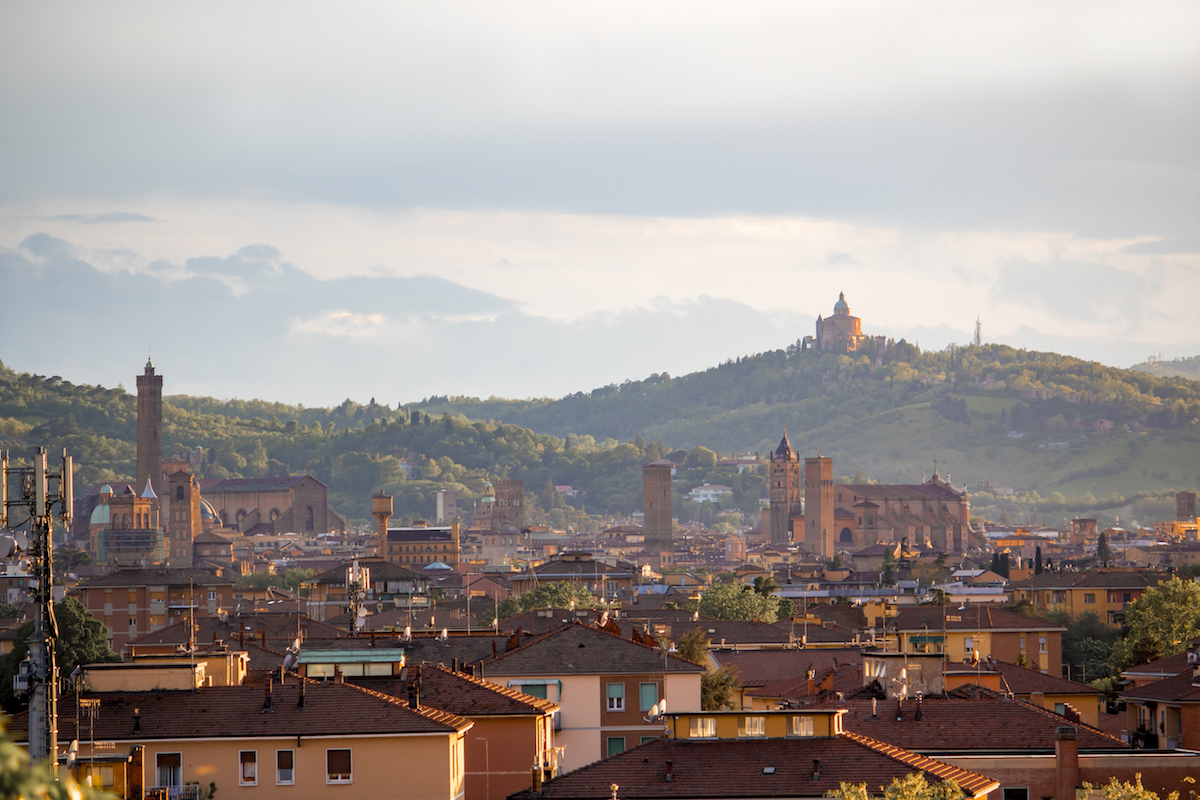 'The Hunting Season' is your second novel set in Bologna. How does Bologna inspire you for the plots of your mystery novels? 
For a novelist, the city is as rich with stories as its food is with calories! For me, Bologna herself is very much the main character, and my narrator Daniel Leicester often describes 'her' almost as if 'she' is alive. As I write in my debut, A Quiet Death In Italy: 
"The city was still, yet felt strangely alive, like a sleeping animal. A haze of wood smoke hung in the damp streets, cloaked on either side by dark porticoes. The steady drip from a leaky gutter, the lonely chime of a distant church bell. A pair of shutters slammed closed. If it hadn't been for the parked cars, it could have been any time in the past half a millennium".
What have you discovered about Bologna in the process of writing your books that most surprised you?
I think the dynamism of the city is something visitors may often overlook, and certainly it took me a while to see beyond the city as being solely rooted in the past – even if that past, as in my debut, was the 1970s and '80s. 
In fact, despite having the largest intact historic centre in Italy after Venice, Bologna is a very forward-looking, vibrant city, and not just because of the students flooding into the oldest university in the world! This part of Italy is an industrial powerhouse, in terms of wealth comparable to the richest parts of Germany. One of my last freelance jobs was working with the European Weather Centre, which is establishing a new supercomputer here. I learned, in fact, that Bologna was developing a 'Data Valley' which would make it a world leader for supercomputing. This, alongside being a part of Emilia Romagna's 'Packaging Valley' of cutting-edge plants serving the whole of Europe. Together with having luxury car brands Lamborghini and Ferrari down the road, and a modern, Japanese-designed high-speed mainline railway station second only to Rome for its traffic, Bologna is definitely no museum piece. 
Food plays a central role in the plot, which is expected considering the foodie fame of the city.  Can you tell readers a couple of fun anecdotes or misconceptions about Bologna's food traditions that you discovered?
You mean apart from there being no such thing as 'Spaghetti Bolognese'?! Ask for tagliatelle al ragù! I'd never come across Lambrusco until I came here, a red fizzy wine served cold, but now I am a convert. And if you're in Bologna at Christmas be prepared to be served 'bollito', boiled meat, a Bolognese delicacy – only for the Bolognese, I'd say.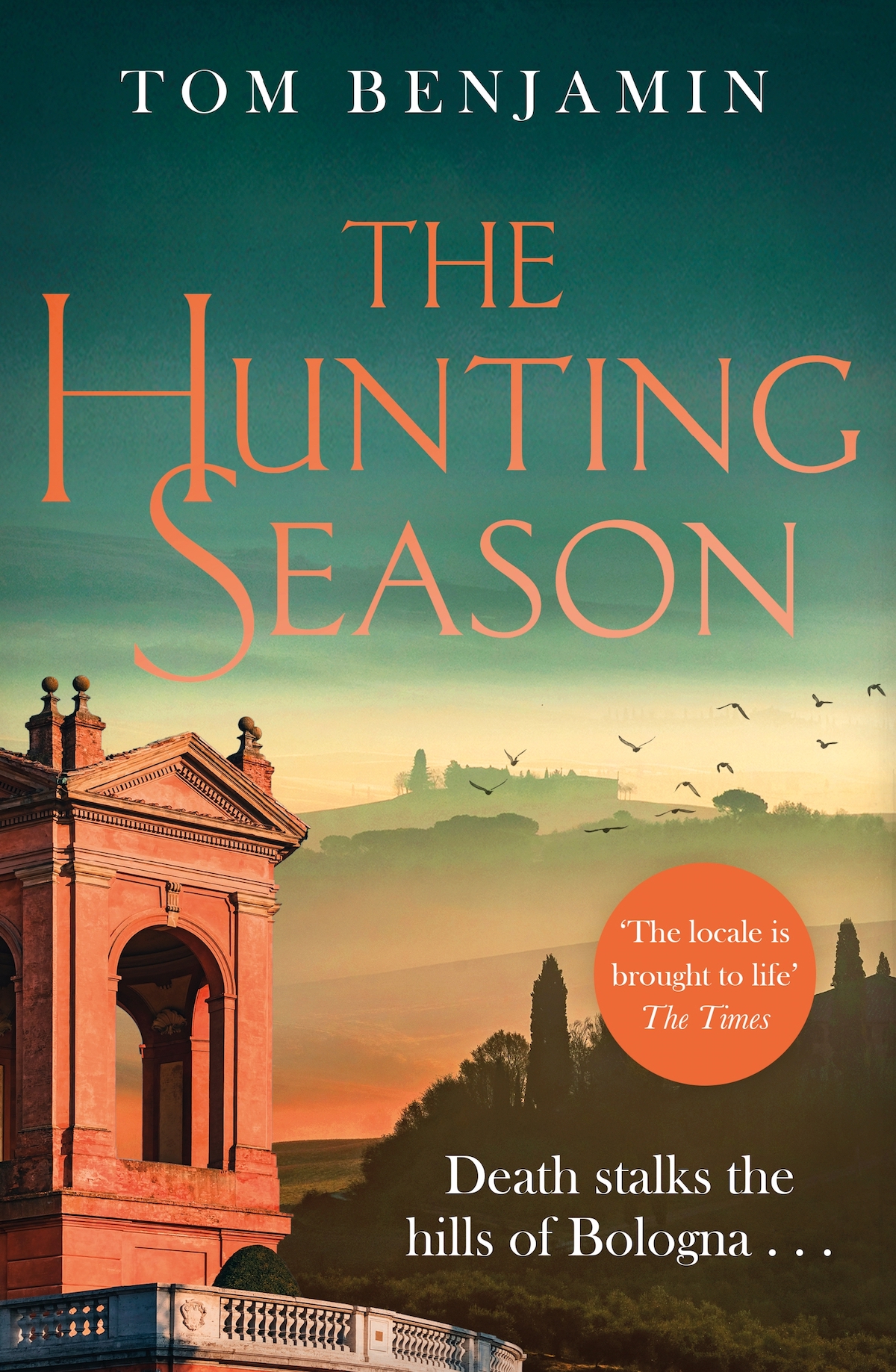 What did you discover during your research for the book about the truffle world of Emilia-Romagna, not as well known to most readers as, say, that of the Langhe?
It's certainly not unique to Emilia-Romagna, but I came across the 'counterfeit' truffle business in these parts. A pal told me that when he was growing up, truffles weren't even much of a delicacy and his grandmother used to fling the excess ones his grandad dug up out of the kitchen window. But over the years demand grew, and with it the trade in 'fakes' trafficked from Eastern Europe. What used to be little more than a chap turning up at the back door of a restaurant with little more than bulging pockets of Albanian truffles and a cheeky smile became a major business, and this provided me with inspiration for The Hunting Season. 
Do you plan to write another novel set in Bologna featuring the detective Daniel Leicester?
Yes, the third instalment of Daniel Leicester's Bologna series, Requiem In La Rossa, is published in the UK in May and should reach the US later in 2022. 
Thank you, Tom, for answering our questions. 
The Hunting Season is available for purchase on Amazon UK and is scheduled to be released in the U.S. in early March. 
Follow Benjamin on Instagram, Twitter and Facebook @tombenjaminsays.