We're at the peak of Italian summer, and beaches in August are notoriously packed to the gills. Here are some non-seaside destinations where you can splish-splash the heat wave away.
Urban swimming pools
Take a plunge in one of Italy's many municipal swimming pools. 
In one of the prettiest residential pockets of Rome, Piscina Belle Arti in the elegant Flaminia neighborhood offers ample deck space — especially in August when many Romans leave the city for il mare. Costoli in the Campo di Marte zone of Florence, close to the Luigi Ridolfi stadium, is the largest in the Renaissance capital with three Olympic-sized pools and one deep diving pool, plus a paddling pond for kids. Further north in Milan, the recently renovated 1930s Bagni Misteriosi holds a popular poolside aperitivo each evening at sundown, while down south in Naples, Mostra d'Oltremare is where Neapolitans like to slosh when temperatures soar.
Rivers, streams and waterfalls
Passing through hectares of idyllic plains and dramatically deep ravines, Italy's rivers and streams are a retreat far away from civilization. Whether submerged from the ankles down or gliding atop the rushing drink in a canoe, kayak or raft, Italy's wet waterways are waiting to be explored.  
On the island of Sardinia, the Rio Pitrisconi on Monte Nieddu (above San Teodoro) is a narrow river flowing between gorges and cascading waterfalls (cascate) that feeds into granite-lined pools for wading. The largest of these pools hovers precariously on the edge of a cliff 22 meters (70 feet) above ground. The enchanting Torrente Fer cuts through miles of the Valle d'Aosta, while the emerald waters of the Meduna River, located about two and a half hours by car from Venice in the Friulian Dolomites Nature Park, is surrounded by lush forest and huge karstic boulders made for basking in the sun. 
Natural bathing spots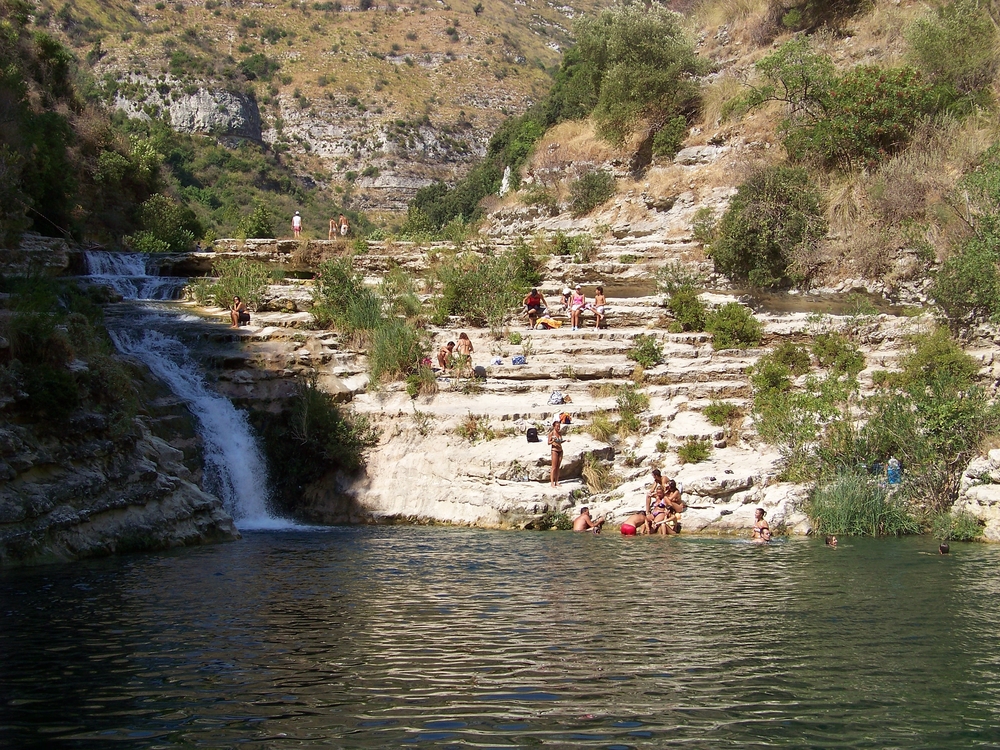 Thermal baths (terme) are just about everywhere in Italy. But when the mercury rises, who wants to soak in what is essentially a heated bathtub? With the increased popularity of wild swimming, many people these days are searching for isolated natural pools to quench their thirst for outdoor dips. 
A few wonderful and unspoiled gems to put on your list of bathing delights are Laghetti di Avola (the Pools of Avola) in the Cavagrande del Cassibile nature reserve in Syracuse, Sicily, which can be reached via a network of hiking trails. Back on the "mainland," La Grotta Urlante (Screaming Cave) in Emilia-Romagna may be only about 40km (25 miles) from the town of Forlì, but even some locals don't know about it — probably because it's well-hidden within the Parco Nazionale delle Foreste Casentinesi.
Water parks
Italy's aquatic parks are all the rage this time of year, particularly with the bambini. Safe from undertows and staffed with lifeguards, they offer family fun made easy. 
In Milan, Acquatica Park's main attractions are the daredevils' "Twister" — a whirling dervish of a ride — and the more sedate Fiume Lento (Lazy River) where you can float around to your heart's content. There are also two lagoons — one for adults and teens, and the other for children and toddlers. In Tuscany, Acqua Village near the seaside north of Grosseto has the giant Waho and the steep Kamikaze slide, all set among Pacific islander themes. For straightforward waterpark fun free of gimmicks,  Aquapark di Tavernelle on the outskirts south of the Umbrian capital of Perugia offers three corkscrew slides, swimming pools for playing and diving, plus a kiddie pool, snack bar, picnic benches, and a shady lawn area with thatched tiki-style umbrellas.
Lakes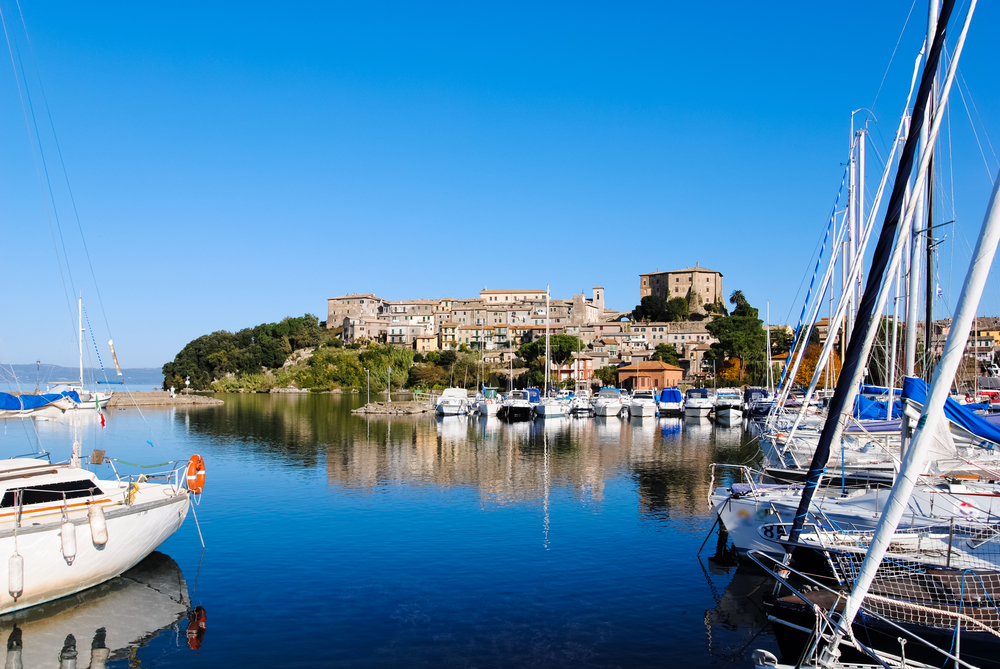 Few things are quite as serene as gently lapping lake waters. 
Italy has more than 1,500 tranquil basins across varied landscapes. From the ritzy resort-town north (which famously features Lakes Como, Garda, Maggiore, and Iseo), to central Italy's Lakes Trasimeno, Bolsena, Bracciano and Vico, many, if not most, offer swimming, sailing, canoeing, kayaking, water skiing, fishing and more.