A team of archaeologists announced on Tuesday the discovery of more than two dozen bronze statues believed to date back some 2,300 years. The extraordinary find took place at the ruins of an ancient Etruscan and Roman bathhouse near the thermal bath town of San Casciano dei Bagni in Tuscany. The team, led by Jacopo Tabolli, an Etruscan scholar and assistant professor at the University for Foreigners in Siena, had been excavating onsite since 2019. 
Experts including Massimo Osanna, the Director General of Museums at the Ministry of Culture, called the find "one of the most important in the history of the ancient Mediterranean" and certainly the most significant since the discovery of the Riace bronzes in 1972, when a pair of Greek warrior effigies was pulled from the sea bed off the coast of the small Calabrian town.
Remarkably, all of the pieces uncovered in San Casciano dei Bagni were in near-perfect condition, which a Ministry of Culture statement attributed to the muddy waters of the town's natural hot springs.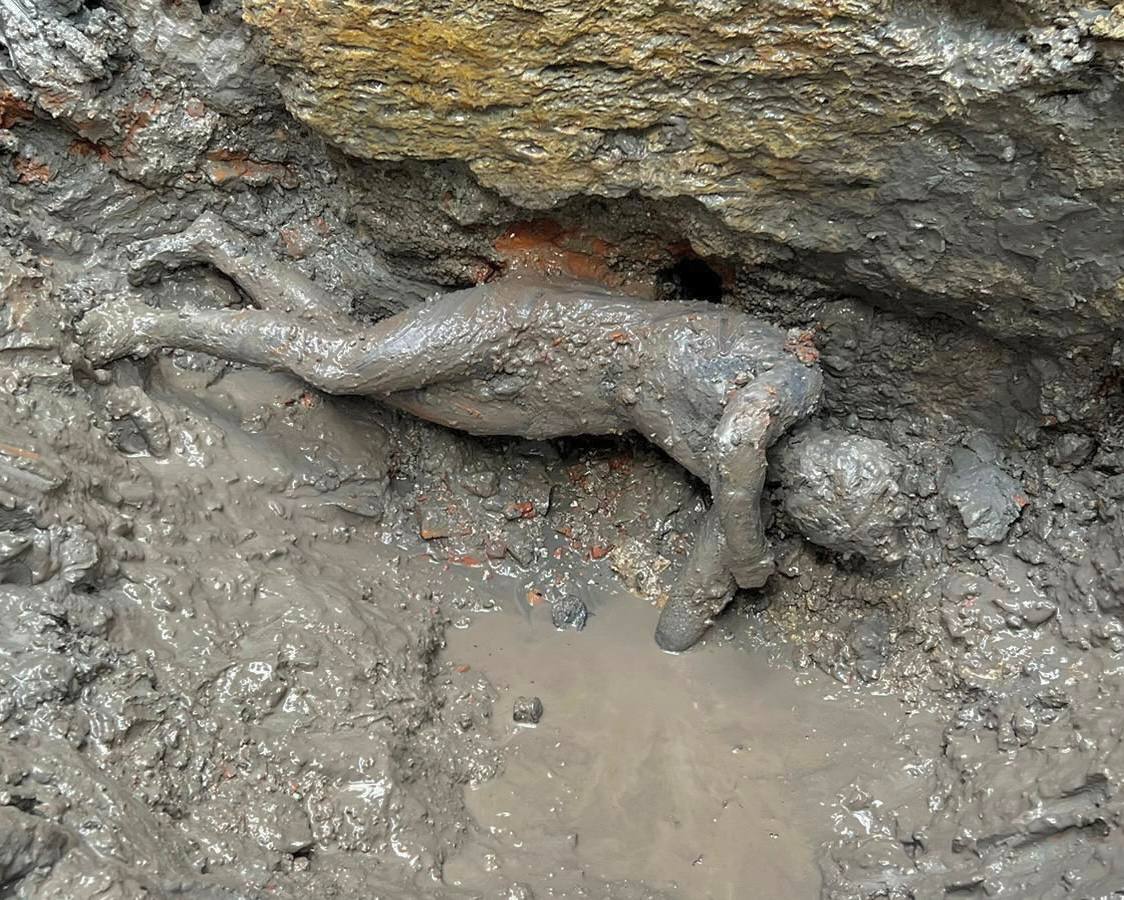 The resurfaced statues — five of which stand nearly a meter (3.2 feet) tall — date from between the 2nd century BCE and the 1st century CE. The 24 larger statues, which include the likeness of Apollo (son of Zeus), Hygieia (goddess of health) and other Greco-Roman divinities, are believed to have been immersed in the sacred waters as a kind of religious ritual or offering to the gods.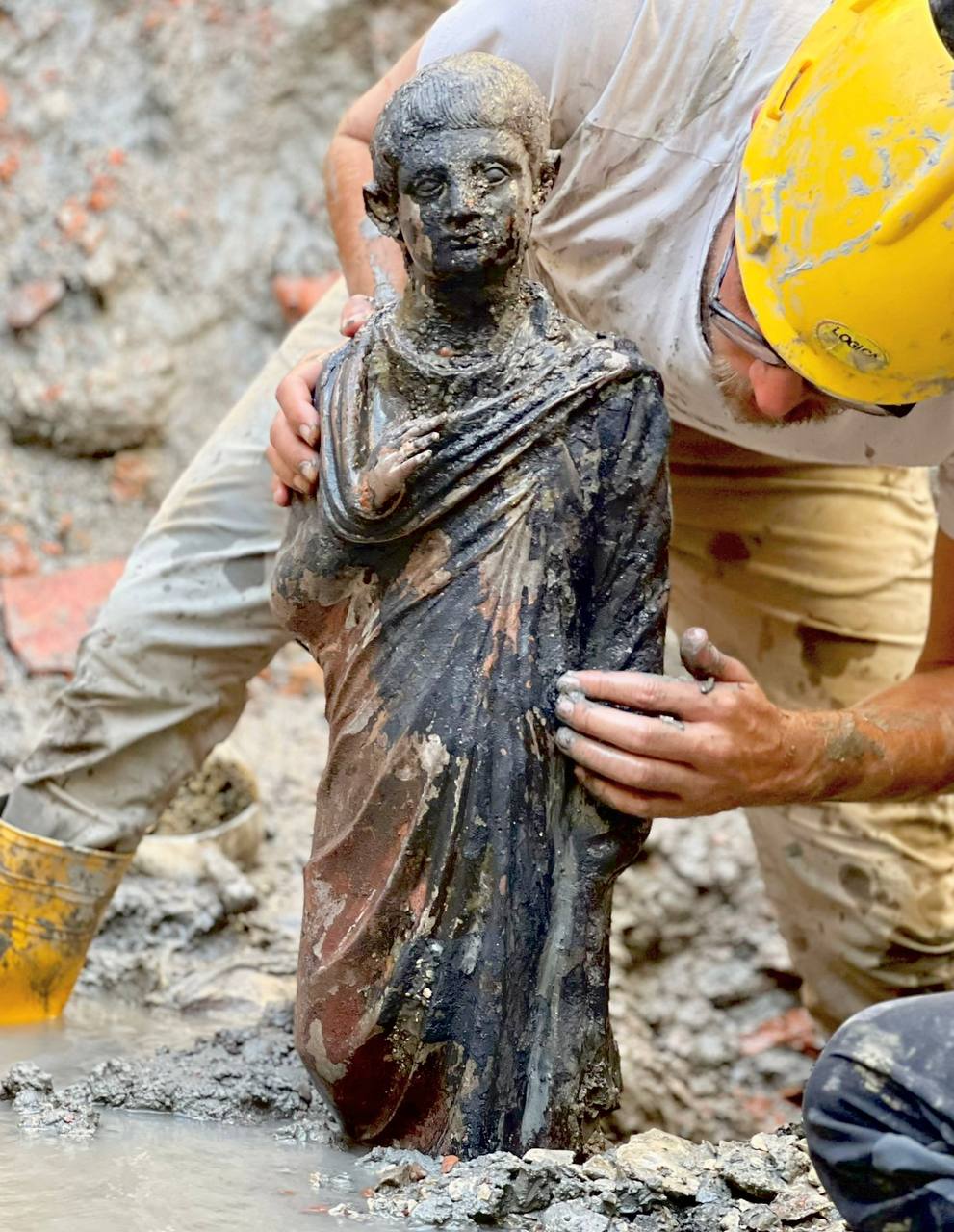 Alongside the 24 larger statues, the dig brought forth a variety of smaller figurines and almost 6,000 bronze, silver and gold coins with inscriptions in Etruscan and Latin, some of which mentioned powerful Etruscan families who resided in inner Etruria. 
The statues and other recovered artifacts will be sent to a laboratory in nearby Grosseto for restoration. A team of researchers from around the world is being assembled, with about 60 members already tapped to study the figures and fill in the historical gaps. 
A revival for the quiet spa town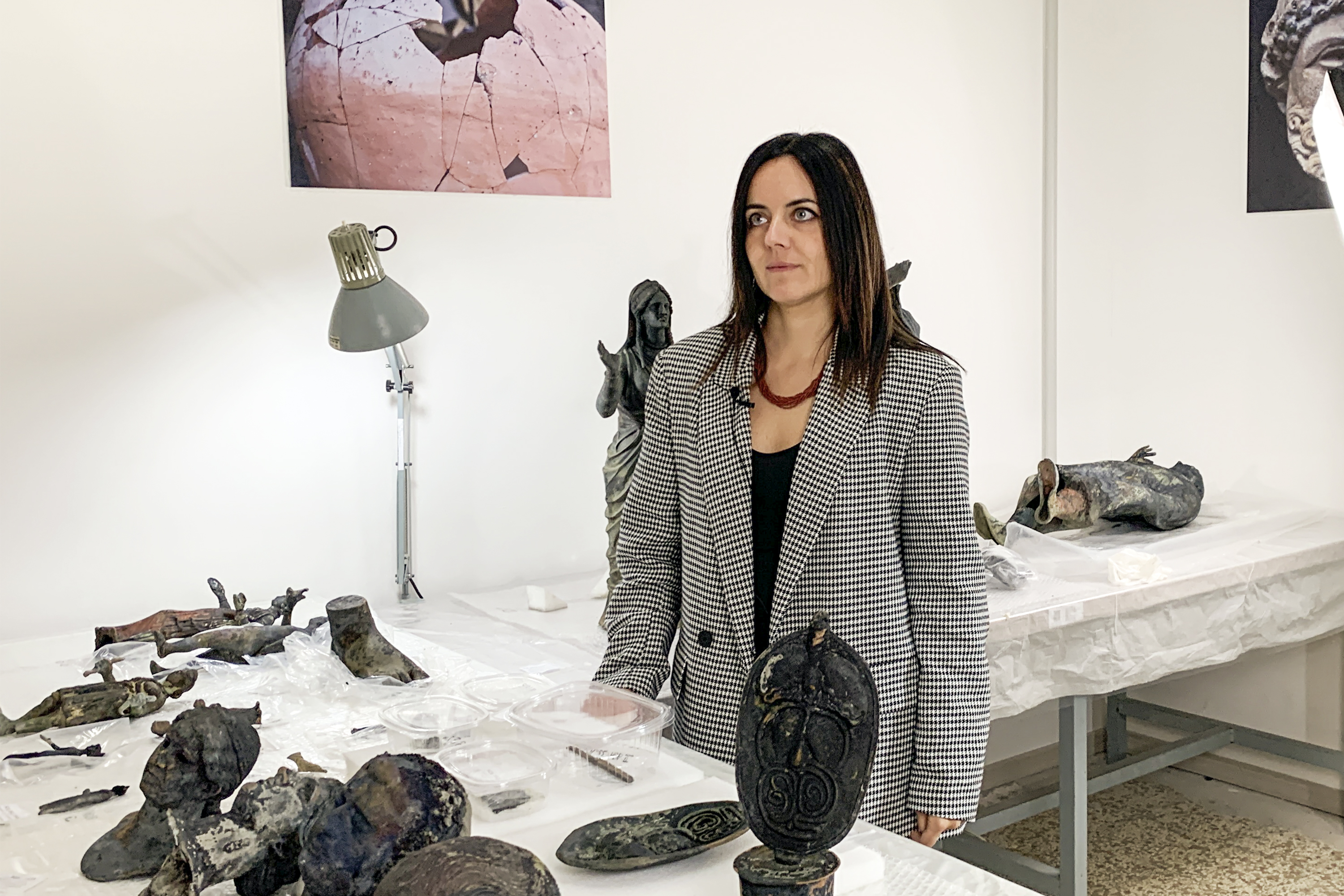 After its rehabilitation is complete, the collection will be returned to San Casciano dei Bagni, where it will be permanently displayed at a newly planned museum and archaeological park, both to be built in anticipation of the statues' homecoming, using Ministry of Culture funds.
The excavation itself was promoted by the Ministry of Culture with backing from the town council of San Casciano dei Bagni. Mayor Agnese Carletti described the decision to invest in the project as a way of keeping young people stimulated, avoiding the "brain drain" that many small towns in Italy face. It's a wager that appears to have paid off handsomely. 
"This accord is for us a hope of succeeding in keeping our young people here, to persuade those who have given up to think again," she told ANSA on Tuesday.