There is no doubt that Italy makes a charming first impression and a nostalgically romantic lasting impression.
Between the rolling hills of the lyrical countryside to the enchanting small towns and glossy sea, it is not hard to see why the country's idyllic landscape makes the perfect backdrop for many dream weddings. From near and far, many travel to the captivating country to exchange their vows. Between upping wedding welcome gifts to crafting wedding favors that your guests (and you!) will love and keep, a custom gifting company makes the process of gifting your loved ones sophisticated, Italian weddings gifts look effortlessly refined.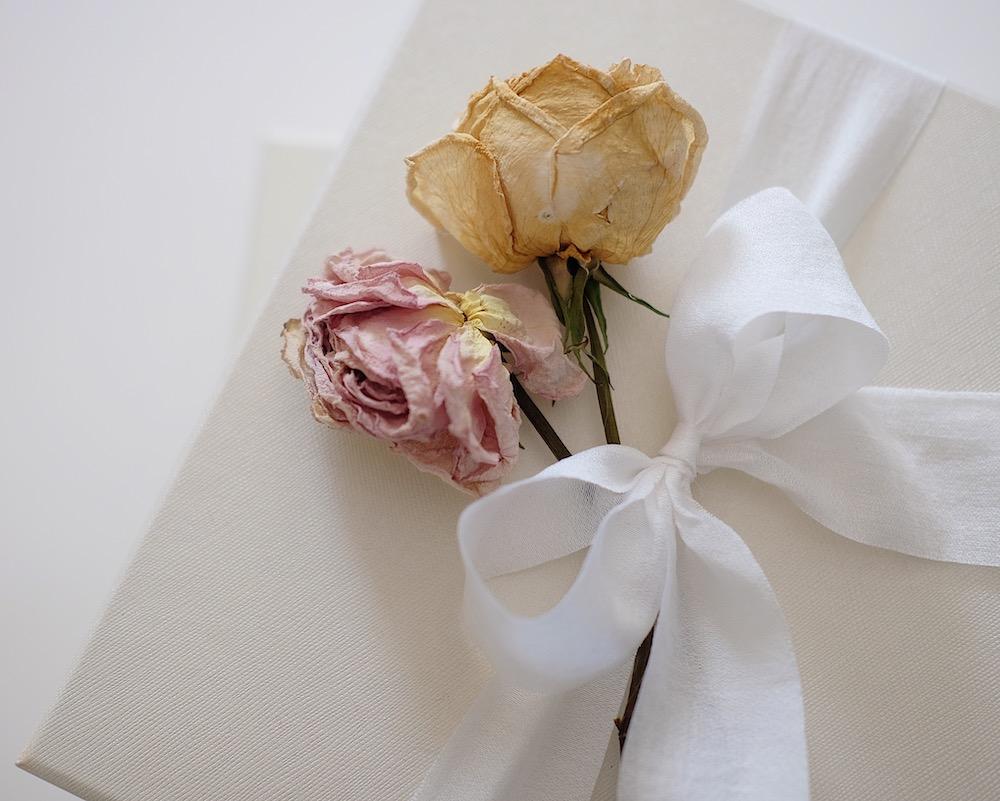 JOHN & JACKIE is a custom and curated gifting company that crafts gifts that are as chic as the Italian setting. With the intent of keeping guests raving long after you've said, "I do!" JOHN & JACKIE arranges wedding gifts that are equally thoughtful and sophisticated. From locally sourcing artisan goods and treats (think: chocolate, olive oil, coffee) for personalized welcome bags to partnering with vineyards on mini bottles of fine Italian wine (choose: red, whites, roses) with your custom wedding monogram, the company always find ways to add a sweet, memorable touch for your special day.
Founded by Victoria Nguyen - speech therapist, ESL teacher, globetrotter, and natural gift giver (good things do come in small packages), the gifting company first grew its roots when Victoria found that she was being continuously tapped to create wedding favors, holiday gifts and therapy crafts for her friends and family. With keen attention to detail and natural tendency to help others, she found customizing and curating gifts to be a creative outlet that quite simply, made others feel good (love more, more love). What started out as personal, DIY projects quickly expanded into growing the business to provide gifting services for various events and serving as the gifting go-to for both local and destination weddings. Italy continued to top the bucket list of dreamiest of wedding locations and the gifting company wanted to craft gifts that reflect the country's naturally glamorous aesthetic while placing an emphasis on high quality products.
With classically romantic scenes such as the villas strung along the shore of Lake Como to the whimsical and golden Tuscan countryside, JOHN & JACKIE was inspired to translate the feelings of enjoying the good life in the boot to be something tangible and memorable. The nod to Italy is reflected in the use of local staples in wedding gifts such as custom pressed leather goods and sending your guests off with their own bottle of olive oil, complete with a personal thank you note. To highlight and showcase all the fine things that Italy has to offer, the gifting company also tries to incorporate Italian products into their gifts such as Venchi 1878 chocolate and encouraging guests to pop some bubbly or a bottle of Contesse Prosecco to celebrate your new marital status– Saluti!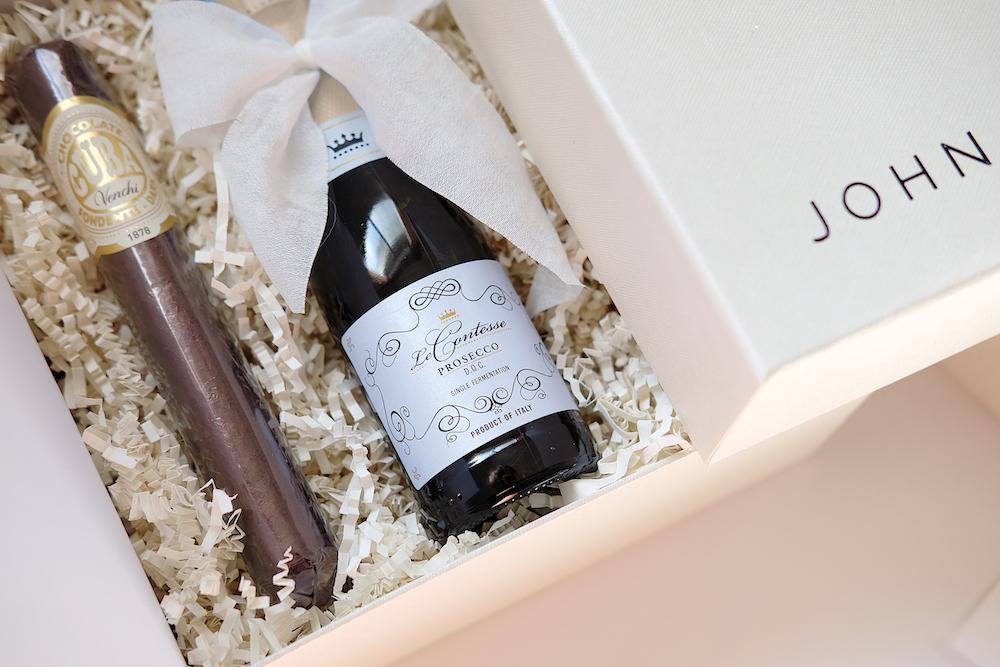 The pastel colors of the steep villages of Positano – clay pink, white, terracotta – is unmistakable from anywhere else and is also reflected in JOHN & JACKIE'S natural and clean brand aesthetic. Aiming to embody affordable luxury, JOHN & JACKIE is intent on providing wedding favors that will last long after the reception. The gifts have the option of being packaged in embossed and textured gift boxes that are minimal with refined touches, with box color choices such as crème or classic black and topped off with an earthy linen ribbon. Every step is customizable through their online build-a-box tool, with thought and effort put into every last detail that will surely be a crowd-pleaser for your nearest and dearest.
It can be easy to feel overwhelmed and overlook the finer details such as guest favors and gift bags with so many boxes to check off when planning a wedding. However, wedding favors can set the tone for the type of celebration you want and can be stress-free if you don't feel compelled to do it on your own. A gifting company like JOHN & JACKIE can do the heavy lifting for you by curating and custom filling boxes with a wide array of unique beverages, treats, and keepsake options. By featuring locally sourced goods and customization options, JOHN & JACKIE creates gifts that are vast and dreamy, meaningful and elegant. 
The wedding favors and gifts will leave a memorable impression on your friends and family and seal the deal for keeping love in the air in Italy or elsewhere.
Find out more about JOHN & JACKIE'S gift boxes and gifting services here: Website: www.johnandjackiegifts.com Instagram: @johnandjackiegifts Facebook: @johnandjackiegifts Email: hello@johnandjackiegifts.com