Rome (according to this survey) is the world's 12th most visited destination, and that certainly comes to no surprise to anyone who has set foot in Italy's formidable capital city, according to The Local, over 50 million people stayed in hotels and vacation apartments last summer alone. With a wealth of antiquities and cultural attractions, it remains a place that will allure you to return year after year, and count myself included. And we haven't gotten started in regards to its thriving food culture, all in a city where even a simple pizza must be done right. 
If that wasn't enough, what if you could go to a place at the station that has the best of Rome's specialty food favorites along with beer, cocktails and coffee, all in one place? 
One way to get oriented into the best that Rome has to offer lies in a large cavernous vaulted space that is conveniently located in Termini Train station, a place visited by 480,000 people per day. I am talking about Mercato Centrale Roma, a gourmet lovers food hall home to 18 food stands or botteghe del gusto serving up some of the city's most delicious fare. Along with a plethora of the Eternal City's finest food artisans, expect fine dining and an  eclectic events space all with the aim of revitalizing a historic area of the city once left deserted and help bring it back to life.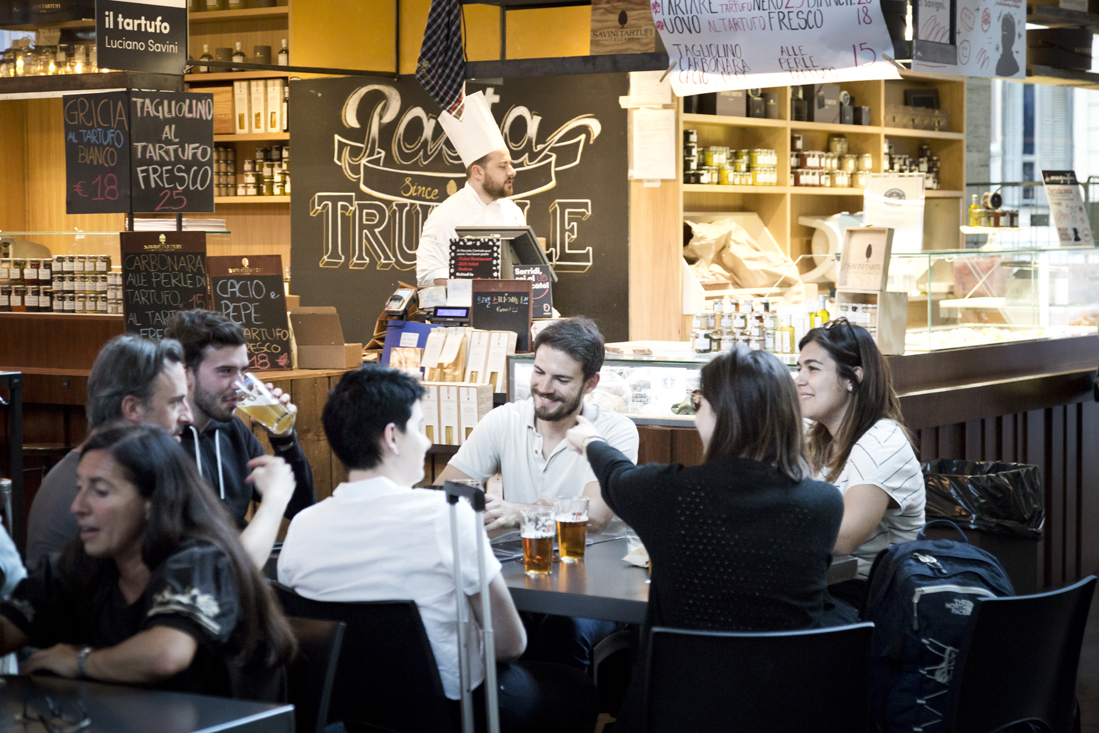 Let's talk layout: the ground floor contains the food hall while the acclaimed restaurant by Chef Oliver Glowig "La tavola, il vino e la dispensa" is located on the first floor. Spazio Fare, a place dedicated to tasting the exquisite recipes of Mercato Centrale Roma's food artisans, makes its home on the entire second floor. 
The Mercato Centrale Roma's format, created by Umberto Montano, chairman of the board, together with the Human Company group founded by Claudio Cardini and family, aims to go back to the basics and talk about the essence of food, simple flavors and traditions, because good food doesn't need chatter; it speaks volumes all by itself.
We are big fans of the concept here at Italy Magazine which is why we wanted to share our list of five reasons why you should appreciate it too. 
It's an incredible use of space
The first thing you notice upon stepping foot in Termini's Mercato Centrale Roma is just how interesting a space it encompasses once you step foot inside. Huge vaulted ceilings take center stage in this fully renewed "Cappa Mazzoniana"space, an important part of the city's architectural heritage by Bologna-born Angiolo Mazzoni, a well-renown Italian architect of the 1930's-40's whose work can be seen all around Italy.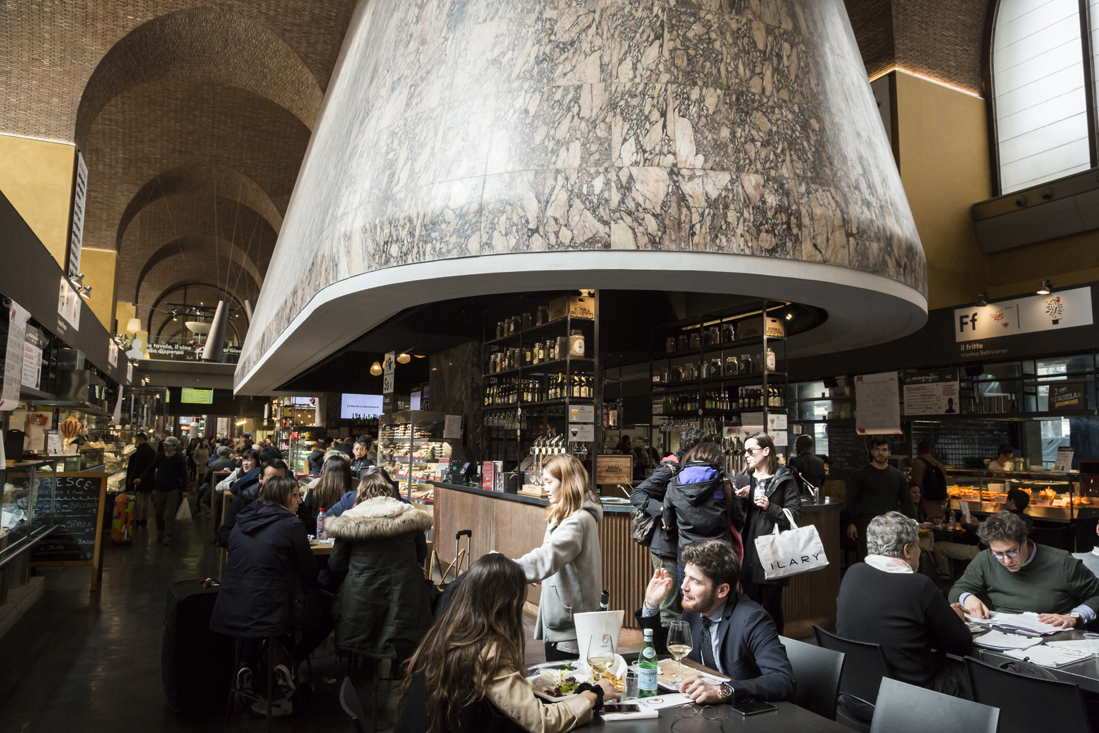 Considering its size and stature, it might come as surprise that many previous ventures have failed to take off here. Mercato Centrale Roma is the first time that this space is used in all of its absolute glory thanks to its inviting atmosphere and quality of delicious options available. Thanks to this tremendous investment, it has helped to revamp a previously looked-over neighborhood and breathe a new life to the community.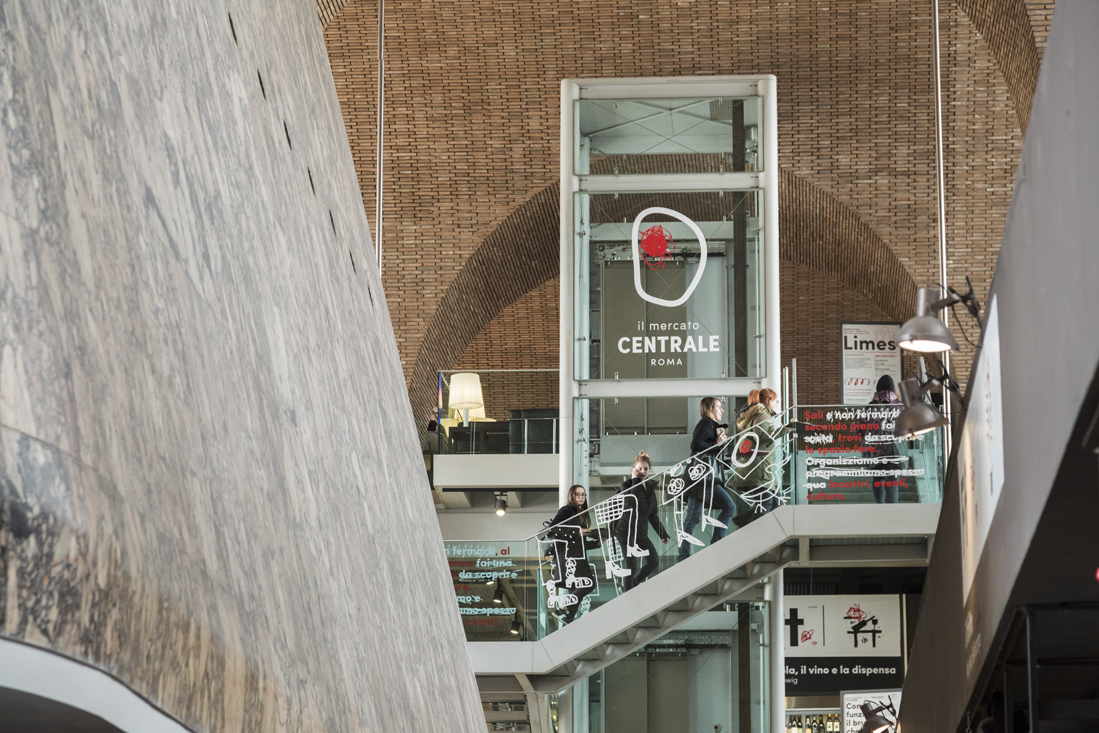 Once inside you can't help but be taken about by the sheer choice of food and open-air seating throughout the space. It makes for a very easy and comfortable place to meet friends for dinner, work on one's own while sipping wine, and can veen accommodate groups.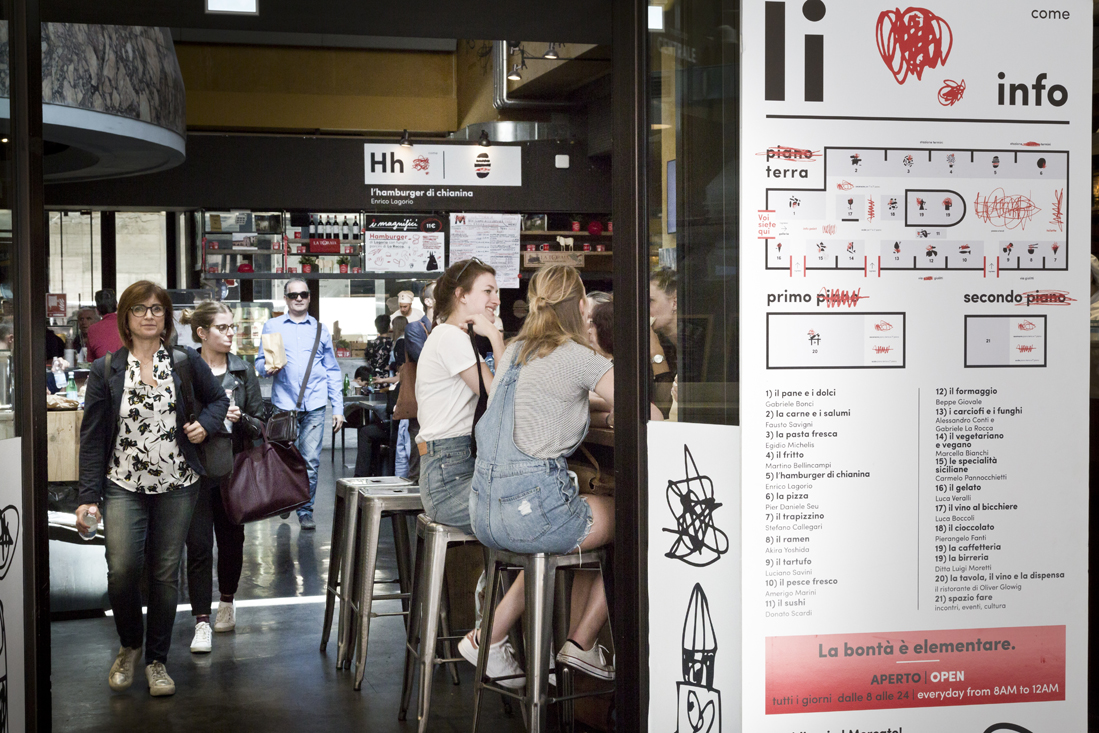 A vast array of (drool-worthy) choice with 18 Food artisans all in one place 
At Mercato Centrale Roma they only have one slogan, Goodness is simple... "La bontà è elementare" something its 18 food stall artisans can attest to in the 2000 square meter ground floor space.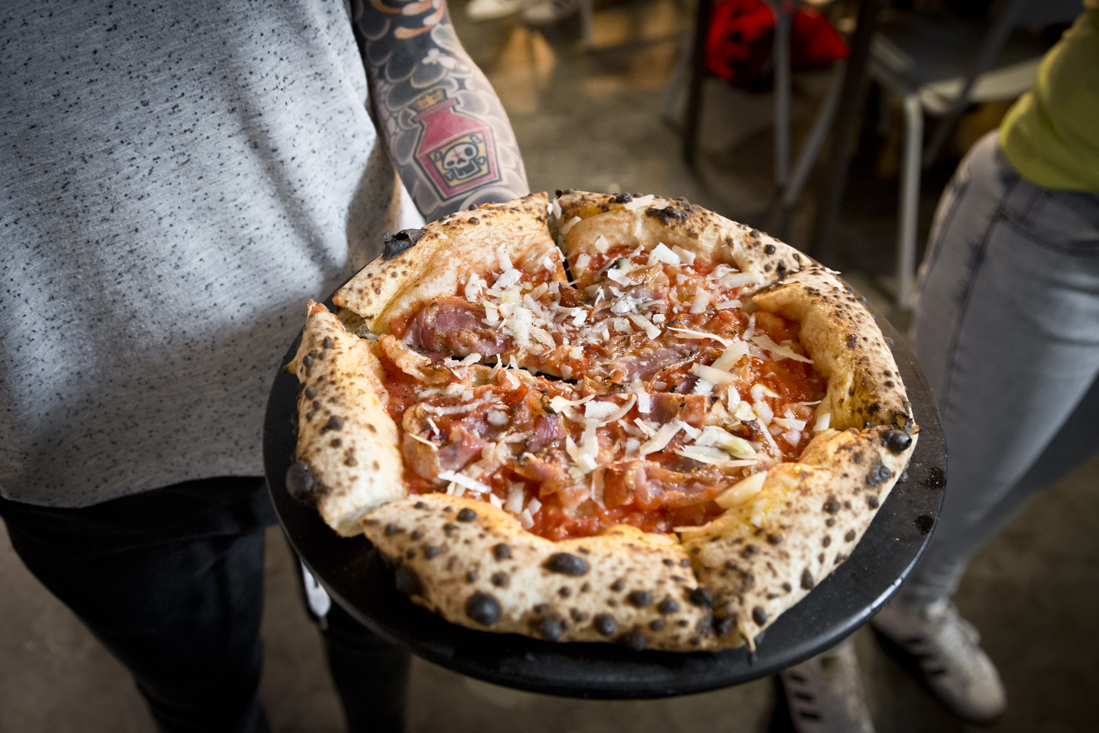 Take the "Michelangelo of Pizza" Gabriele Bonci, a local baker of Pizzarium fame, for example. At a young age, he started experimenting with different kinds of flours and grains and soon after, he dedicated himself to finding the highest quality such stoneground flours made from older wheat varieties, natural leavens and long fermentation, now his slices are available at the Mercato.
The hardest thing you'll have to do at the Mercato is choosing what to eat. 
In addition to the breads and sweets from Gabriele Bonci, the other notable food artisans you don't want to miss include Stefano Callegari's delicious trapizzini (I could eat the eggplant parmigiana every single day of my life), Luciano Savini's fragrant truffles, for healthy choices there are the vegetarian and vegan options from Marcella Bianchi. Additionally, you can't miss Erico Lagorio's Chianina hamburgers from Tuscany, Sicilian specialties from Carmelo Pannocchietti, Martino Bellicampi's fried food, Luca Veralli's gelato, meats and cold cuts from Fausto Savigni, Peppe Giovale's cheese, Egidio Michelis's fresh pasta, Akira Yoshida's ramen (we love the Black Shoyu ramen), Pier Daniele Seu's pizza, artichokes and mushrooms from Alessandro Conti from Campo de' Fiori and Gabriele La Rocca. Also on tap is Donato Scardi's sushi and flaky pastries from the De Bellis brothers. 
To parch one's thirst, before, during and after; Luca Boccoli's wine, coffee bar and a beer hall has a wide array of options for even the most discerning drinker.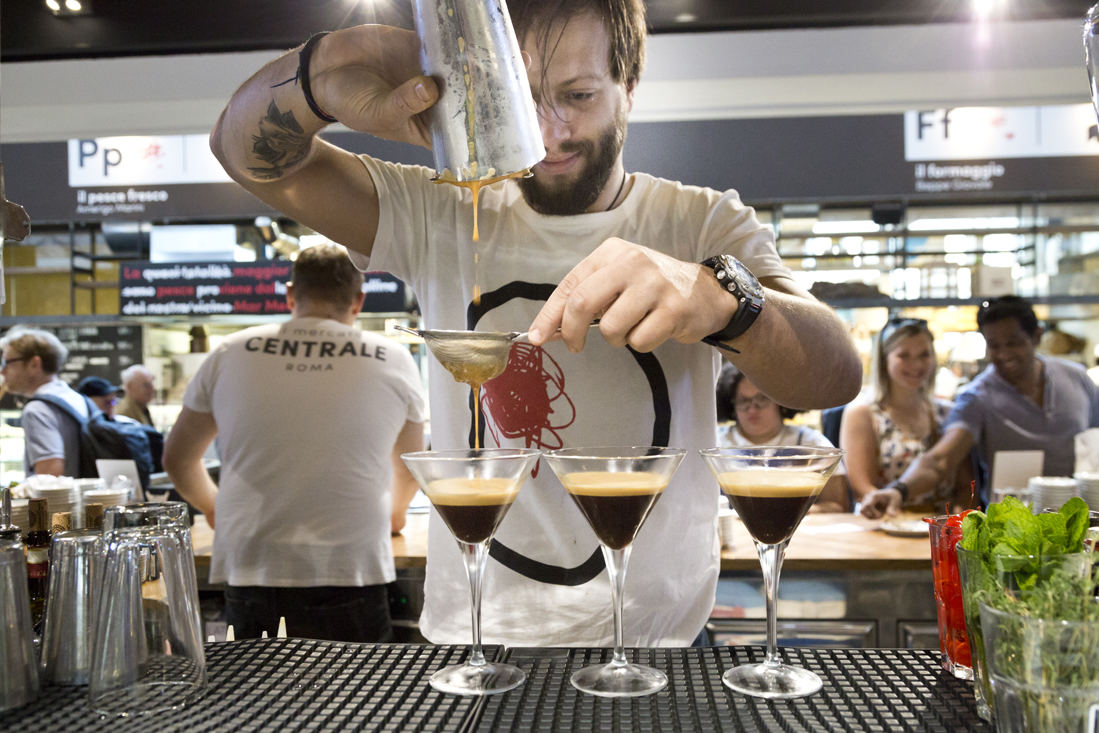 *One hot top is to ask about "i Magnifici": seasonal specialties that the artisans prepare with different ingredients from different food shops in the market. Not just a food hall, you can also purchase groceries to take home. 
Also, follow their Instagram account to see what food to drool over before you go! 
A place for both Romans and visitors alike
It would be easy to dismiss a place like Mercato Centrale Roma as one for tourists only, but it remains a place for locals and visitors alike thanks to its superb level of food quality all in one convenient place and open with continuous hours daily, 8am-12am. It's the perfect place to meet friends for a quick bite before heading off by train to your destination or whatever that evening's events take you and quite frankly there is something for everyone. 
On top of that, the Mercato Centrale Roma has sought to bring together the community in a way that a market at its very soul knows best, through initiatives and regular events. Another aspect that is worth noting that while you will find plenty of traditional roman favorites – looking at you tasty trapizzino, there are worldly options as well, in fact a ramen and sushi bar make their home here. 
Helping to revolutionize the neighborhood
The Esquilino neighborhood of Rome lies just south of Termini and remains a busy hub of people passing through to the station among a variety of multi-ethnic restaurants and a diverse crowd. While I personally always enjoyed meandering my way during the daylight hours in this neighborhood, come nightfall, it wasn't exactly the place you want to be and many of my friends in Rome agree. 
Thanks to the arrival of Mercato Centrale Roma, there is now another reason to visit the neighborhood as over 80% of visitors are actually in the city and not merely passing through (source). Due to this project, its helped to revamp and revitalize a historic area that previously has been left mostly abandoned.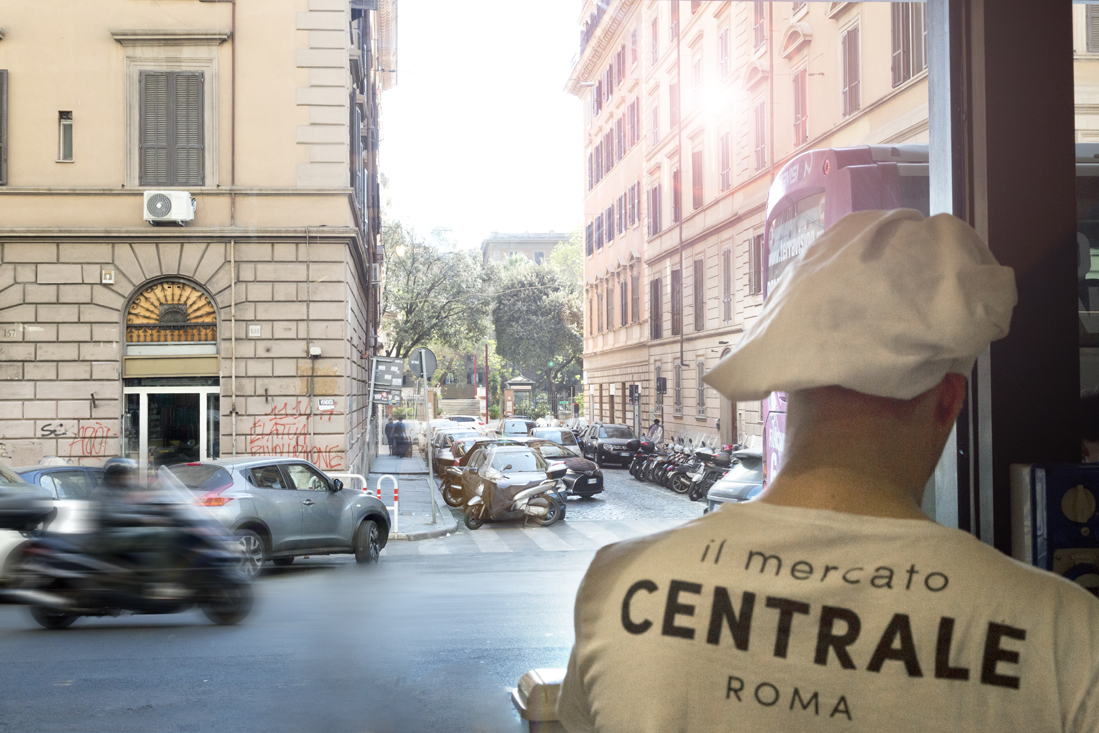 Its existence as a convivial place where people can feel comfortable during all hours of the day makes it convenient to visit places in the area. attractions include the Basilica of Santa Maria Maggiore, the Terme di Diocleziano, the Palazzo Massimo alle Terme, the Palazzo del Quirinale, Trajan's Market, the Trevi Fountain, Piazza Venezia, Altare della Patria, and naturally the Roman Forum and Colosseum. Not too bad if you ask us. 
It also offers high-end dining and a community event space
A fine-dining restaurant as well? Luckily it exists in the Mezzanine of Mercato Centrale Roma under the helm of starred chef Oliver Glowig at "La tavola, il vino e la dispensa" a 500-seat restaurant. Oliver worked with Gualtiero Marchesi at the Olivo gourmet restaurant in Capri and was honored with the 1st Michelin star in 2004, and a 2nd star in 2008. Today, he is an ambassador of the Italian gastronomic culture. Don't miss the chef's premier dishes like the "eliche cacio e pepe ai ricci di mare" (a beautiful pasta dish with cacao cheese, pepper and sea urchins), "tortelli di coda vaccinara" (tortelli pasta in oxtail stew) and other Roman specialties like the "risotto all'amatriciana".
Various events are hosted in the Spazio Fare, located on the second floor. Everything from book presentations to exhibitions to festivals to tastings, it remains a friendly space that is meant to help weave together the social fabric of the surrounding community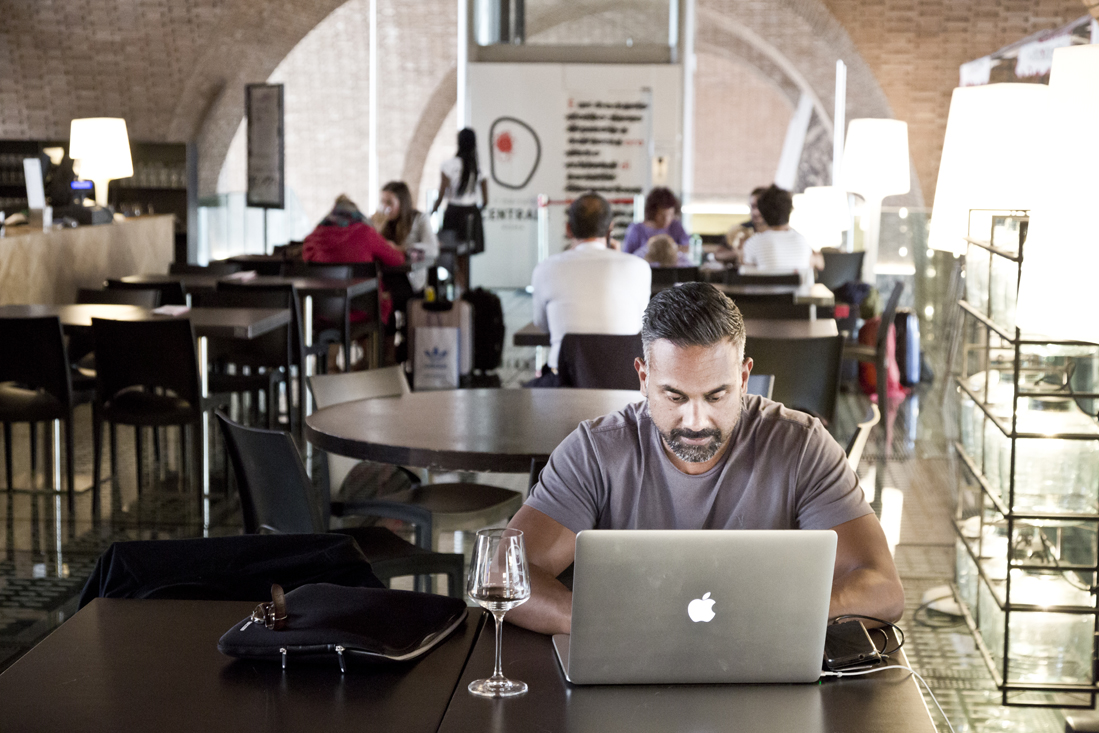 How does it work? 
Visitors can come, eat, drink and enjoy Mercato Centrale Roma anytime from 8am to 12am daily. Just pick out your favorite dish at one of the 18 food artisan stalls and grab a table in the communal dining area. Sit-down dining is available at the affordable fine-dining restaurant "La tavola, il vino e la dispensa."
Mercato Centrale Roma
Via Giolitti, 36 or the more trendy #ViaGoilitti36
Termini Station
Open: Every day from 8am to 12am. 
For regular updates on the food artisans and events, check out their Facebook page.  
Directions 
From the airport: 
From the Fiumicino and Ciampino airports you can use the Terravision bus, the Leonardo Express, T.A.M., Cotral, Sit Bus Shuttle and Schiaffini 
By metro: 
With either A or B lines, Termini stop, 5 minutes on foot
By bus: 
Giolitti, Gioberti or Termini stops - 5 minutes on foot 
By train: 
From Roma Termini train station - 5 minutes on foot 
Parking: 
Park Giolitti, Via Giolitti 267 - 5 minutes from Mercato Centrale Roma. 
Get a 25% discount coupon at Mercato Centrale's Info point and hand it over to the parking cash desk. Garage Parking Esquilino, Via Giolitti 271/a - 5 minutes on foot
. Parcheggio di Piazza dei Cinquecento - 10 minutes on foot. 
Parcheggio Kiss&Ride Roma Termini, Via Marsala - 10 minutes on foot 
.