Ed.: The Inspired Stays series highlights hotels we love around Italy. Each property is independently reviewed by an Italy Magazine writer, who is generally hosted on a complimentary basis. Our contributors do not accept compensation or gifts in exchange for specific types of coverage. We only showcase properties we would genuinely recommend overall.
Why we love it
Aside from its location inside Milan's Galleria Vittorio Emanuele II, what makes this hotel one-of-a-kind is its impressive collection of contemporary art. 
What to expect
From the moment you enter Galleria Vik Milano, you're greeted by wall-to-wall murals and a massive sculpture of the Thinker. Just about every inch of the property is covered in art, from the hallways to the rooms and suites. There's even a photo booth where you can take souvenir photos of yourself superimposed on Milanese backgrounds.

The hotel is best suited to guests who want to spend most of their time out and about — the lobby is small and there's not much public space to hang out in.
Background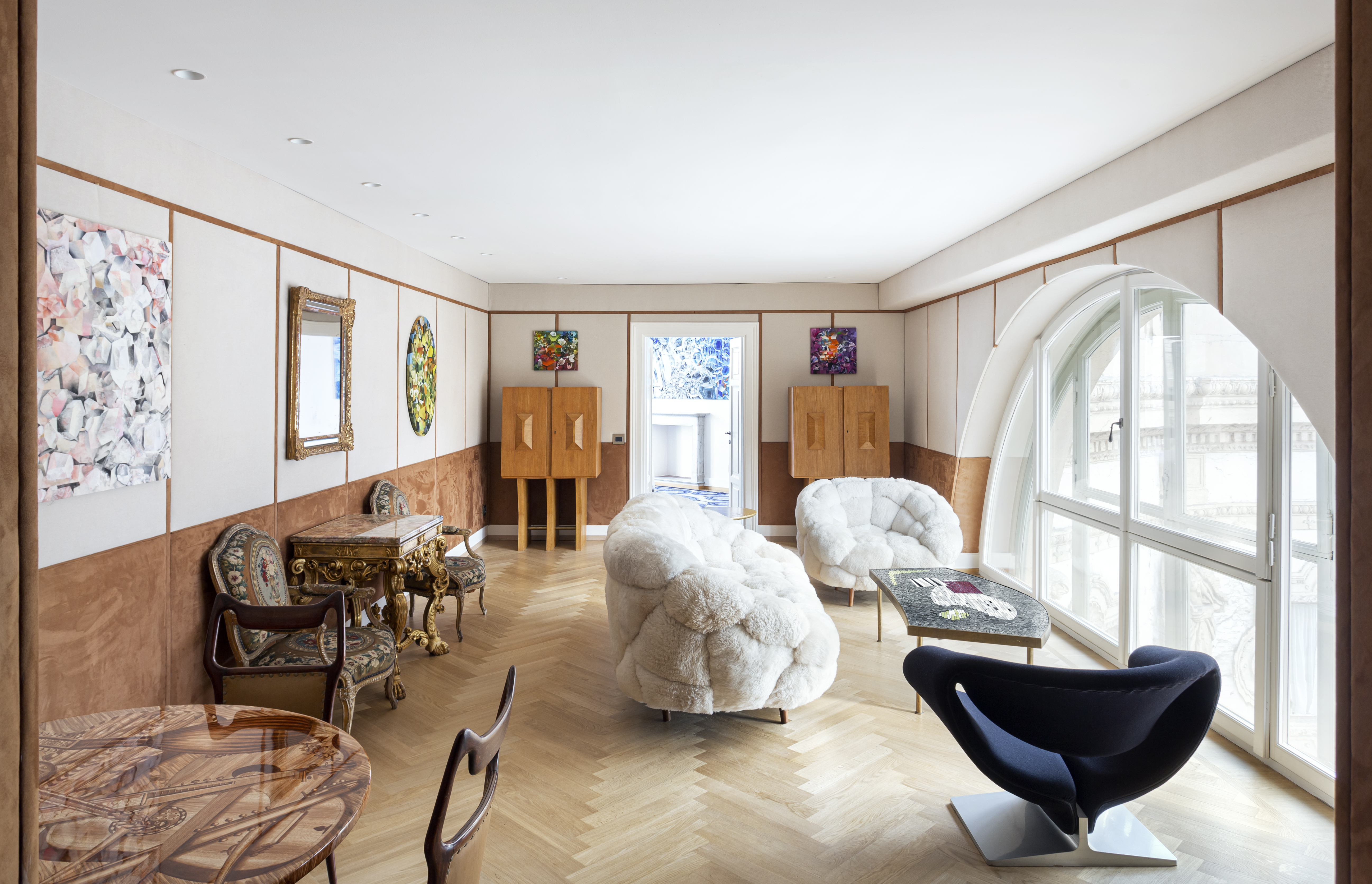 Run by Alex and Carrie Vik, who also own a few hotels in Uruguay and Chile, Vik Retreats are known for their emphasis on contemporary art. This is their first hotel in Europe. True to the brand, it feels like an art gallery with rooms you can sleep in.
Location, location, location
If you want to stay in the center of Milan, this location is hard to beat. The Duomo is just steps away and other sights, like La Scala, are within easy reach. Many rooms have a view of the beautiful Galleria Vittorio Emanuele II.
Where you'll sleep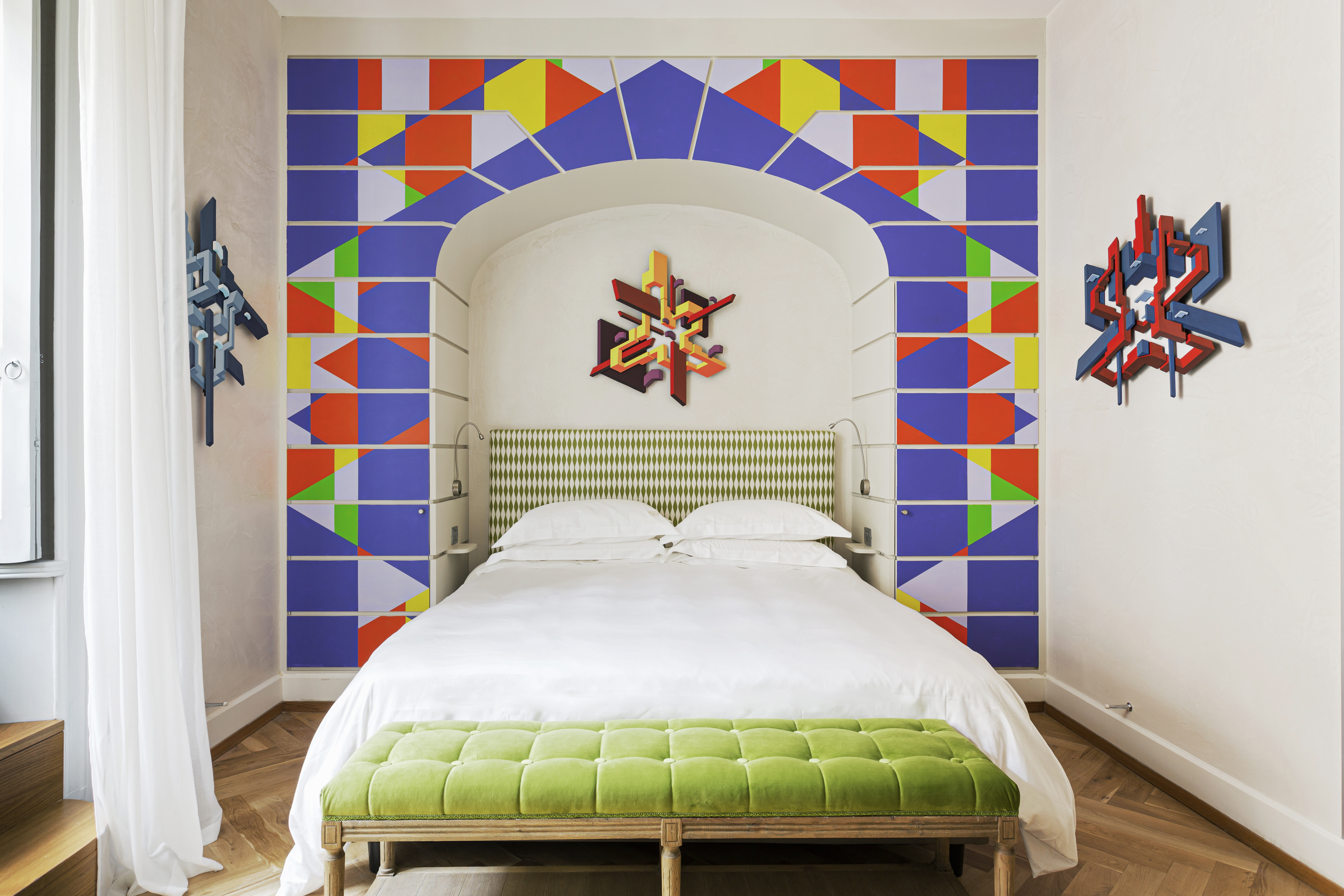 Each of the hotel's 89 rooms (and bathrooms) was individually designed in collaboration with an artist, so no two rooms are alike. It's certainly a memorable experience to wake up and walk out onto a little balcony to admire the Galleria without the crowds, but those interior-facing rooms can be a bit dark, so if you want natural light, ask for a street-facing room. Rooms lack TVs and phones. If you need something, you can communicate with the staff via WhatsApp.
Dining and drinks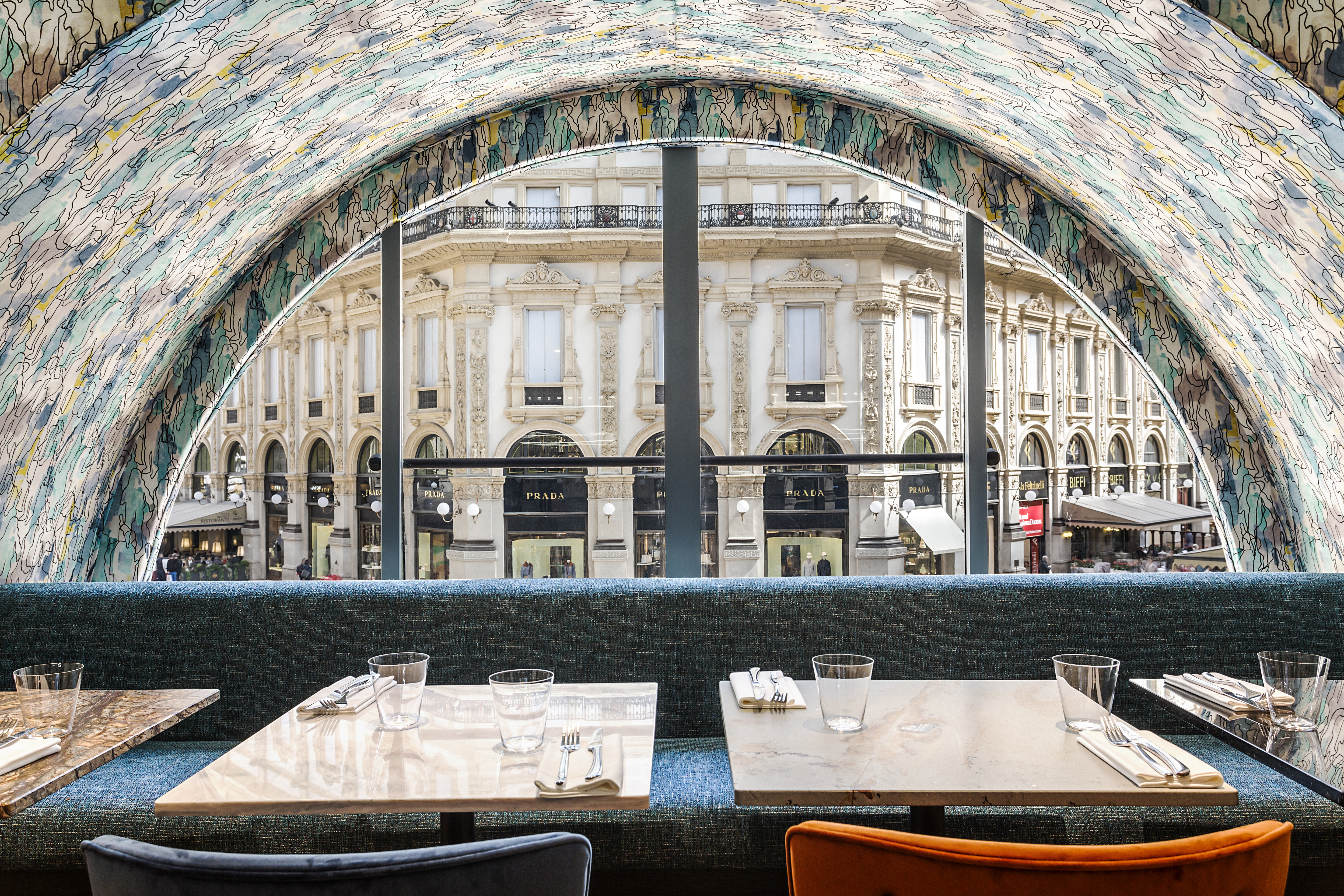 There are two restaurants, Vik Pellico Otto and i Dodici Gatti pizzeria, but during my stay I only ate breakfast at the hotel. Breakfast is served in the main restaurant that overlooks the Galleria and is filled with rotating exhibitions of contemporary art. There are hot and cold options, including frothy cappuccinos and eggs made to order. For lunch, the menu sticks to classics like Caesar salads and club sandwiches, while at dinner the chef gets a bit more creative.
Service notes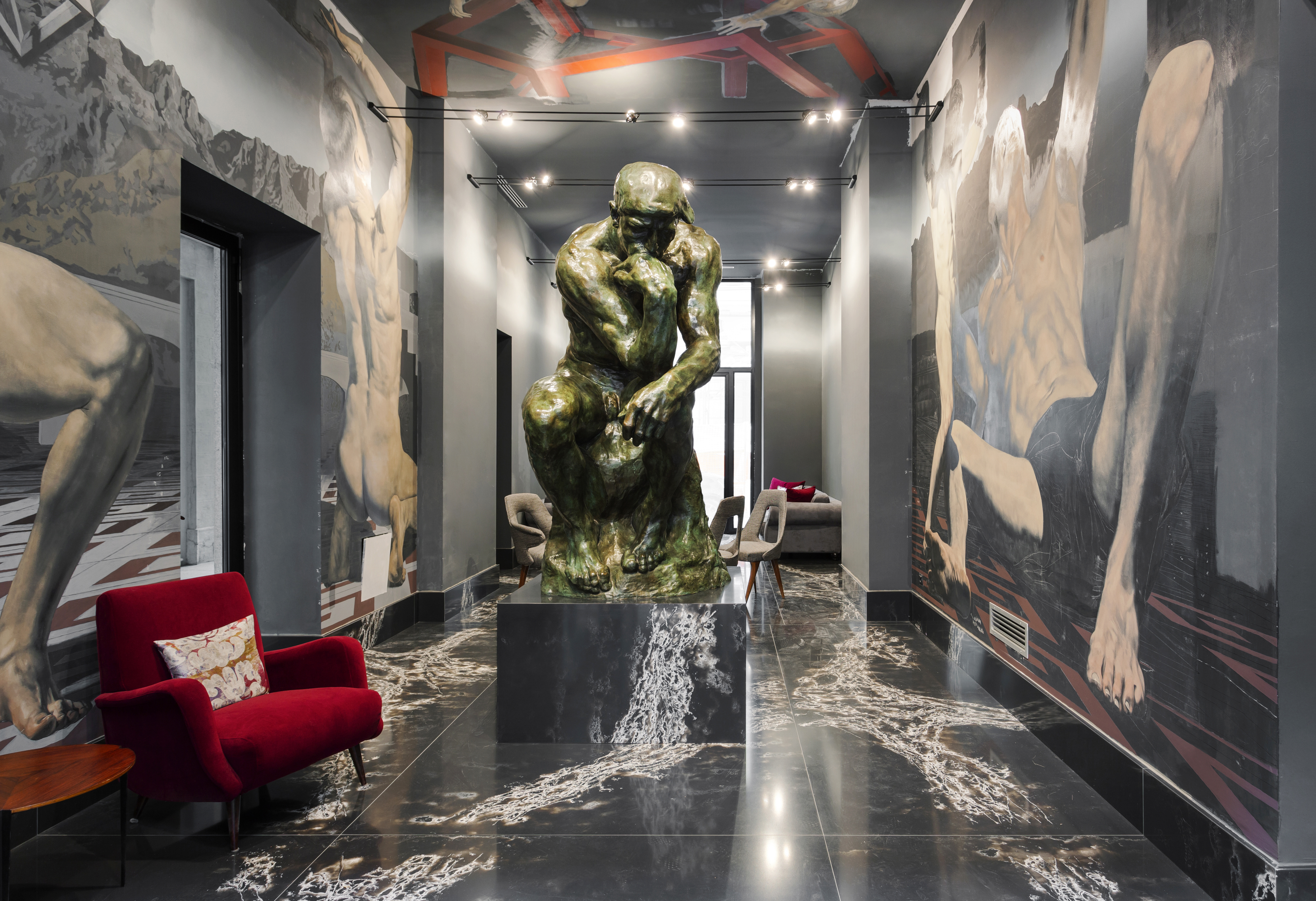 During my stay, service was a bit inconsistent. There was some confusion over the parking situation. My husband and I got fined for driving inside the ZTL (limited traffic zone) in which the hotel is located, even though the doorman told us he would register our car for a temporary authorization. 
Accessibility notes
The hotel has an elevator, along with ADA-friendly rooms and bathrooms. 
Features & amenities
City setting
Restaurant
Free WiFi
Parking (paid)
Pets allowed
Family-friendly
Contacts
Galleria Vik Milano
Via Silvio Pellico, 8, Milan
+39 0289058297
Website