Ed.: Welcome to Italy Magazine's new and more holistic coverage of hotels around Italy. Keep an eye on this series as it continues to grow, and check back for more vetted-by-us properties when you're planning your next trip. 
While stays are hosted by the featured hotel, Italy Magazine and its writers do not accept compensation or gifts in exchange for positive coverage.
Why we love it
Set on Giudecca Island, Hilton Molino Stucky is welcoming and spacious. Only a 15-minute ride from St. Mark's Square via the hotel's shuttle boat, it's a calming oasis after a chaotic day navigating the busy streets of Venice. 
What to expect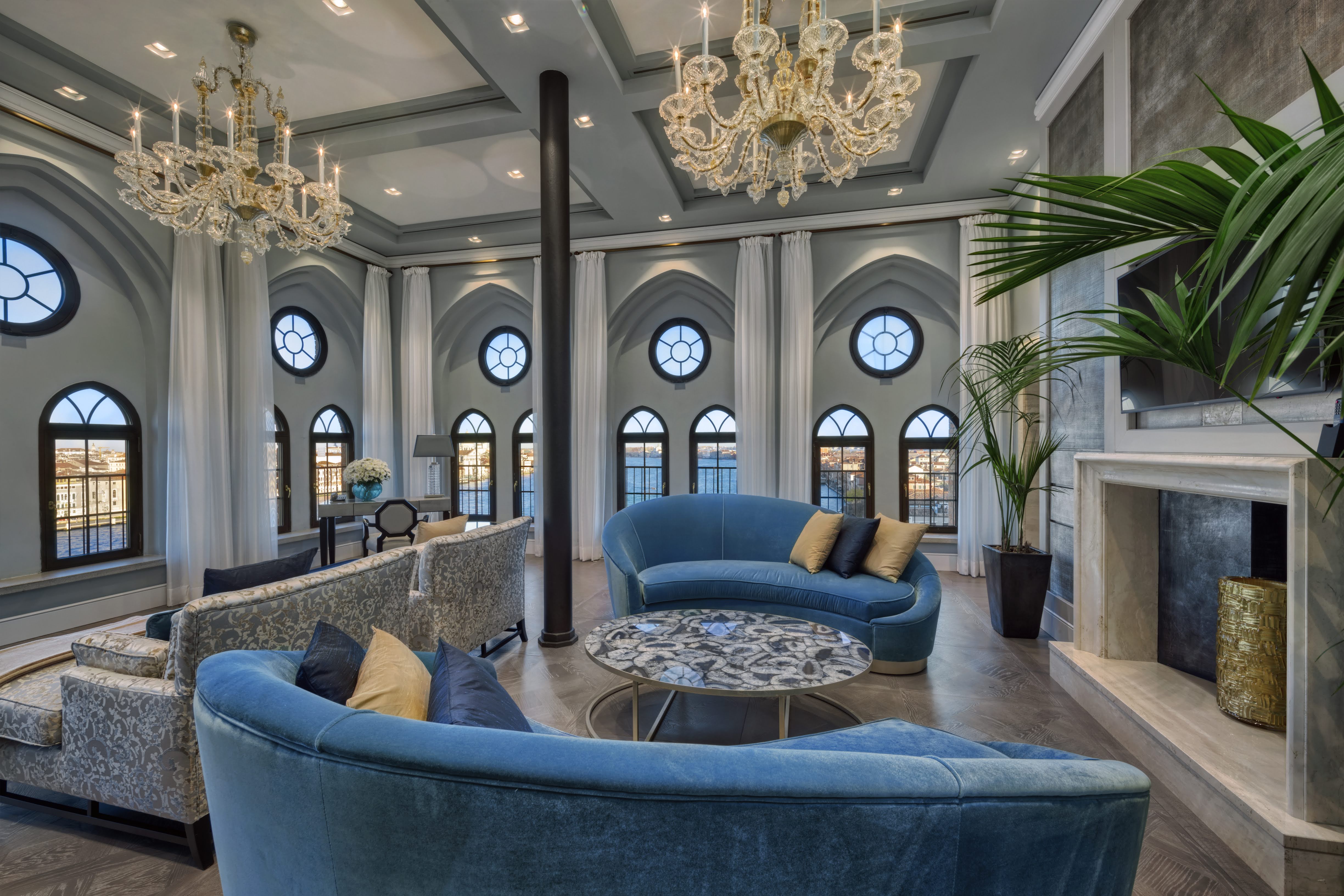 Luxurious in every way, the Molino Stucky has a rooftop bar with 360-degree views of Venice, four restaurants, a laid-back dining setup with varied cuisine, relaxing gardens, a wellness center and spa, a rooftop swimming pool and a kids' club. Whether you're staying in one of the standard rooms, the 40 suites or the over-the-top presidential suite, you'll feel pampered yet right at home. 
Background
In the 1870s, Swiss-born industrial engineer Giovanni Stucky (1843-1910), son of a mill owner, turned his attention to flour production for pasta. On Giudecca Island, he built what was perhaps Europe's most beautiful industrial flour mill, the Stucky Pasta factory, which opened on July 14, 1884 in one modest building. It grew to eventually employ 1500 people, with new buildings added along the waterfront. The mill fell into disrepair in the 1950s, and was abandoned until the 1990s when it was restored and converted into this 5-star luxury hotel and congress center, which opened in June 2007. 
Location, location, location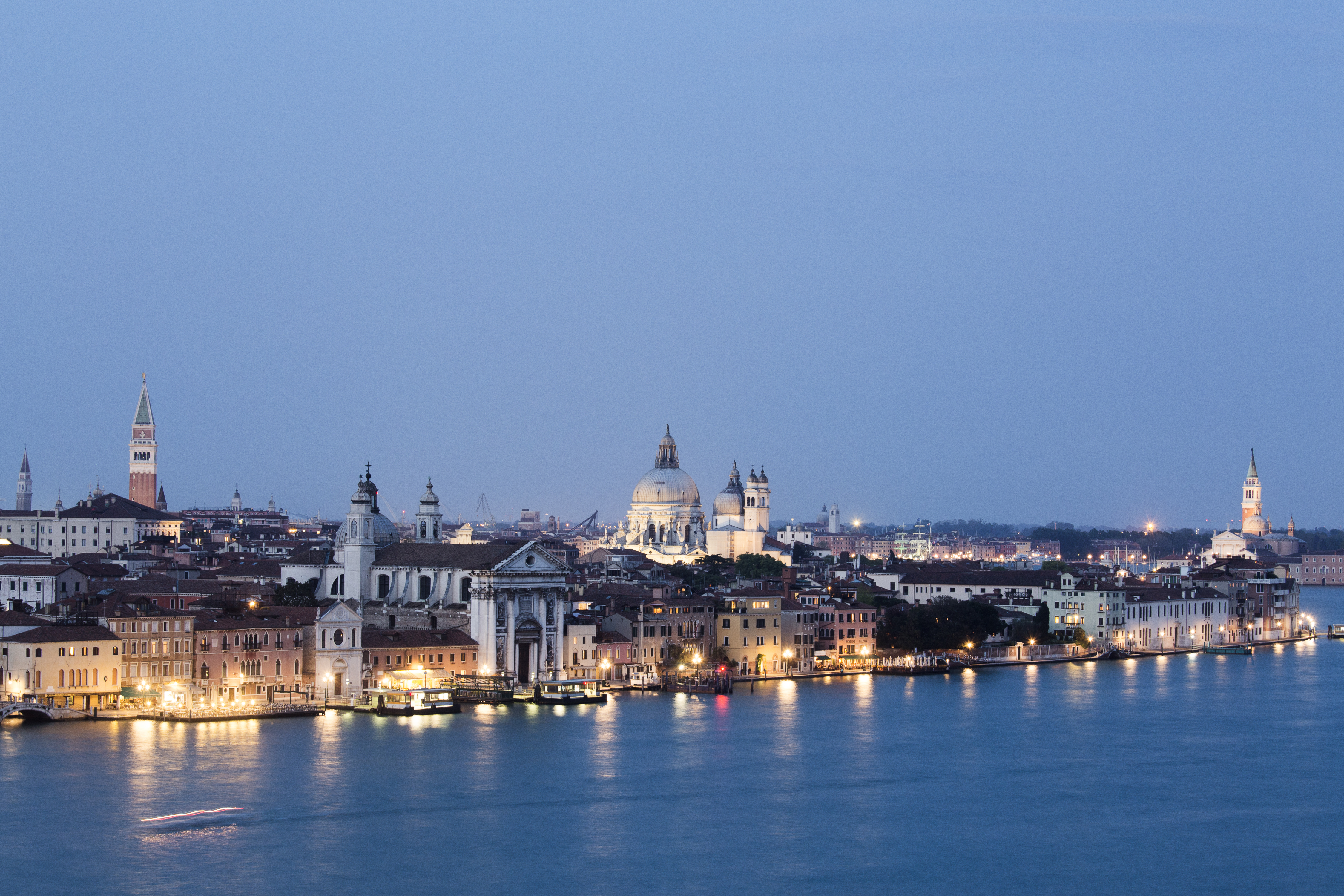 Giudecca Island is well connected to all islands by water taxi, public vaporetto and the Alilaguna boat service, as well as by the hotel's own shuttle boat for guests. Tickets can be purchased from an automated machine in the hotel lobby. 
There is something special about returning to Giudecca after a day weaving in and out of crowds in Venice. Take a passeggiata along the waterfront and stop in at treasures like the 16th century Chiesa del Santissimo Redentore, designed by Andrea Palladio and built in thanksgiving after Venetians were spared — relatively speaking — from the plague.
Apart from the hotel's choice of bars and restaurants, on the Giudecca there are many excellent spots for a bite — including Harry's Dolci, owned by the Cipriani family of, yes, that Harry's Bar.
Public transport stops are dotted along the front facing the Dorsoduro island, which can be reached in minutes.
Where you'll sleep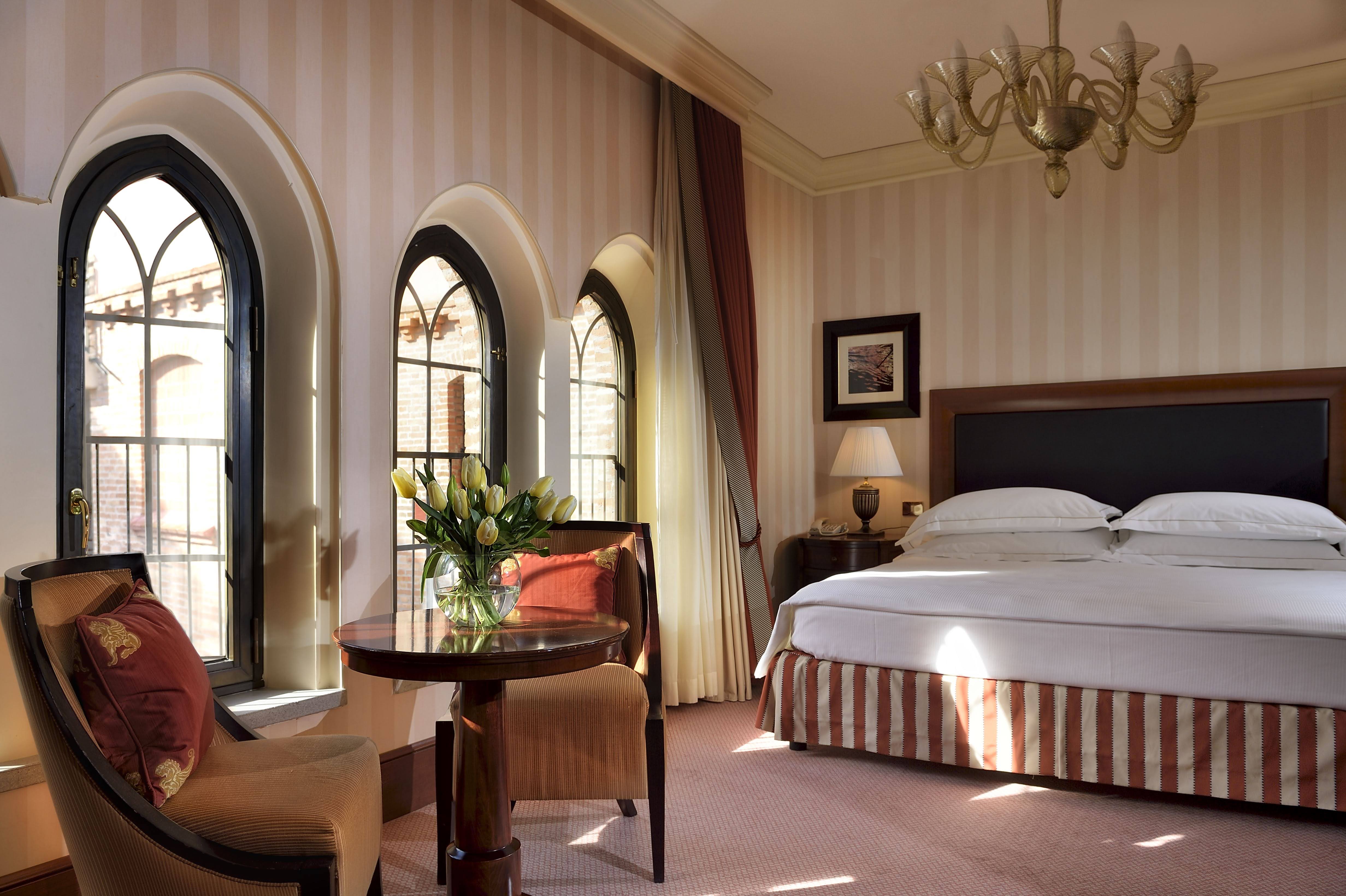 Expect a comfortable sleep and sumptuous furnishings in any of the Molino Stucky's 379 rooms and suites, which include executive rooms with canal views. But if you're lucky enough to be able to swing it, splash out on the 3,229-square-foot presidential suite, which is spread across two floors, and was Michelle Obama's choice for her stay in Venice. (It has its own living room, dining room, two bedrooms, four bathrooms, a kitchen, gym and private elevator.) Above the gym is a viewing platform at the top of the Molino Stucky tower with sensational views over Venice and beyond to the Dolomites.
Dining and drinks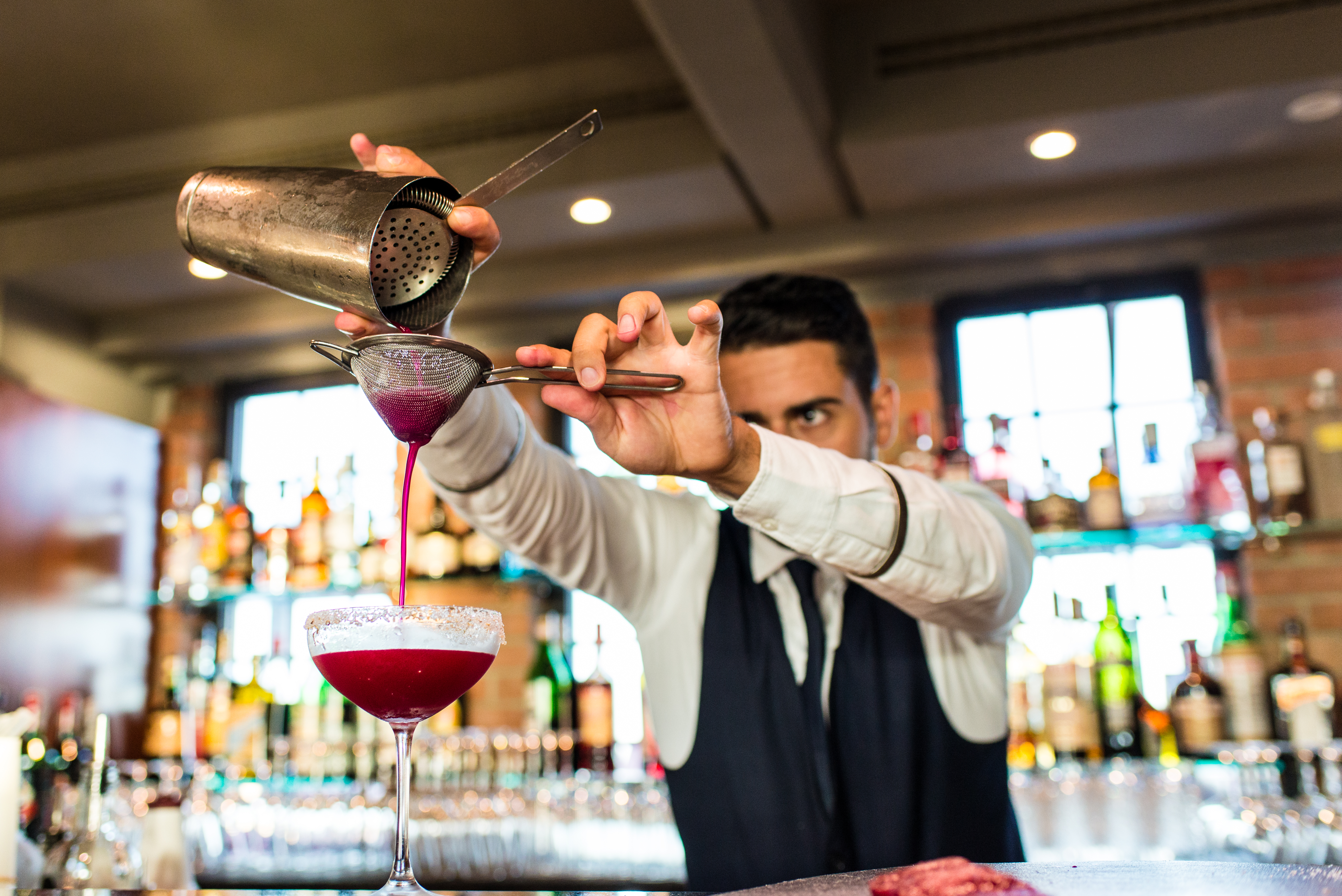 Hilton Molino Stucky's standout space is the rooftop Skyline bar, which in 2022 won Best Panoramic Views Europe (World Luxury Restaurant Awards) and Best Cocktail Menu Italy (Haute Grandeur Awards). You don't have to be a hotel guest to enjoy the exceptional cocktails and 360-degree view of Venice. 
But guests do have plenty of extras to look forward to. Breakfast in the spacious ground-floor Il Molino restaurant includes a wide-ranging hot and cold buffet. Directly beyond the main lobby is the Rialto Bar and Restaurant for coffee and drinks, with a café-style restaurant for relaxed, day-to-evening dining.
Also on the ground floor is the Aromi restaurant, offering an exquisite Eurasian menu and fine dining experience. For more traditional Venetian cuisine, opt for its sister restaurant Bacaromi, ideal for both solo diners and family groups. In the warmer months, outdoor dining in a seasonal courtyard restaurant is de rigueur. 
Spa time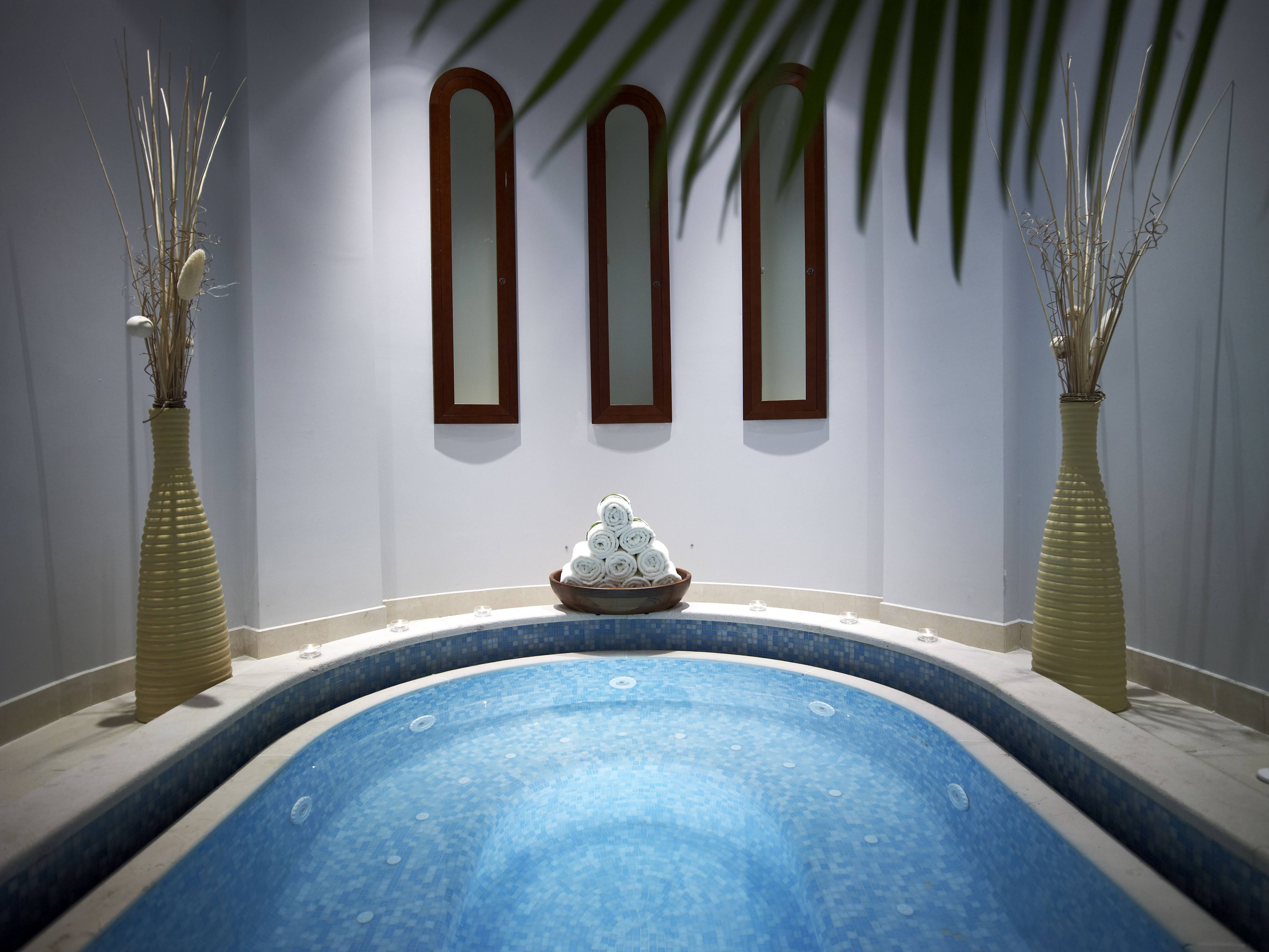 The Eforea Spa vaunts five treatment rooms and a wellness center with a steam bath, sauna and jacuzzi. Three E-themed special treatments — Enhancement, Escape and Essential — are on offer from the spa's staff. Signature treatments include relaxing facials and body massage customized for each client, plus waxing, pedicures and manicures. 
A well-equipped fitness center is open daily from 7am and is free to use for guests 18 and older. 
Service notes
Staff are attentive all around, but really go the extra mile in the bars and restaurants, careful to check for food allergies before offering recommendations. Bookings, tickets, and information about Venice's sites are readily offered by courteous reception staff.
Family perks
On mornings from Thursday to Sunday, the Molino Stucky runs a parent-approved kids' club, offering a chance for small guests to socialize, play and learn about the treasures of Venice. 
Family suites can comfortably sleep up to four people, or families can be accommodated in two adjoining rooms.
Early-evening dining at Bacaromi is well-suited to families.
You should know...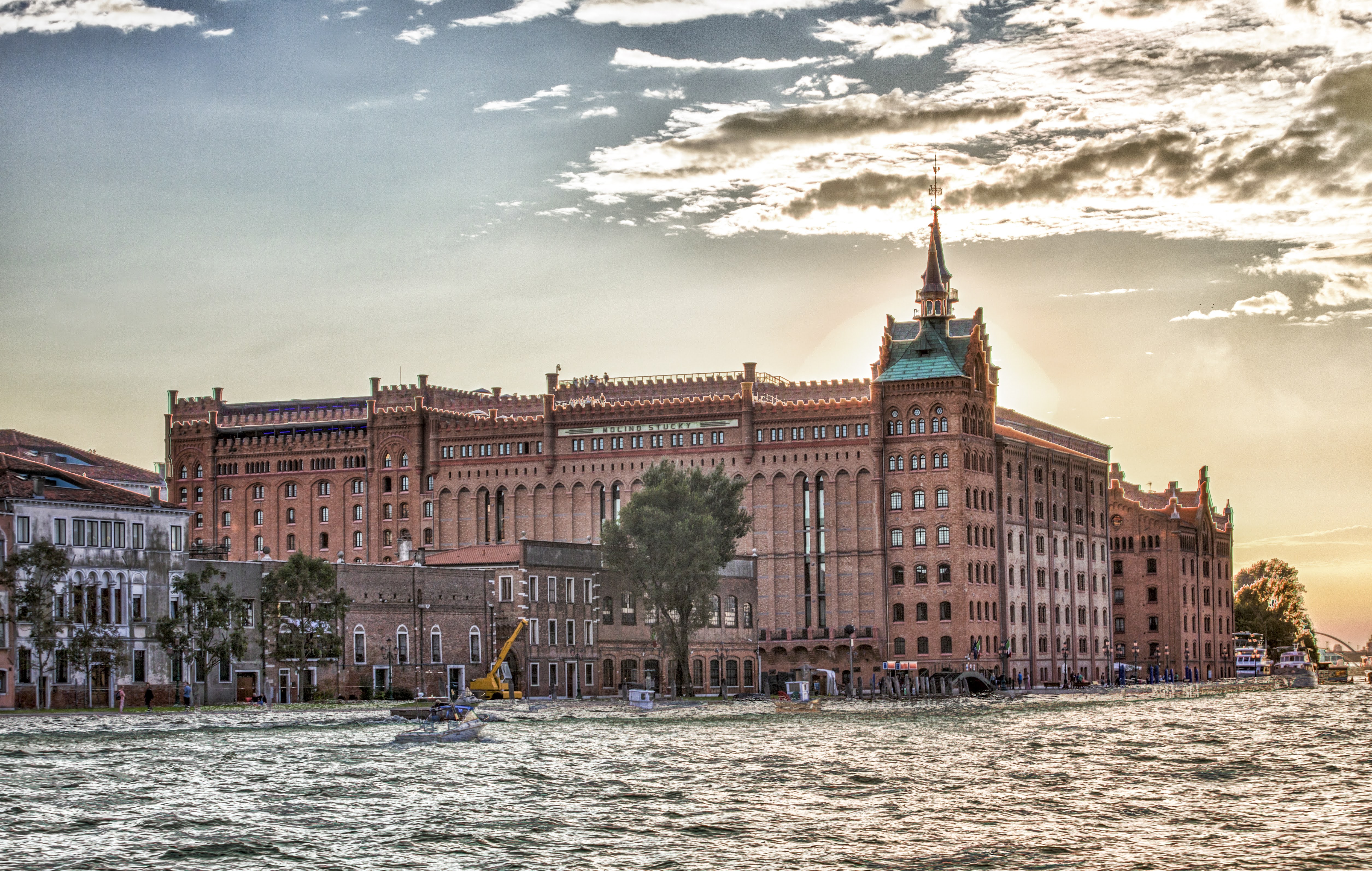 The hotel can arrange a 30-minute private water taxi from and to the airport. The cost is 150 euro per journey each way — reasonable enough if traveling in a group. An alternative is the Alilaguna Linea Blu, which costs 15 euro per person each way, to and from the airport, with a scheduled stop at the hotel. This journey takes about 90 minutes.
With a one-off charge of 15 euro per person, you'll have unlimited use of the hotel shuttle boat return-service from the Molino Stucky to St. Mark's Square, or to the Zattere on Dorsoduro island, during your stay.
Features & amenities
Waterfront setting
Restaurants
Free WiFi
Bar
Pool
Garden
Fitness room 
Spa 
Pets allowed
Family friendly
Access by boat only (no parking) 
Contacts
Hilton Molino Stucky Venice
Giudecca 810, Venice, 30133
Tel. +39 0412723311
Website