Sicily is probably one of the most fascinating regions of Italy with an intriguing mixture of tourist hot spots, picturesque seaside towns, UNESCO world heritage sites and off the beaten track places to explore. It has a little bit of everything from mountains, national parks, endless museums, a tangible series of architectural wonders from all periods of history, marine reserves, bustling metropolis, all surrounded by the Mediterranean Sea.
Inevitably people visiting the island fall under its timeless spell. Sicily draws people in with its beauty, food, lifestyle, weather and charismatic personality. Many people dream of moving to Sicily, others of perhaps retiring there. But before you sell up everything and move to Sicily there are some things you should be made aware of as visiting a place for a holiday is a different thing to living there full time. Sicily is one of the poorest parts of Italy, as is usual with the south you will see much abandonment, crumbling infrastructure and degradation simply because of the lack of money invested in the area and also an equally degrading form of administration bogged down by terrible corruption. In Sicily, bureaucracy is as bad as it gets.
It is normal to see partially constructed houses who have never been completed, blocked by the intricate construction by-laws, or left as empty shells simply because of bad administration. Many old homes have been abandoned by immigrants who left for everywhere around the world, leaving the buildings or entire properties to be abandoned. Even in major cities like Palermo, you will still see the shells of old historical palazzi bombed during the war left to crumble. The locals don't even notice this decadence it's merely part and parcel of living on an ancient island.
The employment situation in Sicily is quite tricky, with a rate of 42% unemployment even before the current Covid19 lockdown. No doubt the economy here will get worse before it improves as things slowly open up. Pre-lockdown, there was an encouraging tourism industry, and many ex-pats worked online and in areas such as ESL teaching.
Internet speed in Sicily is often a problem. The ADSL network outside of the major cities is a little bit patchy, and depending on where you are located mobile wifi reception can be unreliable. It all depends on where you find yourself and which service works best there.
Life in Sicily is much slower-paced than anywhere else, which is a part of its appeal. So if you have a job and money, life is quite inexpensive, especially if you stay away from the major cities. 
Compared to other Italian cities the Sicilian provinces are much less expensive, you could probably live on a budget of 1,000 to 2,500 Euro a month, depending on your lifestyle and many Sicilian live on much less. In the two largest cities of Catania and Palermo, you need to be aware of specific dodgy neighbourhoods to keep away from and also how to protect yourself from the usual level of petty crime common in most big cities.
Life in smaller towns is generally safer, cheaper and more laid back still. If you scale it down yet another level, you can choose to live in a smaller village where you can easily be on a first-name basis with your baker, butcher and your kids go to school with the local grocer. Life in a Sicilian village is more about community, everyone knows one another, and the lifestyle seems to be right out of your wildest fantasies.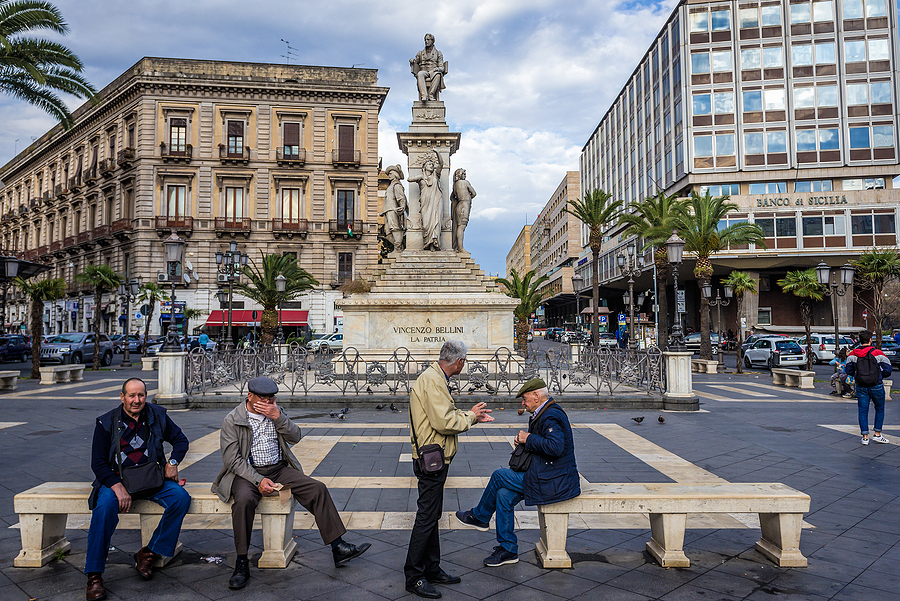 I've been living in a small inland town in the province of Messina for nearly two decades, and I have fallen in love with the place. Along the northern coastline of Sicily halfway along the Autostrada halfway between Messina and Palermo, about twenty minutes from the famous seaside resort town of Capo d'Orlando is my current home.
Sinagra has flamboyantly baptised itself the pearl of the Nebrodi is home to some 3,000 souls and is a bustling town filled with life and beautiful community. For now, it's still on lockdown, but the locals will soon be breathing new life back to the town. There are hundreds of tiny little mountain towns or relaxed seaside villages filled with life and personality that are lovely places to bring up children or for a change.
No doubt I will be back to sipping shots of espresso for 90c or a perfectly warm cappuccino and cornetto croissant for breakfast for about 3 euros. With summer around the corner that will eventually turn into a granita and brioche sweet bun for 2,50 euros. The ultimate Sicilian decadence a brioche con gelato (yes an ice cream burger even for breakfast!) for about 3 euro. A kilo of exquisite Sicilian pasticcini or pastries usually cost about 15 Euros, as does a tub of freshly made gelato and you can even choose an array of different flavours to take home with you.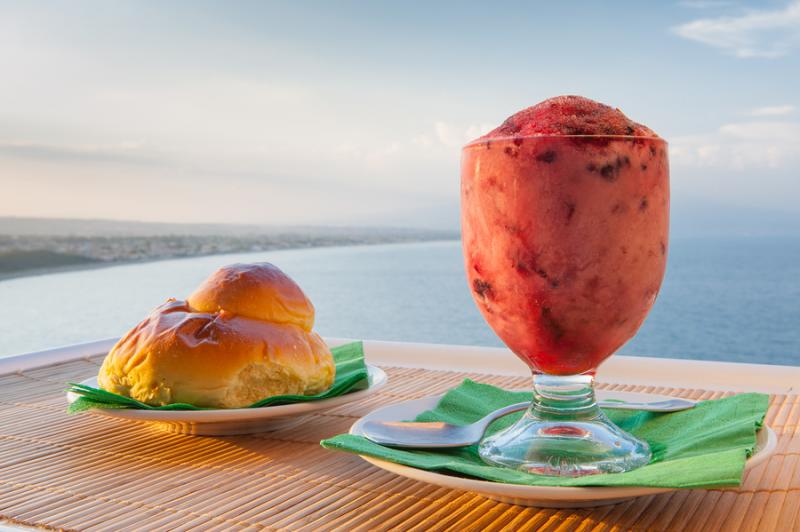 If sweets aren't your thing, it's easy to grab a pizza from the local pizzeria, a basic pizza Margherita (mozzarella cheese, tomato and oregano) will set you back around 5 euros. Pizza's here in Sicily are quite generous; you'll get at least eight big servings. Other popular and equally cheap takeaway foods include local street food, roast chicken, arancini, calzone or fried dumplings. If you want a cooked meal you can get an antipasto (usually a selection of local cheeses, vegetables and salami) and primo (a pasta dish) with some wine for about 20 euros and if you are lucky you might get a free coffee or digestive liquor.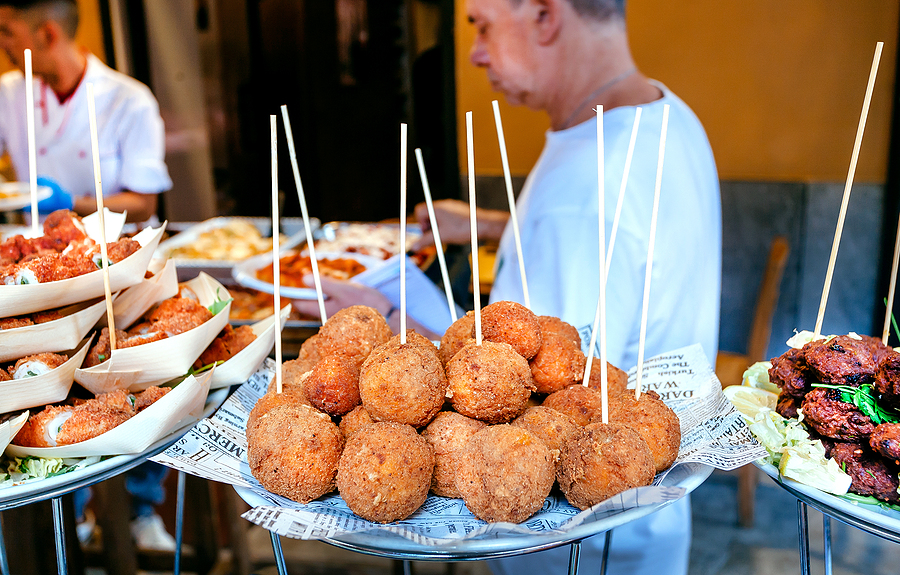 The best thing about living in any Sicilian city or town are the local markets. Each place has its open-air market day during the week, and most days you will see fruit and vegetables been sold all around the area literally off the back of trucks and trolley carts. I usually buy all of my weekly fruit and seasonal vegetable for about 10 euros from local producers. Imported fruits like bananas and pineapples are the most expensive but seasonal and local is such good quality and excellent value. Bigger cities will have specialised markets on determined days of the week from fish markets, to fruit and vegetables, to cheeses and deli products and other things like antiques.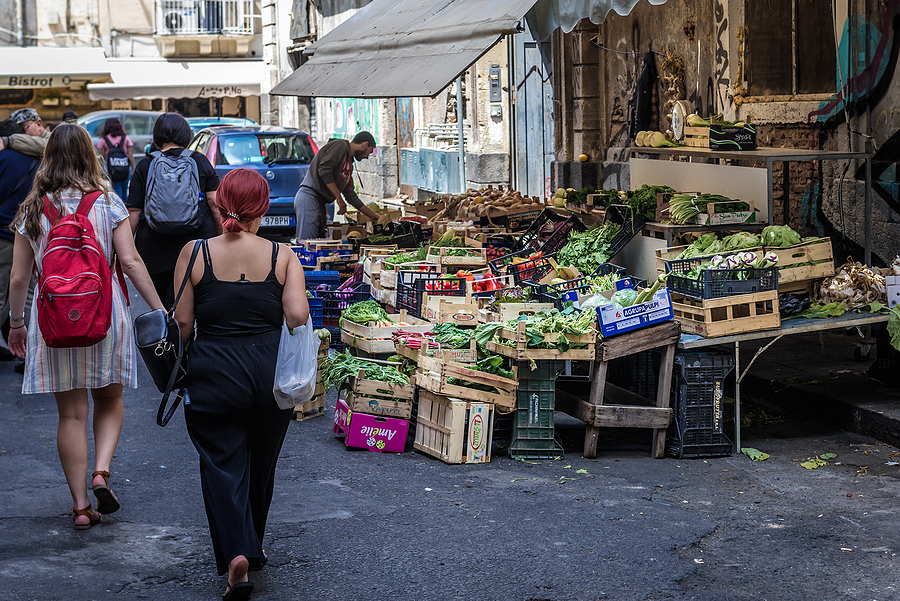 Public transport in Sicily can be somewhat erratic and a little unreliable as there are often workers strikes, changes to bus routes and a slowdown of services during the winter. Trains are infamous for delays but are a wonderfully leisurely way of seeing the island as most of the railway weaves its way along the coast. As long as you aren't in a hurry and pack your lunch, it can be a great way to see the landscape. For example, the Circumetnea historical railway leaves from Catania and circles its way around the base of the Mount Etna Volcano through the newly proclaimed Unesco world heritage regional park.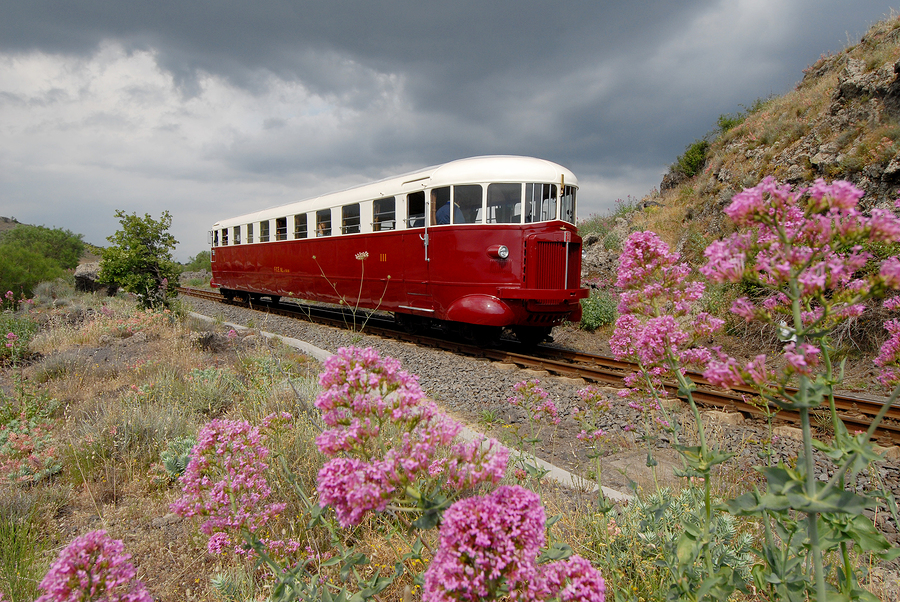 Rents on the island are generally quite reasonable you can probably find a basic apartment in the main cities for 600 euros per month and smaller towns have much lower rentals. In general places like the Eolian and Egadi islands and big touristy cities like Taormina or Cefalu will be pricey.
Utilities generally are quite expensive; you will especially notice the hike in the price during the summer with extra air conditioning and in the winter with central heating. The compulsory subscription or television tax has also been incorporated into the electricity bill, which will add about 15 euros per month.
Like this article? Don't miss "How Much Does it Cost to Live in Italy: Umbria"
Housing prices depend on where the property is on the island and apartments or house prices depend on the current market and prices dictated by local law. In general, a small apartment in a major city like Palermo would start at about 120.000 euro depending on its size and location. Prices for a countryside Villetta start from around 250,000 euro. Prices are quite reasonable compared to real estate prices in the UK, USA or Australia.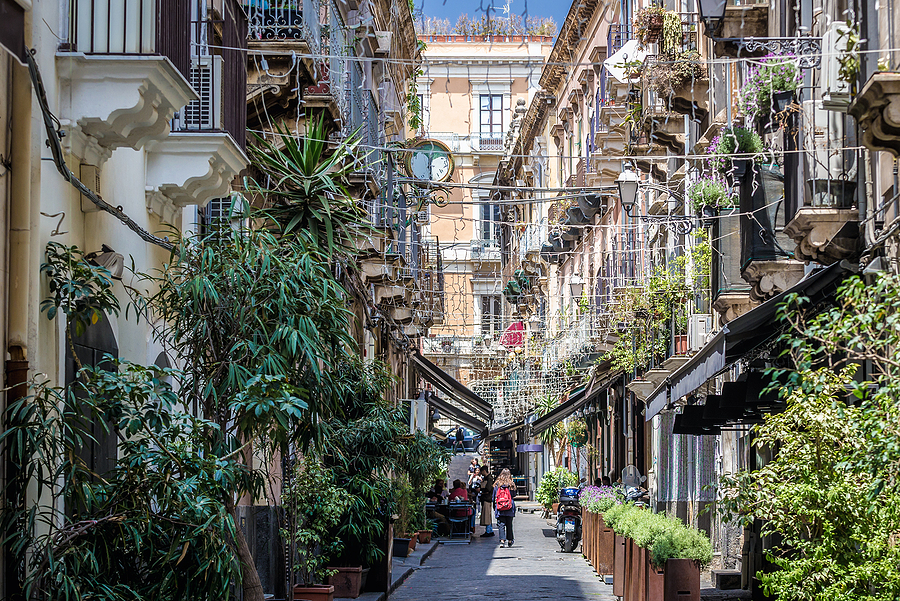 Buying a house in Sicily is a complicated business even though prices are very reasonable and many old houses are open for restoration. So, don't be tempted when you hear online news items saying towns in Sicily are selling homes for 1 euro. There is always a catch. With any house purchase in Sicily, there will inevitably be endless bureaucratic hoops to jump through. Buying a property in Sicily is not easy; there always tons of extra paperwork. Public notaries are required to approve any contract of sale will take a long time as will any transfer of money from overseas. All of the local laws which protect the restoration of historic sites are a nightmare for people looking to restore their run-down villa.
The best way to navigate any sale or restoration project is to contact a local real estate agent or geometra (surveyor) based in the area you are interested in living. Local knowledge is invaluable, and they will be able to look at the property for you and explain what would be required to buy or restore. It is important to note that nothing can be knocked down or touched without the appropriate authority's approval. So, when looking to buy, please proceed with caution and a tonne of patience. The Sicilian system of doing things is frustratingly longwinded but worth it. Falling in love with Sicily will inevitably have its consequences.