Nestled between the rugged Ligurian mountains and the sea, Genoa is an important historical and economic gem for Italy. The city has been nicknamed la Superba, or "The Proud One" due to its important history as a naval and economic superpower. Although Genoa is not the rich and powerful city it once was, the scars left behind from its grandiose period are still very much visible today through its impressive landmarks, old port and expansive historical center.
Built somewhat like a tiered cake, Genoa's colorful pastel buildings and ornate palaces are sprinkled across various layers of land that rise up to meet the mountainside. However, it's not all pretty pastels: the industrial harbor, with its massive cruise ships, skyscraper-like cranes and overpass highway (a blot on the landscape, but very functional), are good reminders that Genoa is not just for admiring, it's a city that works, builds and moves.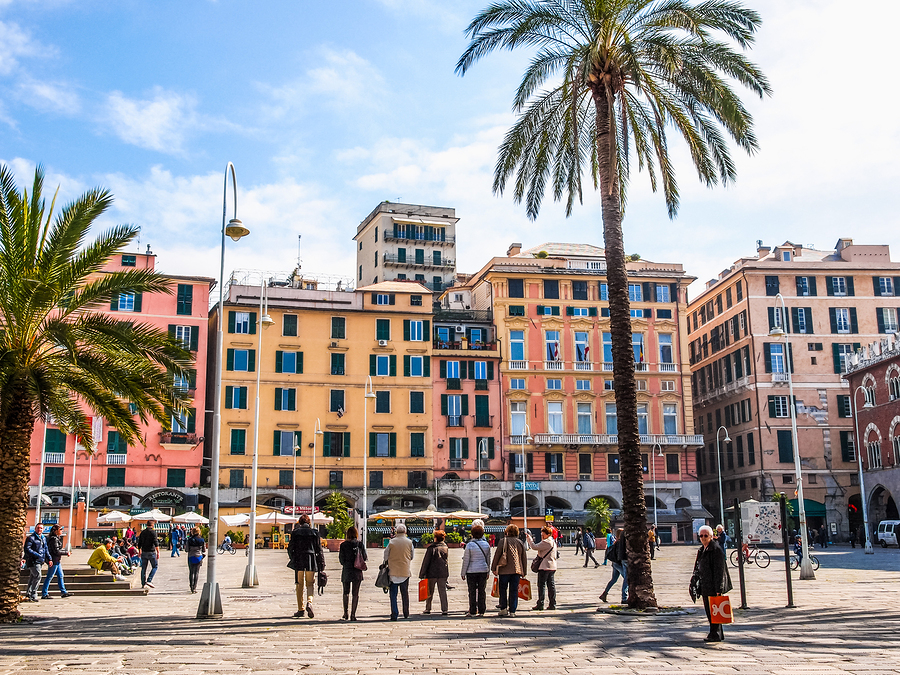 As such, Genoa offers just the kind of diversity ideal for visitors who get bored easily. Between the historical palaces and museums, to the seaside and panoramic views, there's a little something for everyone and more than enough to keep eyes feasting and feet moving. It's no wonder Charles Dickens marveled at its contrasting beauty in his Picture from Italy:
"It is a place that 'grows upon you' every day. There seems to be always something to find out in it. There are the most extraordinary alleys and by-ways to walk about in. You can lose your way (what a comfort that is, when you are idle!) twenty times a day, if you like; and turn up again, under the most unexpected and surprising difficulties. It abounds in the strangest contrasts; things that are picturesque, ugly, mean, magnificent, delightful, and offensive, break upon the view at every turn."
Historical Center & The Old Port
Named a UNESCO World Heritage site in 2006, Genoa's historical center is one of the largest in Europe. Getting lost inside Genoa's maze-like vicoli, or "alleys", is an absolute must to get a feel for the city's historical vibe. Here you'll find an array of restaurants, cafes, shops and historical points of interest. Although generally a safe place, you should be wary of some streets where there is prostitution out in the open, even during the middle of the day. Stay on the streets that have more foot traffic and be aware of your surroundings, especially if you're walking alone.
Another must-see is the San Lorenzo Cathedral. Completed in the 17th century in Gothic-style architecture, the cathedral is home to many artistic and cultural treasures, including the alleged chalice used by Christ during the last supper. Appropriate dress (covering bare shoulders and knees) is required before entering.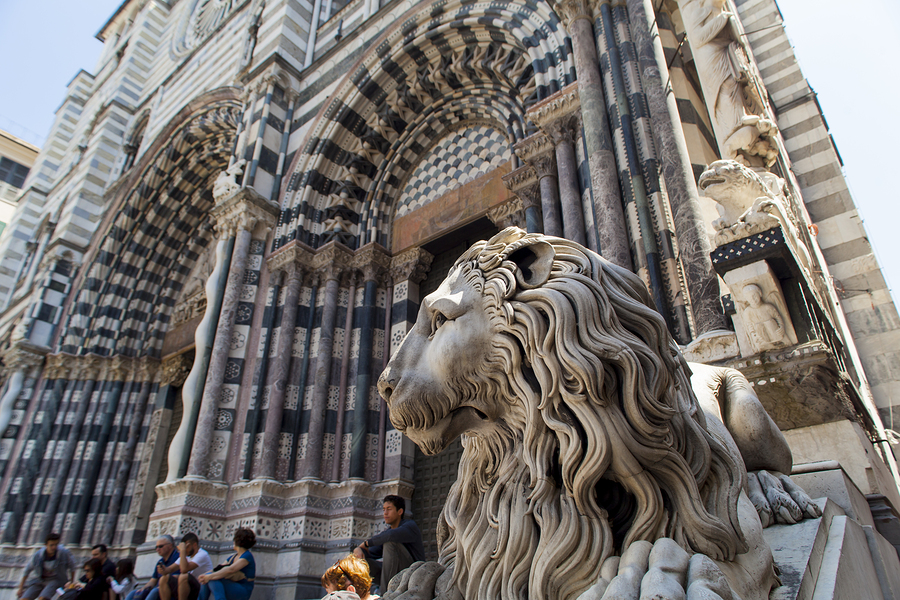 Genoa's Porto Antico, or "Old Port", is the cultural heart and center of the city. Here you can visit the Aquarium (the largest in Italy), take a whale watching boat ride, and admire the yachts docked nearby.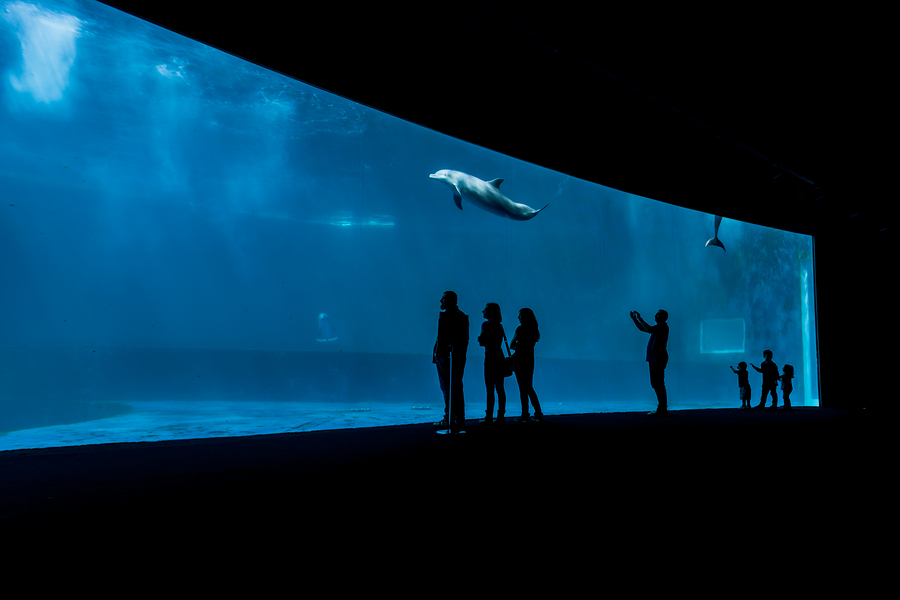 This is also where you'll find many cultural events, such as concerts or food festivals, and is a great place for enjoying an aperitif by the water.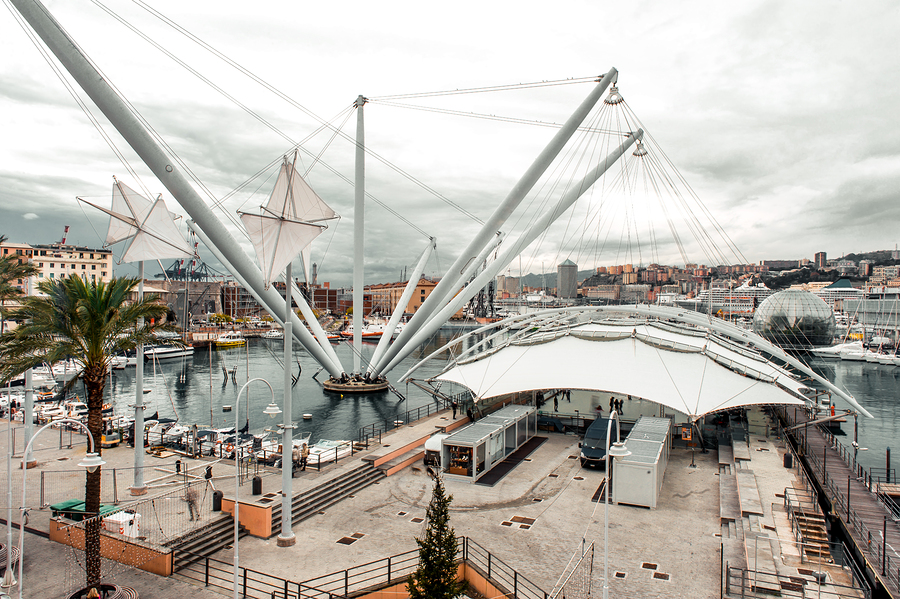 Palaces
Constructed in the 16th century for the noble families, Genoa's Rolli Palaces are an impressive symbol of the city's past wealth. For many years the Rolli Palaces (14 in total) were closed to the public and could be visited only on rare special occasions. However, since they were declared a UNESCO World Heritage site in 2006, the city has begun to organize "Rolli Days", weekend-long events in which the palace doors are open and often free for the public to visit. Due to popularity, Rolli Days are happening more often, with the next one set to be October 15th-16th, 2016. Some palaces are open to the public even during non-Rolli days, such as Palazzo Reale, famous for its grandiose "Hall of Mirrors" (Via Balbi 10, closed on Mondays).
Beaches
For many Genoese, the sea is the most beloved aspect of their city. A favorite pastime of many locals is to take a walk on the coastal promenade called Corso Italia. A 30-minute walk will bring you to Boccadasse, a tiny, quaint village where you can sit on the rocky beach, enjoy a gelato or aperitif, and watch the waves float on by. Don't feel like walking? Hop on the city bus, which runs frequently during the day. For bus times, check the AMT website (http://www.amt.genova.it/).
Another seaside village worth visiting is Nervi, only a 20-30 minute bus or train ride from Genoa Brignole Station. Here you can walk along the Passeggiata Garibaldi - a well-paved footpath that runs for about 2km along the coast, starting from the Port of Nervi. The finishing line is at Capolungo beach, a tiny cove tucked away in the mountainside, great for a quiet afternoon under the sun. Genoa's beaches are quite rocky, so it's a good idea to bring extra towels or a cushion to sit on.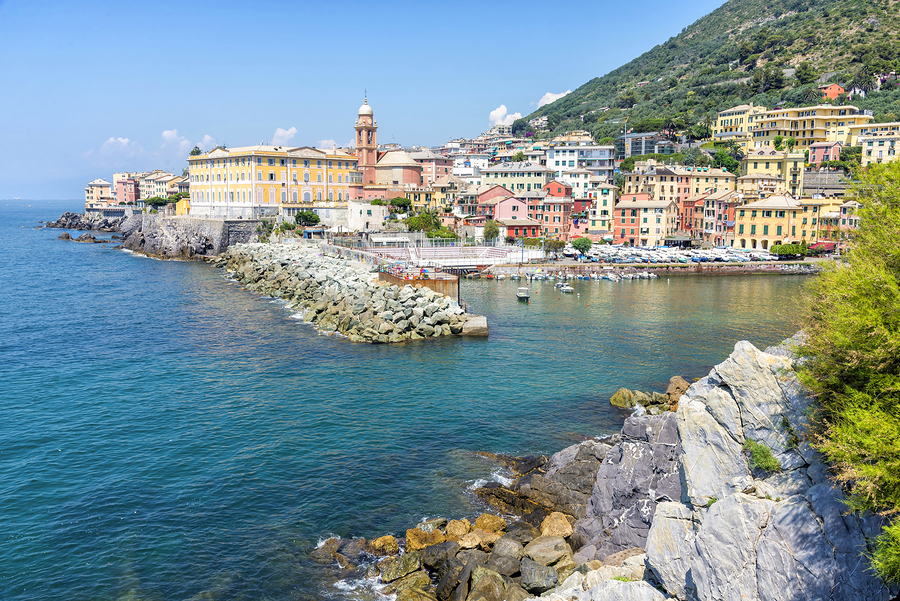 Panoramic Views
Genoa's rugged and steep terrain means there are many panoramic views. It also means that public transportation over the years has had to get a little creative. This is where the funicular railway comes in. Built in the 1890s, the Zecca-Richi Funicular (a cross between a cable car and a train), transports people up and down the mountainside daily. You can ride the funicular up to Castelletto (about a 5 minute ride) or Righi (the last stop and highest point, about 10 minutes) for a breathtaking panoramic view and green escape. For those who like to hike, here you can explore the old walls and forts. Tickets for the funicular railway can be purchased from the automatic machines near the platform.
Hungry? Try Ristorante Monteallegro (via Mura delle Chiappe, 30/R) where you can chow down on pizza by the meter and other local specialties while overlooking the city and the sea.
Local Food
Genoa is famous for its pesto: a flavorful green sauce made of basil, pine nuts, parmesan cheese, olive oil and garlic. It's typically served with little worm-like pasta called trofie.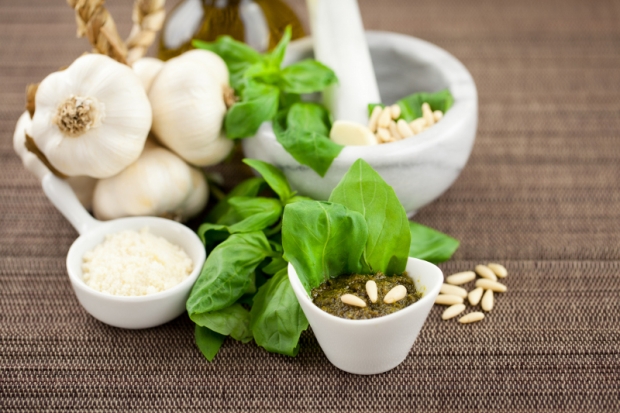 Other local specialties include stoccafisso (salted codfish), farinata (a chickpea flatbread), savory vegetable pies and focaccia.
Il Genovese (Via Galata 35) offers simple local fare and fresh, handmade pesto pasta. Another favorite is Osteria Vico Palla (Vico Palla 19) with a rustic menu of fried fish and typical pasta dishes. For focaccia and other savory delights, Il Forno di Ghia (Via Galata 39) has some of the best in the city.
Like in most Italian cities, aperitivo is a popular tradition in Genoa. Enjoy an aperitif in the historical center in the charming Piazza Lavagna. During the warm season, sit out on the port at Banano Tsunami (Porto Antico, Ponte Embriaco). La Meridiana (Piazza della Meridiana 7r) also offers good wine and happy hour plate and is located just a few steps from via Garibaldi. For wine lovers, Cantine Matteotti (Archivolto Baliano 4-6/r) has an extensive wine list, as well as warm and cozy atmosphere great for the cooler months.
A typical sweet treat from Genoa is 'panera', a mix between coffee-flavored gelato and semifreddo. You can try it along with many other flavors at a local favorite, Gelateria del Profumo (Vico Superiore del Ferro, 14).