by: Elinor Salter
When I was in my mid-forties, my life suddenly changed. We had recently come back from living in Italy and I was adapting to a less carefree life, but enjoying settling back into England and being closer to my family.  I became involved with my son's school life, made lots of friends I lunched and shopped with, and spent my days riding, gardening, looking after the house and family, and just generally being at home. Then suddenly my husband was made redundant and nothing would be the same again.
I had to quickly find a job to put food on the table and pay the bills. I was a trained PA with a diploma in business management and had worked for Company Directors for most of my working life, but I hadn't worked in the capacity for 9 or so years.  In that time as well, technology had moved on to an amazing degree. It is hard to imagine now, but I didn't have a clue how to use Microsoft, how to manage emails, how to use electronic diaries - the list is endless.
But, I did have a wealth of experience and knowledge. I could speak another language.  I had lived and set up a business in another country.  I had travelled, sat on committees of all types, organised balls, charity events, run teams, cared for people, raised a son, managed a household, run a yard full of horses, mixed with people from all walks of life.  But, that wasn't enough.  I was in my forties, I had had the temerity of not working to bring up my child.  I had the even worse temerity to actually LEAVE the Country I was born in to go somewhere else. I was insignificant, irrelevant, invisible. Too old for most jobs (although they couldn't admit that), too "overqualified" or not enough experience. I was a dinosaur in the company of spring lambs.
So, gradually, I moulded myself to fit in. I made out I was younger. I spent hours teaching myself to excel at everything in the digital sphere. I toned down my personality so I wouldn't appear opinionated. I wore clothes that fitted with other people's view of me. I became a "yes girl", agreeing with everyone else. I watched from the sidelines, afraid to engage for fear of rejection.
Eventually, I got a job working for a large corporation. Everyone was much younger than me and they treated me with disdain and little respect. My manager was little more than a child and I was the one who had to always work the lunch hours, the one who got the worst deal, the one who was accused of "putting myself forward" if I showed any of my personality. It was exhausting! There were misunderstandings and the office culture was a bit toxic and ageist. I just didn't have the confidence to be that person who fought for their rights. I didn't know how or even want, to show up as that better version of myself because I had been marginalised for so long.
I gradually lost all my self-confidence and self-respect. I was caught in the trap of not being able to rock the boat because I desperately needed the money and because I needed the money, not feeling worthy enough to stand up for myself.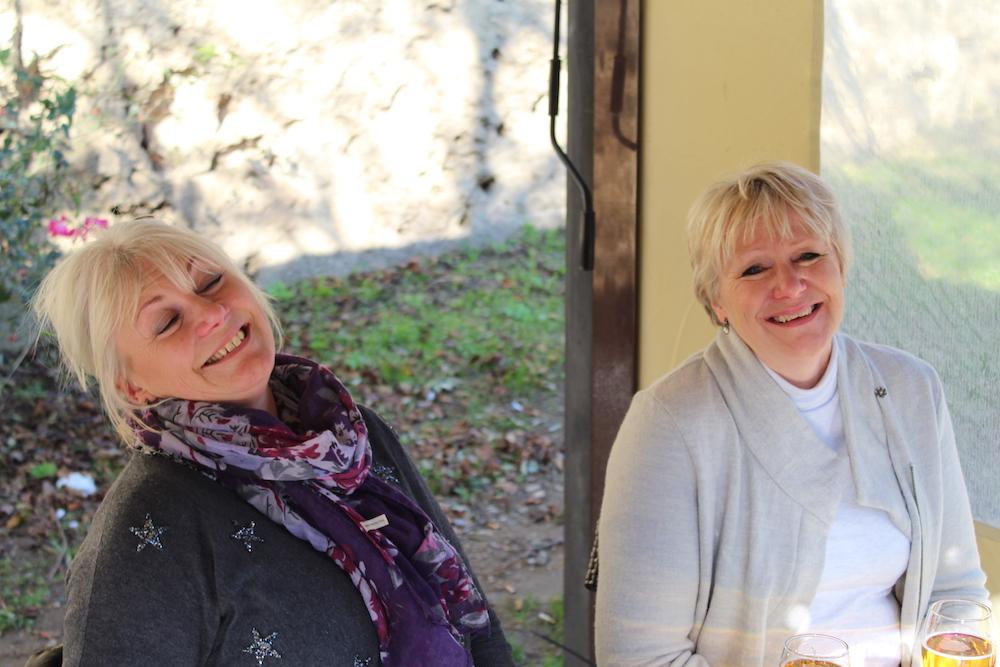 I felt as though someone had stolen my life!  I shouldn't have been working this hard, or being treated this way when I was approaching my 50's! This wasn't where I had envisaged I would be. This wasn't who I thought I would be.  I didn't like who I had become and I certainly didn't recognise her.
I used to be gregarious, creative, fun-loving, upbeat, caring, hard-working, and optimistic. Now the only thing left was the hard work!
It was a cycle of negativity, where I had no self-confidence, I wasn't doing what I wanted or being who I really was.  I needed to go back and find that person and gain clarity about who I really was and how I could be her.
As the new decade approached I knew I had to change things. I couldn't spend another 10 years like this. So, I asked myself the question - when did I truly feel like "this is me"?  The answer came very quickly and it was when I was in Italy.  I remembered someone asking me why I loved Italy so much and me answering "because I like who I am when I am there"! What a lightbulb moment!  
I loved the times I had taken people on personal shopping trips to Rome, Tarquinia and Milan and styling clients whilst in the boutiques there.  I loved being surrounded by and playing with clothes, textures, artists and designers and being surrounded by inspirational Italian women who rocked midlife - fashion, mindset, lifestyle, creativity- they nailed it.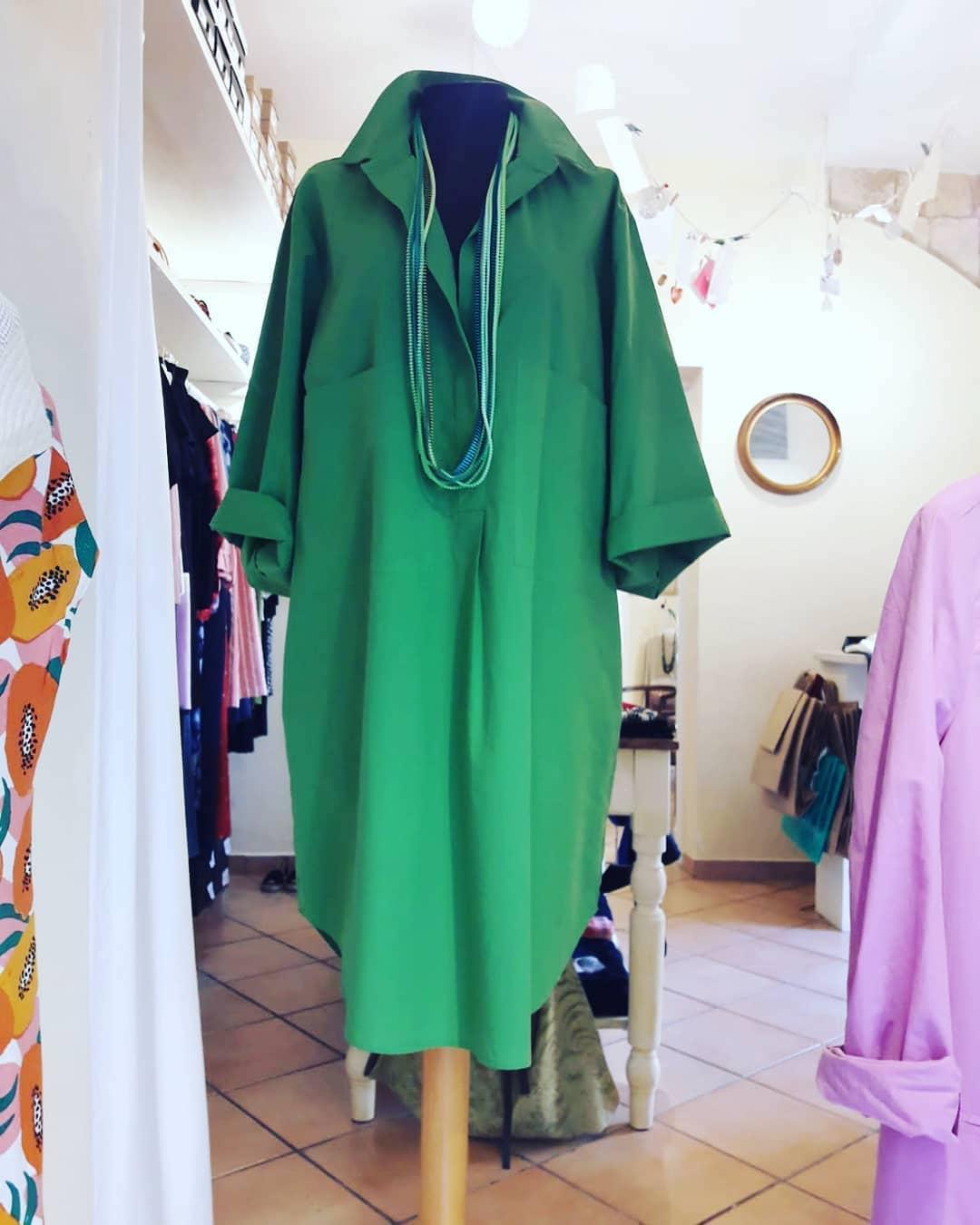 I embarked on my own Style Renaissance, slowly making choices about what I wanted to wear, where I wanted to work, how I wanted to spend my day…..a re-birth of myself, of my identity and of what I wanted my life to look like from now on, always keeping Italy at the forefront of my mind and how I felt whilst I was there.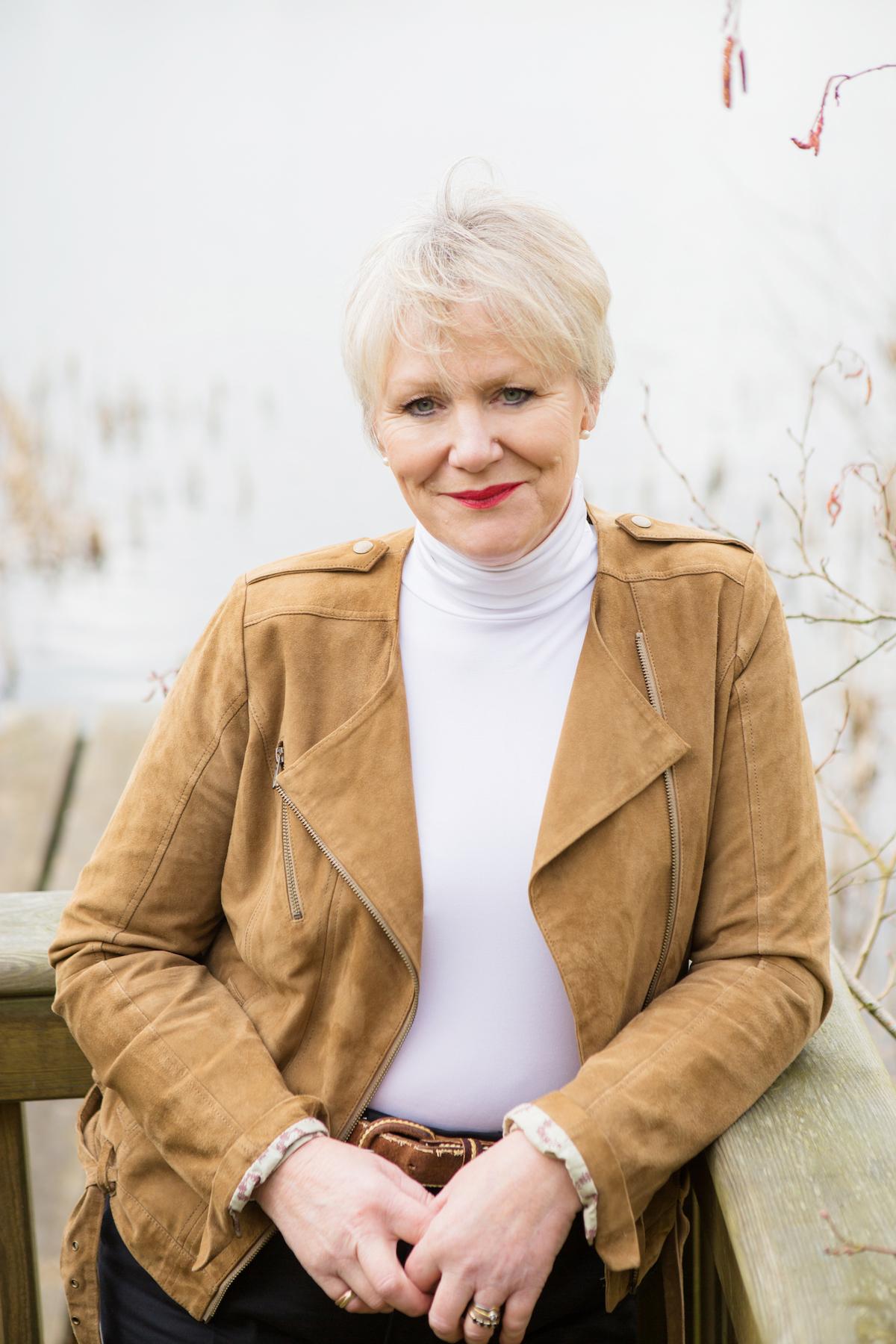 I am now 56, with a business I'm passionate about, meeting incredible people who inspire and respect me. I feel happier, I feel seen and I feel like me. And I want you to feel this way too.
THE 6 WAYS TO KICKSTART YOUR OWN MIDLIFE STYLE RENAISSANCE
1.    Inspiration - Find 3 women (artists, designers, musicians, politicians, etc) whose style you LOVE and save them on your laptop as your 'Style Vision Board'
2.    Community - Join a women's group that focuses on midlife topics to connect with like-minded peers and start adding your voice and your opinions to the conversation.
3.    Reflection - Think back to when you were most confident, or at your most content? Where were you, how did you feel and why do you think you felt this way? 
4.    Strength - Adjusting your body posture is the quickest way to generate strength and project confidence. Next time you arrive at work, hold your head high, smile and stand strong. You have years of experience to share and you deserve to be heard. Remember - You are enough.
5.    What have you ALWAYS wanted to be able to wear?  A hat maybe, or a vivid colour?  Try it!  Wear it around the house to start with, then be braver and wear it out!  Have fun with it and be proud of who you are.
6.    Download my free Ebook - "How to dress like an Italian - from midlife & beyond" for a fun, inspirational read! Send me the FREE Ebook!
If you're ready for your own Style Renaissance and would love to experience this within a supportive, fun group environment of like-minded midlife women, why don't you join us for:
RENAISSANCE STYLE RETREATS, ITALY -
The Renaissance Style Retreat is a one-of-a-kind holiday that not only shows you exactly how to kickstart your style back into life but also become the person you want to be and live the life you deserve.
Drawing on my experience as a Style Coach and Personal Shopper in and around Italy, I will teach you to be your own stylist and learn to love yourself and your style and develop that Italian un certo non so che.
With workshops, hands-on advice, Q&A's, shopping trips and more, I will be your personal guide and stylist for the 4 days, helping you find your style and showing you how to put what you have learnt into practice.
Or, if you can't wait until October, why not enrol for the online version of the Retreat, where you can work at your own pace, with video lessons, workbooks and weekly live Q&As
You can also connect with us below. 
Linked In; MidLife Matters Community Group. 
A non-judgemental space for midlife professional women to share their expertise, seek professional advice, provide advice to others and to bring a voice to the marginalised treatment of women over 50 in the workplace
Facebook; Discover Midlife Chic Styling Advice and Shopping recommendations inspired by my love of Italian fashion. 
Head to my website to find out more about the program. 
In the meantime, don't forget to download the FREE Ebook on "How to dress like an Italian - Midlife and beyond!"  - Send me the FREE Ebook!