Whether you consider yourself a closet Kardashian or more of an Amal Clooney, tying the knot in Italy is definitely one for the wedding bucket list. But unlike these celebs, you don't need a six-figure budget to say I do in Il Bel Paese. The country has hundreds of destinations that by fate or design seem perfect for your big or not-so-big day.
The first step to tying the knot in Italy is checking with your consulate. Every country has different requirements for citizens getting hitched overseas. At the very least, you will need documents that show you aren't already married. You can get these in your home country, but they will need to be notarized and translated by an approved translator for a fee.
The mayor or another council employee in the town hall of your chosen city will perform a civil ceremony. It usually lasts about 20 minutes, but both you and your future spouse must understand Italian, otherwise you are legally required to have a professional translator. Catholic church weddings are a little more complicated. You'll need to seek permission from your own parish priest and for the Bishop in the church where you plan to wed. Bear in mind that some Italian Bishops won't marry non-local couples. As of May 2016, same sex civil unions are legal in Italy, but the requirements might be a little different from one town council to another.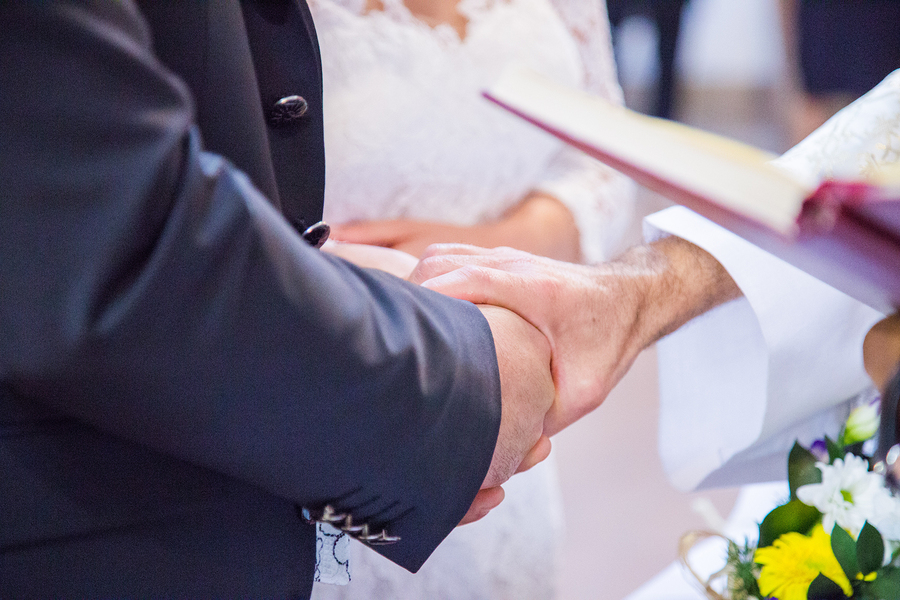 Don't let all the bureaucracy scare you off. Your consulate will be more than well versed on the proceedings and with a lot of forward planning, at least 6 months, your Italian wedding will be go off without a hitch.
Cheap and cheerful
Applying for, translating and notarizing all those documents will cost you a couple of hundreds of euros, but that doesn't mean you can't get married in Italy on a shoestring. Modern Italians are actually quite frugal when it comes to their weddings and a do that would cost well into the tens of thousands elsewhere is quite reasonable in comparison here.
Unless you are absolutely dying to tie to the knot in Florence, consider some of Tuscany's lesser-known destinations. Towns to the south of Tuscany like Montemerano, Pitigliano and Pienza have all the beauty and old-world charm of an Italian medieval village without the tourist destination price tag.
A civil ceremony here won't cost you a cent, so be sure to shop around for a town council that has the look you're going for. One example, a place with a Renaissance era council room that overlooks the Tuscan countryside.
When it comes to the reception, the key is to shop around. Most agriturismi or farm stays will be well equipped to cater to a small-scale wedding. It sounds glib, but go about finding your reception venue the same way you'd find a hotel. When you have a place in mind, ask them to provide you with an estimate.
Italian weddings are very rarely seated, waiters-in-white-gloves affairs. One of the biggest trends at the moment is to serve a buffet antipasti around the pool or gardens as the sun is setting. Afterwards the guests are seated and communal first and main courses are served before another buffet dessert bar stands in for the traditional wedding cake.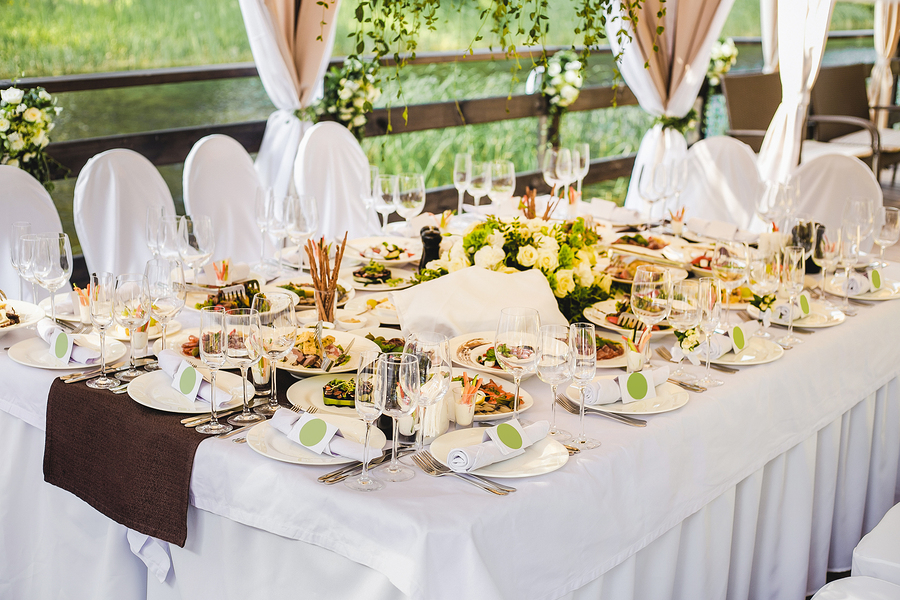 Middle of the range
In most Italian towns and cities, a civil ceremony must be performed in the town council, but with a little extra in the wedding kitty, you can step outside these traditional constraints.
Like most non-traditional brides, Italian women are in love with the idea of a beach wedding. Short gowns in Tiffany blue, sea-themed favours and hot pink and orange lily bouquets are dominating the wedding magazines.
But if you're dreaming of a beach wedding, be prepared to do your homework. It's not easy to find a town council that will allow it. Some of the most famous are Pozzuoli in Naples, San Benedetto del Tronto in the Marche, Brindisi in Apulia and Follonica in Tuscany, but theoretically councils in Forte dei Marmi, Cinque Terre and Amalfi Coast also welcome beach weddings. Some ask you to get married in the town council first and then repeat the ceremony on the beach. Others are happy to skip the first part all together. Just be prepared to spend upwards of €1,000.
From there a reception is as easy as finding a beautiful beachside seafood restaurant or hotel.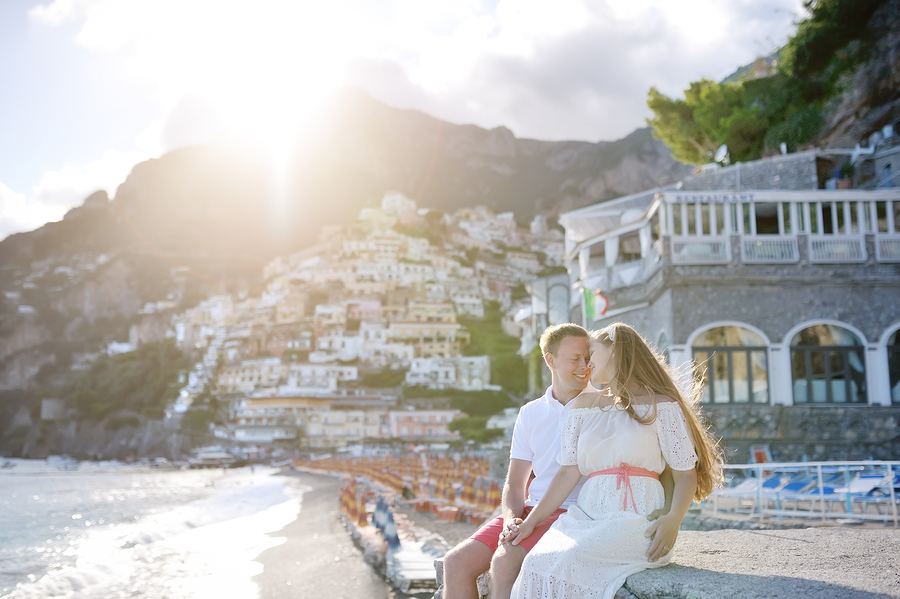 No limit nuptials
If the sky truly is the limit then the best thing you can do is get a wedding planner on board and turn your nuptials into a multi-day affair.
A wedding planner will be able to organize a church wedding or help you find a location for a civil ceremony that is truly outside of the box. Not mention they'll be able to secure the best locations and suppliers in even the most tourist-crowded city and arrange non-Catholic church ceremonies.
The most popular luxury wedding destinations in Italy are predictably Venice, Lake Como and Capri, but for something truly breathtaking, try Sardinia, or as it's better known, the Maldives of the Mediterranean. And don't forget the cigar bar. It's Italy's hottest post-coffee-and-cake touch. 
For more insider advice on getting married in Italy check out our wedding section for all things matrimonio in Italy.