Italian pop songs and musicians have been making it to airwaves worldwide since Domenico Modugno belted out "Volare!" (from his hit song "Nel Blu Dipinto di Blu") in 1958, topping the Billboard charts and winning the Grammy for Song of the Year. Even today, Italy's most famous recording artists from classic rockers Zucchero and Ligabue and pop icons Jovanotti and Laura Pausini to the crossover crooner Andrea Bocelli regularly go on international tours, packing venues across the globe with expat Italians and foreign fans.
But Italy's quieter but equally vibrant indie music scene has been more difficult to access from outside the country, as these smaller, niche bands and musicians have a much smaller following and don't often perform outside Italy. Today, with online music sites like Soundcloud and Bandcamp, streaming apps like Spotify, and even "old school" YouTube, it's easy to find and enjoy lesser-known and emerging alternative music from Italy even from across the globe.
If you're curious and want to delve into Italy's vibrant indie music scene, here are just a few artists and bands - both established and new - from a variety of genres to help you begin your journey:
Solo artists
Birthh is considered "the next big thing" by international music critics and press, which is a heavy mantle for this Tuscan singer-songwriter who is just 20 years old. Alice Bisi (the singer's real name) was featured on NPR's "All Songs Considered" as one of the artists to watch at the 2017 South By Southwest music festival, and her ethereally beautiful voice is the perfect foil for her dark lyrics just as the folk-inspired melodies are perfectly matched to the electronic arrangements. Language: English. Where to start: "Queen of Failureland" from "Born in the Woods" (2016).
Halfalib (Marco Giudici) is a young Milanese singer-songwriter who began as bassist for the indie groups The Assyrians and Any Other before producing his first solo album "Malamocco", a mix of vocal and instrumental tracks featuring many of his former bandmates as backup musicians. The album is a complex and captivating mix of elements and styles, with strains of jazz, psychedelic rock, pop, and experimental electronic, and his voice has a vulnerable humanity that is reminiscent of John Lennon's early solo career. Language: English Where to start: "Arythmie du Soleil" from "Malamocco" (2016).
Dente (Giuseppe Peveri) is one of Italy's most established indie singer-songwriters, with six albums under his belt, one of which - "L'amore non è bello" - won the Italian Independent Music award for best album in 2009, and a career that began over a decade ago.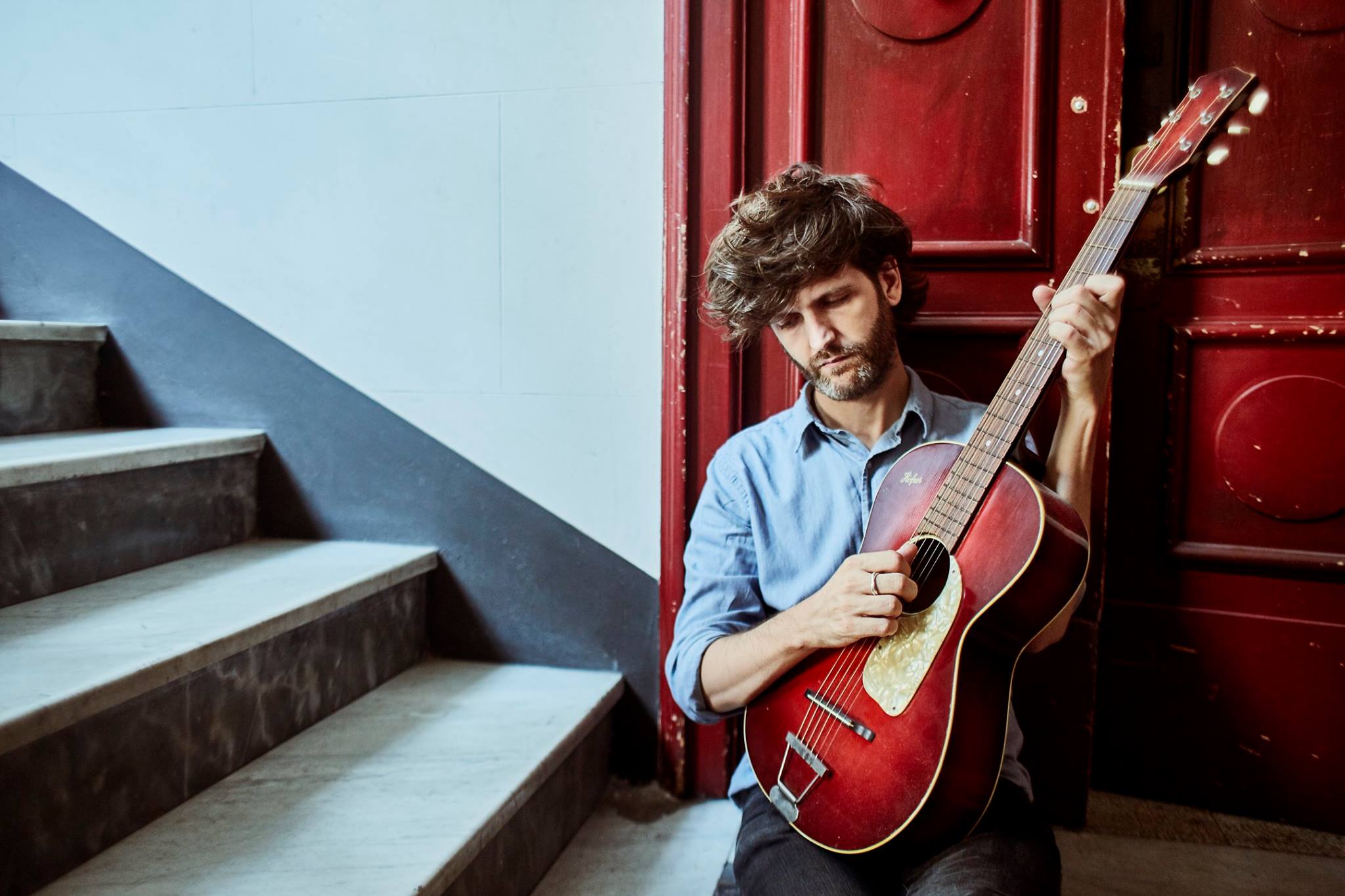 Dente, Photo by Sebastiano Ramingo Bongi Toma
With roots deep in the the Italian folk-rock genre of artists like Lucio Battisti and Francesco de Gregori, Dente is considered the "The King of Italian Indie", and his latest album, "Canzoni per metà" was considered one of the best of 2016. Language: Italian. Where to start: "Vieni a Vivere" from "L'Amore Non è Bello" (2009).
Cosmo (Marco Jacopo Bianchi) is the dance pop yin to Dente's folk rock yang. Where Dente is for a mellow evening at home by the fire, Cosmo is for a summer drive with the top down and the volume up. Cosmo makes lighthearted dance music with party-ready lyrics and a catchy, drum-driven base to queue up on your next rooftop barbecue mix. Language: Italian. Where to start: "L'Ultima Festa" from "L'Ultima Festa" (2016)
Groups and Bands
Verdena is one of Italy's most popular grunge rock bands, so much so that they are slowly working their way from the indie category to mainstream stardom. Fans love their raw, guitar-fuelled rock that sounds like it comes straight out of Seattle ca. 1995, which was the year they began playing together in their hometown of Albino, Lombardy. It's often hard to make sense of their lyrics in Italian, as lead vocalist and writer Alberto Ferrari first writes the melody, then randomly adds words or phrases to fit. Language: Italian. Where to start: "Elefante" from "Il Suicidio dei Samurai" (2004).
L'Orso doesn't have the long history of grunge stardom of Verdena, but this group based in Milan is also not a newcomer on Italy's indie rock scene. The foursome has been making pop rock since 2011 and their 2016 album was considered among the best of the year. For singable melodies, poetic lyrics, and just the right amount of romantic angst, a track from their 2016 "Un Luogo Sicuro" is the perfect addition to that mix you are making for your secret crush. Language: Italian. Where to start: "Con I Chilometri Contro" from "La Domenica" (2012).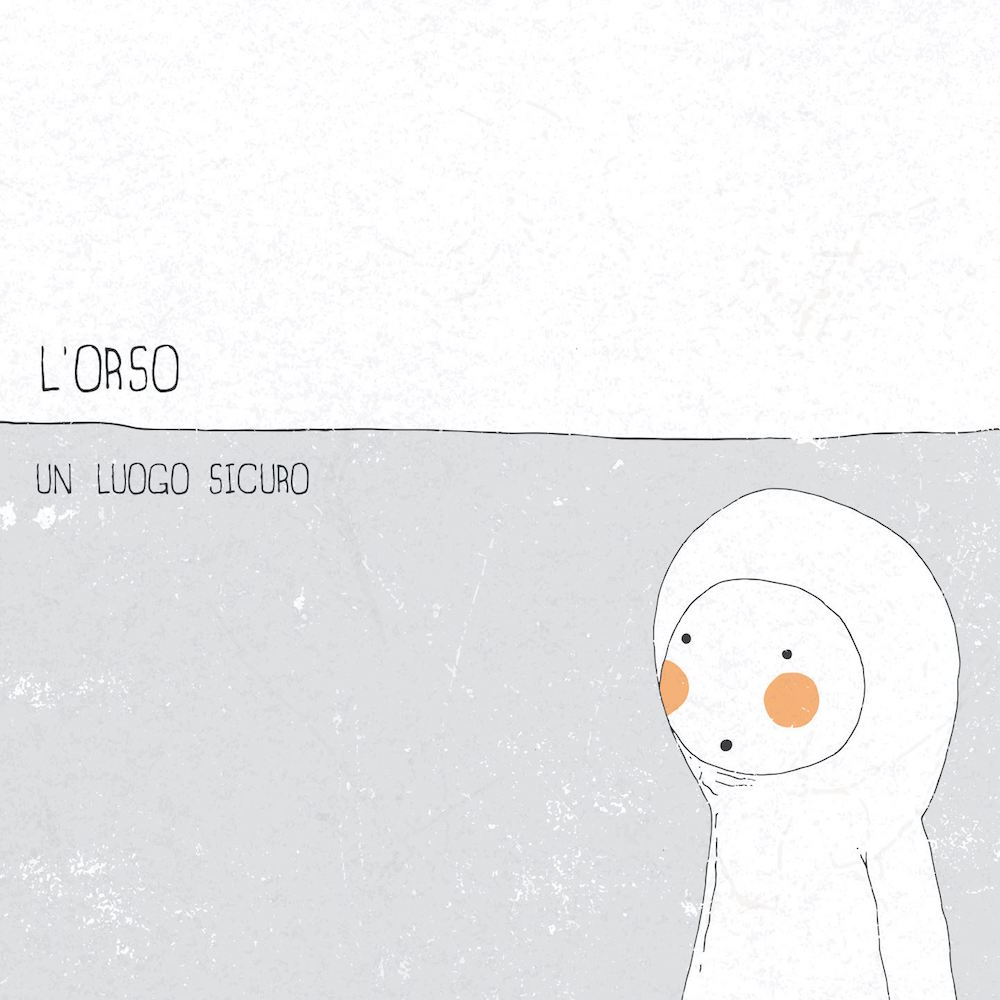 Photo credit: L'orso (Facebook). 
Weird Black lives up to their name. Straying far from the familiar genres of Verdena and L'Orso, this group from Rome released their first "psychedelic alt-folk" album in 2016, and have a new album scheduled for release this year. If you like the psychedelic rock of the late 60s and early 70s, you'll dig their surreal electronic music and dream-like lyrics...and their slightly tongue-in-cheek retro music videos. Language: English. Where to start: "Our Lies are True" from "Hy Brazil" (2016).
Tiger! Sh*t! Tiger! Tiger! doesn't waste much thought on social graces, as their name suggests, and their self-described style of "fuzzy indie rock sensibility with the aggression of a shark on bath salts" pretty much sums it up. Hailing from the small town of Foligno in Umbria, this threesome isn't afraid of making noise, with fierce guitar shredding, aggressive drums, and a post-punk vocal style that is both in-your-face and emotionally compelling. Language: English. Where to start: "Weird Times" from "Corners" (2016).
Music Festivals
Supernova (Genoa, April): This independent music festival is relatively new, but has become one of Italy's best showcases for indie talent in just three years. Their Facebook page is a great place to find information for upcoming editions, and indie music, concerts, and events in Genoa all year long. Website: none.
MI AMI (Milan, May):  This rock festival has been drawing music lovers to Milan for more than a decade, and is a great place to hear emerging acts and some of Italy's biggest stars in one weekend. Website. 
Rock in Roma (June/July): One of the biggest rock festivals in the country has a new underwriter, so is now officially "Postepay Rock in Rome". As the corporate sponsorship suggests, this is where you will find the big names in Italy's rock and indie scene, including Afterhours and Lo Stato Sociale. Website. 
Home Festival (September, Treviso): This sprawling music and arts festival has won the award for "Best Italian Festival" for the last three years running, and is an unforgettable weekend where you can hear dozens of Italian and international indie acts. Website.