Ed.: The Inspired Stays series highlights hotels we love around Italy. Each property is independently reviewed by an Italy Magazine writer, who is generally hosted on a complimentary basis. Our contributors do not accept compensation or gifts in exchange for specific types of coverage. We only showcase properties we would genuinely recommend overall.
Why we love it
Masseria Calderisi is an idyllic escape — the kind that instantly inspires fantasies about ditching the rat race to spend your days beach-combing and garden-foraging in your breeziest linen clothes. While visions of full-time life in this Puglian paradise may be out of reach — especially since the property is only open March to October — even a short stay will leave you feeling lighter.
What to expect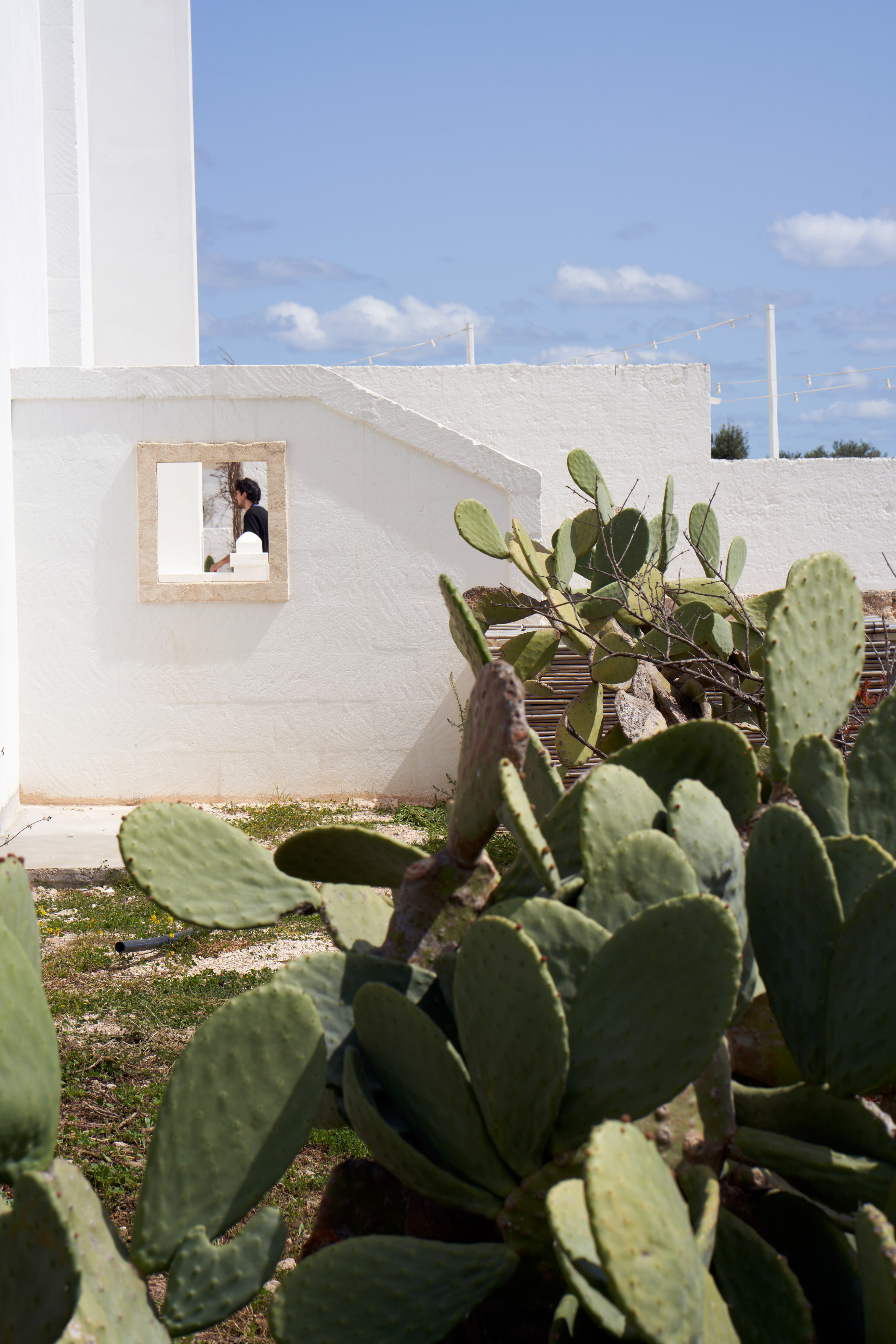 Bordered by olive trees and citrus groves, Calderisi is a place to do a whole lot of nothing. Fasano is nearby (and accessible via complimentary shuttle), but your days are best spent floating between the property and its private beach.
Given the dominant design sensibility, the converted farmhouse's age could almost go unnoticed, but 17th-century details (like the onsite consecrated chapel and traces of original tufa rock) crop up when you pay close attention. Like many masserie, Calderisi has a village feel, but with heightened privacy; honeymooners — or anyone wanting a vacation where the most pressing question is "beach or pool?" — will be right at home.
Background
Opened in spring 2021 — something of a pandemic-era miracle — Calderisi is owners' Max and Jutta von Braunmühl's first hospitality venture. The 17th-century farmhouse-turned-boutique hotel was born out of the couple's pure love for Puglia, its land and lifestyle.
Location, location, location
The 20-acre grounds are impeccably maintained by two full-time gardeners who treat landscaping as an art. Guests not only have access to a private beach (with a frequent shuttle service), but also have complimentary use of bicycles to explore the area.
Where you'll sleep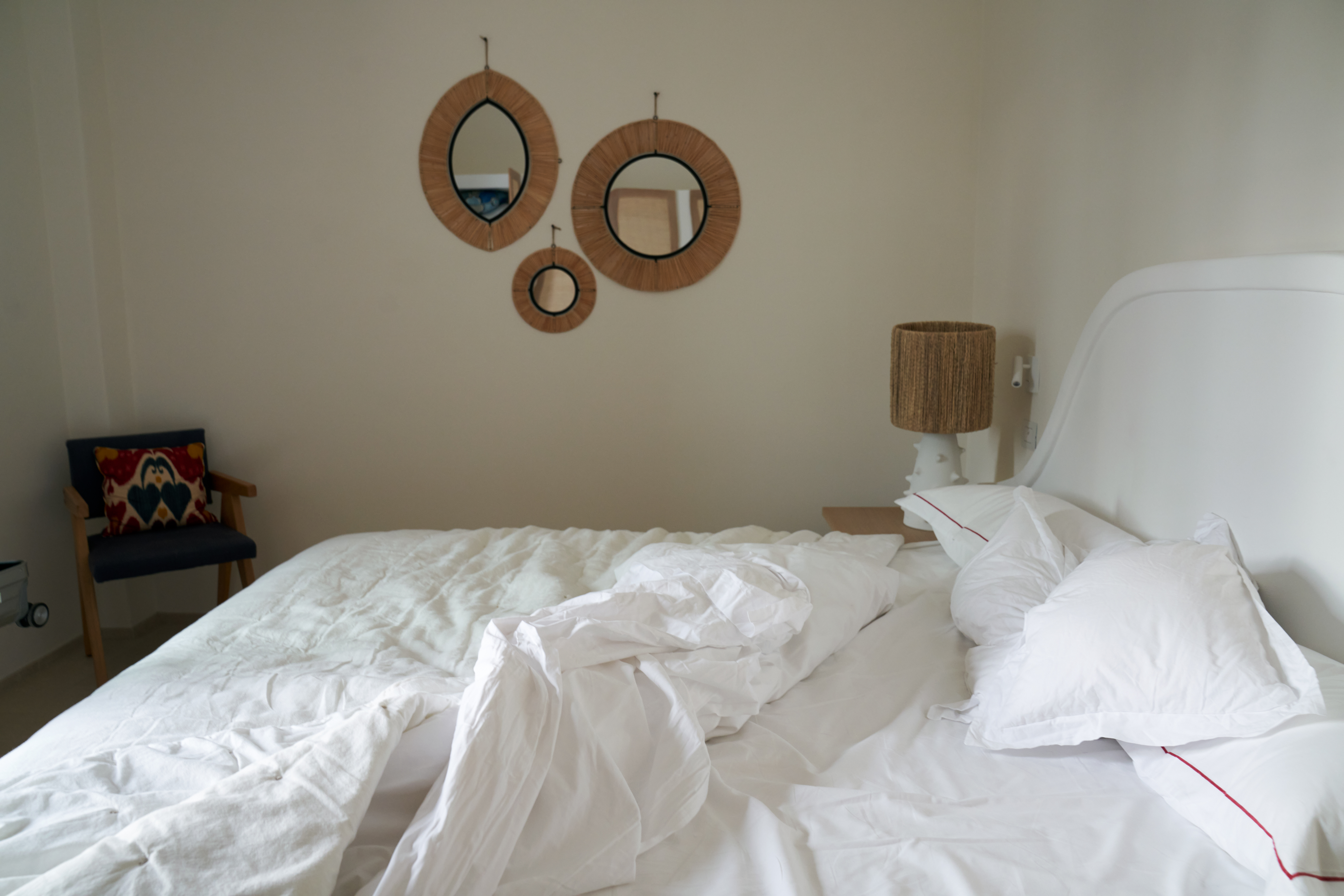 Calderisi has 24 rooms and suites, including Il Fortino, secluded from the main property (and with its own pool). Co-owner Jutta pulled double duty as the interiors curator, combining made-in-Puglia furniture with artisanal touches from Morocco, France and Bangladesh. The aesthetic is clean, but more cheerful than minimalist — think blue-tile backsplashes above bathroom sinks or taxicab yellow stripes on the bed throws. All rooms have a private terrace or garden, and most have a Nespresso machine.
Dining & drinks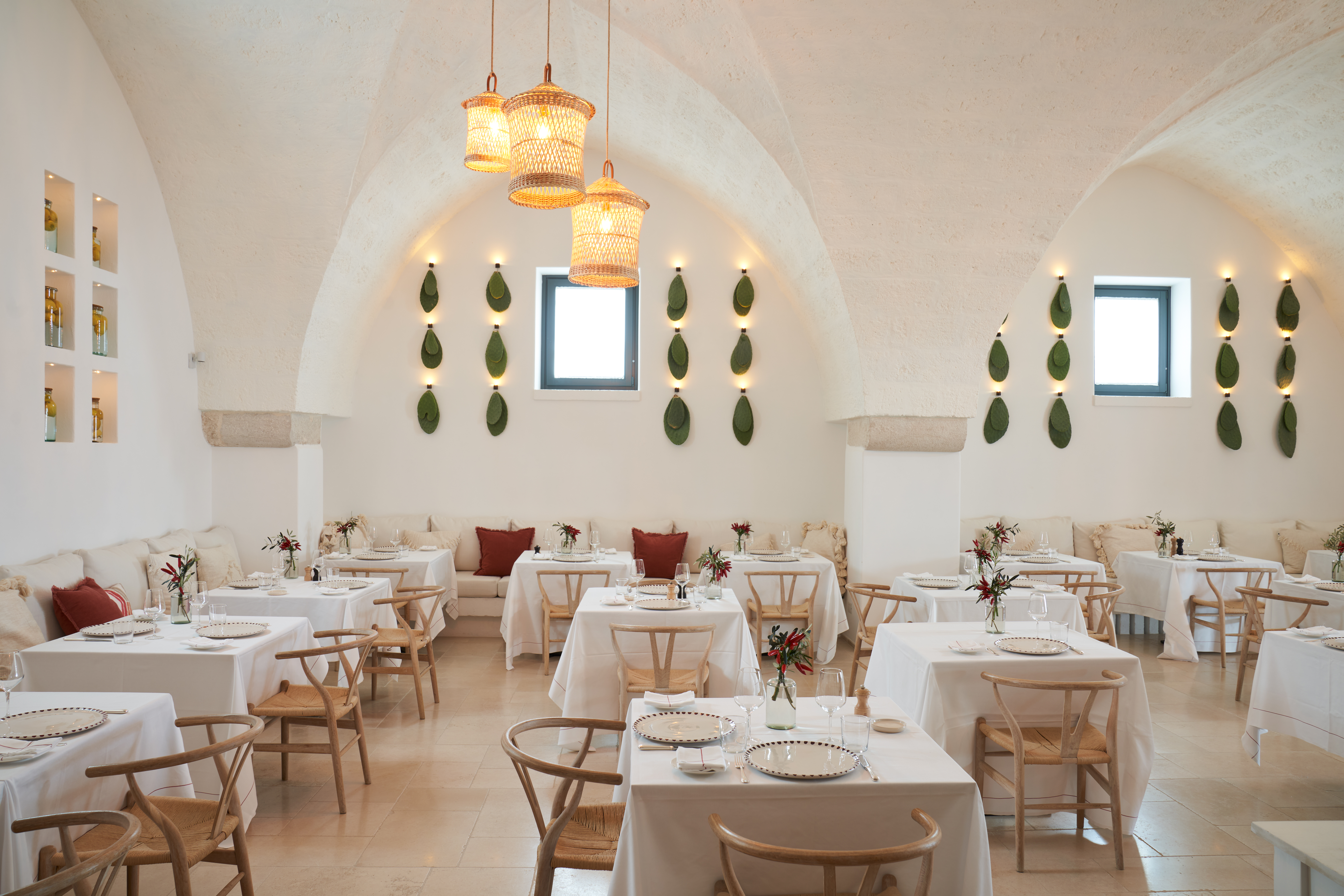 La Corte, the primary onsite restaurant, dishes up Puglian failsafes like fava bean purée with chicory. Most won't blow your mind, but are comforting and cozy, like the restaurant itself (a fireside seating area beckons for a post-dinner digestivo). The pool bar's lunch menu is forgettable — midday is a good time to explore Fasano and its eateries — but a cocktail on one of the sun loungers is chef's-kiss-level bliss. After sundown and pre-dinner, the outdoor apero terrace with wraparound seating is the best spot to unwind.
Service notes
During my stay, all staff members I interacted with were courteous and accommodating; I particularly appreciated their flexibility around the airport transfer service (available from both Bari and Brindisi) after some hiccups with my itinerary.
Spa time
Given Calderisi's lush setting, lingering poolside is more rejuvenating than time in the small spa, where offerings are fairly run-of-the-mill. But if you do choose to indulge, the head-to-toe massage is your best bet; it uses a fragrant body scrub with ingredients sourced from the garden.
Family perks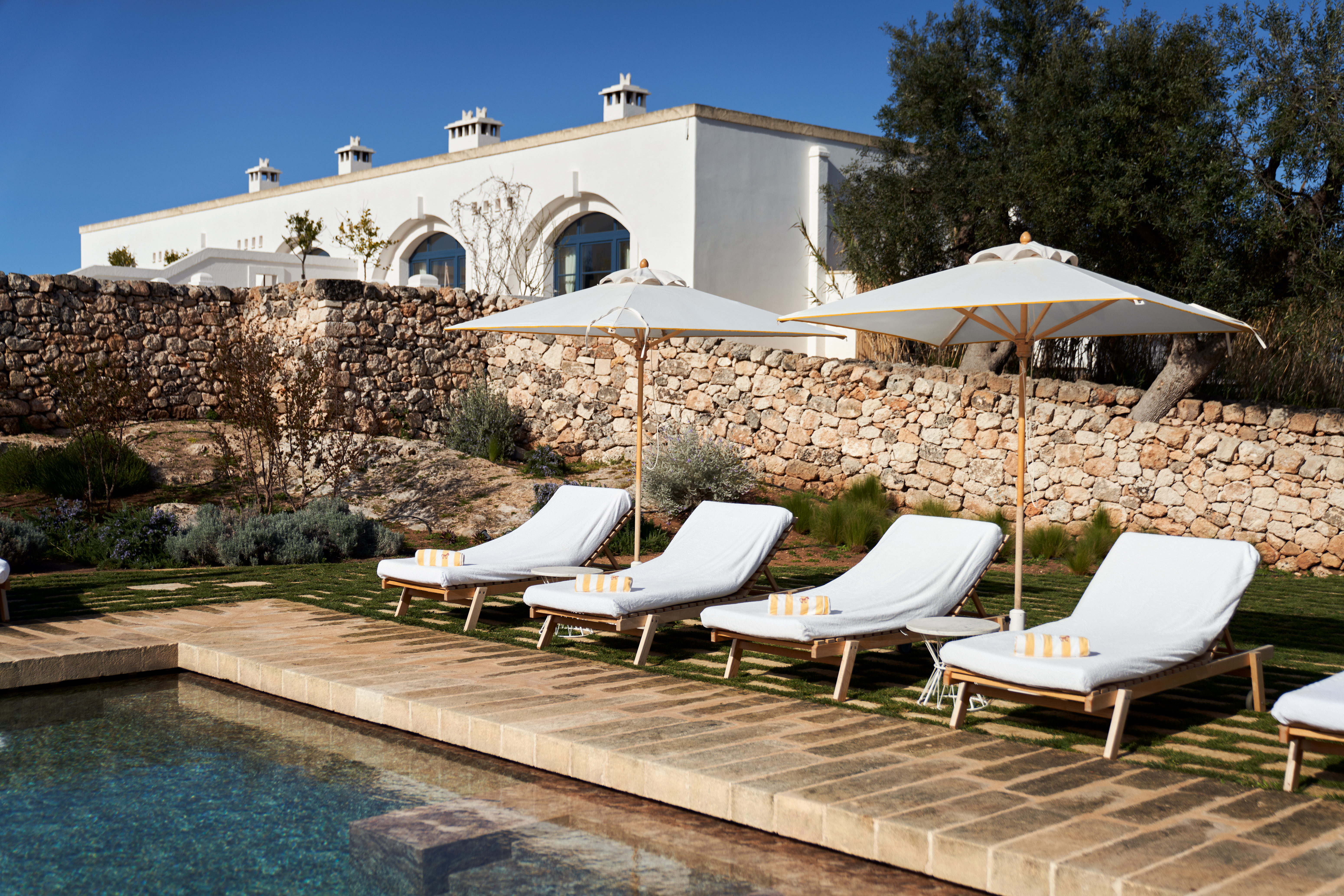 While kids of all ages are technically welcome at Calderisi, the retreat-like vibe might be best suited to older children and teens. Between the pool, the pizza-making classes with head chef Pietro and the grounds' resident rescue donkeys, there's plenty to keep older kids engaged.
You should know...
When I stayed, I was rarely without the slouchy raffia beach tote conveniently provided to each room. These bags are available for purchase upon checkout, making both a lovely handcrafted memento and a super-practical seaside accessory. 
Features & amenities
Seaside
Restaurant 
Bar
Free WiFi
Pool
Semi-rural
Garden
Contacts
Masseria Calderisi
Strada Comunale Sarzano, 12/A, Fasano (BR)                      
Tel. +39 080 433 4340
Website